Comics
Published April 1, 2019
Latveria's Place in Marvel Geopolitics
Learn more about Doctor Doom's home country as seen in the latest issue of 'Fantastic Four'!
Not every country in the Marvel Universe can brag about having a Super Villain as their leader, but Latveria might have the monopoly on that particular claim. For almost 60 years, the small country in Eastern Europe has been ruled by none other than Victor Von Doom, aka Doctor Doom, aka the Fantastic Four's most famous adversary.
With Doom attempting to turn his homeland into the world's most preeminent nation in the pages of Dan Slott and Aaron Kuder's FANTASTIC FOUR #8, we thought it was the perfect time to provide a crash course on Latveria and its place in Marvel geopolitics. It may be small, but it has been a major player in Marvel Comics for a long time.
COORDINATES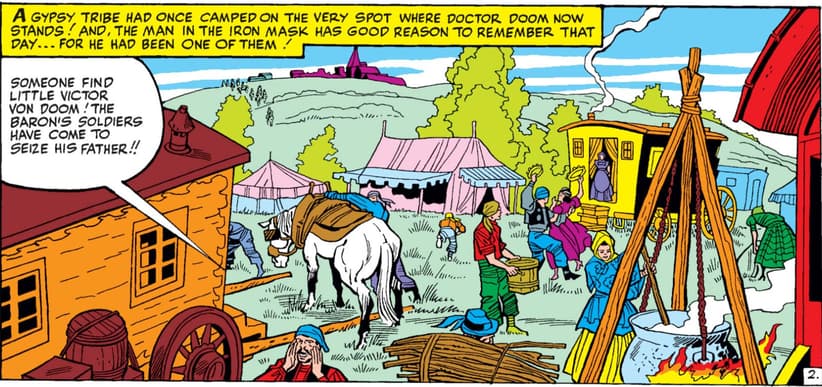 For those of you unfamiliar with the location of Latveria in Europe, 1964's FANTASTIC FOUR ANNUAL #2 is here to tell you that the nation can be found "virtual unnoticed, in the heart of the Bavarian Alps." Its "half-hidden" nature makes it somewhat similar to Wakanda a continent away. Like Wakanda, it is also extremely technologically-advanced thanks to Doom's vast intellect and penchant for inventing. The same issue also featured the backstory of Doom, who was born to a Gypsy father and a sorceress mother. Doom makes his home in a lavish and near-impregnable fortress/castle.
RE-FOUNDING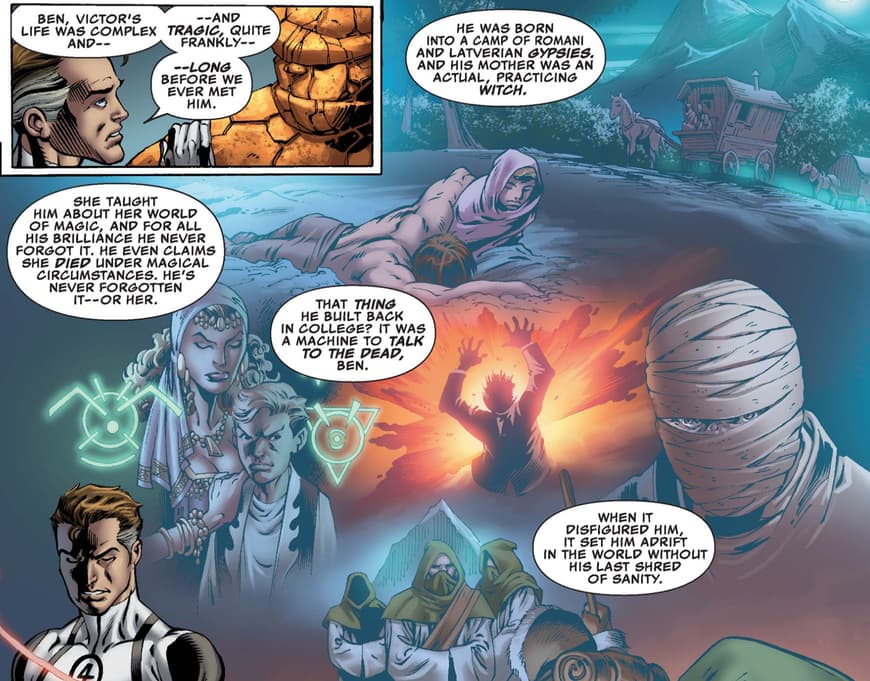 While a native of Latveria, Doom suffered many injustices at the hands of Latveria's nobility who killed both of his parents. As a young man, he fled the country and gained a first rate education in the United States, where he first met Reed Richards (the future Mr. Fantastic). He then traveled to Tibet where he conquered a group of monks, forcing them to make his iconic metal suit and mask. Under his new identity of Doctor Doom, Victor returned to Latveria, conquering his homeland, establishing himself as king, and rebranding the capital city as Doomstadt. With that settled, Doom set his sights on the world.
CULTURE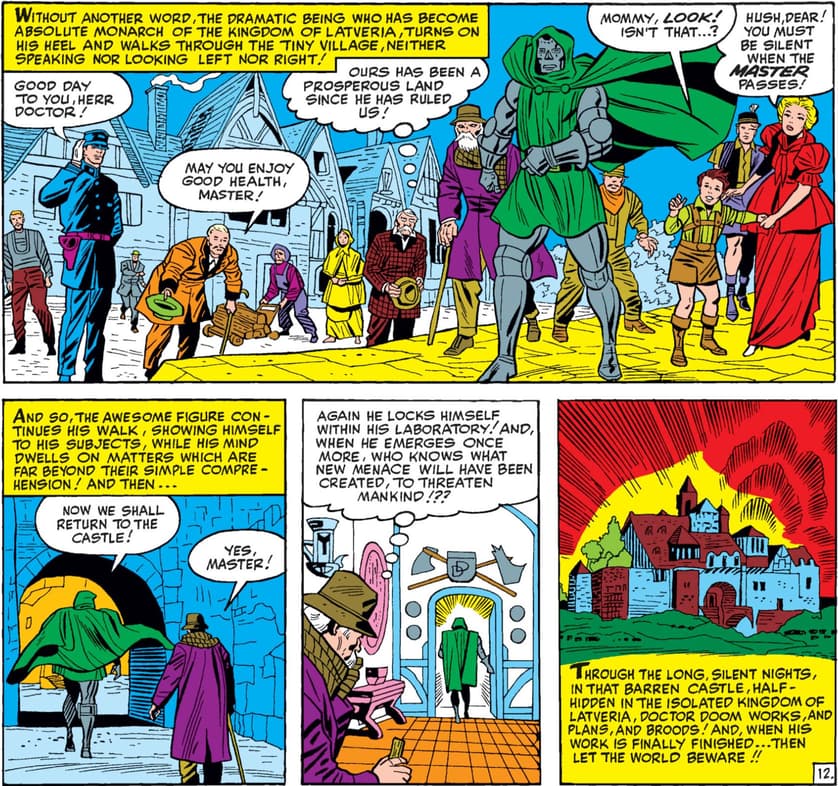 The people of Latveria are a humble folk who treat Doom with awed respect and fear. As he walks through the streets, they wish him nothing but the best and urge their children not to speak in the presence of "The Master." The populace often dons old-fashioned clothing such as lederhosen, which reflects Latveria's adjacency to Germany. Naturally, one of the languages of Latveria is German. Despite a classic way of life and dress, Latveria is host to a number of advanced robots (created by Doom and known as Doombots) that both serve and protect both Doom and his subjects.
WORLD RELATIONS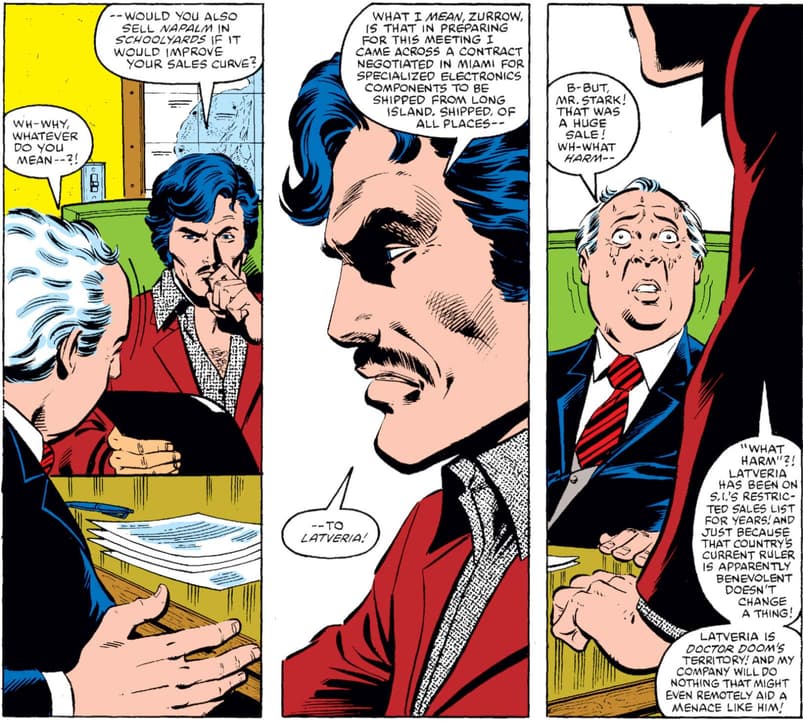 Due to its megalomaniacal and power-hungry monarch, Latveria is often mistrusted by other nations around the world. Not only that, but companies have been wary to do business with them in the past. For example, the country was placed on Stark Industries' "Restricted Sales" list because of Doom. Indeed, Stark considers the villain to be a terrorist, having said, "My company will do nothing that might even remotely aid a menace like him!" When the Avengers thought Doom was responsible for a chemical attack, they invaded the country. Conversely, Doom once secretly funded a revolution in Wakanda in order to get his hands on its vibranium reserves.
HEIR TO THE THRONE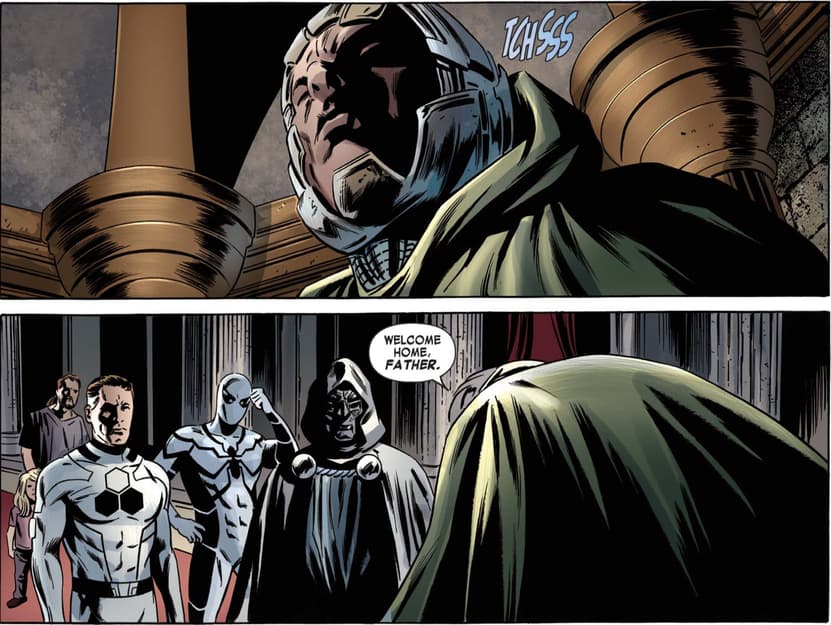 After a failed coup, Kristoff Vernard was made an orphan. Showing a surprising amount of compassion, Doom raised the boy as his own and named Kristoff heir to the Latverian throne. Protocols were put in place for Kristoff's brain to be flooded with Doom's memories and knowledge if anything happened to the king. In other words, Vernard would serve as a backup copy of Doctor Doom's mind.
FANTASTIC FOUR #8, written by Dan Slott with art by Aaron Kuder, is available now online and at your local comic shop.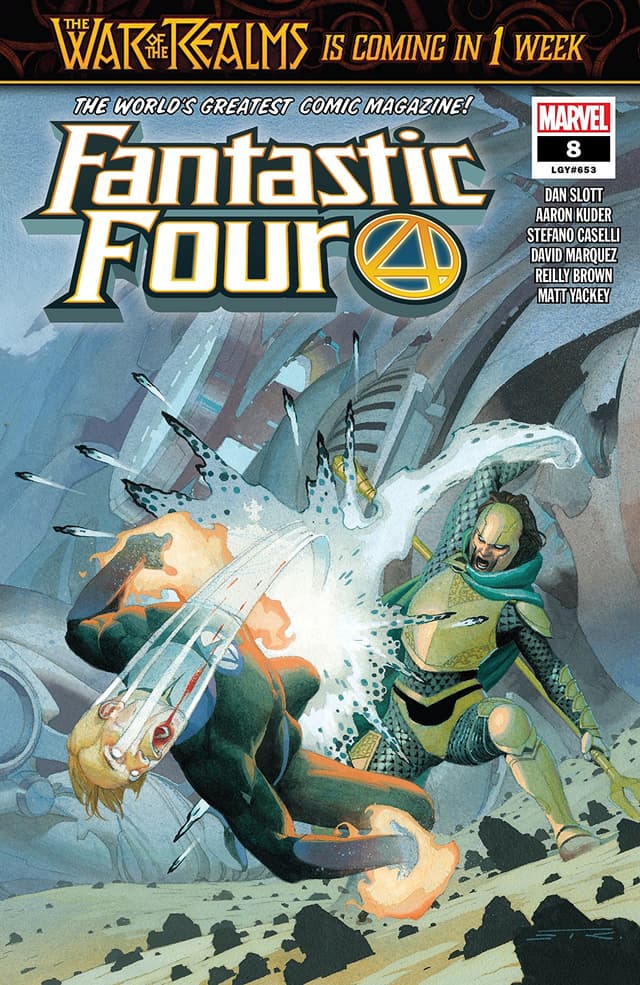 The Hype Box
Can't-miss news and updates from across the Marvel Universe!