Comics
Published September 29, 2020
Look Forward to 'X of Swords' with a Look Back at 'X-Factor'
Jump into the history of the mutant squad ahead of this week's 'X of Swords' Chapter 2!
X OF SWORDS is slashing its way through the mighty mutant population and one of its premiere teams is stepping up to the plate to take a swing at it in this Wednesday's X-FACTOR #4!
Yep, they've got a righteous reputation to live up to, being the current mantle-wearers of a time-honored name…and let's hope they live through the tough times ahead to keep on enjoying it!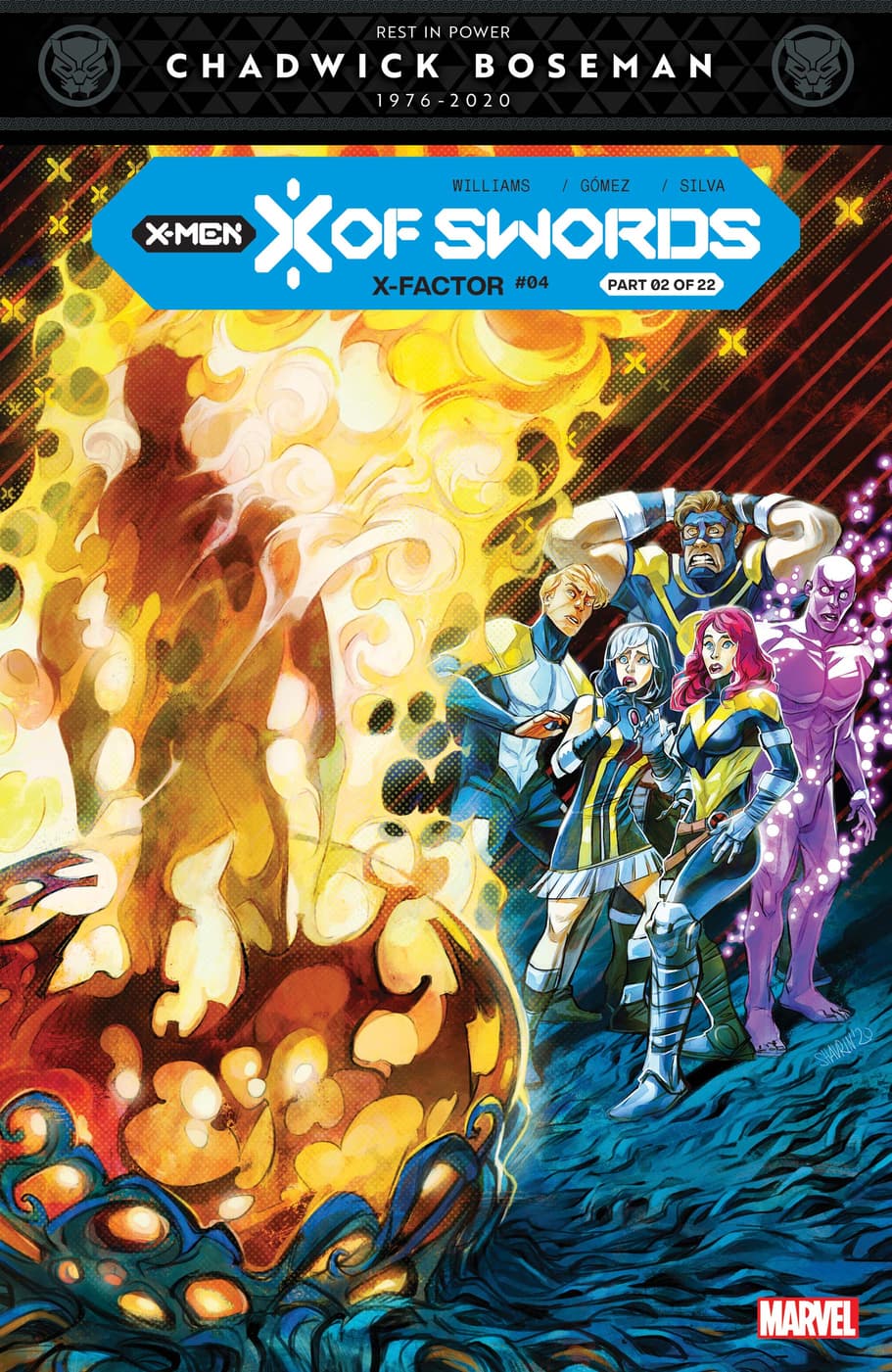 Say, here's a thought! Let's crack open Krakoa's authentic archives and launch a loony look-see into three fancy facts about the original X-Factor, 'kay? Mmm, we can taste the delicious details now…
1: Dazzler was almost a member of the original X-Factor—instead of Jean Grey!
In the mid-1980s, wondrous writer Bob Layton had the idea to revive, resuscitate, and reunite the original X-Men from the 1960s, but the problem was that at that terrific time Cyclops, Beast, Angel, and Iceman were scattered hither and yon…and Jean Grey was deceased! Bobby bet his britches he could pull together that first batch of mutants, and did, but instead of jumpin' Jean, he decided on the dazzlin' Dazzler! Heck, there were even pulsating promos drawn up to fan the flames of speculation for frantic fans!
Then…Jazzy John Byrne bounced in and said, Lo! Jean Grey ain't pushin' up daisies! And proved it wasn't so in FANTASTIC FOUR (1961) #286, which proved to be the monkey-wrench that buttoned the bolts down tight for Bob and paved the highway to heaven that we now call—well, they called it this then, too—X-FACTOR (1986) #1 and there was much rollicking rejoicing!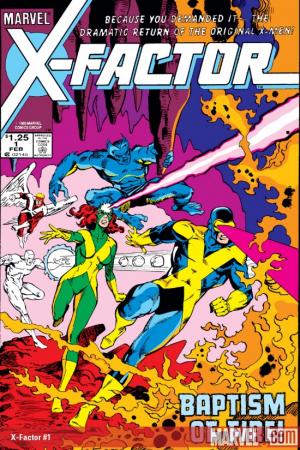 2: X-FACTOR introduced quite the collection of Children—no, really—of the Atom...
So, as all True Believers well know, X-Factor set themselves up as…mutant-hunters. Yeah, a crazy career for the former X-Men who just happened to be mutants themselves, but their loony logic was that by calling out people with—wait for it—an x-factor in their genes, they could actually, y'know, find 'em and get 'em to safety! And over the course of this quest, Scott, Jean, Warren, Bobby, and Hank brought together a bombastic bustle of bairns.
Yeah, mutant kids! So cute you just couldn't stand it! First came Rusty, he of the fiery hair and temper, in X-FACTOR (1986) #1! Then there was Artie the hologram holder in X-FACTOR (1986) #2! And let's not forget the force-field fiend with the sobriquet of Skids in X-FACTOR (1986) #7—and of course Rictor, the shocking son-of-a-gun who debuted in X-FACTOR (1986) #17!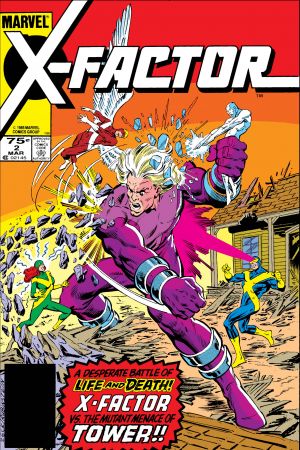 X-Factor (1986) #2
published

added to marvel unlimited

editor

writer

letterer

colorist

penciller

penciller (cover)

inker
What is Marvel Unlimited?
These young ones went on to greatness after the energetic education they endured with the OG X-Men, natch, but we shall always remember X-FACTOR (1986) as the significant series that set them on the road to bigger and even better things…
3: X-Factor was the first mutant team to tussle with Apocalypse.
Apocalypse. Even now with the big man ensconced on the island of Krakoa as an ally of mutants and not an enemy of the X-Men, we still shudder at his name. Oh, the terrors the many stories of his atrocities over the eons conjure up in our very souls…and it all began, Bunky, in X-FACTOR (1986) #6.
Okay, okay—technically it kicked off in ish #5, but we only caught a sinister silhouette of Apocalypse at its end. The real deal arrived in the very next issue when the good guys were after Mike Nowlan, a mutant with the power to beef up the powers of other mutants, but who crossed the path of a cheerful little circus of clowns called the Alliance of Evil. And they actually accepted advances from Apocalypse...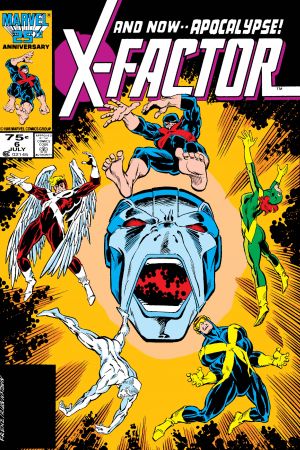 X-Factor (1986) #6
published

added to marvel unlimited

editor

writer

letterer

colorist

penciller

penciller (cover)

inker
What is Marvel Unlimited?
Right off the bat, the ancient adversary set the tone for what would come. Apocalypse wanted to pit mutant against mutant to winnow out the weak and pump up the powerful. There was also a hint of his being centuries upon centuries old, and he also showed off some shapeshifting abilities as he shimmied his hands into sledgehammers! Suffice to say, Apocalypse made a big mark on Marvel that day, and we're still rolling from his punches today!
Hey, here's a little X-tra Credit: Bob Layton originally wanted Daredevil's old dance partner the Owl as the mastermind behind the malicious mutants, but writer Louise Simonson stepped it up to help create, yep, that big blue You-Know-Who!
Peruse these eye-poppin' publications with Marvel Unlimited now! Then read X-FACTOR #4 this Wednesday!
The Hype Box
Can't-miss news and updates from across the Marvel Universe!