Comics
Published March 18, 2020
Our Comics Guide to 'X-Men: The Animated Series' S3 on Disney+
Head to Marvel Unlimited to binge the comics behind the cartoon.
START WITH OUR S1 and S2 GUIDE, OR CONTINUE ON TO SEASON 4!
Have you tried Marvel Unlimited yet? It's your all-access pass to over 27K Marvel comics, all available at your fingertips. Sign up now, and follow us on Twitter and Facebook!
Over the course of the first two seasons of the groundbreaking 'X-Men: The Animated Series' ('92-'97), the brains behind the show definitely took cues from the existing comics. However, by the show's third season—which ran from 1994-1995 —the powers that be began drawing heavily from the source material with multi-part arcs dedicated to bringing some of the most famous X-stories to life while also offering mostly or wholly original yarns as well!
Under the leadership of telepath Professor Charles Xavier, Wolverine, Cyclops, Storm, Rogue, Gambit, Beast, Jean Grey and youngest member Jubilee, devote their lives as X-Men. All born with remarkable power, they protect a world that hates and fears their existence.
This is your reading guide to those tales! Note that the episodes listed here take their order from the original air dates, which may differ from production order and the Disney+ chronology.
And, all 76 episodes of the '90s mega-hit are up on Disney+ now, so you can revisit and re-watch this fan-favorite series, or even check it out for the very first time.
EPISODES 1-2: OUT OF THE PAST
As it happens, the two-part opener for S3 takes some cues from the source material, but in a less direct way. The basketball game on screen comes partially from X-MEN (1991) #4, though Lady Deathstrike turns out to be the person from Wolverine's past who attacks instead of Omega Red. Meanwhile, Lady Deathstrike and her Reavers crew did cause trouble for Logan and company circa UNCANNY X-MEN (1963) #251. From there, the episodes revolve around a villain called the Spirit Drinker who was created for the show.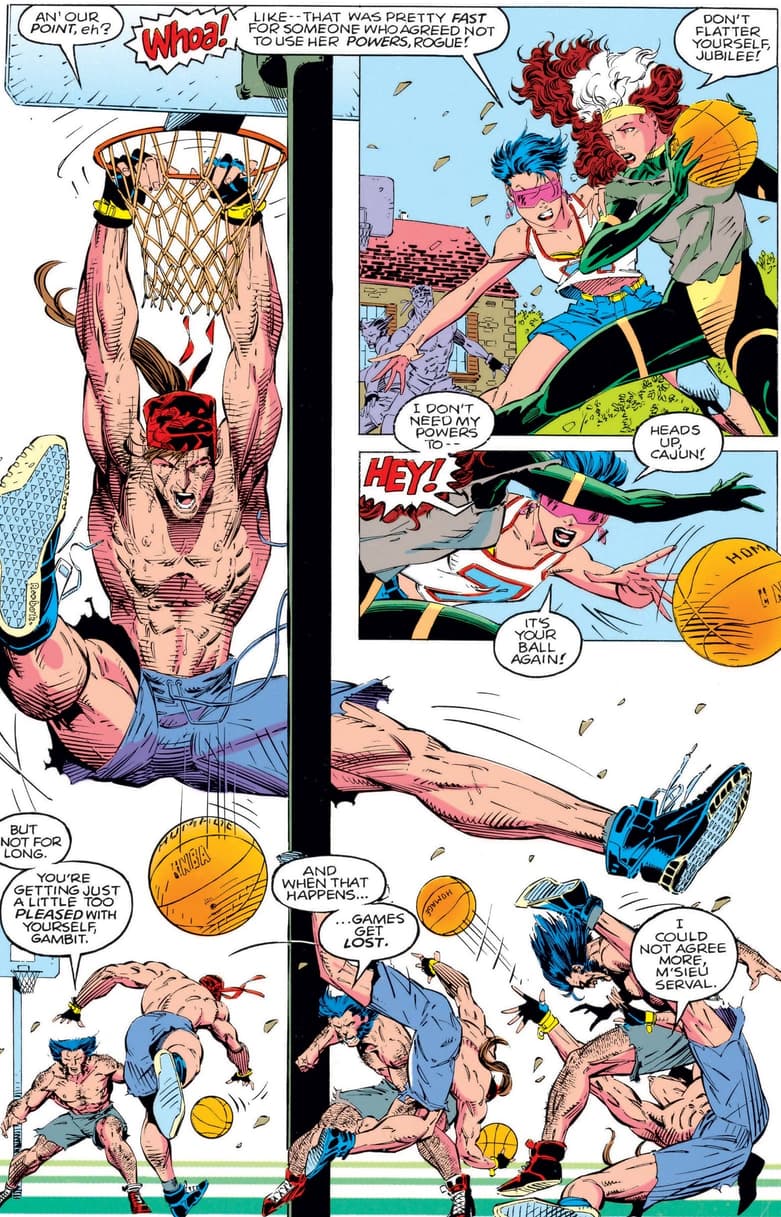 EPISODES 3-7: THE PHOENIX SAGA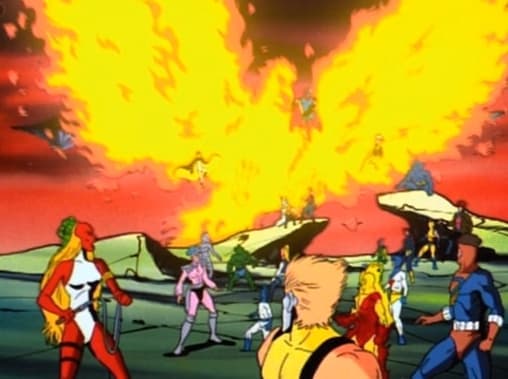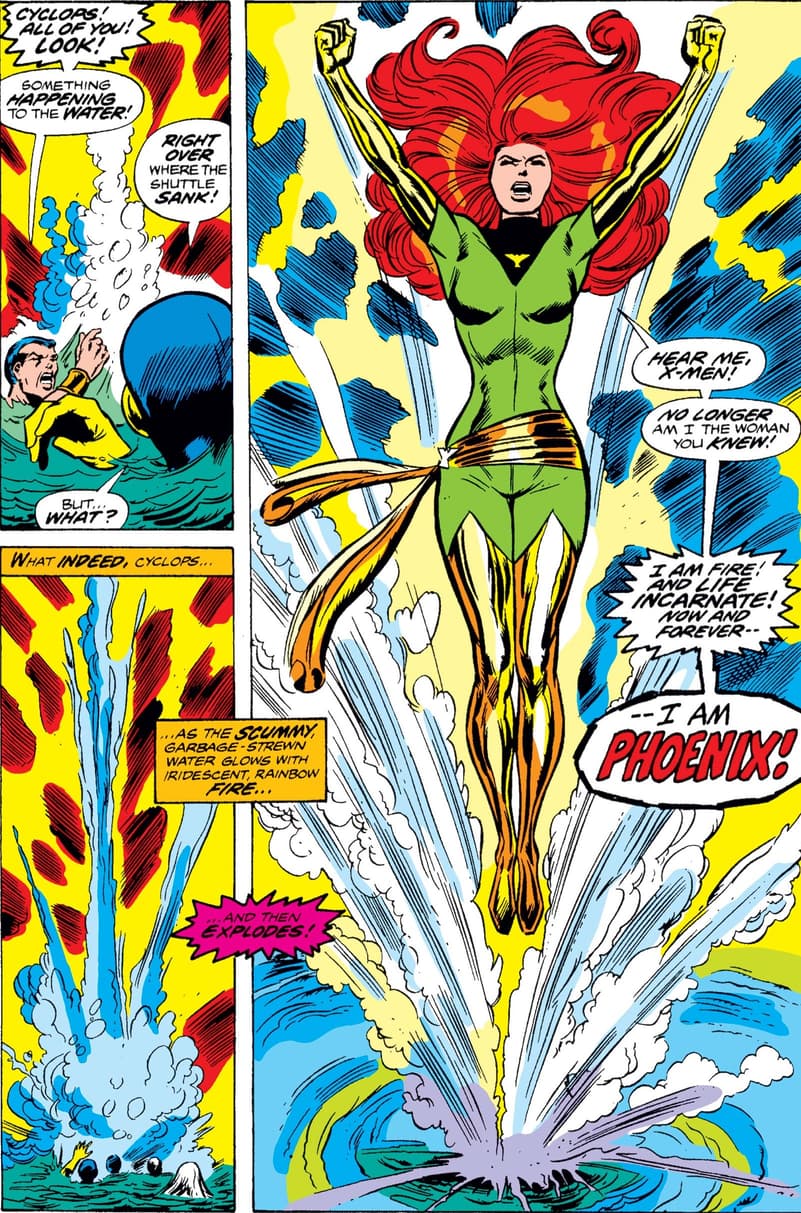 EPISODES 8-9: SAVAGE LAND, STRANGE HEART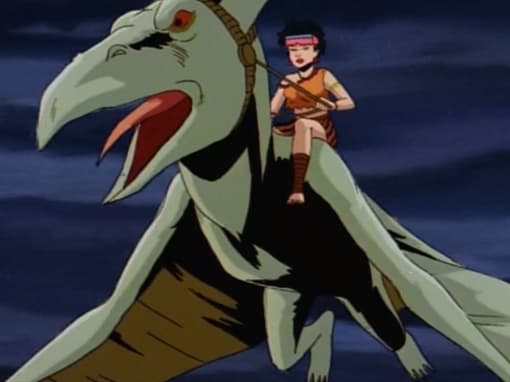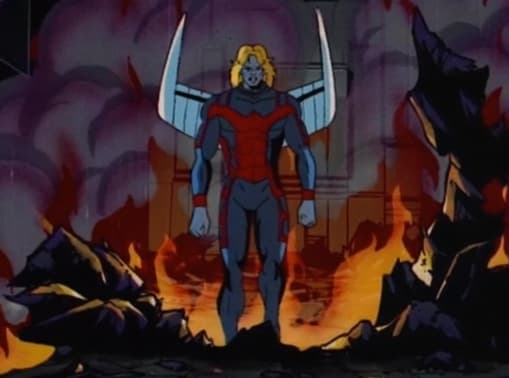 In the one-off "Obsession," we pick back up with Warren Worthington III, AKA Angel, who's become obsessed with the ancient mutant marauder known as Apocalypse. He later reunites with the X-Men to fight the villain who attacked the Statue of Liberty before managing to send him off into deep space.
COMICS TO READ:
As it happens, this episode does nod to a few issues of X-FACTOR (1986), the series that featured the original five X-Men reuniting as their own team. After the reveal that Warren was Archangel (issue #25), and after defeating Apocalypse (issues #25-26), they explored the ancient mutant's ship (issue #28). Worthington has spent the rest of his appearances since then dealing with what Apocalypse did to him.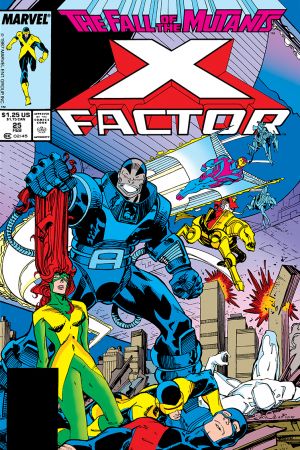 EPISODES 11-14: THE DARK PHOENIX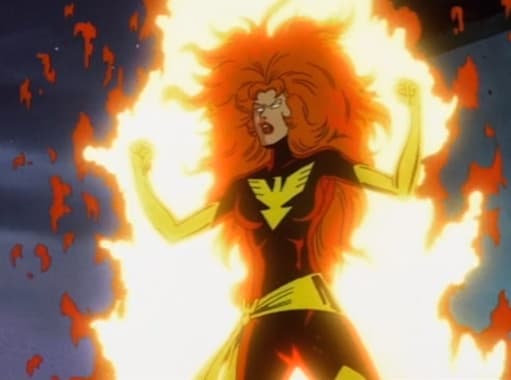 The focus of S3 returned to Jean Grey in the middle of the season as they adapted the classic "Dark Phoenix Saga" from UNCANNY X-MEN #130-137. With that, viewers were treated to Dazzler, Emma Frost and the Hellfire Club, that epic moment of Wolverine fighting his way back up through the Hellfire Club, the classic battle with the Shi'ar Imperial Guard and cameos by Skrulls, Badoon, Kree, Thor, Doctor Strange, Uatu the Watcher and even Eternity!
COMICS TO READ:
Try the complete reading list, starting with Jean's first run-in with the Phoenix Force.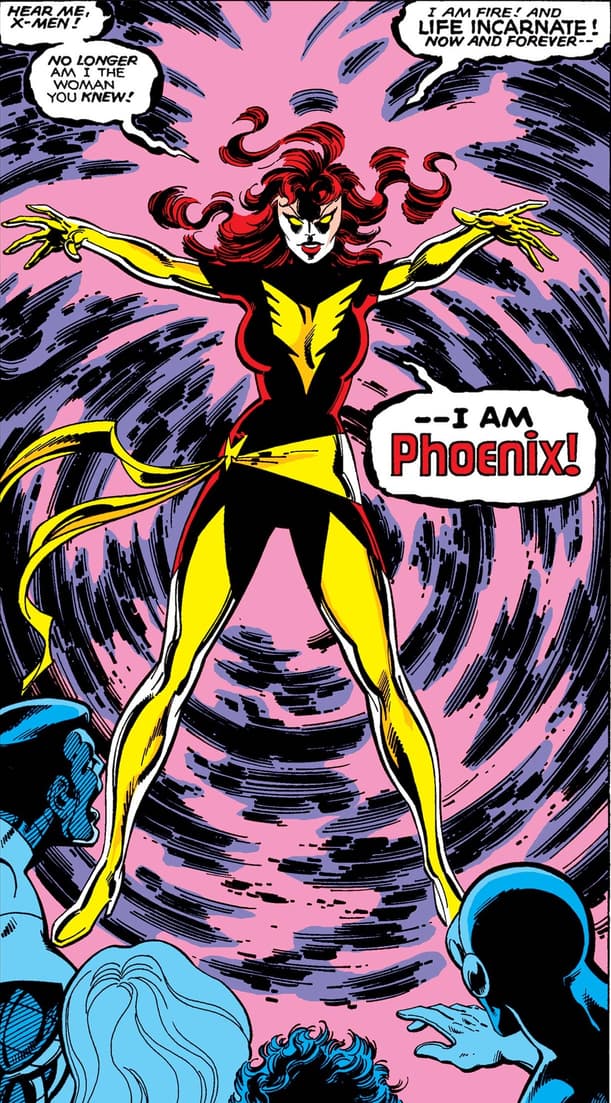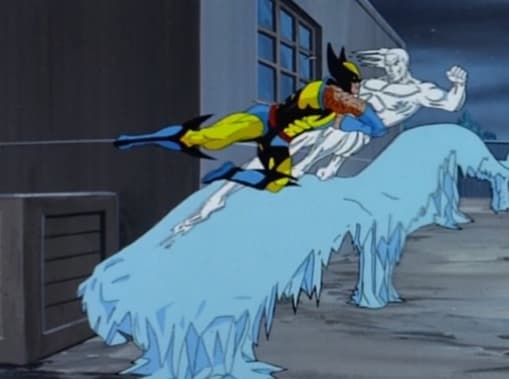 Like "Obsession," "Cold Comfort" springs from the spirit of the comics without necessarily referring to specific issues. In this one, Iceman draws attention from his former teammates when he breaks into a government facility protected by X-Factor, a group consisting of Forge, Polaris, Havok, Multiple Man, Strong Guy, Quicksilver and Wolfsbane. It turns out that Iceman's ex, Polaris, left him in order to join this team—which had its HQ at this particular base—because she fell in love with Havok. In the comics, Bobby did have a thing for Polaris for a while, but she was already with Havok.
COMICS TO READ:
Meanwhile, a version of this X-Factor line-up was featured in the 71st issue of this series!
EPISODE 16: ORPHAN'S END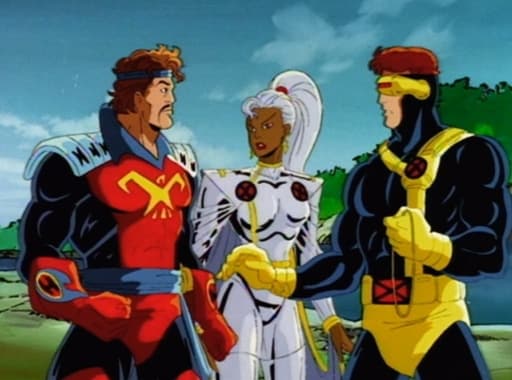 "Orphan's End" offered more than a few surprises along the way! First, Cyclops and Storm get an unexpected call from the Shi'ar about a criminal ship. Then, their old ally Corsair lands nearby, but the biggest shock comes when Scott Summers discovers that the space pirate is actually his father!
COMICS TO READ:
Everything from the Storm-Cyke hang-time to the big origin reveals come directly from UNCANNY X-MEN (1963) #154-155!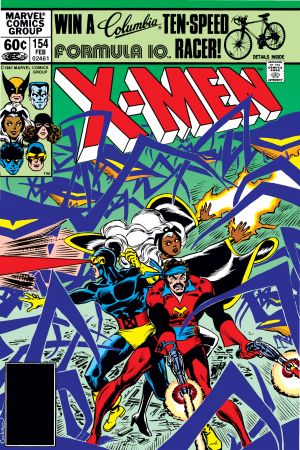 EPISODE 17: THE JUGGERNAUT'S RETURN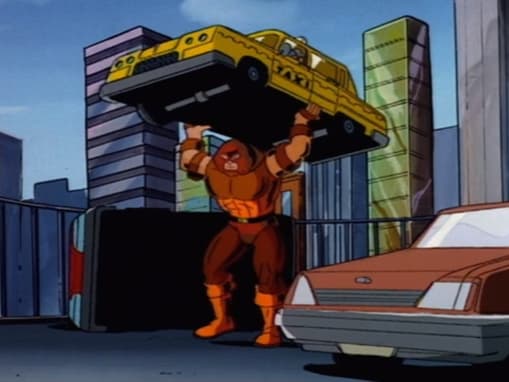 Though the colossal helmeted villain appeared a few times previously, "The Juggernaut's Return" looked back to the character's debut in UNCANNY X-MEN (1963) #12-13 for inspiration. In that story, Professor X called his students—the original X-Men—because an enormous force was attacking the mansion! It turned out to be his half-brother Cain Marko who had always been a jerk to Charles when they were kids. The episode took that, and mixed it with a new idea about an explorer stumbling upon the Crimson Gem of Cyttorak and stealing the Juggernaut's powers for a time.
EPISODE 18: NIGHTCRAWLER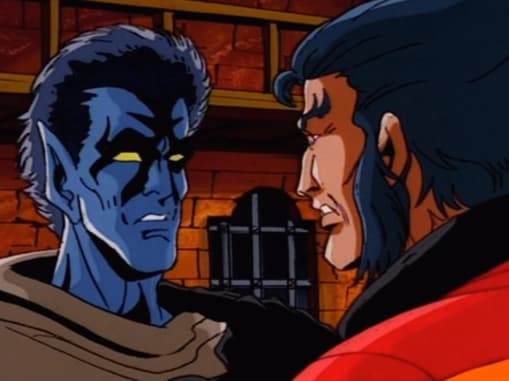 Fan-favorite X-Man Nightcrawler bowed in an episode named after him! In it, Wolverine, Rogue and Gambit traveled to Germany for a ski weekend. While there, they stumble upon the teleporting mutant being persecuted by an angry mob concerned about his devilish appearance.
COMICS TO READ:
That tale reflects the character's debut in GIANT-SIZE X-MEN (1975) #1, but it was Professor X who saved the young man and brought him into the X-fold.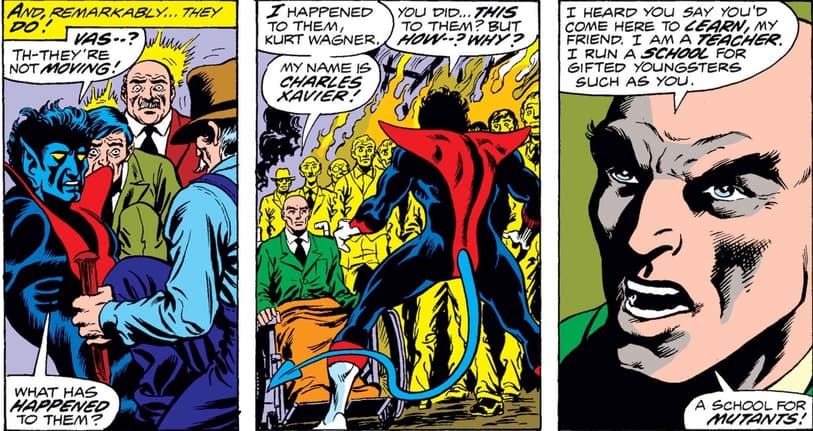 EPISODE 19: WEAPON X, LIES AND VIDEOTAPE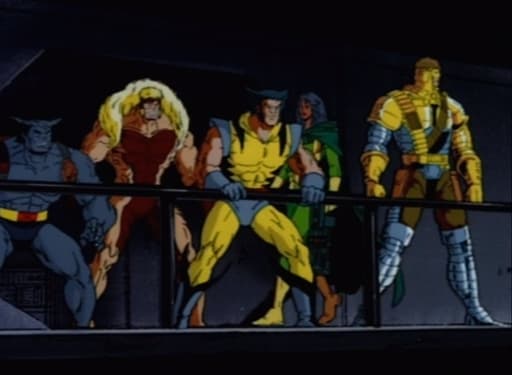 Fans got a look at Wolverine's pre-hero life during S2, but he received another blast from the past in the delightfully titled "Weapon X, Lies and Videotape," when an old photo brought a flood of memories back to the ol' Canucklehead! A trip back to the old Weapon X facility also brought about flashbacks to Logan's time on a black ops team with Silver Fox, Sabretooth and Maverick who were also drawn there! They all discover, with some help from Beast, that many of their memories from that time period had been implanted in their heads leaving their true pasts a mystery.
COMICS TO READ:
Logan discovered this himself over the course of two arcs in WOLVERINE (1988) #48-50 and issues #61-64.
CONTINUE WITH OUR SEASON 4 GUIDE!
Read these uncanny tales and other essential X-Men stories in Marvel Unlimited today, along with thousands of other comics starring favorite mutants and more.
Sign up for Disney+ and start streaming now! And be sure to follow Disney+ on Facebook, Twitter, and Instagram for more.
The Hype Box
Can't-miss news and updates from across the Marvel Universe!