Comics
Published August 21, 2019
Mark Waid's Secret to Keeping Marvel Characters Young and More About 'History of the Marvel Universe'
Where will issue #3 take Marvel fans next in this journey through Marvel history?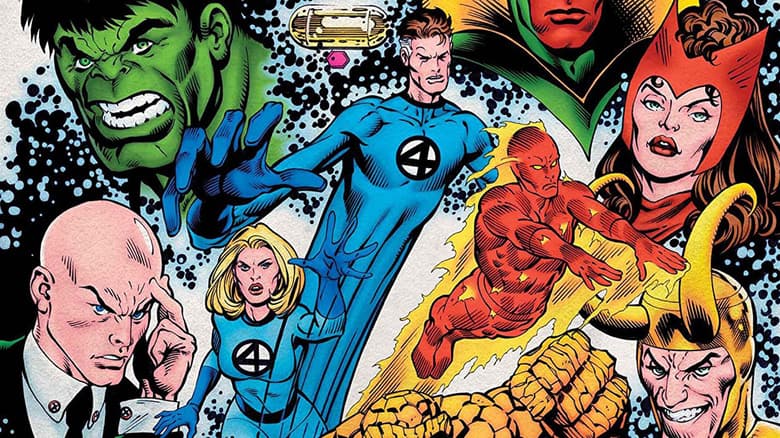 Marvel has been celebrating 80 years of stellar storytelling this year, putting the spotlight on the history of the comics and how Marvel will soar into the future. One book putting all this history into one place is HISTORY OF THE MARVEL UNIVERSE, written by Mark Waid with art by Javier Rodríguez and Álvaro López. This timely tome began in July, with an adult Franklin Richards asking Galactus to tell him the story of the Marvel Universe as they faced the end of that universe as they knew it. With the help of Marvel editors and an at-the-ready research team, Waid mapped out that very tale. As the series heads into issue #3 -- on sale Wednesday, September 18 -- Waid gave fans a preview of what we can expect in the next chapter of HISTORY OF THE MARVEL UNIVERSE and how he put it all together.
The first issue of HISTORY OF THE MARVEL UNIVERSE revealed the beginning of many of Marvel's overarching groups, gods, races, etc. – the literal beginning of the Marvel Universe. The next issue went into the early years of Marvel, the Golden Age, and the heroes that predate modern characters while setting up some of those characters. The third issue promises to go through the "Age of Heroes" – what can you tell us about the next chapter in the history of the Marvel Universe?
It covers the birth of the Fantastic Four to the death of Jean Grey, a period during which Marvel introduced approximately 6,278 new heroes, all of whom Javier seems to have delineated in beautiful detail. I'm exaggerating, but not by as much as you'd guess. Seriously, the guy's a madman.
One of the most fascinating part of this series is how it puts the entire Marvel Universe into the context of a chronological timeline. How did you go about organizing every event in chronological order?
Editor Tom Brevoort and the Research Firm of Overton, Fichera, Vandal, Rougemont, O'Sullivan, Jensen, Garcia, Cotilletta, Christiansen, Dewey, Cheatum and Howe provided me a rough issue-by-issue outline before I got started, but there's some flexibility in there, especially during the period where the Marvel publishing line grew from eight books a month to over forty. On occasion, to help the flow of the story, I may shift things a slight bit left or right, if you will, but my overseers keep me on the beam and review every step.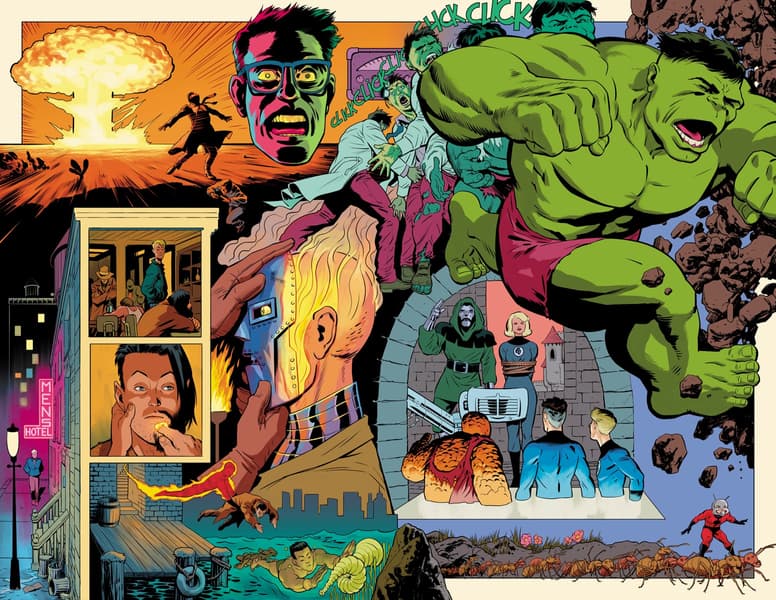 In the second issue, we saw a young Max Eisenhardt freeing himself from the concentration camp and the events that led to the death of Peter Parker's parents. What kinds of other "origin stories" did you find while putting this series together? What was the most interesting thing you found?
By far my favorite thing so far is finding the perfect space for the Siancong War, which is brand-new, created for this book. I've been contending for years that, just as the origin of the FF "floats" a perpetual twelve to thirteen years behind current day rather than forcing the characters to age in real time as if they really went up in their rocket ship in 1961, we should also create a "floating conflict" to serve a similar purpose for characters whose origins are tied to specific wars. The Punisher's origin, for instance, was originally tied to Vietnam, but the longer it's anchored specifically there, the stranger it gets that Frank Castle isn't seventy years old. Likewise, over the years, we've moved Iron Man's origin from Vietnam to the Persian Gulf War and so forth to keep Tony Stark from being over eighty, and it's time we found it a permanent home. Now and forevermore, those characters, along with veterans like Rhodey, Reed Richards, and Ben Grimm will be said to have fought in the Siancong War, a single conflict that will hang perpetually about fifteen years behind current continuity -- and about which you'll read more someday soon.
These issues include so many obscure Marvel characters. Was it your goal to fit as many of the over 8,000 Marvel characters as you could into this series?
In 120 pages? That's crazy talk. We did, before we began, make a concrete list of the characters we wanted to spotlight, but Javier will use any excuse to showcase more than he's asked for. Limited to a scant six issues, it's likely some character you love might not have gotten the spotlight, but with 120 pages, hard choices had to be made. Apologies in advance to fans of Foolkiller and Captain Ultra.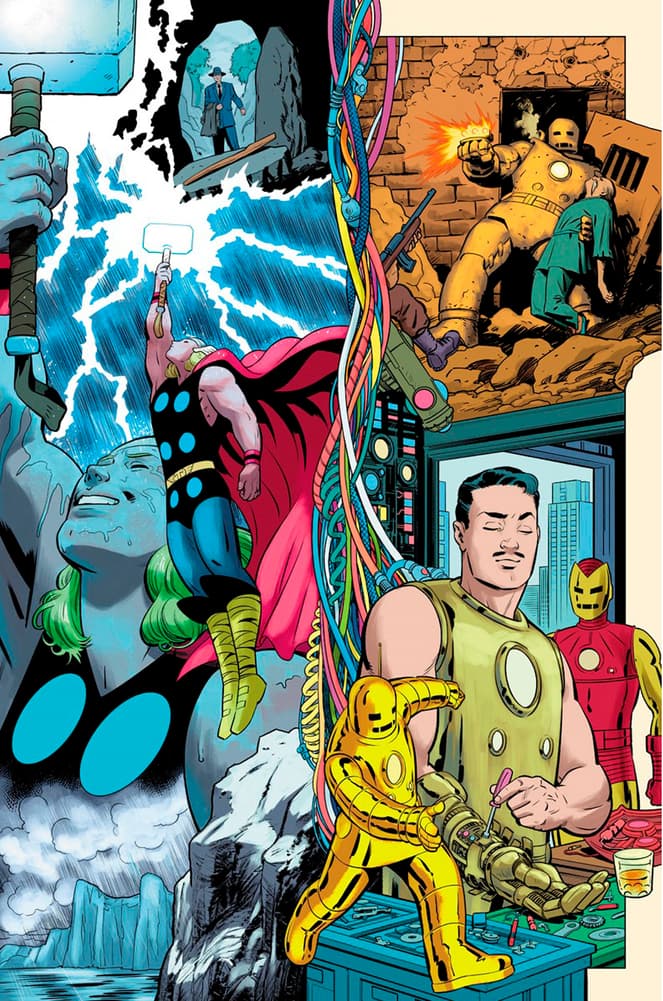 The second issue used Steve Rogers as a throughline for a few pages, and Wolverine's exceptionally long life has him popping up throughout Marvel's history. Are there any characters in the third issue who will have a similar role?
The Fantastic Four pop up with great frequency in issue three, especially when it comes time to chronicle the birth of Franklin Richards, who's being told the history of the universe in the framing sequences.
The art by Javier Rodríguez and Álvaro López seems to invoke the vintage look of the older comics while still looking so modern. What was your collaboration like?
For each page, I list two or three main characters and/or events that need to be covered, doing my best to suggest ideas for actual scenes -- and then Javier comes back with layouts that blow us out of the water, with ten times the information we'd given him. The page in issue three devoted to the birth of Spider-Man is a great example of Javier doing something visually clever with the Peter Parker's origin that's never, in 57 years, been done before, and our jaws dropped when we saw it.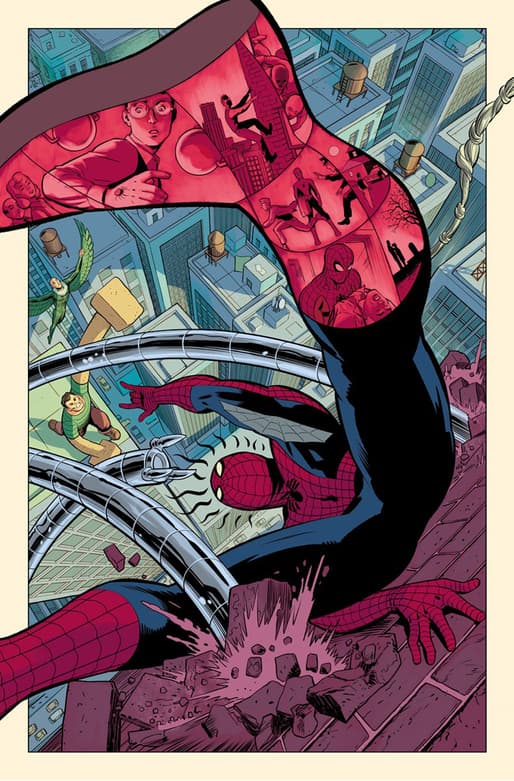 HISTORY OF THE MARVEL UNIVERSE #3 marks the official half-way point for the series. What can you tell the fans about what they can expect?
Trust me, if it was published between 1961 and 1976, it's in there -- and more besides.
HISTORY OF THE MARVEL UNIVERSE #3, written by Mark Waid with art by Javier Rodríguez and Álvaro López, goes on sale Wednesday, September 18. You can pre-order your copy today online or at your local comic shop! HISTORY OF THE MARVEL UNIVERSE #2 is on sale now!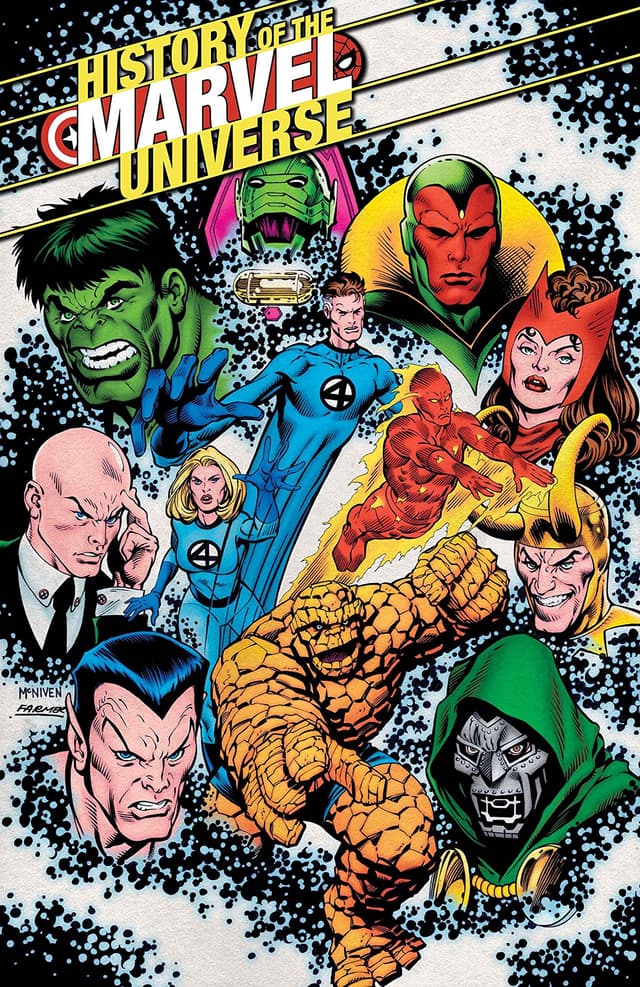 The Hype Box
Can't-miss news and updates from across the Marvel Universe!