Comics
Published November 30, 2018
Marvel Battle Royale Championship: Deadpool vs. Spider-Man
You decide the winner!
16 Marvel Comics editors chose their champions. Now you decide who wins.
It's the Marvel Battle Royale 2018!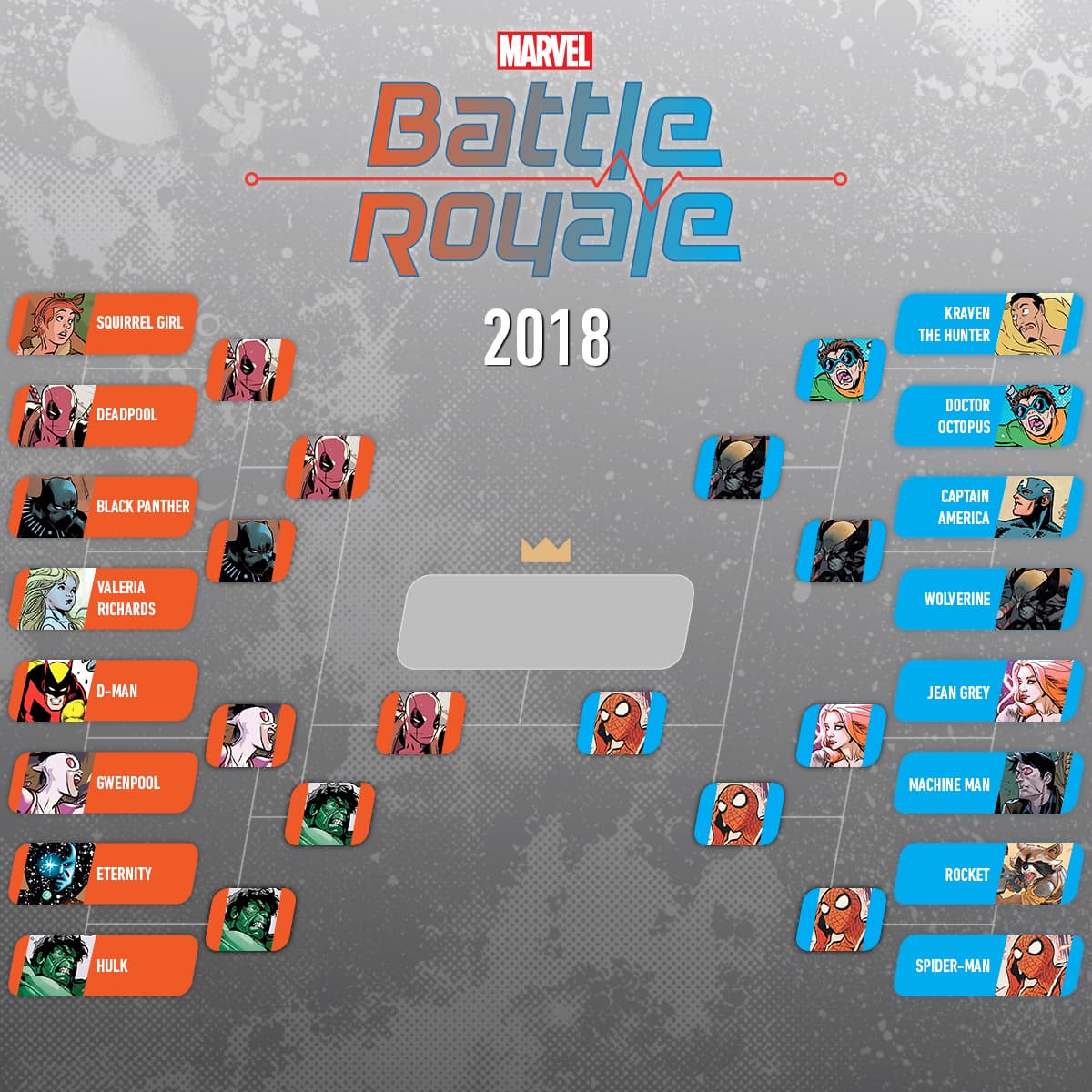 Today, the Marvel Battle Royale 2018 comes to its dramatic conclusion as Tom Brevoort's mercenary faces off against Devin Lewis' web-slinger...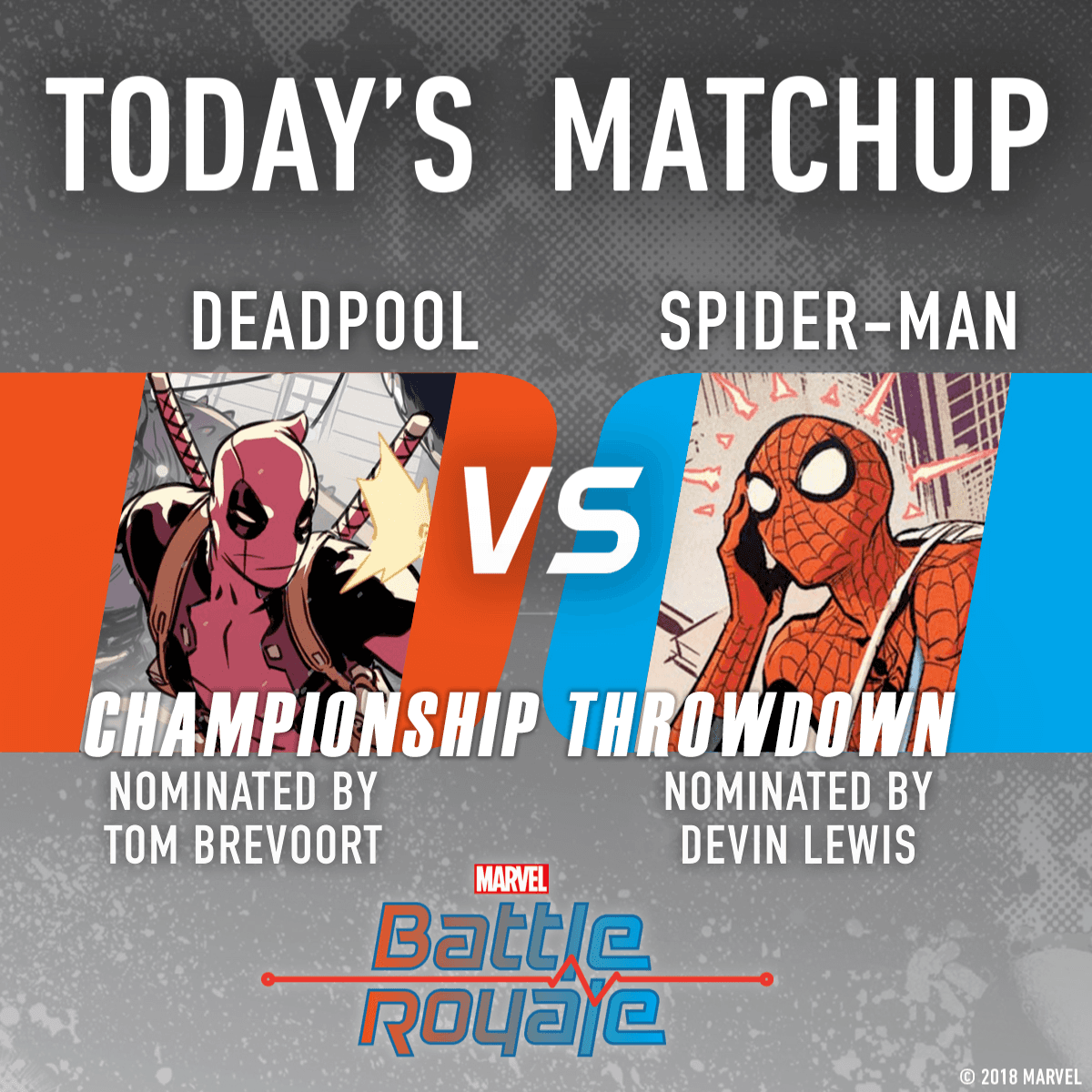 Here's a plea for...
"In honor of the championship round, I wrote a haiku...
"'Your uncle is dead,
Your aunt makes bad casserole,
I don't care about the traditional structure of haikus,
Deadpool is going to win,
Okay bye.'"
And here's Devin's riposte on behalf of...
"The militaristic might of Rocket Raccoon wasn't enough. And a lot of you out there thought Jean Grey would find her way to telekinetic triumph. Wolverine's claws nearly sliced him and diced him, but here he is–THE AMAZING SPIDER-MAN–in the finals at last.
"What? Were you expecting someone else?
"And his opponent this time? A gun-slinging, grenade-lobbing Canadian. Sure, Deadpool's got a healing factor that surpasses even Wolverine's, but Spidey's got it all–intelligence, speed, strength, agility, and his Spider-Sense. Y'all really think the Regeneratin' Degenerate can take out a target who can dodge bullets and blades a like?
"Wade Wilson may be the Merc With a Mouth, but Deadpool ain't got a shot against the WORLD'S GREATEST SUPER HERO!"
Decide who becomes the champ by voting below!
Stay tuned to Marvel.com and @Marvel for the results of the championship match!
The Hype Box
Can't-miss news and updates from across the Marvel Universe!