Comics
Published May 10, 2019
'Marvel Comics' #1000 Celebrates Marvel's 80-Year Legacy
The greatest talent ever assembled for one comic book coming this August!

In celebration of Marvel's 80th anniversary this year, scores of comic creators -- some Marvel icons, some first-timers -- are assembling for an epic comic book story in honor of the very first issue of MARVEL COMICS. This August, get ready for MARVEL COMICS #1000, a massive collaborative effort that will see 80 different creative teams showcase Marvel's classic characters... and some brand new ones!
MARVEL COMICS #1000 will tell the ultimate story celebrating 80 years of the Marvel Universe, with each page contributed by one of the 80 luminary creative teams. But before it moves forward, the book will look back to its own origin story in MARVEL COMICS #1, first published on Aug. 31, 1939 when the company was known as Timely Comics. The very first panel of MARVEL COMICS #1000 will reflect a panel from the original first issue and go on to reveal more mysteries of the Marvel Universe, featuring an enigmatic artifact known as the Eternity Mask.
Al Ewing, writer of the critically-acclaimed IMMORTAL HULK series, is the primary writer of the story of MARVEL COMICS #1000 and will be the writer on a few of the issue's stories. "There are so many threads in this mystery, so many different parts of Marvel you'll find secret connections," Ewing told This Week in Marvel. "There are a lot of synchronicities and echoes in this, and threads between all of that."
The cover art, created by legendary artist Alex Ross, features some of Marvel's most iconic characters from its 80-year history: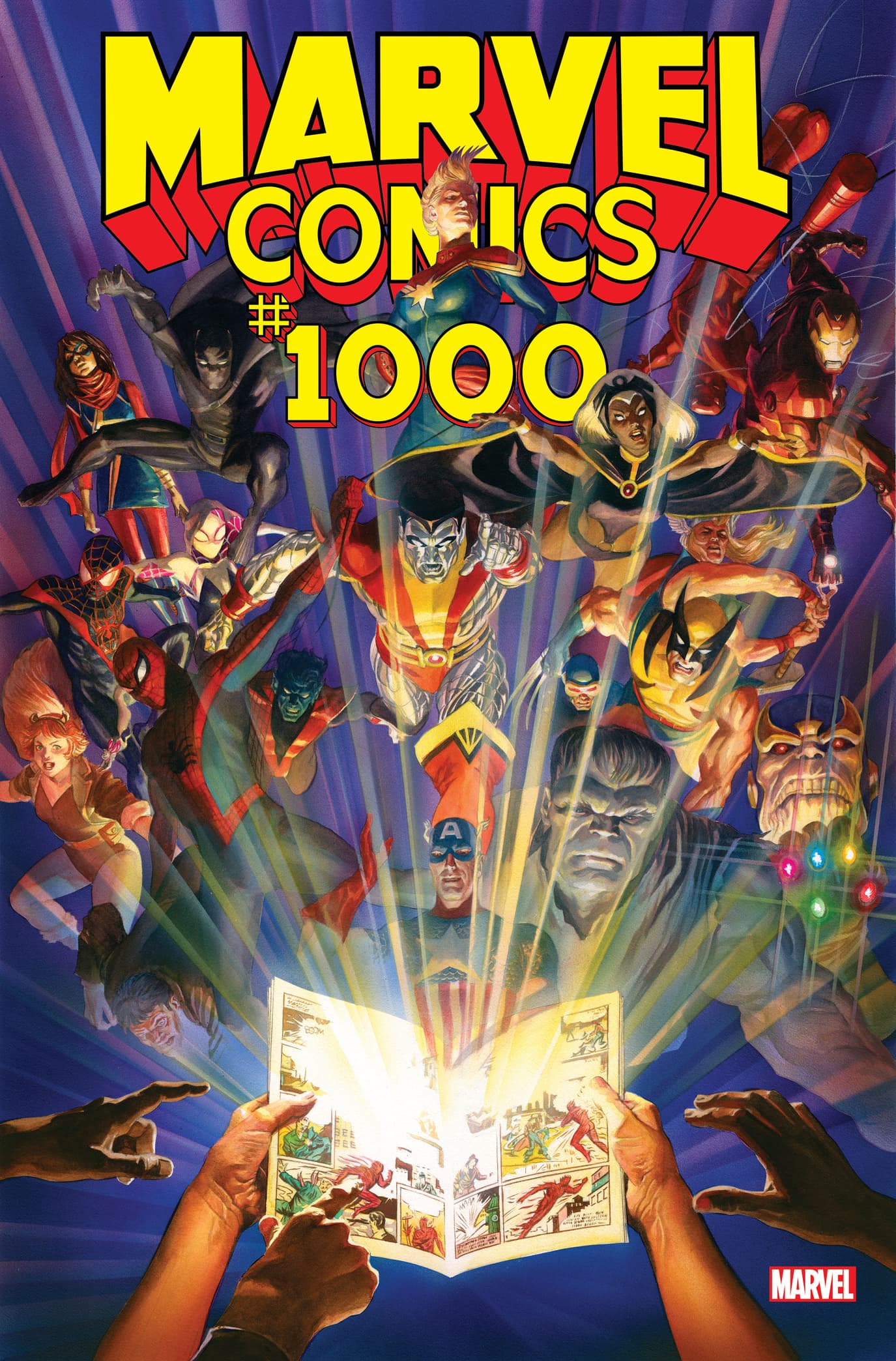 Getting 80 creative teams lined up for this massive Marvel comic was no small undertaking. Marvel's Executive Editor and Senior Vice President of Publishing Tom Brevoort told The New York Times: "This is by far the most complex and complicated and difficult book I've ever had to assemble."
C. B. Cebulski, Marvel's Editor-in-Chief, described some of the process behind choosing the writers and artists who would contribute: "Our characters are mentioned in so many different ways and in so many different mediums and we always keep track. Now these distinguished individuals are able to contribute back to the comics they grew up on." Speaking with This Week in Marvel, Brevoort added, "Everybody is doing a little piece of this giant mosaic that celebrates everything that has been Marvel and everything that is coming from Marvel."
Among those individuals, some of whom teased the project on social media this week, are long-time Marvel veterans -- including Roy Thomas, Peter David, Gerry Conway, and Adam Kubert -- and current creators -- including Saladin Ahmed, Gail Simone, Chip Zdarsky, and Kris Anka -- as well as talents outside of comics like filmmakers Phil Lord and Christopher Miller, Taboo of the Black Eyed Peas, and basketball legend Kareem Abdul-Jabbar.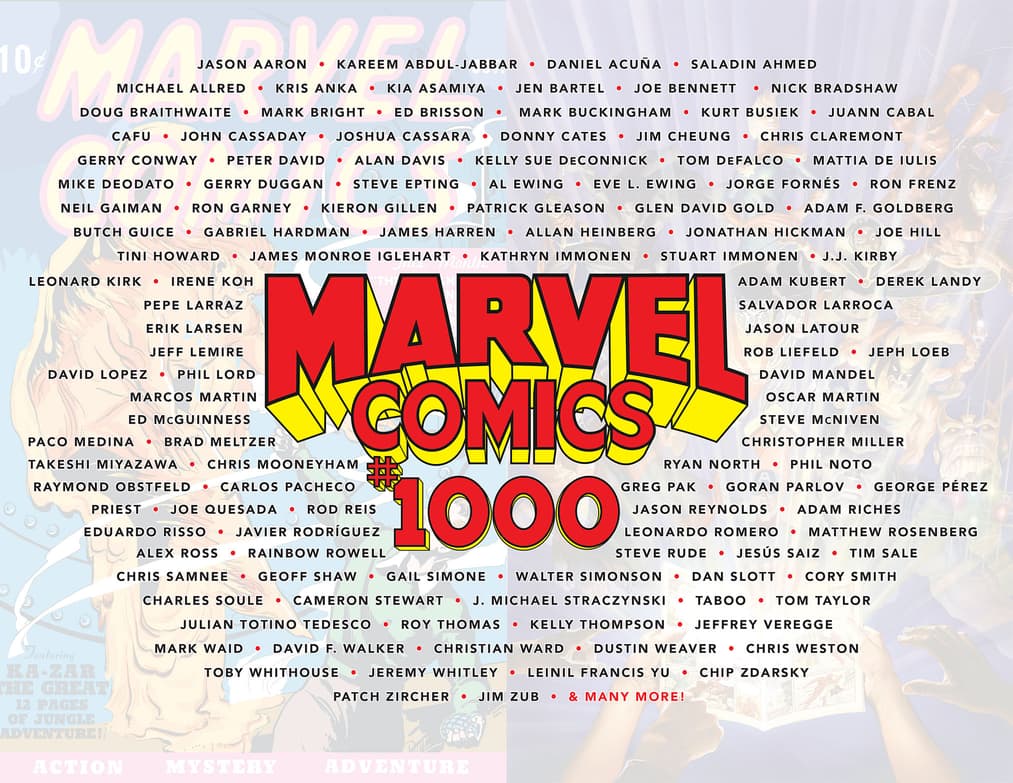 With its amazing lineup of stellar creators as well as Marvel's 80-year legacy of storytelling, MARVEL COMICS #1000 will be a perfectly powerful way to celebrate Marvel's 80th anniversary! The book will arrive in comic book stores this August.
Stay tuned to Marvel.com for more news about MARVEL COMICS #1000, Marvel's 80th Anniversary, and more!
The Hype Box
Can't-miss news and updates from across the Marvel Universe!