Comics
Published February 13, 2023
Marvel Creators on Their Favorite Marvel Couples
Ahead of Valentine's Day, our writers and artists tell us which super-powered love stories they're shipping!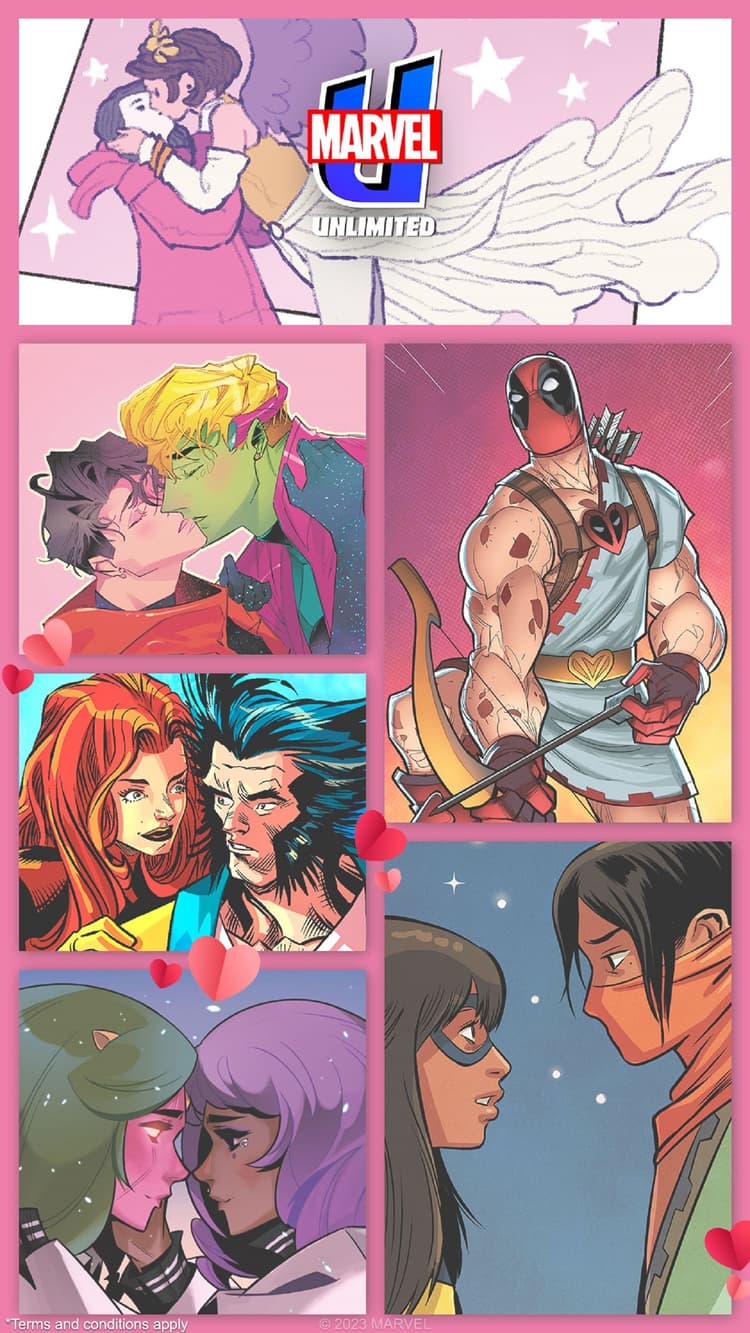 High-octane action. Drama. Compelling stakes. And, yet another important ingredient in any Super Hero story—romance! Ahead of Valentine's Day, hear from a handful of creators about the Marvel couples and love stories they just can't get enough of!
Fall head over heels with more favorite super-powered couples, then dive into new soapy stories in romance anthology series LOVE UNLIMITED every Thursday on the Marvel Unlimited app.
"First, my favorite classic couple of all time: Jean Grey and Scott Summers. I really love their cute vanilla relationship, but I have to admit that Scott and Emma Frost have something special too. It's not just the fact that they're both freaking gorgeous, they bring the drama that we love."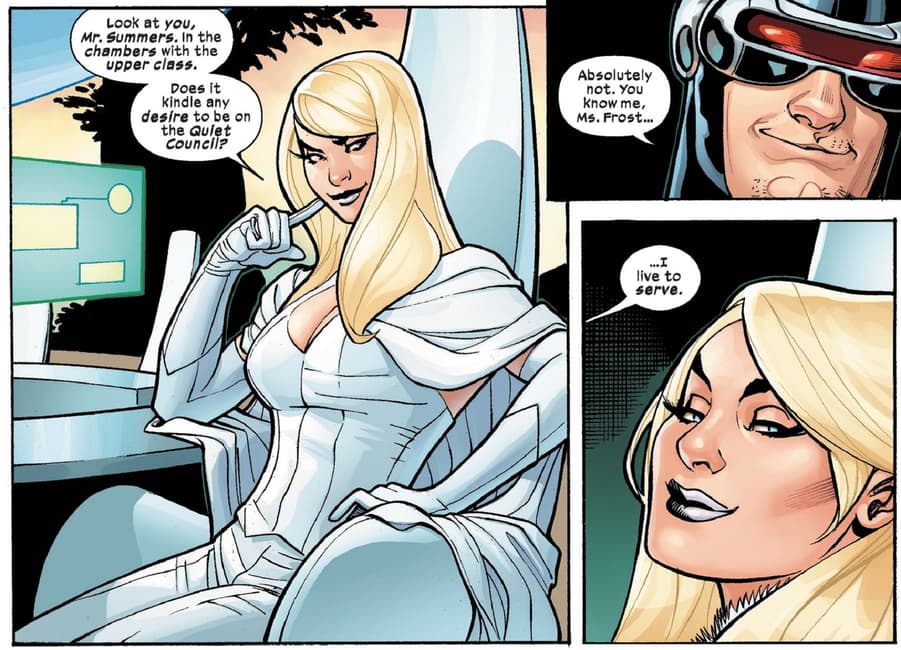 "Phyla-Vell and Moondragon. I grew very fond of them during [my run on] GUARDIANS OF THE GALAXY (2020) with Al Ewing. I loved what he did with them individually and as a couple. Their relationship seemed organic and full of nuance. They were facing married life problems while saving the universe from rampant evil gods. It was beautiful."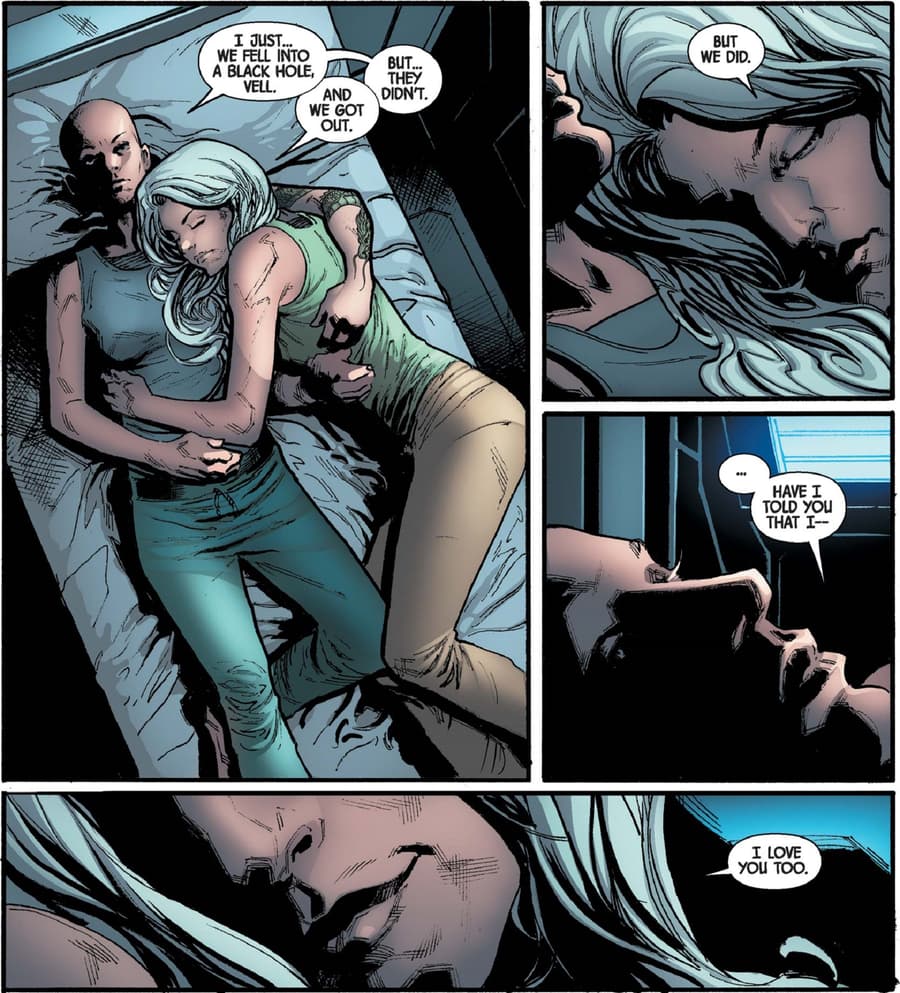 "She-Hulk and Wyatt Wingfoot are just so darn cute. Wyatt is as confident and caring as they come, and someone like Jennifer Walters deserves someone who loves her as she is, big and green. The love and respect for Wyatt are mutual on Jennifer's end. They're romance novel material."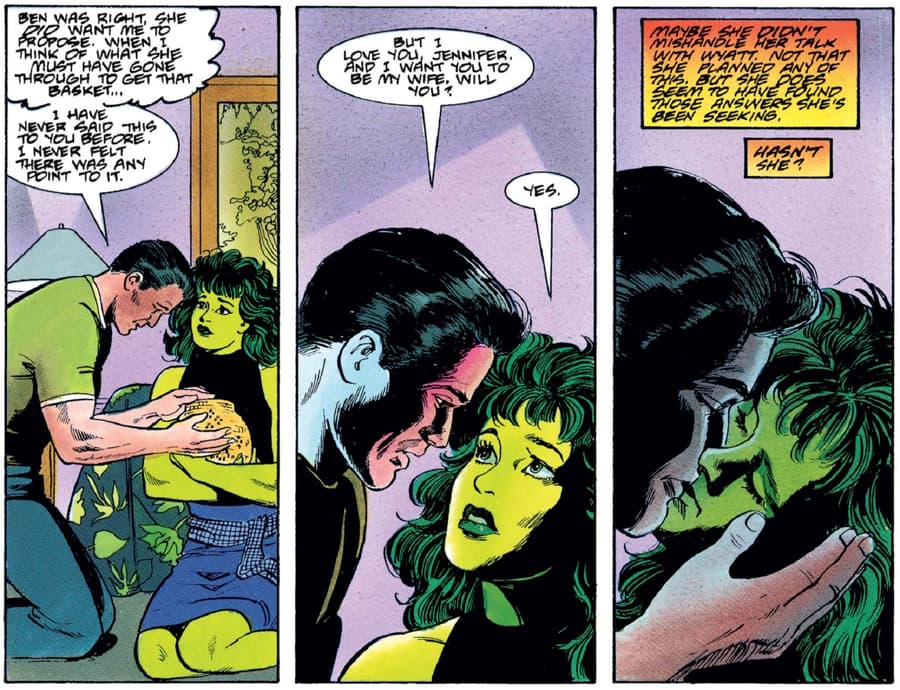 "It has to be Iceman and Romeo because they're both loving, provocative, and compassionate, but also because they've faced the same types of trials and tribulations couples do in real life, regardless of sexuality. However, for Iceman, those struggles have been shot through a lens that only comics can provide. Here, we have a man who's come out twice—as a mutant while a teen, and as a gay man as an adult (but also as a teen, sort of, due to time travel!). Then, we have the man he fell in love with when they were both teens, but who now is back in his life as an adult (also due to time travel!). And don't get me started on overcoming differences and assumptions between mutant and Inhuman culture…"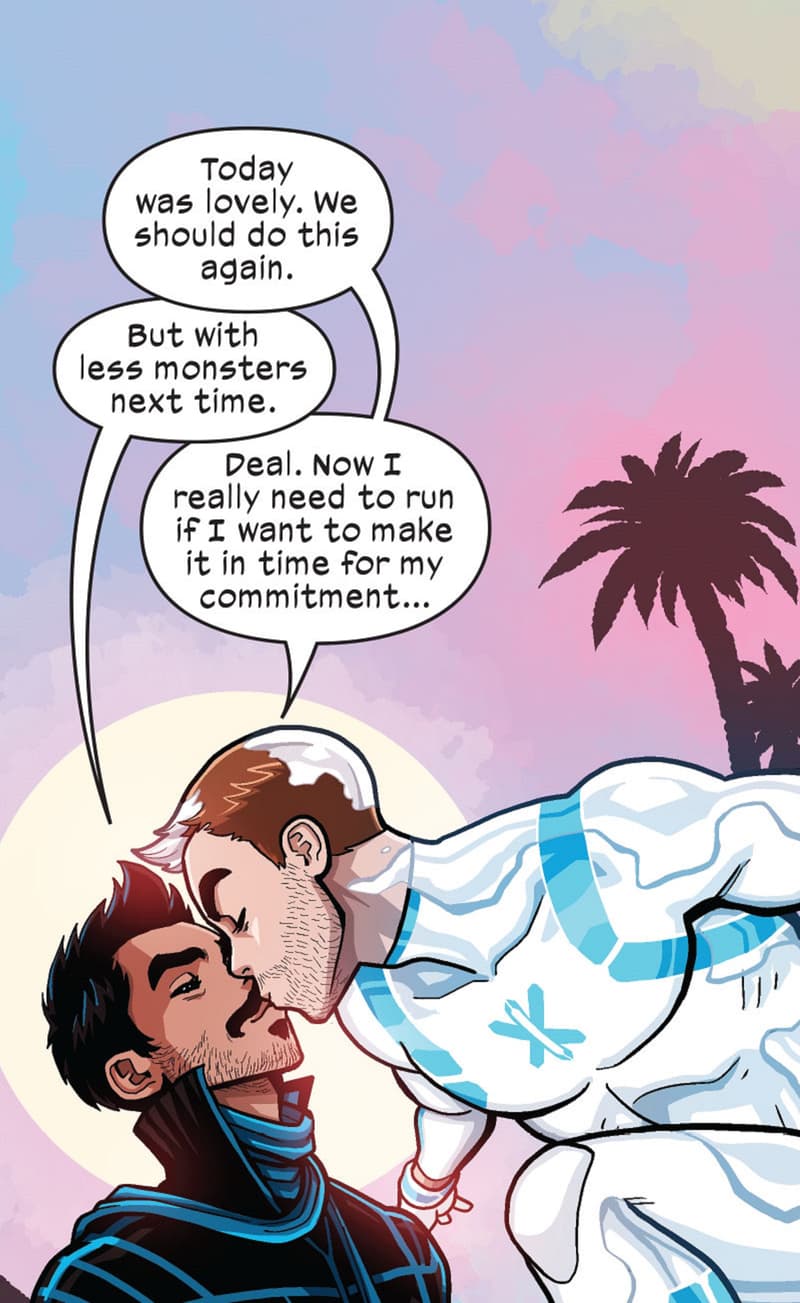 "I'll play home and choose Steve Rogers and Sharon Carter. I find it very sweet how he's still shy with her after all these years."
"Wiccan and Hulkling were introduced around the time I first came out of the closet, imprinted in my heart, and remain to this day a favorite narrative of mutual love and support while growing as individuals and as a couple. Goals!
And, now I have a soft spot for Bobby Drake's messy and blurry-lined but still loving relationships with Romeo and Christian Frost, because I got to write them in MARVEL'S VOICES: ICEMAN."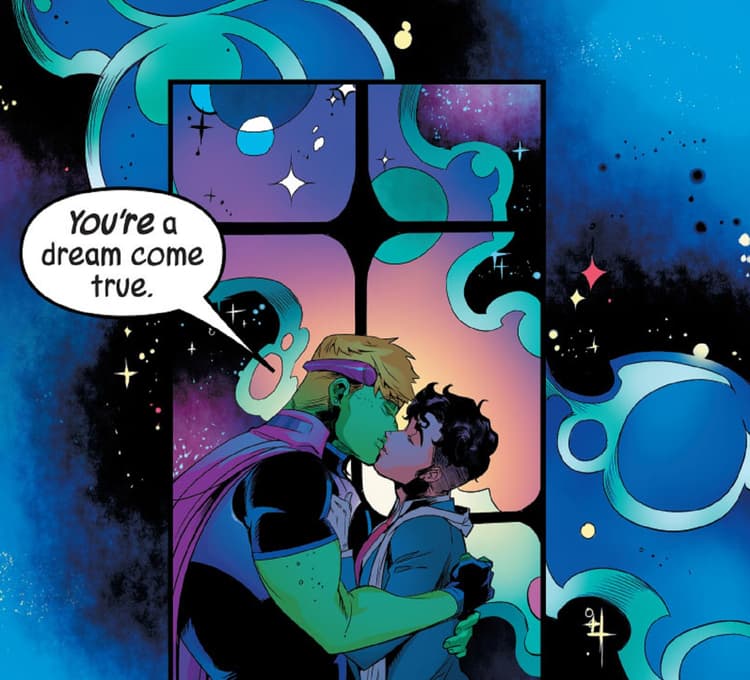 Spend Valentine's date night with Marvel Unlimited! Save 50% on your first two months of the digital comics super-service by using code QUANTUM at checkout.
The Hype Box
Can't-miss news and updates from across the Marvel Universe!