Comics
Published September 10, 2021
Marvel Remembers the 20th Anniversary of 9/11 in 'The Four Fives'
Creators Joe Quesada and John Romita Jr. pay tribute in a new comics story, available to read here.
Read THE FOUR FIVES (2021) #1 for free on Marvel.com, Marvel Unlimited, the Marvel Comics App, or comiXology.
In remembrance of 9/11 and in honor of our brave first responders—Marvel presents THE FOUR FIVES (2021) #1, an all-new comics story by writer Joe Quesada and artist John Romita Jr..
'The Four Fives' is a tribute coming after AMAZING SPIDER-MAN (1999) #36, the story that creators J. Michael Straczynski and Romita Jr. told twenty years ago as a direct response to the tragedy, and heroism, of 9/11.
"When we first started speaking to John about what he wanted to work on upon his return to Marvel, crafting a story honoring the 20th anniversary of 9/11 was very important to him," says Marvel Editor-in-Chief C.B. Cebulski. "As New Yorkers who were all here that fateful day, we're proud to present the 'The Four Fives' and do our part to help memorialize the men and women who sacrificed their lives two decades ago in a way only our comics can."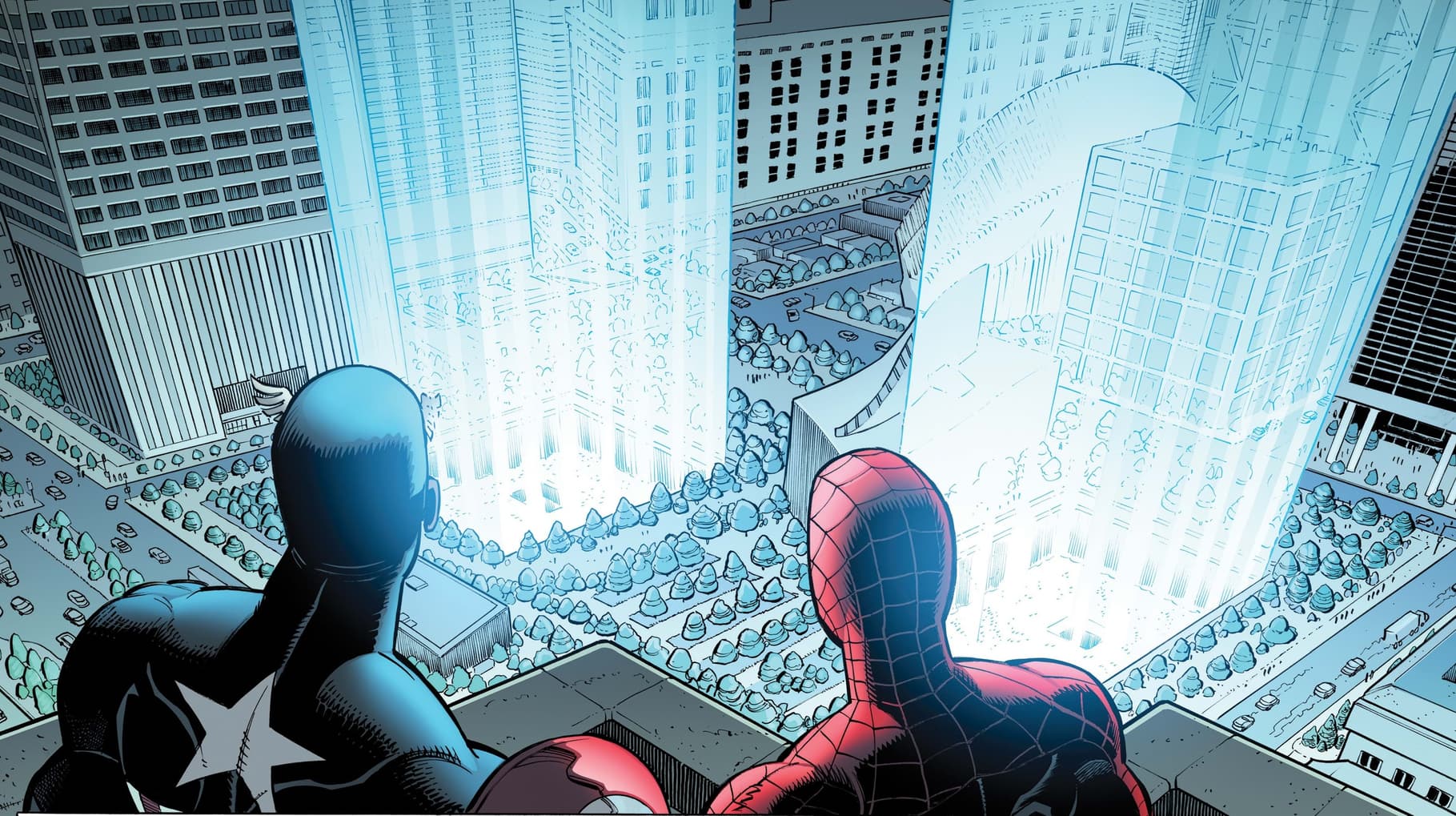 "This was the right thing to do," adds Romita Jr. "Joe Quesada's story is brilliant and heartwarming."
"Twenty years ago, soon after the awful attack, Marvel and their Editor-in-Chief at the time, Joe Quesada, discussed with me and writer J. Michael Straczynski, the intention to produce a regular issue of 'Amazing Spider-Man' that dealt with that horrific event. I hesitated. I was concerned that producing an issue dealing with the attack would be misconstrued as if we were trying to capitalize on the tragedy."
"My wife Kathy, my father John, my mother Virginia, and I discussed it at length. Their opinion was that if the story and script were appropriate, I should consider it. Mr. Straczynski's script was beyond brilliant. The dialogue, 'There are no words,' are the guts of the story. The firefighters, police, military, medical first responders, and the fallen are the true Super Heroes, and working on such a wonderful tribute to them was reason enough to agree to do that project."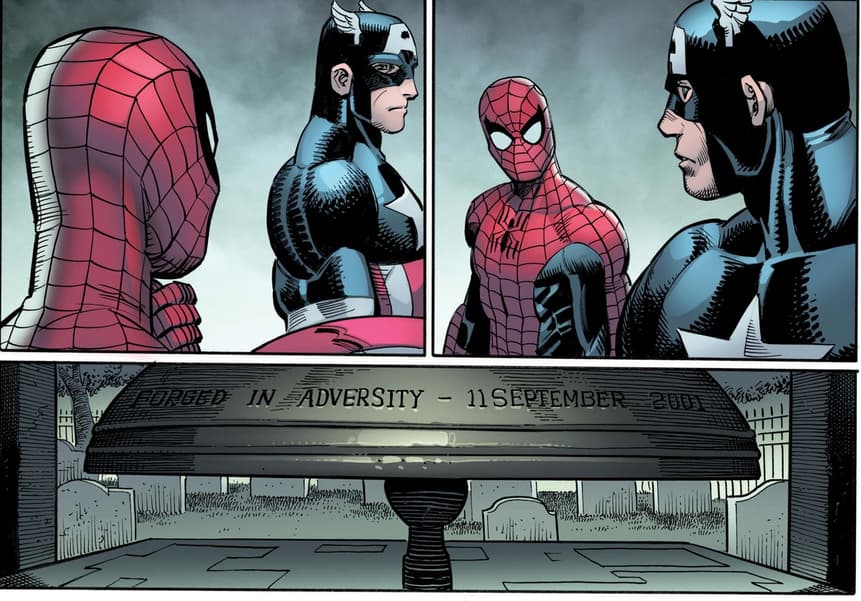 "When C.B. asked if I'd be interested in writing a story commemorating the 20th anniversary of the 9/11 attacks, I initially turned it down. I just didn't think I had it in me to do a deep dive and relive that day again, nor an idea that could do it justice," reflects Joe Quesada. "But, as soon as we hung up, I couldn't stop thinking about all the souls lost on United Airlines Flight 93, at the Pentagon, and in my city, how we mourned, and how we rebuilt. I thought about the yearly tolling of the Bell of Hope at Trinity Church, and called C.B. back to tell him that I had an idea."
Read 'The Four Fives' comic today, or revisit AMAZING SPIDER-MAN (1999) #36 on Marvel Unlimited.
The Hype Box
Can't-miss news and updates from across the Marvel Universe!