Comics
Published March 3, 2020
Meet the Agents of '2020 Force Works'
Get to know the squad as you read '2020 Force Works' #1!
The future is here, and it isn't pretty.
There's an A.I. uprising spilling out of the pages of IRON MAN 2020 and across the Marvel Universe. Fortunately, there's a new team fighting the robot war on the frontlines. Writer Matthew Rosenberg and artist Juanan Ramirez have brought the heroes together in 2020 FORCE WORKS. But this isn't the first time that Force Works has been called upon for extreme action.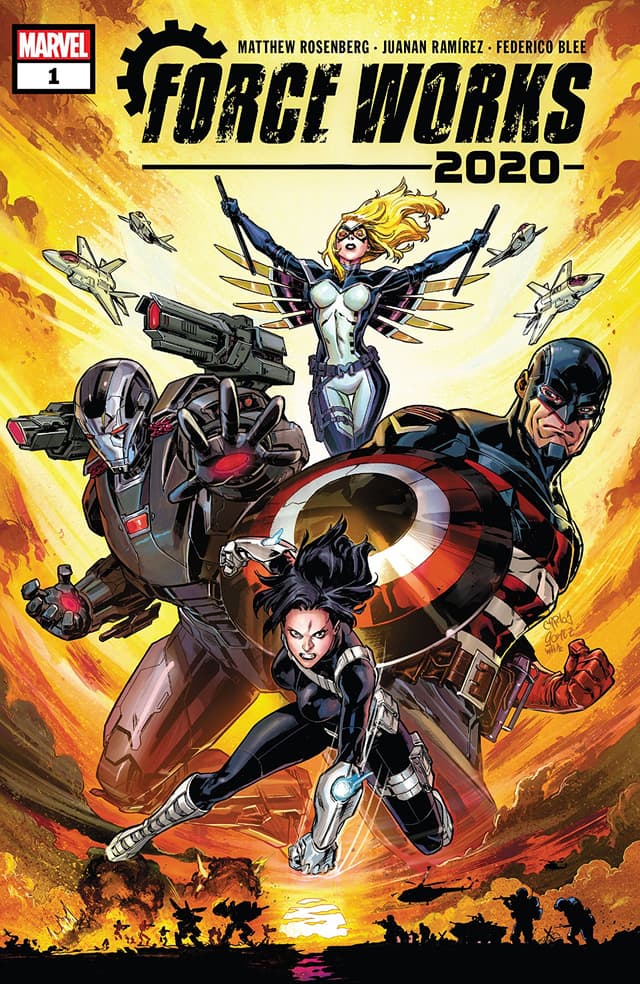 Way back in the '90s, the first FORCE WORKS (1994) was built from the ashes of the Avengers West Coast. The east coast chapter of the team voted to disband their counterparts in WEST COAST AVENGERS (1985) #102. In response, Iron Man formed his own squad, Force Works, alongside Scarlet Witch, Wonder Man, Spider-Woman (AKA Julia Carpenter), and U.S. Agent. War Machine joined at a later date, but today, James Rhodes is keeping the flame alive in the new series.
It's also worth noting that the original Force Works used a hex mainframe computer called the Works to predict disasters and emergencies before they happened. Essentially, they were leaning on A.I. to help them do their jobs. That's why it's ironic that the new team is out to crush the A.I. rebellion. The new incarnation of Force Works is also more than just one squad; it's an organization that greatly resembles S.H.I.E.L.D., even if it doesn't have the resources or legacy of its predecessor. But there are a few familiar faces running the show.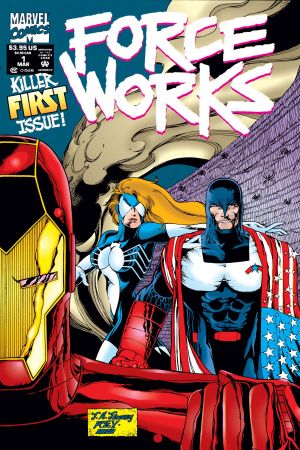 Maria Hill
The former head of S.H.I.E.L.D. is now the Force Works Commander. Maria Hill is an old hand at the Super Hero game by now, even though she doesn't have any powers of her own. But she is a leader, and she's willing to make the hard decisions to win the war.
War Machine, AKA James Rhodes
James Rhodes thought he was done with War Machine. But the reality is that there's always going to be another war on the horizon. In 2020 FORCE WORKS #1, Rhodey accidentally led his team into danger when he was fooled by an A.I. trap. Now, Rhodey has to redeem himself while leading the new Force Works squad.
Quake, AKA Daisy Johnson
Another S.H.I.E.L.D. veteran and a former member of the Secret Warriors, Quake has the power to be a heavy hitting Super Hero alongside the Avengers. Perhaps she'll get her chance some day. For now, Daisy Johnson has been assigned to War Machine's squad to safely retrieve another agent trapped behind enemy lines.
U.S. Agent, AKA John Walker
During his stint with the original Force Works, John Walker took the opportunity to modify his U.S. Agent costume in a bid to escape Captain America's shadow. However, Walker has reembraced the Cap legacy elements in his costume, and he's itching for a fight with the A.I. robots. He never takes orders well, even when he was an Avenger. If this team has a wild card, it's U.S. Agent.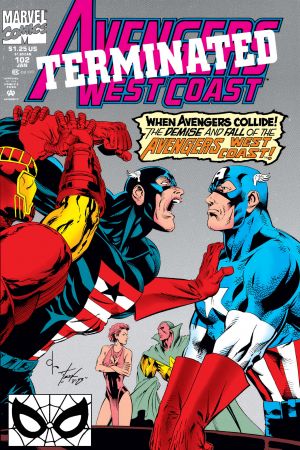 West Coast Avengers (1985) #102
published

added to marvel unlimited

writer

colorist

letterer

editor

inker

penciler

penciller (cover)
What is Marvel Unlimited?
Mockingbird, AKA Bobbi Morse
One of the key incidents that led to the formation of Force Works was the death of Mockingbird in WEST COAST AVENGERS (1985) #100. However, SECRET INVASION revealed that the woman who died in Hell was actually a Skrull impersonator. Years after that, the real Mockingbird was returned to Earth.
Bobbi Morse wasn't on Force Works before, but she's worked closely with both War Machine and U.S. Agent on the Avengers' West Coast team. She was also the missing agent that they were sent to retrieve. But her mission is far from over.
Gauntlet, AKA Joseph Green
Back in AVENGERS: THE INITIATIVE, Gauntlet was tasked with training the next generation of heroes. Unfortunately, he was a bit heavy handed, no pun intended. More recently, Gauntlet fought alongside War Machine before he was hospitalized by the incident in 2020 FORCE WORKS #1. But never count Gauntlet out—even Slapstick couldn't keep him down for long!
Solo, AKA James Bourne
Technically, Solo isn't a member of Force Works anymore. He quit in protest of Rhodey's error in judgment. Yet we can't rule out a further appearance by this teleporting terrorist fighter. He lives for this kind of conflict. And as he's so fond of saying, "While I live, terror dies!"
Read 2020 FORCE WORKS #1 at your local comic shop now!
The Hype Box
Can't-miss news and updates from across the Marvel Universe!