Comics
Published March 4, 2020
Meet the Faculty of Strange Academy
It takes a unique assortment of magicians to guide the next generation at Doctor Strange's new school!
Hey Marvel Insiders – did you know reading this article could earn you 250 points? All you need to do is sign in or join now before you keep reading!
There has never been a magic school in the Marvel Universe – until now! On sale now, STRANGE ACADEMY #1 by Skottie Young and artist Humberto Ramos will introduce readers to a new generation of magicians who hail from Earth, Asgard, Otherworld, Weirdworld, and beyond.
Doctor Strange clearly has his reasons for bringing these kids together, even if he's not exactly forthcoming about it. Fortunately, Strange won't be the only veteran attempting to teach these children how to deal with their powers. Here's a look at the Strange Academy faculty.
Doctor Strange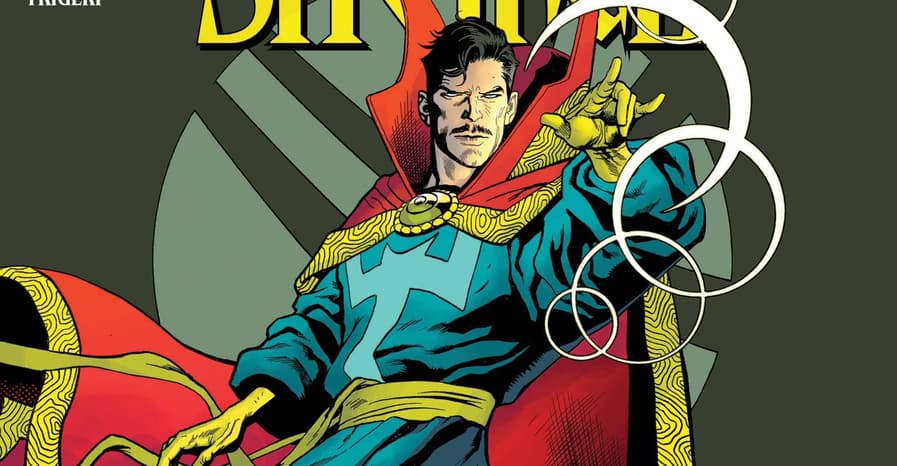 Strange Academy may bear Stephen Strange's name, but he seems to have a largely hands-off approach to the school. Doctor Strange was once a selfish surgeon who only came into his magic after an accident robbed his hands of their previous skills. In the recently launched DR. STRANGE: SURGEON SUPREME, Stephen has attempted to balance his responsibility to the magical world and the medical profession now that his hands have finally been restored to their former glory.
Doctor Voodoo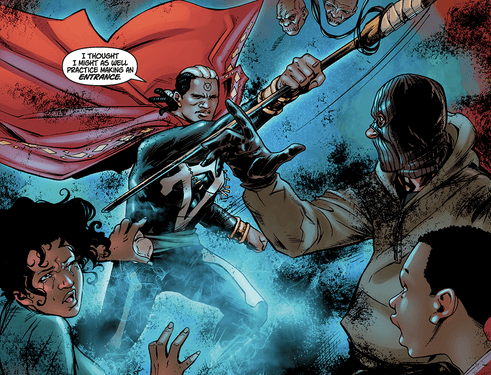 Considering that Doctor Voodoo AKA Jericho Drumm has died more than once, his continued survival is a bit of a miracle. Voodoo was fatally injured in SAVAGE AVENGERS, but Wolverine's blood saved his life and may have made him immortal. In STRANGE ACADEMY, Voodoo is the principal of the Strange Academy and runs the school in Strange's absence. A former Sorceror Supreme, Jericho Drumm has a lot of knowledge to share with the students, and hopefully they can avoid death like their principal!
Zelma Stanton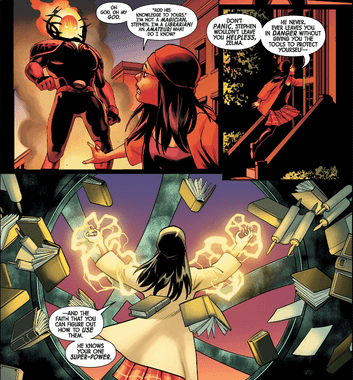 Prior to meeting Stephen Strange, Zelma was an ordinary librarian in New York City. However, she was forced to seek out Strange's help when she was inflicted with Mind Maggots. Once she was cured, Zelma decided to stay with Strange as his new apprentice and his librarian. Although still a relative novice, Zelma is taking a leading role in STRANGE ACADEMY to guide the young magicians to their destinies.
The Ancient One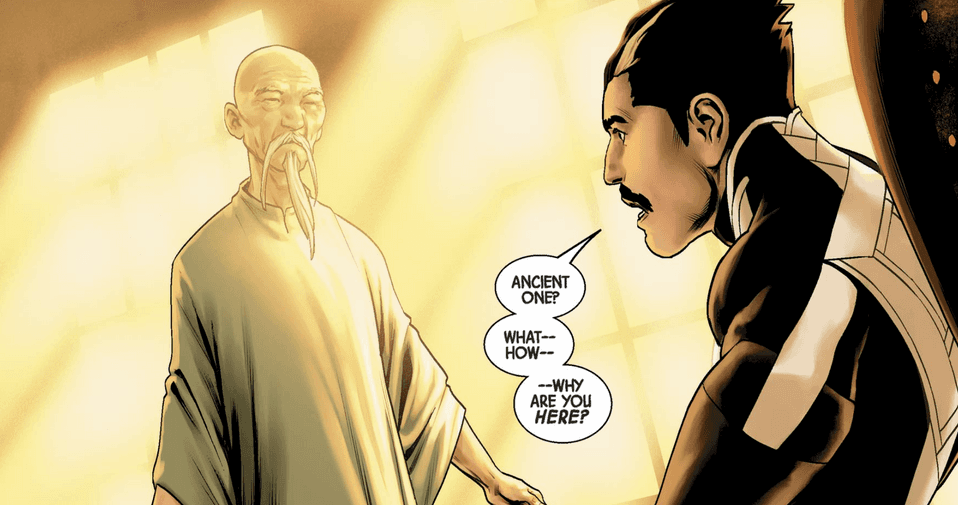 After years of guiding Doctor Strange, the Ancient One became one with the Earth and his successor became the new Sorcerer Supreme. After returning to the flesh and being robbed of his magic, the Ancient One has been re-teaching himself the ways of magic. Now, the Ancient One has returned to pass his learning to a new generation of students.
Mindful One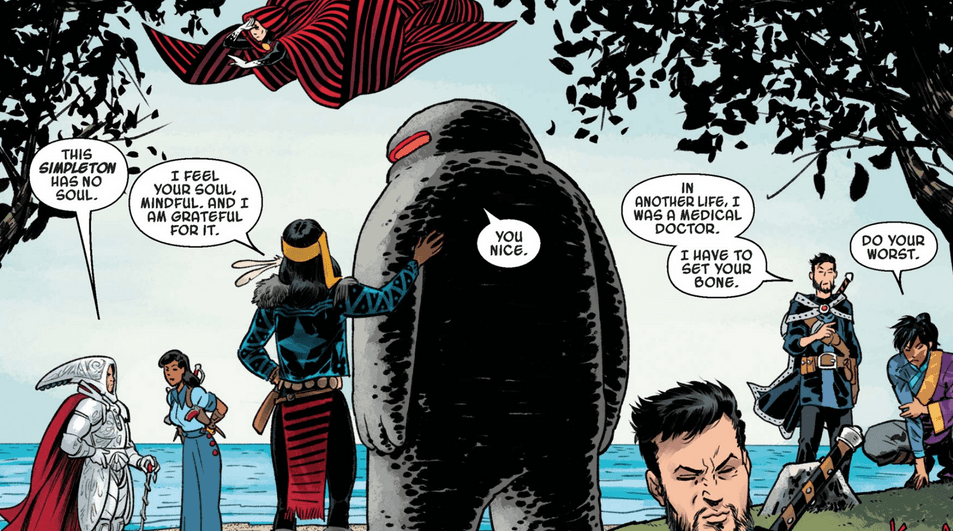 Once, Mindful One was simply one of the Mindless Ones. Fortunately, Sir Isaac Newton saw the potential to transform Mindful One into something more. Mindful One made his debut in DOCTOR STRANGE AND THE SORCERERS SUPREME #1, and Strange took a liking to him. Upon the completion of that adventure, Strange invited Mindful One to stay with him as long as he desired. At Strange Academy, Mindful One is both the Dormitory Resident and the personal chef for the students.
While they may not be part of the full-time faculty, these notorious magic-driven folks will serve as guest lecturers at Strange Academy:
Scarlet Witch
Wanda Maximoff has long been one of Marvel's most powerful witches. During HOUSE OF M, Wanda literally rewrote reality while suffering from a mental breakdown. Fortunately, Wanda has made a full recovery and resumed her role as the Scarlet Witch. As an Avenger, Wanda was perhaps the most well-known witch in the world. That makes her a bit of a celebrity in the magical realm.
Magik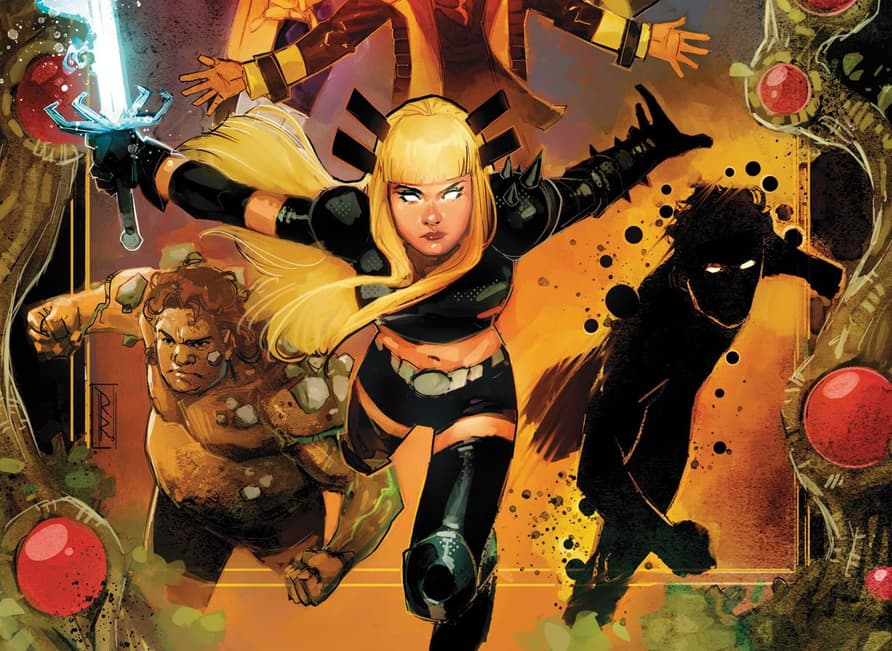 Illyana Rasputin first learned the ways of magic trapped in the hellish Limbo and under the thumb of Belasco. Since then she returned to Earth joining the New Mutants and then the X-Men but her demonic past has stuck with her. She also once trained with Doctor Strange by traveling to the past to learn from Strange in his prime. But this training didn't round off any of her edges, which may make her student's experience quite interesting and dangerous.
Hellstrom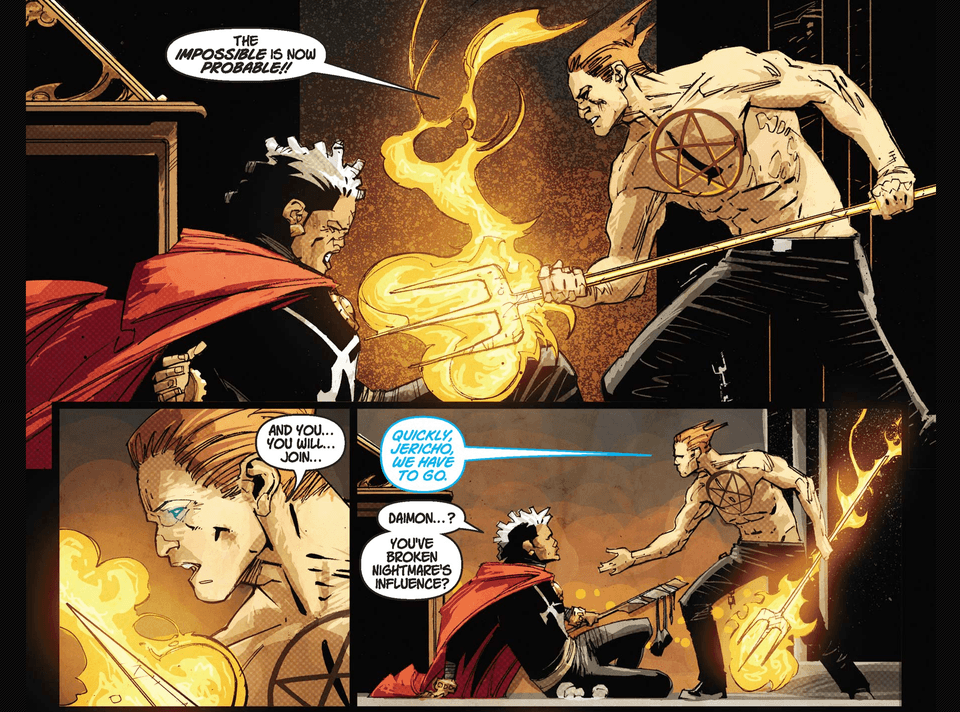 Daimon Hellstrom may be known as the Son of Satan, but his history is a bit more complex than that. Hellstrom's father is a demon, and Daimon has also gone down a dark path at times. But that also makes Hellstrom an ideal mentor for the next generation if he can steer them away from making the same mistakes he did.
Nico Minoru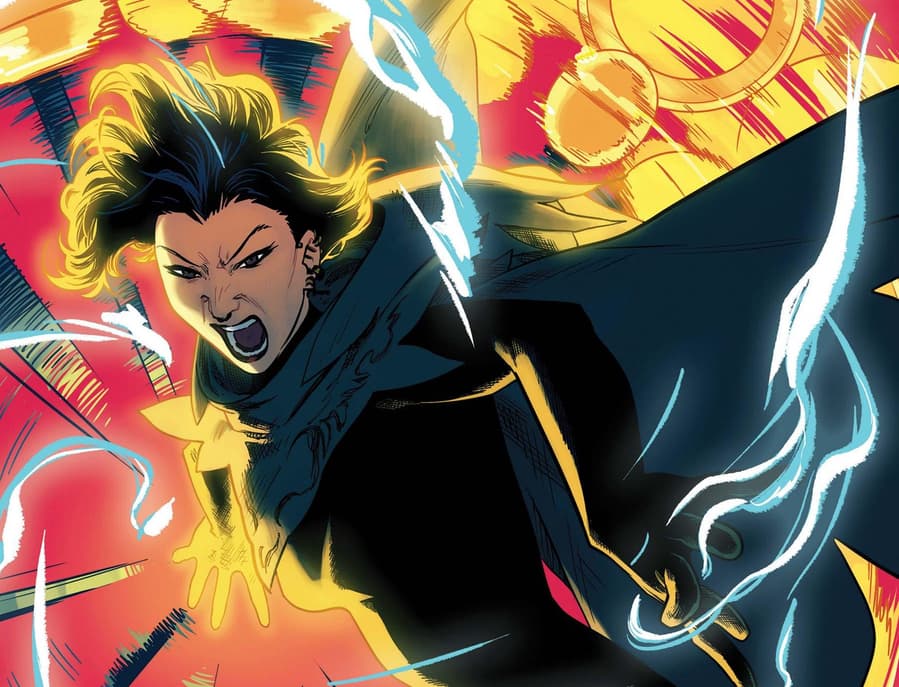 As a member of the Runaways and A-Force, Nico has already established herself as one of the most talented magicians in the Marvel Universe. But with the major changes in her life and magic – she learned of the One and the origins of her power in RUNAWAYS #16 – will she take the risk of using her magic to help these teens that she relates with very much?
Shaman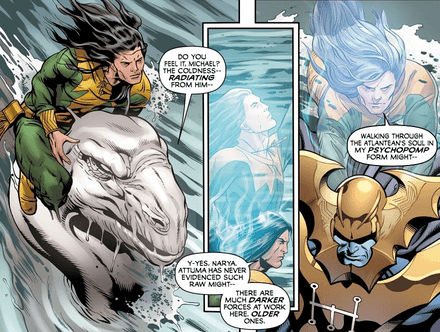 When he was younger, Michael Twoyoungmen didn't believe in magic. However, he eventually came to embrace his gifts as Shaman, a trusted member of Alpha Flight. One of his key assets is a medicine bag that can access a pocket dimension. With that bag, Shaman can call upon almost any magical object that he needs. Shaman's duties with Alpha Flight may make him a part-timer at Strange Academy, but he has valuable knowledge to pass on.
For even more about STRANGE ACADEMY, tune in this Friday, March 6 for this week's episode of This Week in Marvel when writer and artist Skottie Young stops by for a magical conversation!
Don't miss STRANGE ACADEMY #1, on sale now! Get your copy today online or at your local comic shop.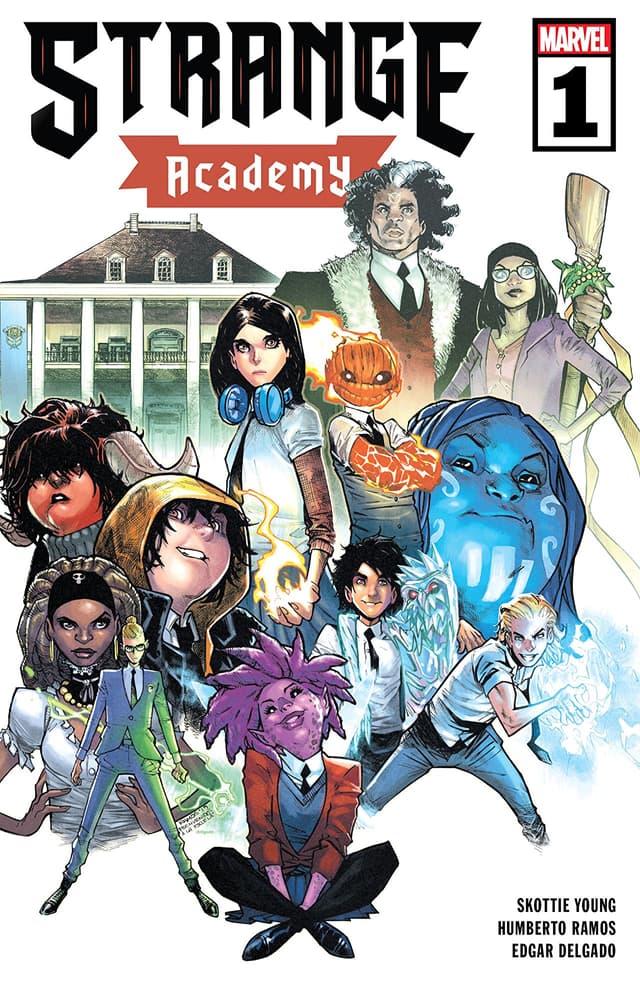 The Hype Box
Can't-miss news and updates from across the Marvel Universe!