Comics
Published October 16, 2019
Mike del Mundo on How His Dad, Anime, and Other Marvel Artists Shaped His Work
Del Mundo cites Whilce Portacio, Humberto Ramos, and Chris Bachalo as huge influences.
Although Mike del Mundo has made a name for himself after unforgettable runs with THOR, ELEKTRA, WEIRDWORLD, and AVENGERS, he's also an award-winning cover artist with a unique style that is very much his own. And yet del Mundo recently told Marvel.com that a number of comic artists informed his own approach to the medium. But if we have any single person to thank for his stint at Marvel, we would have to look back at one particular teacher.
"The earliest I can remember was junior kindergarten," said del Mundo. "My JK teacher actually told my parents I had talent in art after seeing a finger painting I made of flowers. Whether I had talent or not, I have to thank my JK teacher for that one. Because from then on, my parents fostered that part of me and I'm definitely sure that was the first push for myself to go the art route."
According to del Mundo, his father was also one of his primary influences as an artist.
"My dad was a big influence," noted del Mundo. "He was a pretty good artist, and my siblings [and I] would watch him draw our favorite characters like the Teenage Mutant Ninja Turtles and Marvel Super Heroes. One time he drew a huge Lambo on my bedroom wall. I don't think my dad knows this, but that was an important step in my art path. It set a certain level to work towards. I remember endlessly trying to draw that Lambo as good as my dad. I still don't think I've made a better Lambo, but it's a great [display] of the saying 'leading by example.'"
Del Mundo told us that he was sent to a high school that specializes in art. However, it didn't quite work out on his first attempt.
"I fell into the common story of 'getting kicked out of art school,'" admitted del Mundo. "I think at that time, I was more focused on basketball and breakdancing. After high school I smartened up and got a diploma in graphic design. In comic art, I would say [I am] self-trained in terms of not having any background education in comics. But I definitely had a few one-on-one teachers when I was learning, like Adrian Alphona, Valentine De Landro, Logan Lubera, and Craig Yeung."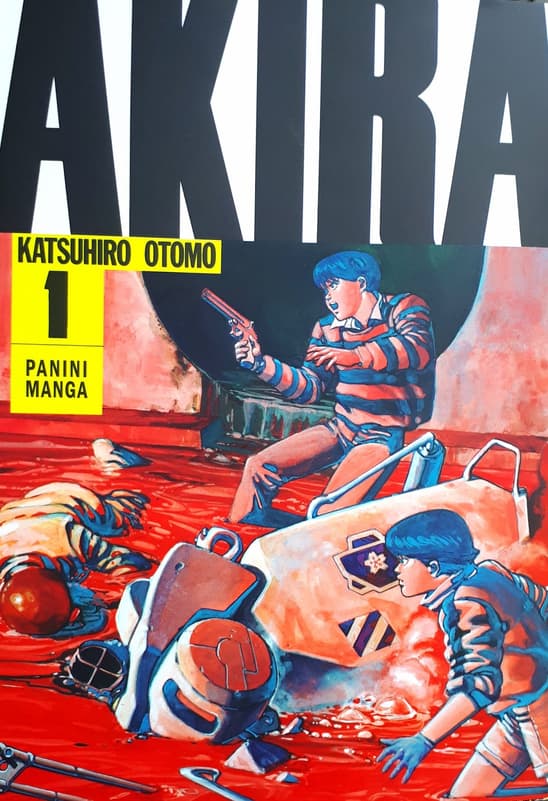 Outside of comics, del Mundo cited "Adventure Time. Akira, FLCL, [and] anything Studio 4C makes" as an ongoing influence. He also pointed towards painters who informed his style.
"Norman Rockwell and J. C. Leyendecker were huge influences in my painting style. James Jean as well was huge. I grew up in the hip-hop community, so a lot of my influences are peers I grew up with. Graffiti artists like Bacon, Kane, and Art Child influence my color theories and the way I break rules within the art. I went to school for graphic design, so I picked up a lot influences there as well. One big [influence] was Herb Lubalin. The way he conceptualizes type was mind boggling. I try to work that thought process into my covers."
"I would say George Lois and his Esquire run was huge as well," continued del Mundo. "I remember seeing Lois' Esquire covers and I was like, 'That's what I'm gonna do with my comic covers.' I was mainly inspired by the thought process within his covers, how to tell a story using clever imagery with the least amount of wording or literal imagery. Last, but not least, I eat anything Koji Morimoto cooks up."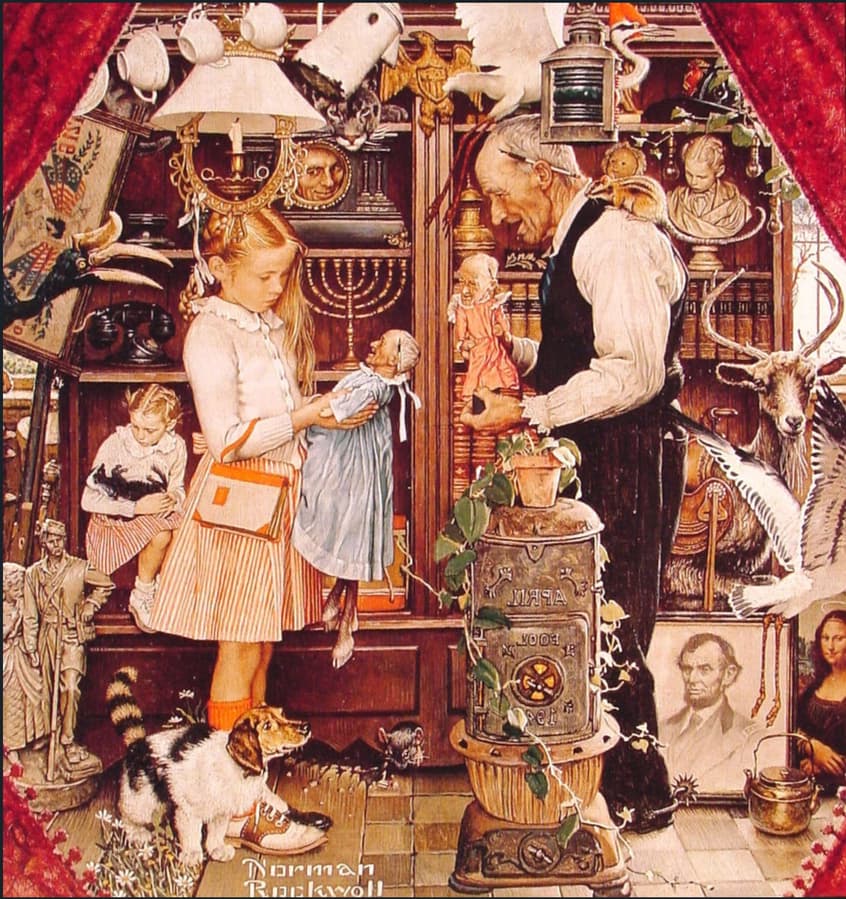 Within the comic book realm, del Mundo has a special appreciation for the work of Whilce Portacio. Back in the '90s, Portacio had stellar runs on X-FACTOR and UNCANNY X-MEN. 
"The most important artist was Whilce Portacio," recalled del Mundo. "I remember reading his X-FACTOR run and being so inspired, I would literally copy his drawings, maybe even traced, just to figure out his technique. The energy and emotion he put into his characters were huge. But what really did it was his being Filipino. It just gave me that excitement that someone like me was doing it and doing it big. I have to mention Jim Lee, Marc Silvestri and Rob Liefeld as well. All of those guys shaped my childhood."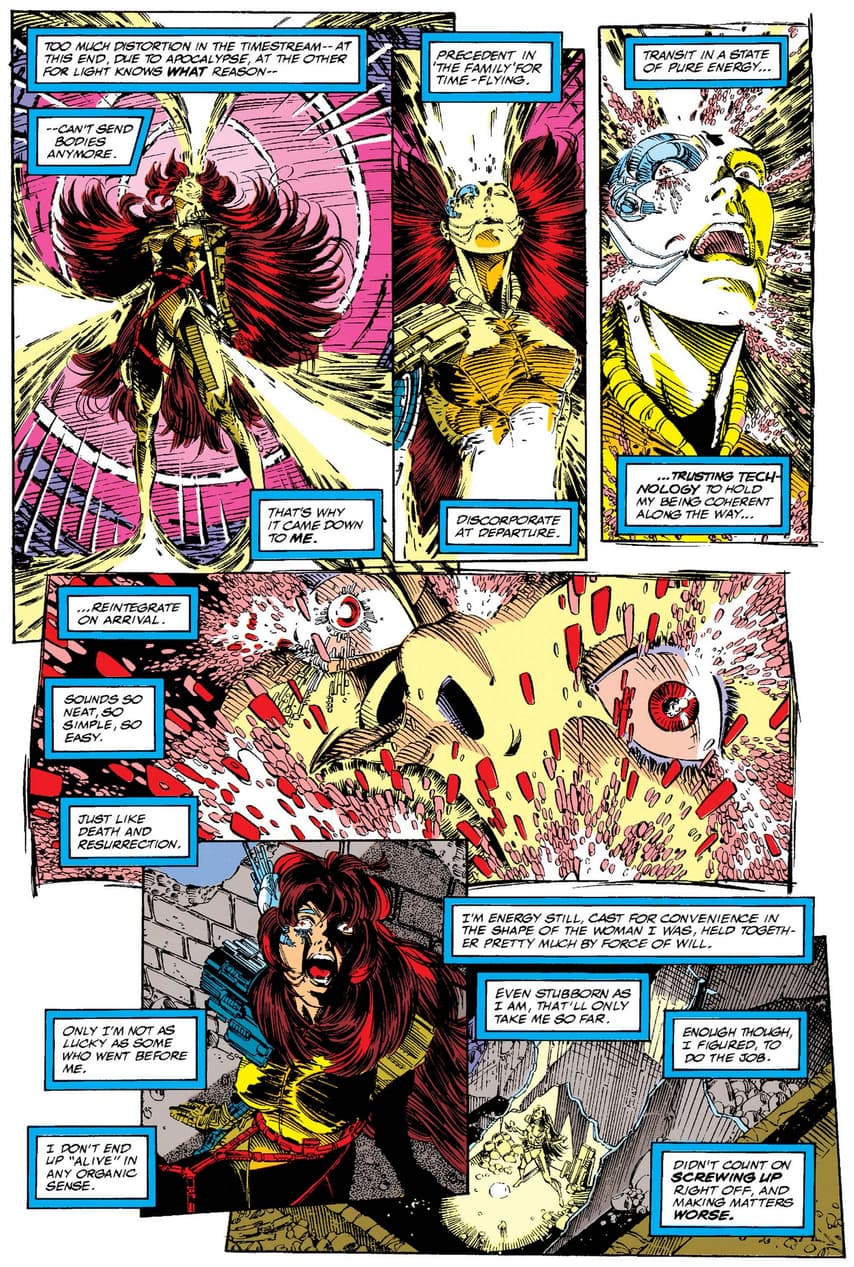 Currently, del Mundo finds a lot to enjoy in Humberto Ramos' work. Ramos also played a large role in shaping del Mundo's approach to comics.
"I remember seeing how Humberto Ramos would tell stories and I think to this day, 'I'll use his technique.' I loved seeing his transition from clean lines to a rough textured ball point pen technique in flashbacks. I can recollect SPECTACULAR SPIDER-MAN #9 where it dipped back to a story of Doc Ock as a child. Humberto used this ball point pen technique to separate the flashback from the present day. Also the way he would draw his facial expressions; he had a wide range of ways he drew eyes based on how the story went. It inspired me to break the mold and do what you need to do to cater to the narrative to tell it the best way possible, even if it's going beyond what is expected. That's what I saw in Humberto's work. The way I switch styles from simple to detailed to line art and painted art is heavily influenced by him."
"Chris Bachalo is also a huge influence," added del Mundo. "If you look close enough, a lot of the ways I pose my characters and shot choices are very Bachalo. I also love his style. There is always something new he adds to it, it never gets old. Joshua Middleton inspired me as well. I think the way he told stories is embedded in me. Adrian Alphona is always gonna be a big inspiration, from his storytelling to his angles, and the little Easter eggs he puts within his books."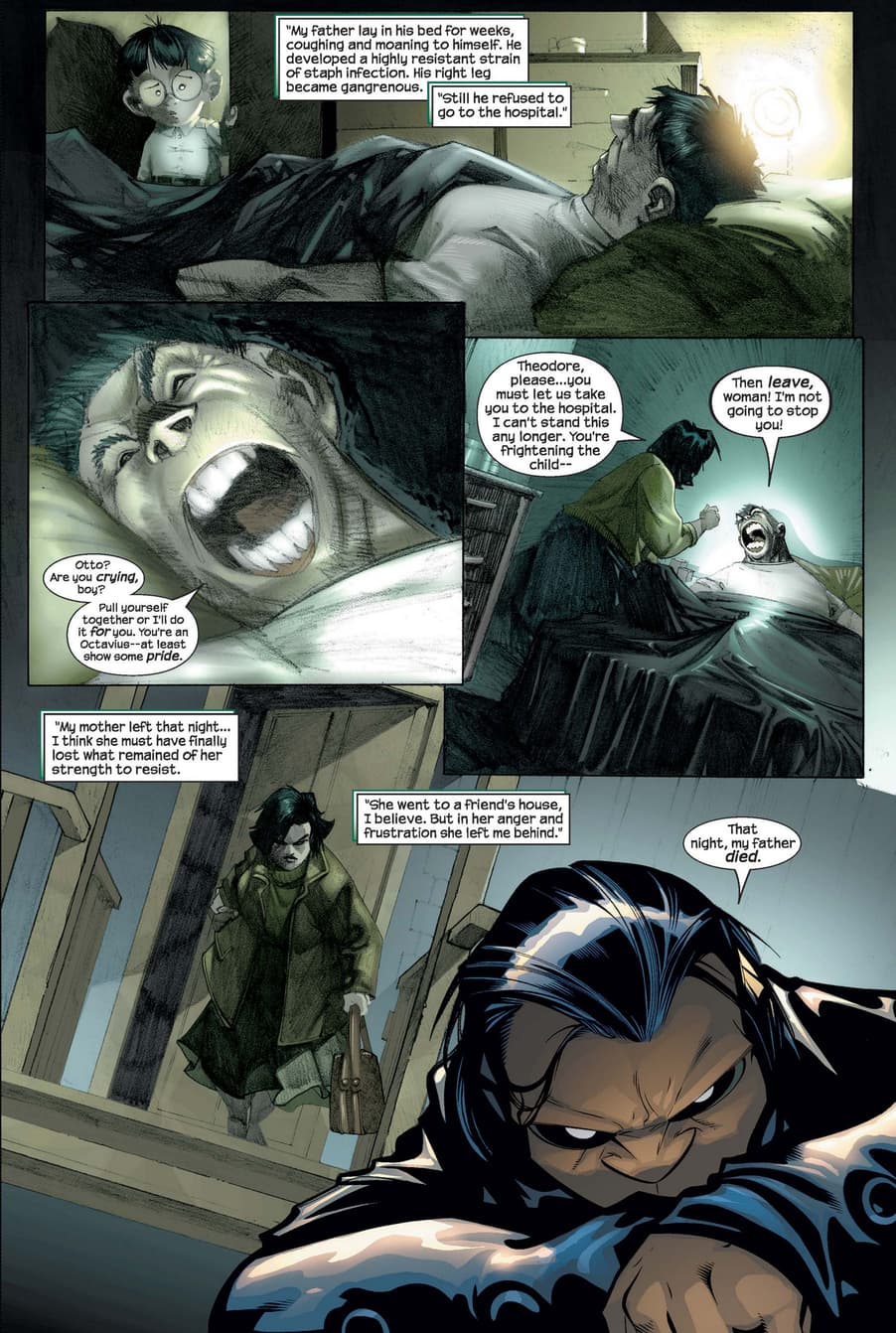 Del Mundo has had a few opportunities to meet his comic book heroes. And he also cites that blessing as a way to further his education in the medium.
"Every time I see Humberto, I'm picking his brain on his process," said del Mundo. "I recently met Whilce, and he has a boatload of knowledge and little interesting tidbits. Sanford Greene [and I] are always picking each other's brains as well."
For del Mundo's THOR run, he pointed to his contemporary artist on the book, Russell Dauterman.
"I did a lot of research on the past THOR runs with Dauterman and with that research came inspiration," said del Mundo. "Aside from how great his art is, I really loved his panel layouts. He showed me how creative you can make your panels, how far you can push them."
Del Mundo's comic book career may be entering its second decade, but we can't wait to see how far he can push the medium with his art.
Find out more about Marvel's Young Guns – The Next Generation of Elite Artists!
The Hype Box
Can't-miss news and updates from across the Marvel Universe!