Comics
Published October 18, 2018
Modern Marvel Monster-pieces
You love Halloween. You love Monsters. Marvel's here to give you more of what you love.
The Marvel Monsters exist eternally, but some of you might think they only live in the dusty past. Not so! While the House of Ideas championed comic book horror stars decades ago, they've not been idle at producing modern Monster-pieces to chill and thrill you… especially in October.
To drive a stake into the heart of the matter, we've dug up a body of work we think you'll just die for, Halloween reading recommendations for a screamingly spooky Halloween.
LEGION OF MONSTERS (2007)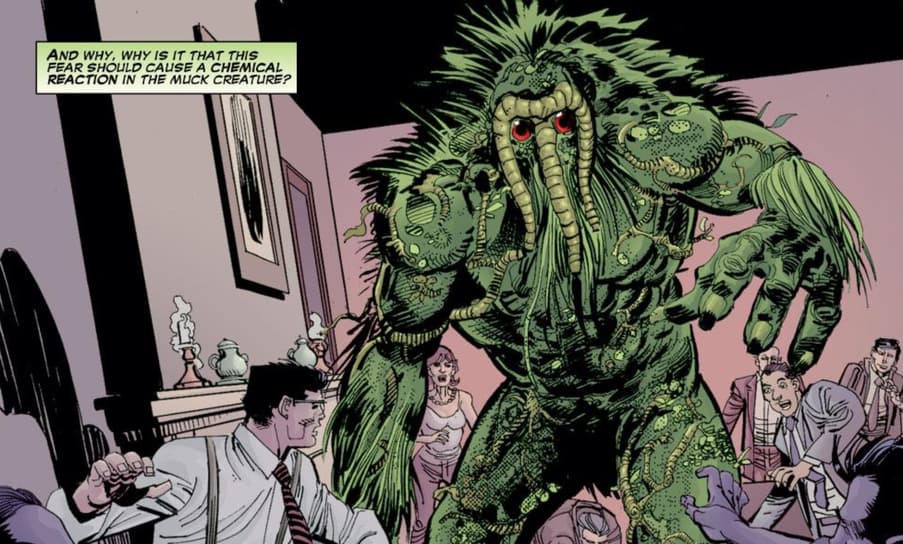 Not only did this frightening four-issue limited series feature lead stories with Morbius the Living Vampire, Werewolf by Night, Satana, and Man-Thing, but also delivered bonus short tales of Dracula and his daughter Lilith, the Living Mummy, and Simon Garth the Zombie. Check it out not just for modern takes on these classic characters, but one of the finest groupings of big-name creators, too.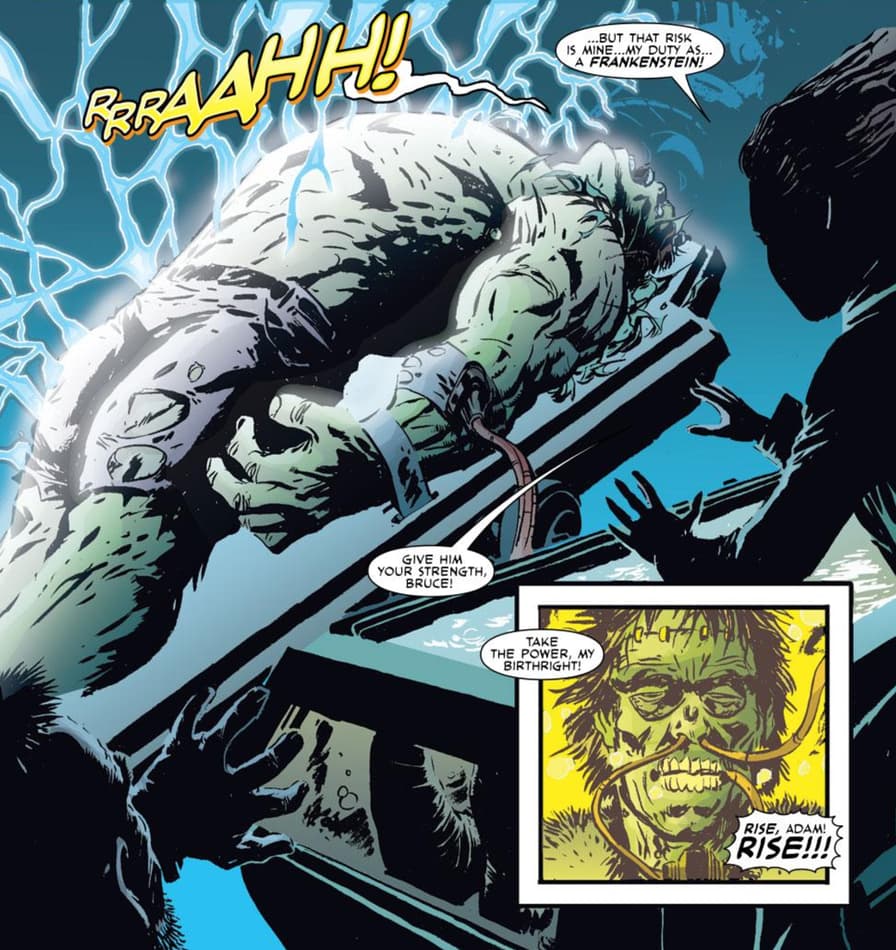 Ol' Jadejaw's one of the greatest monster-heroes ever, of course, but this book's stories paired him with some real creepy cut-ups. You'll love to see Hulk versus the Monster of Frankenstein, Hulk scrapping with Werewolf by Night, Hulk matching wits with Dracula, and, believe it or not, Hulk as the subject of a scary bedtime tale from father Goom to his son Googam. Must be seen to be believed.
DEAD OF NIGHT FEATURING (2008-2009)
This Max series of three limited series offered up cutting-edge, mature readers looks at the mucky Man-Thing, Devil-Slayer, and Werewolf by Night. Definitely not for the squeamish among True Believers, but must-reads for macabre mayhem like only Marvel can manage.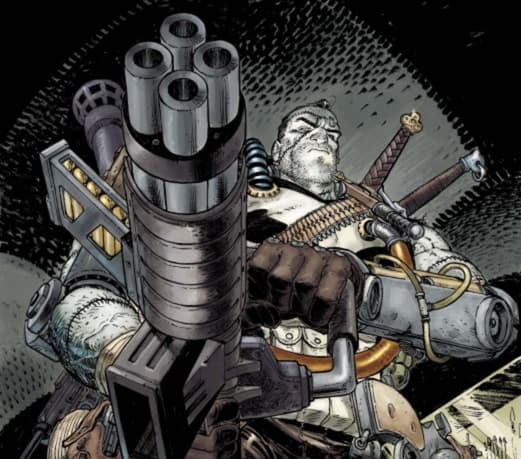 Let us explain: The Punisher went toe-to-toe with Wolverine's son Daken during Norman Osborn's Dark Reign and got himself all cut up… to pieces. The Monsters found said pieces, stitched them back together, and asked Franken-Castle to help defend their Monster Metropolis from outside attacks. Another incredibly strange tale that must be devoured to be enjoyed, dig?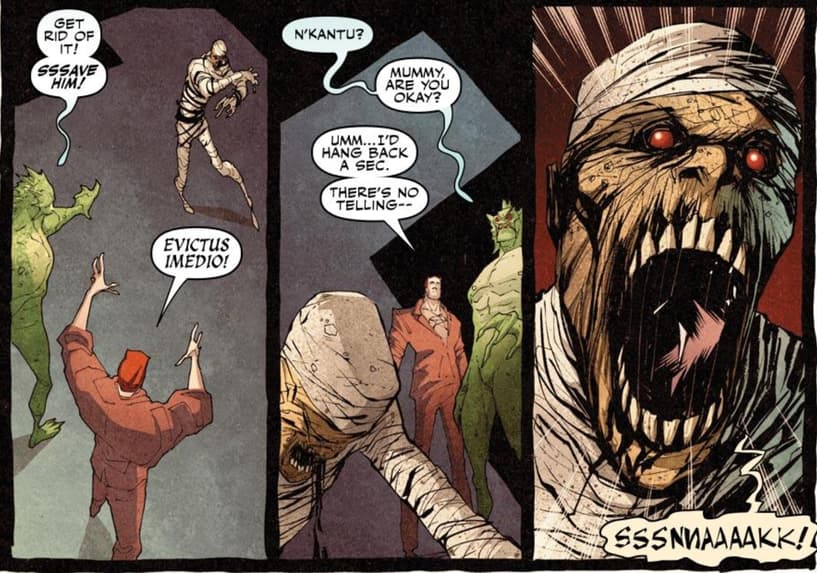 Professional monster hunter fought alongside such luminaries as Morbius, Werewolf by Night, Man-Thing, the Living Mummy, and the Manphibian when the Monster Special Forces and serial killer endangered Monster Metropolis in this all-too-short series. Oh, and that little devil Daimon Hellstorm showed up, too.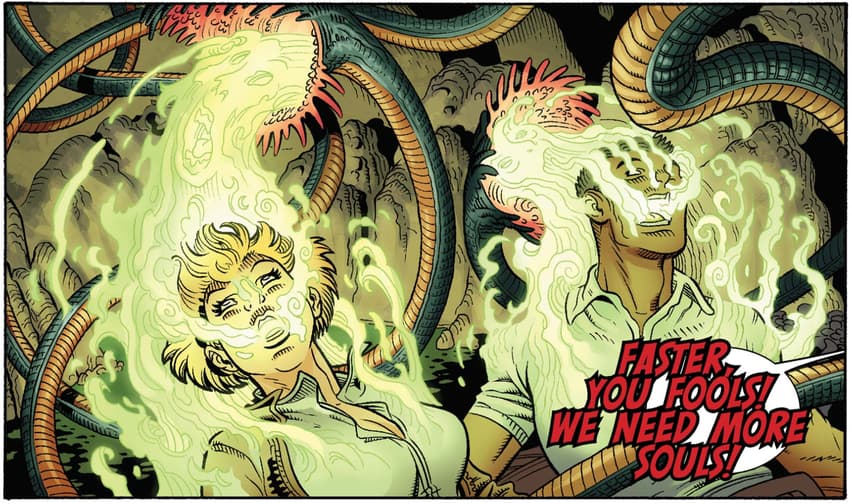 Combing mutant Super Heroes with Monsters must be a good thing, right? Glad you asked because this particular storyline proved that in spades when Frankenstein's Murder Circus wheeled into town and made the merry mutants magically delicious as well as mind-controlled. If that doesn't seem enough for you, Blade the Vampire Slayer's in it, to boot. Woohoo!
When you just can't get enough Dracula in your veins, this could be the book to cozy up to in your coffin. Drac and a pack of vampire lackeys holed up on the moon for an attack on Earth—no, we're not making this up—and rained blood down upon English champions like Spitfire, Pete Wisdom, the Black Knight, and of course, Captain Britain. Don't wait to sink your teeth into this one.
Did we save the best for last? You decide! This one's all about the Lord of Vampires hiring the Merc with a Mouth to seek out the succubus Queen Shiklah who just wants to invade Monster Metropolis and… well, you'll just have to read it for yourself. Suffice to say, nothing and nobody stayed the same after this story. How could they?
The Hype Box
Can't-miss news and updates from across the Marvel Universe!