Comics
Published January 21, 2022
Moon Knight Must-Reads
Get up to speed on the Fist of Khonshu in some of Moon Knight's best stories!
Have you tried Marvel Unlimited yet? It's your all-access pass to over 29,000 Marvel comics. Download our supercharged app on the App Store or Google Play today! 
It's a full phase for Moon Knight! Marc Spector's alter ego is having a banner year in comics, with an ongoing series by writer Jed MacKay and artist Alessandro Cappuccio, an upcoming anthology series, MOON KNIGHT: BLACK, WHITE, & BLOOD, and of course, the upcoming live action series, Marvel Studios' Moon Knight, premiering on Disney+ March 30. 
If you're a new fan of Moon Knight or a veteran reader who wants to revisit some classic and modern tales, Marvel Unlimited is your resource to dive into the hero's must-read adventures. These are the stories and series that will tell you everything you need to know about Marc Spector, Moon Knight, and his various identities. 
This two-parter is often overlooked, but it provided the backbone of Moon Knight's mythology. In this adventure, readers were introduced to Moon Knight's two alternate personas: millionaire Steven Grant and taxi driver Jake Lockley. This was also the first appearance of Marlene Alraune, the love of Marc Spector's life and his frequent partner. And if you're looking for trivia answers, "Conquer-Lord" is the name of Marc's first costumed villain in this charming throwback story.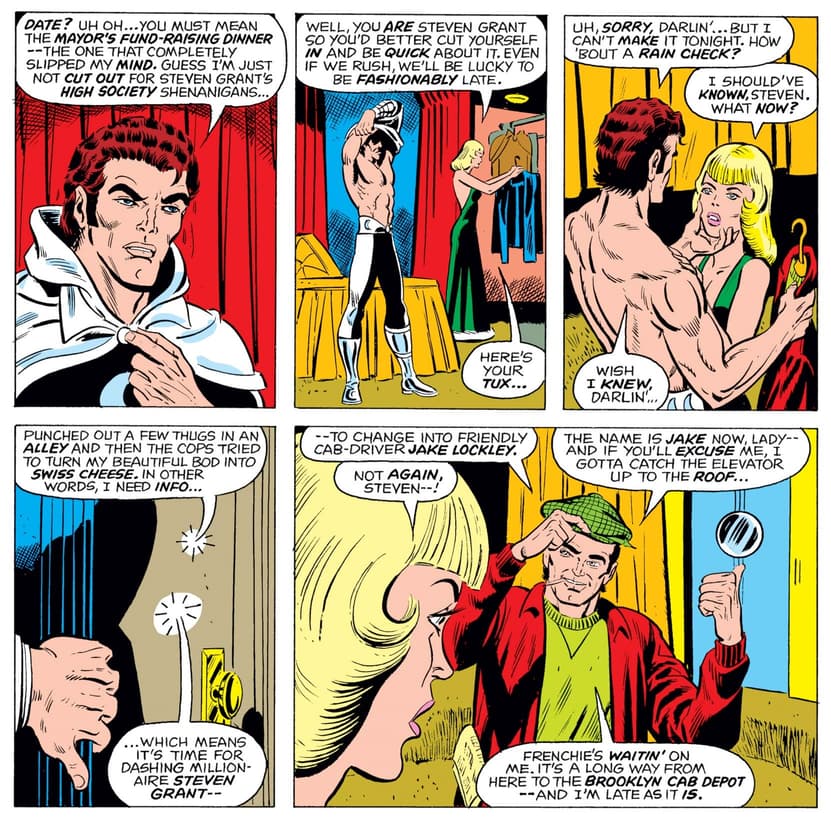 Moon Knight's first solo series is the definitive run of his early adventures, including a very succinct origin story in MOON KNIGHT (1980) #1 by writer Doug Moench and artist Bill Sienkiewicz. For the first time, readers learned how Marc Spector met Marlene and the price he paid to save her life. Marc's rebirth as Moon Knight was also ambiguous, because Egyptian moon god Khonshu's influence was felt rather than seen. This series played up Marc's various identities and the struggles he had keeping everything straight in his own mind.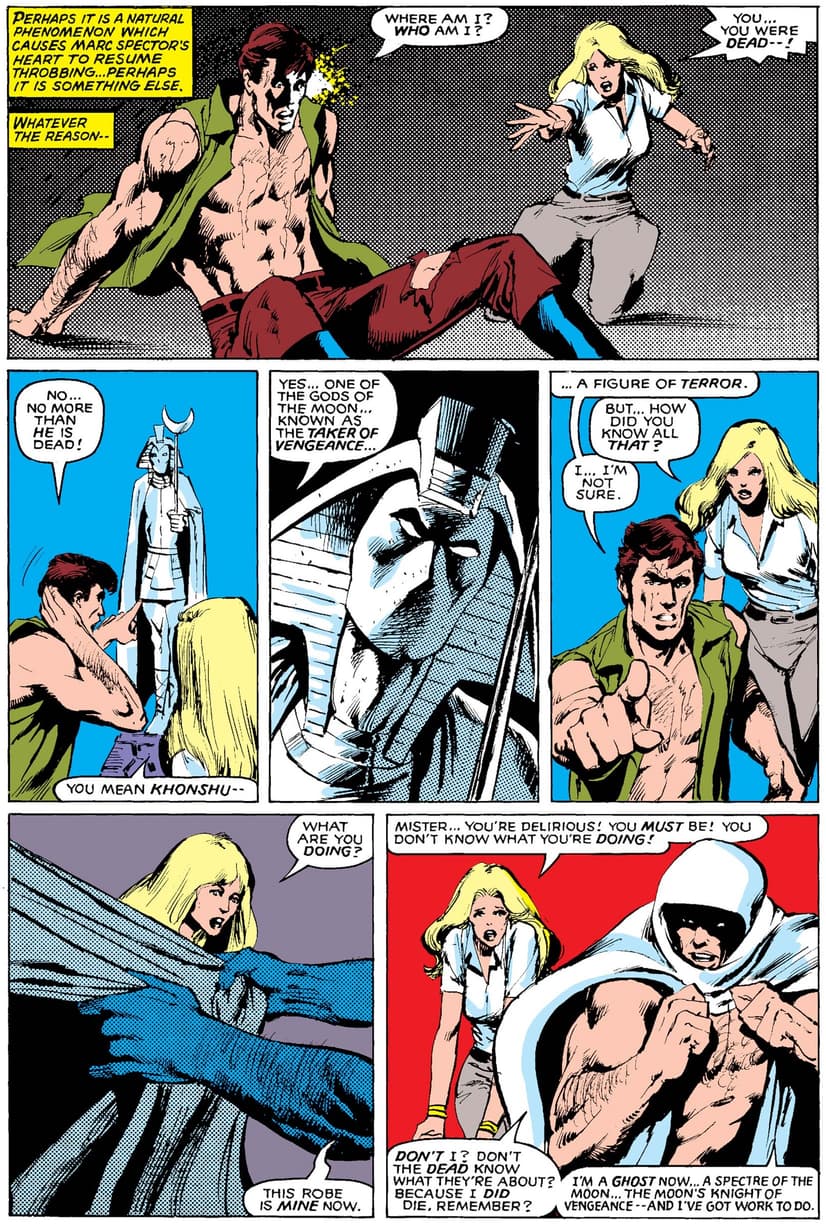 After a long time out of the spotlight (following a stint as a West Coast Avenger), Moon Knight returned in a new series that found Marc Spector physically and mentally broken by his time as a vigilante. This comic revisited many of the classic elements of Moon Knight and his supporting cast, while also revealing that Khonshu himself was responsible for Marc's fall from grace. And only Khonshu could give Marc the means to reclaim everything that he had lost.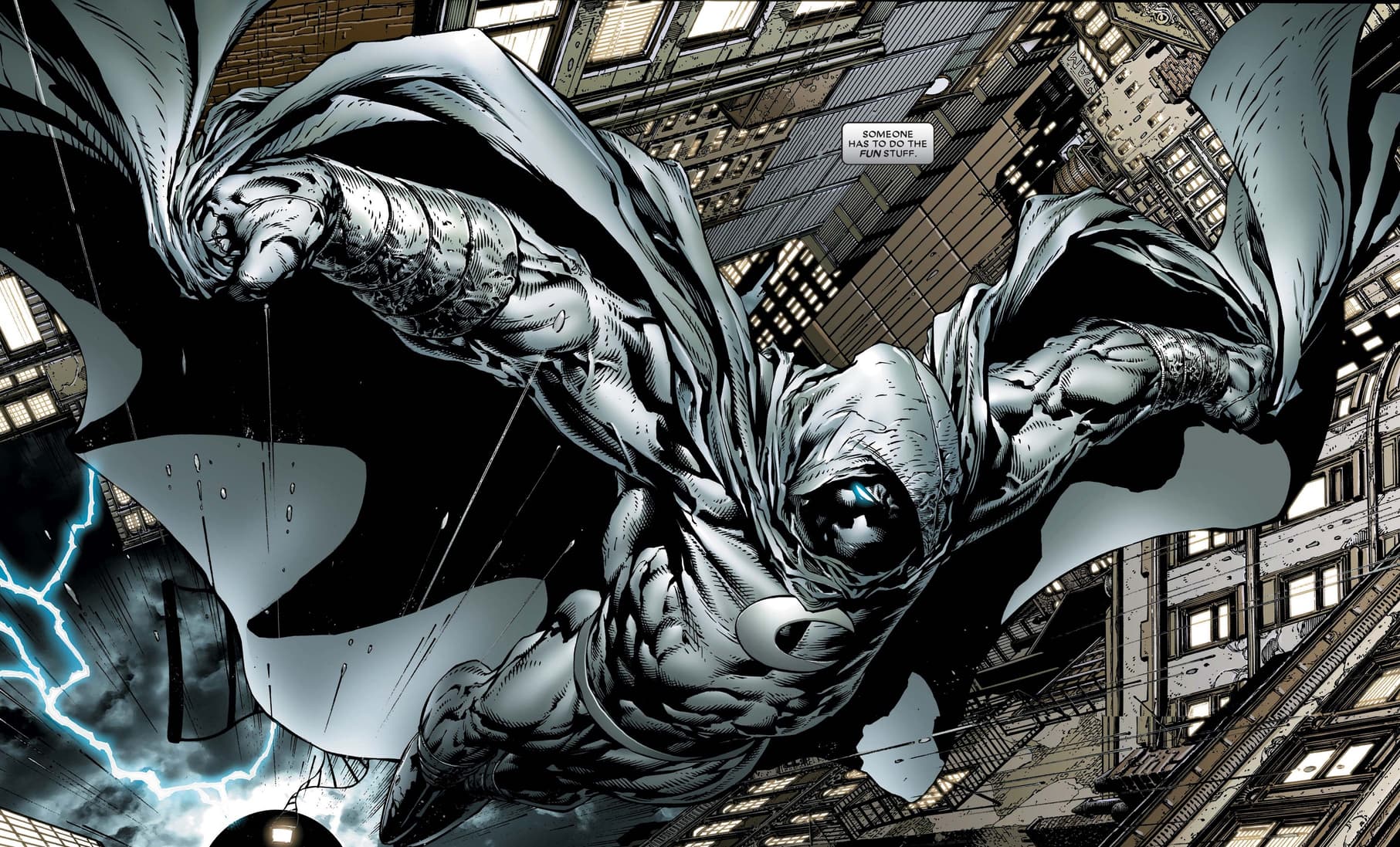 Eight years later, another definitive Moon Knight run established a fourth persona for Marc Spector: Mr. Knight. While Moon Knight favored a traditional costume, Mister Knight wore a more stylish outfit and he had a more refined personality. And yet Mister Knight could be even more intimidating than Moon Knight on occasion. Khonshu has a heavy presence in this series, especially in the second half of the story when an unexpected villain steals the mantle and abilities of Moon Knight right out from under Marc's nose.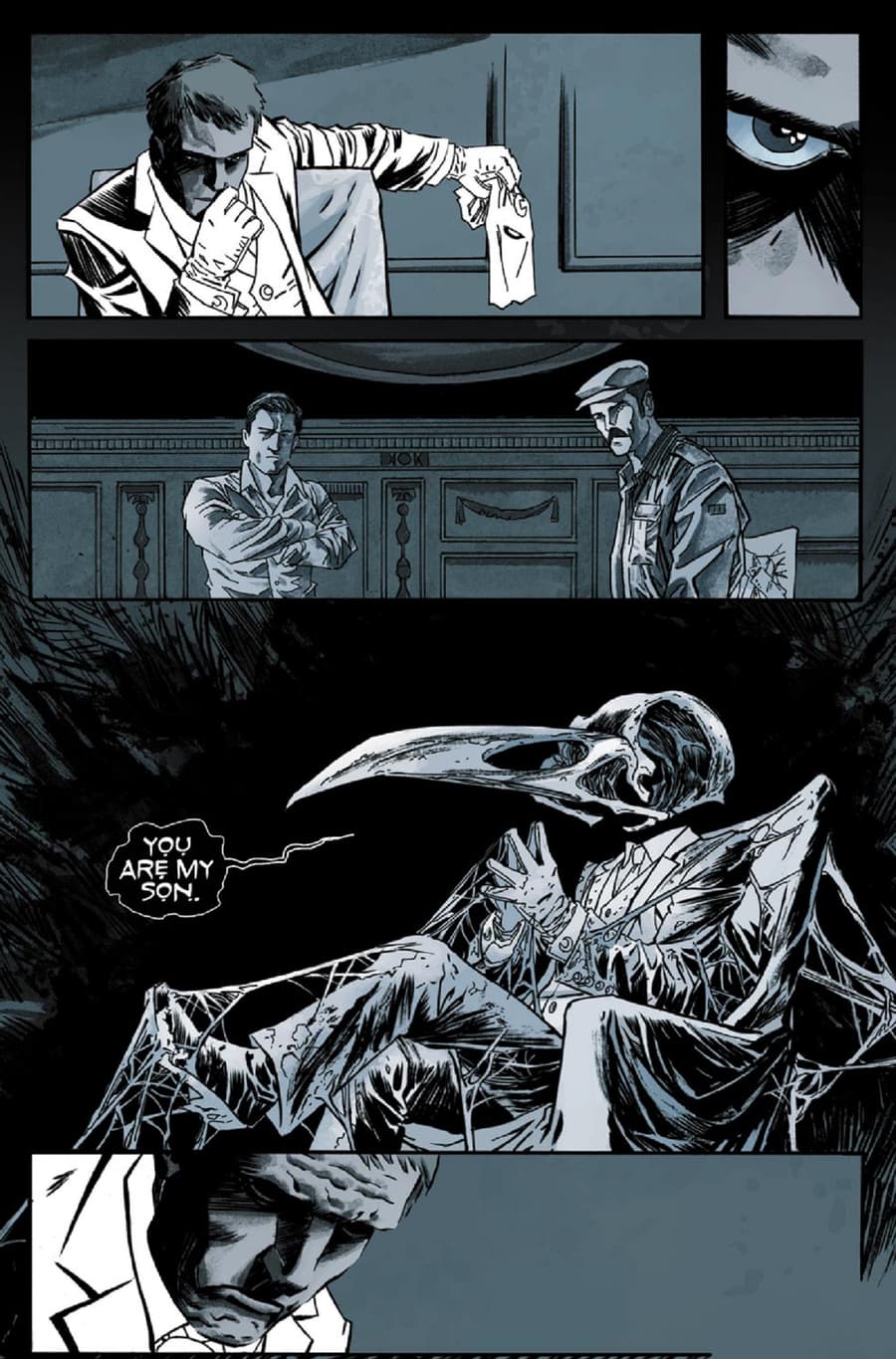 What if Moon Knight's adventures never actually happened? That's the scenario that Marc is forced to face in the first storyline of MOON KNIGHT (2016) from creators Jeff Lemire and Greg Smallwood. Someone went through a lot of trouble to convince Marc that his life and his multiple identities were nothing but a lie constructed by his own mind. Readers may know the truth, but Spector has to overcome great obstacles from within (and without) to determine what's real and what isn't.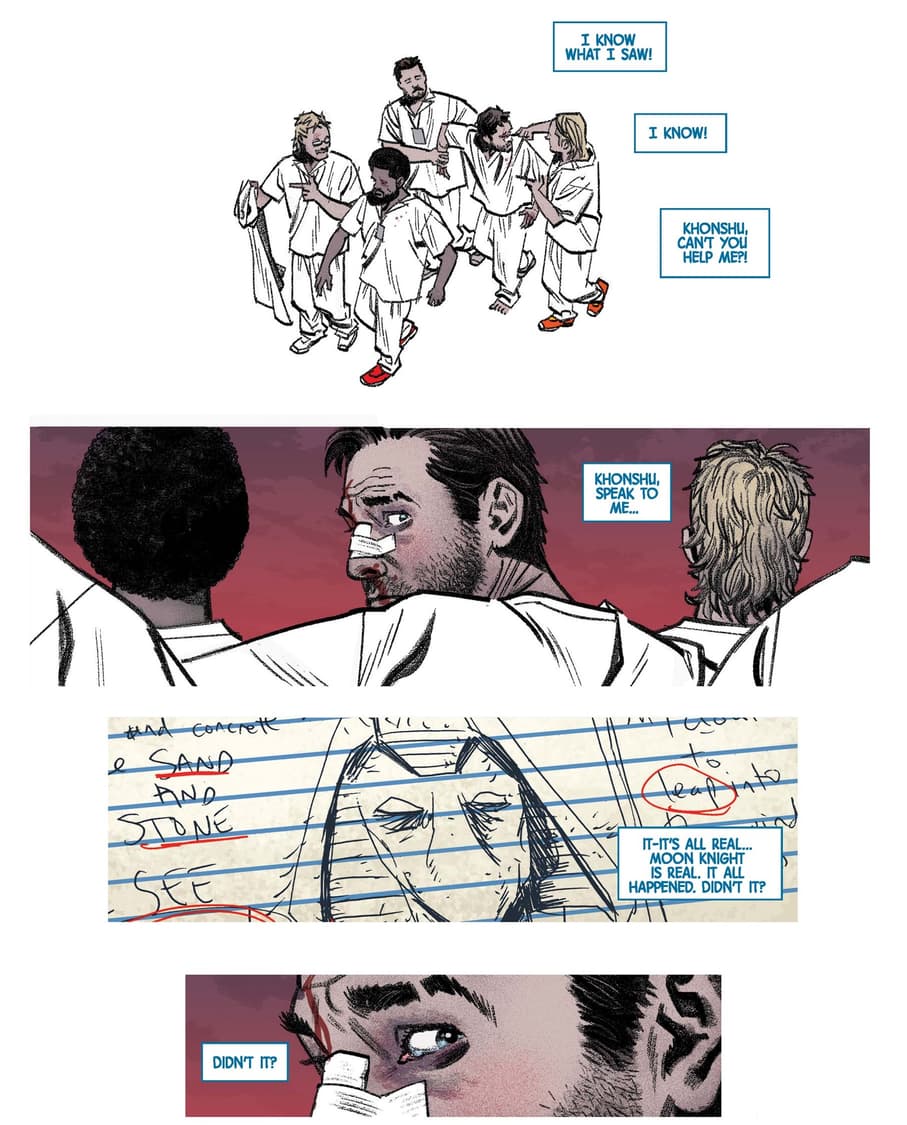 The first three issues of the current MOON KNIGHT series are on Marvel Unlimited, and they offer a taste of Marc's current status quo. After breaking away from Khonshu, Marc's Mr. Knight persona has dedicated himself to "protecting those who travel at night," even the unfortunate souls who have been transformed against their will into vampires. All are welcome at Mr. Knight's Midnight Mission, but Moon Knight still roams the streets and confronts anyone who would dare attack those under his protection.
[RELATED: Moon Knight Gets a New Mission]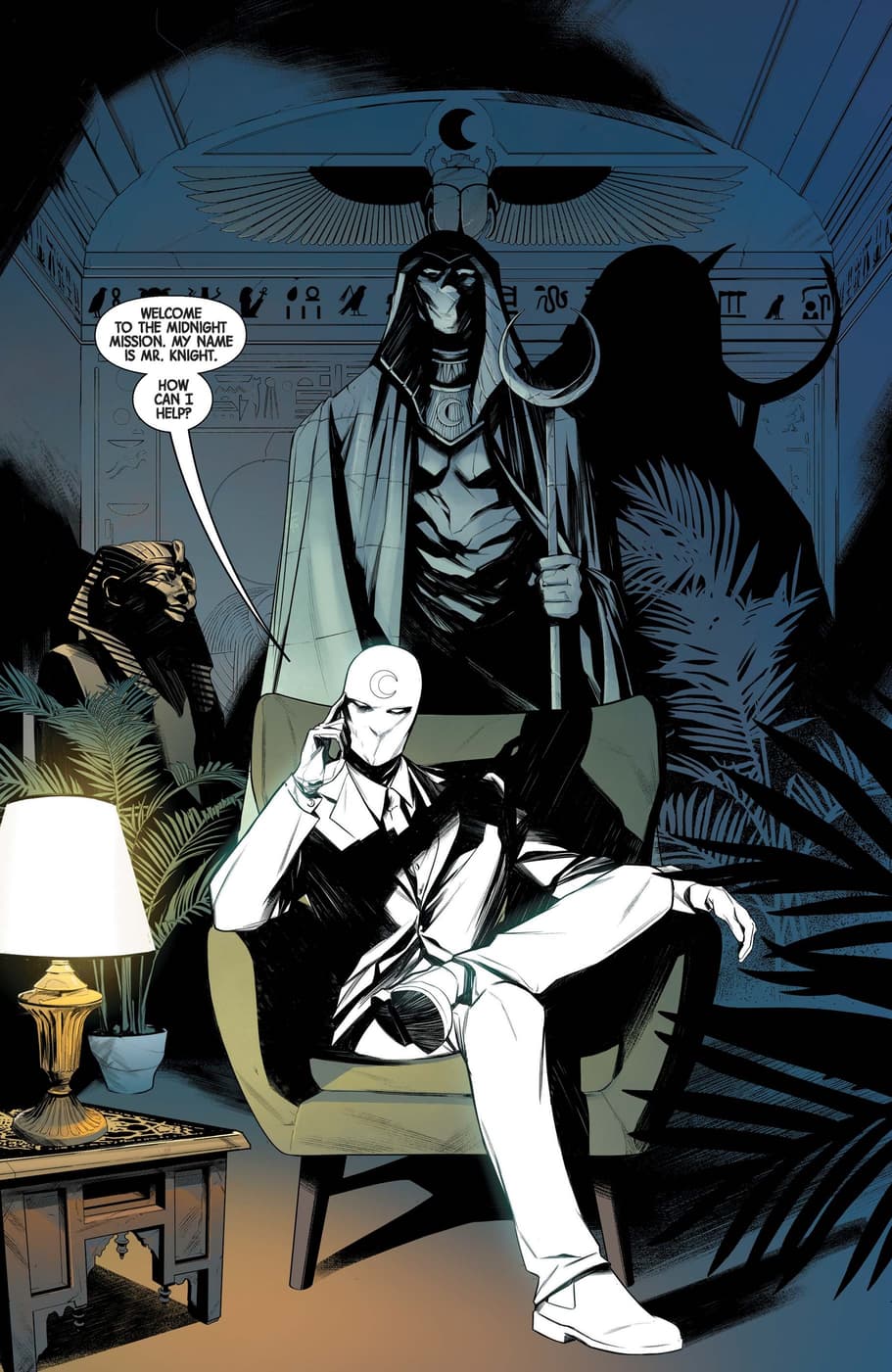 The Hype Box
Can't-miss news and updates from across the Marvel Universe!