Comics
Published January 6, 2020
New in Marvel Unlimited: Join the Bounty Hunters' Guild with Beilert Valance of 'Target Vader'
A new Star Wars series hits the digital comics mega-library this week, along with a slew of exciting arrivals!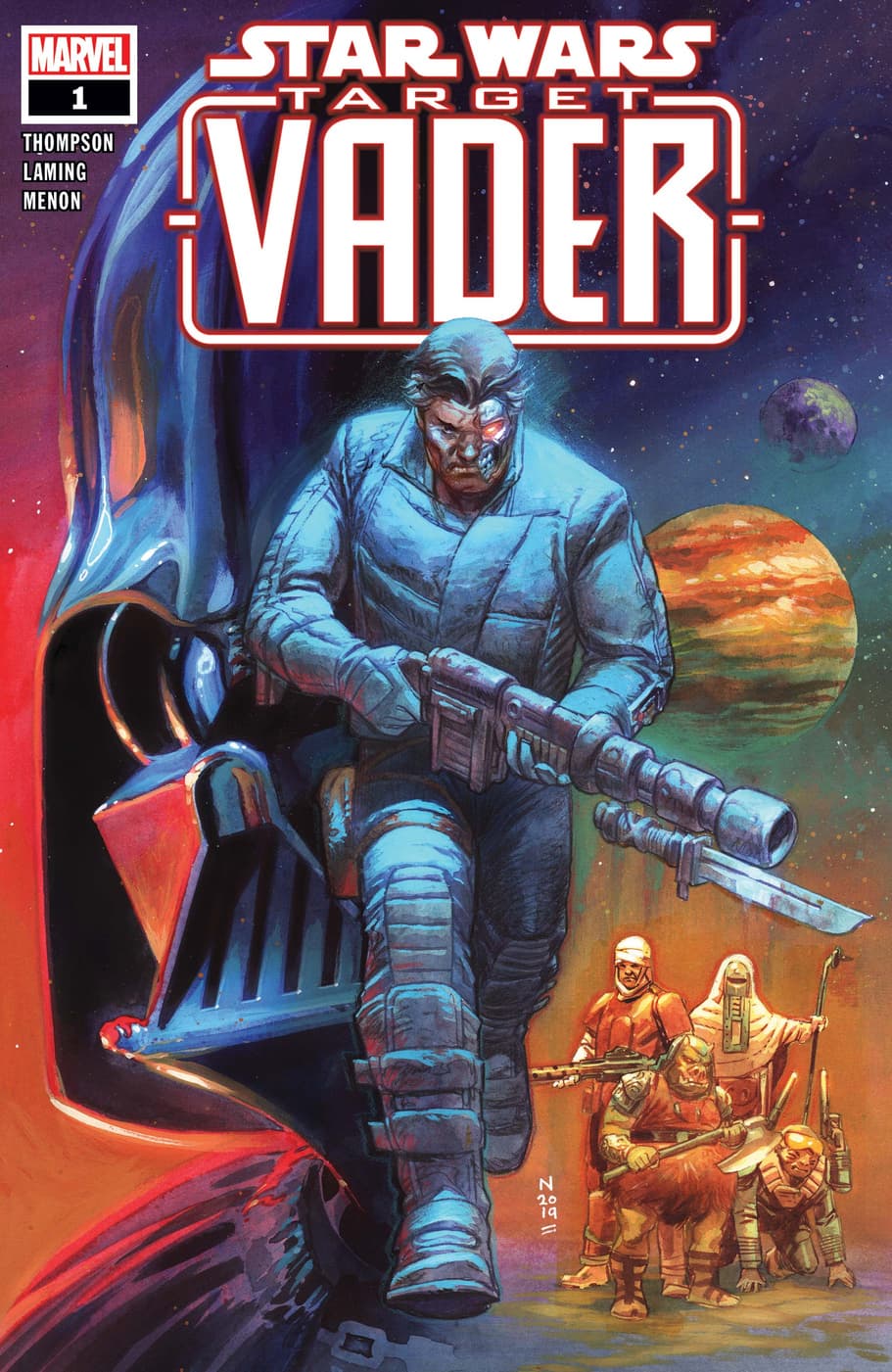 Sure, at series start he's drowning his misery in BG-RT's Tavern swill, but that's only because Beilert's a world-weary veteran, let down and rejected by the same Imperial machine that claimed so much of his flesh. But that's all about to change.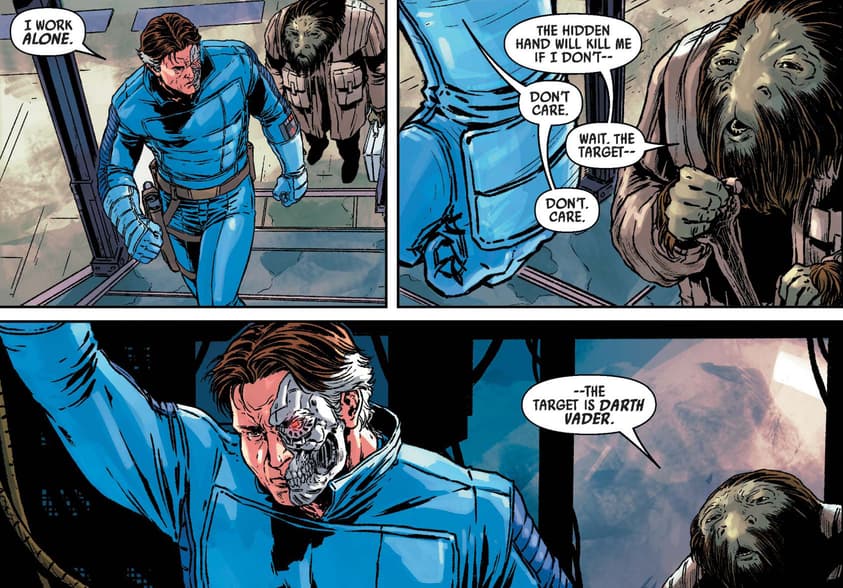 Gwi, an enigmatic Tarsunt, offers Valance a bounty that can't be stolen, let alone uttered in public. The Hidden Hand, a crime syndicate with zero qualms about taking life, has recruited Valance into their fold. No guarantees the cyborg commando will be a team player though. After all, he's a touch surly…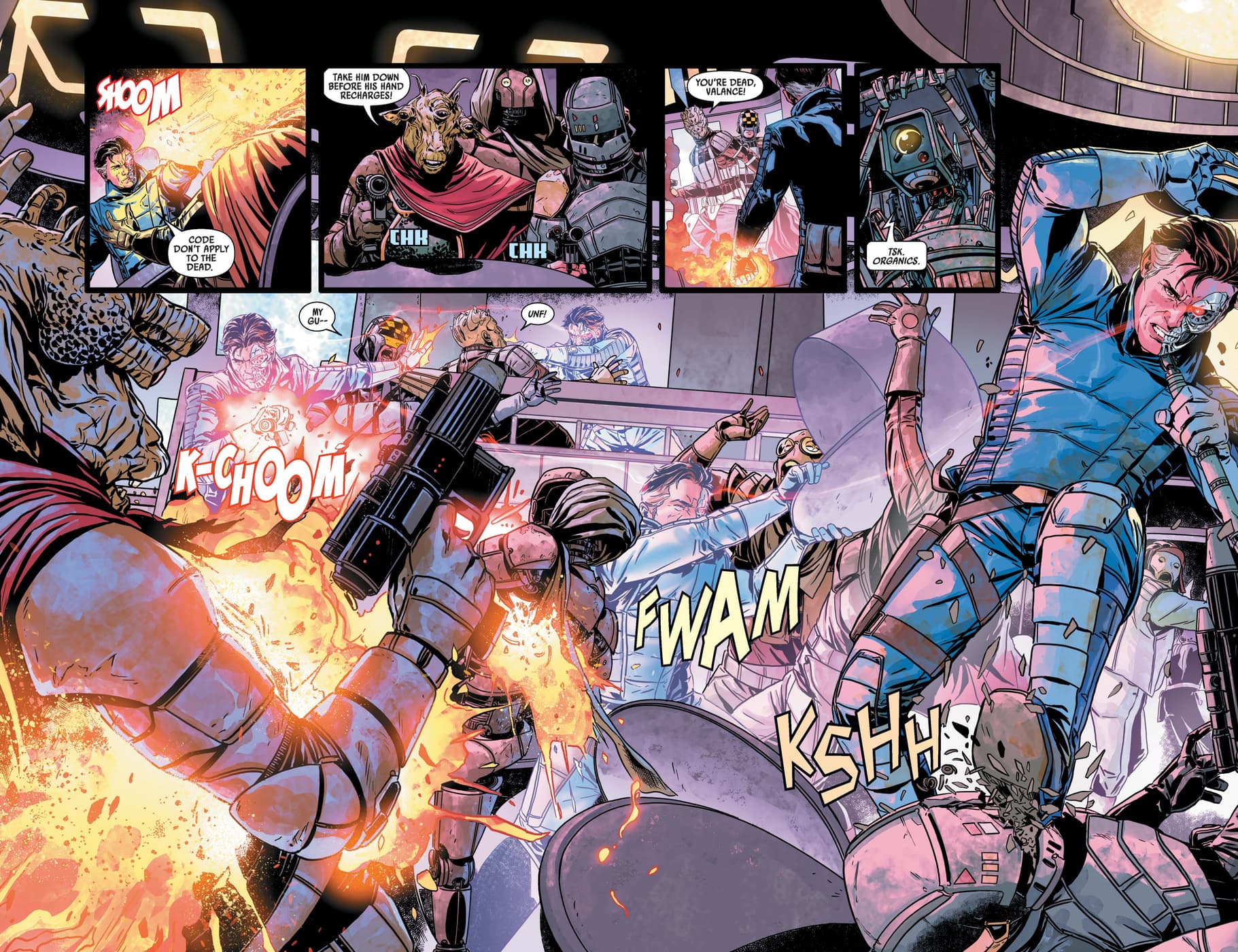 Another Star Wars entry as fast-paced as warp drive? STAR WARS: AGE OF RESISTANCE – FINN #1, a one-shot tale starring rebel hero Finn… when he was still FN-2187, Stormtrooper of the First Order. Get a glimpse at Finn's earliest days under Captain Phasma's command, a period of time in which he was issued a janitor's mop before a blaster. He may still be learning the ropes here, but Finn still showcases that signature blaze of bravery…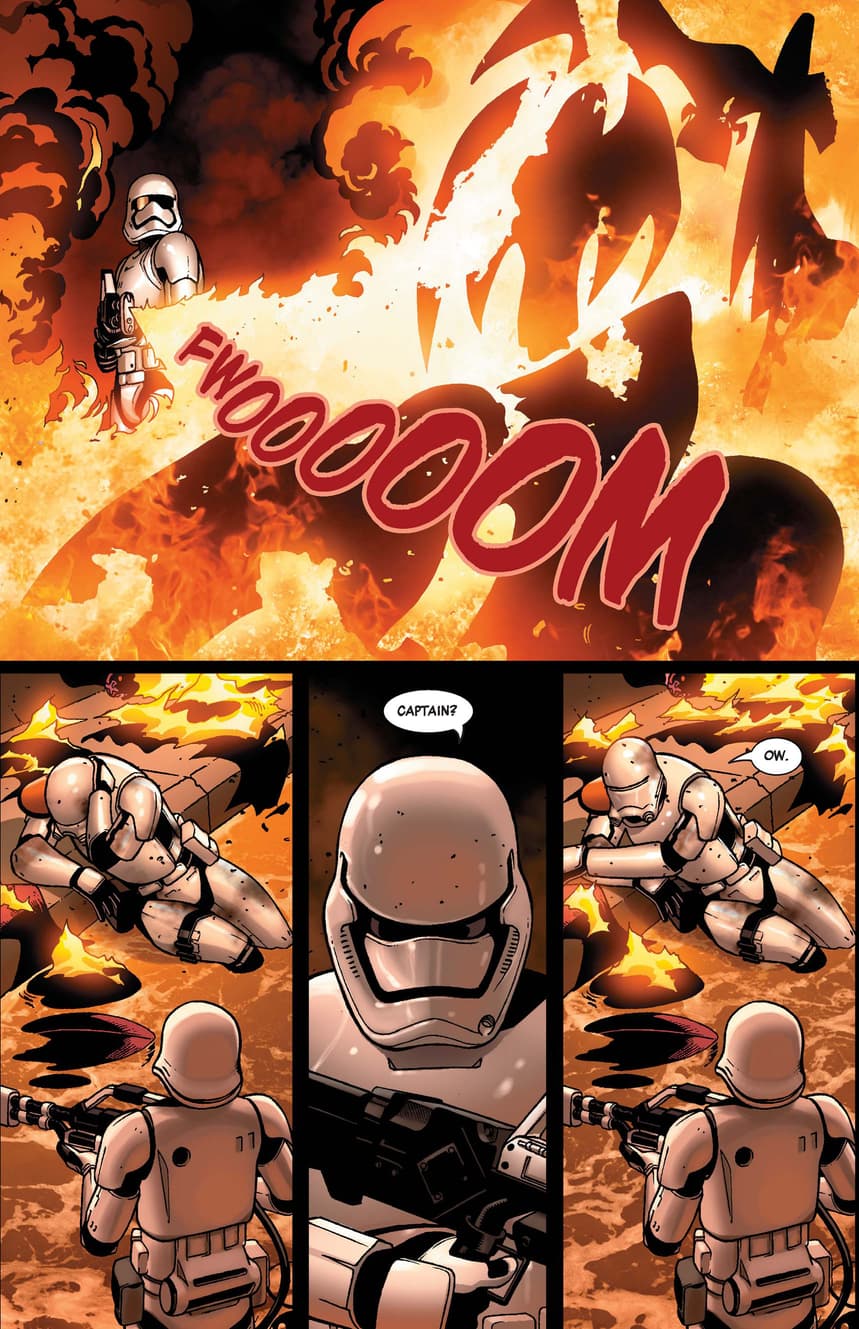 We also have a major debut blowing our way this week—AERO (2019) #1! That gusty cold front you're feeling? That's Aero, Shanghai's wind-riding Super Hero and commander of all elements of air. You've seen Lei Ling in the pages of 'War of the Realms: New Agents of Atlas', but now she's soaring into a solo storm. And we do mean that literally.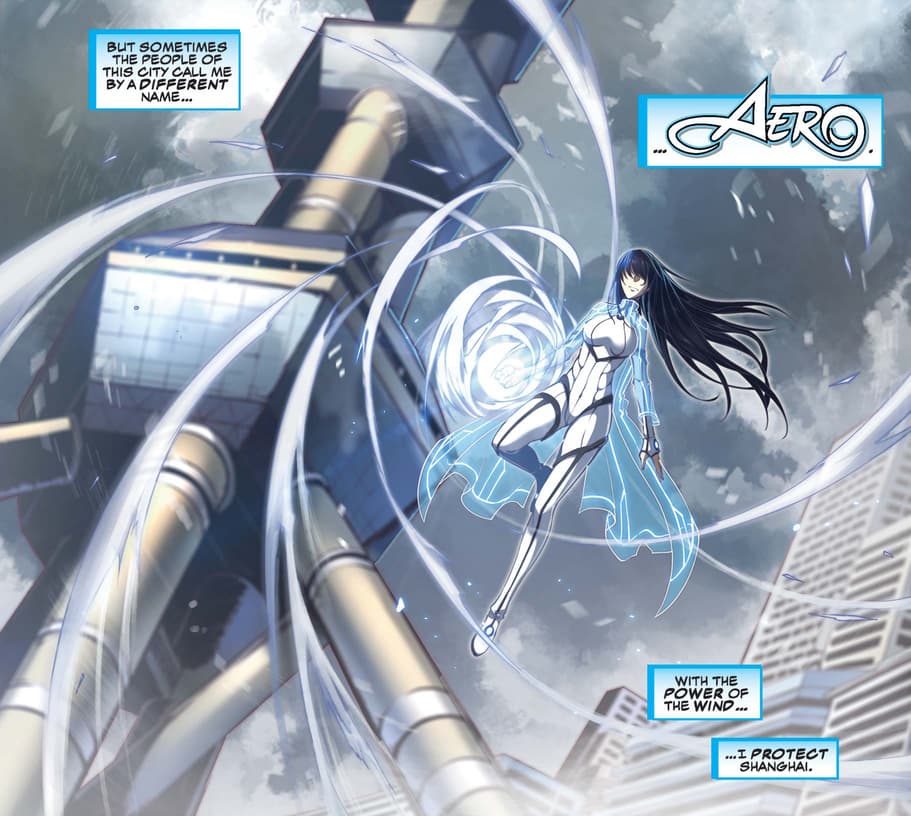 In her "down time", Lei's a brilliant architect, responsible for several mainstay structures in Shanghai's skyline. So, her stakes for protecting the city, and the buildings she's designed? They're high. She's not having it when strange forces turn her skyscrapers into monstrous stone golems. At all.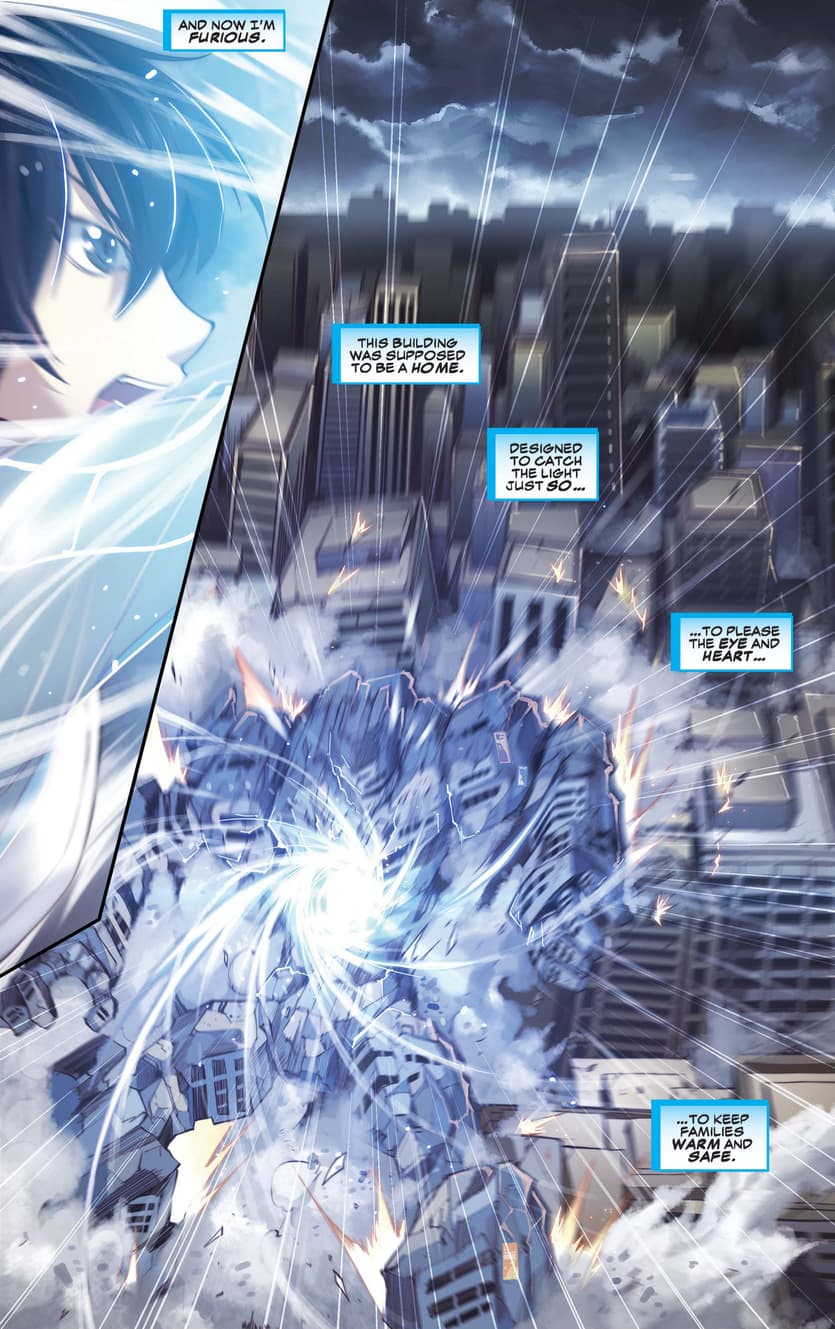 MU favorite series IMMORTAL HULK (2018) gains another issue this week too. Remember that super disgusting reveal at the end of #19?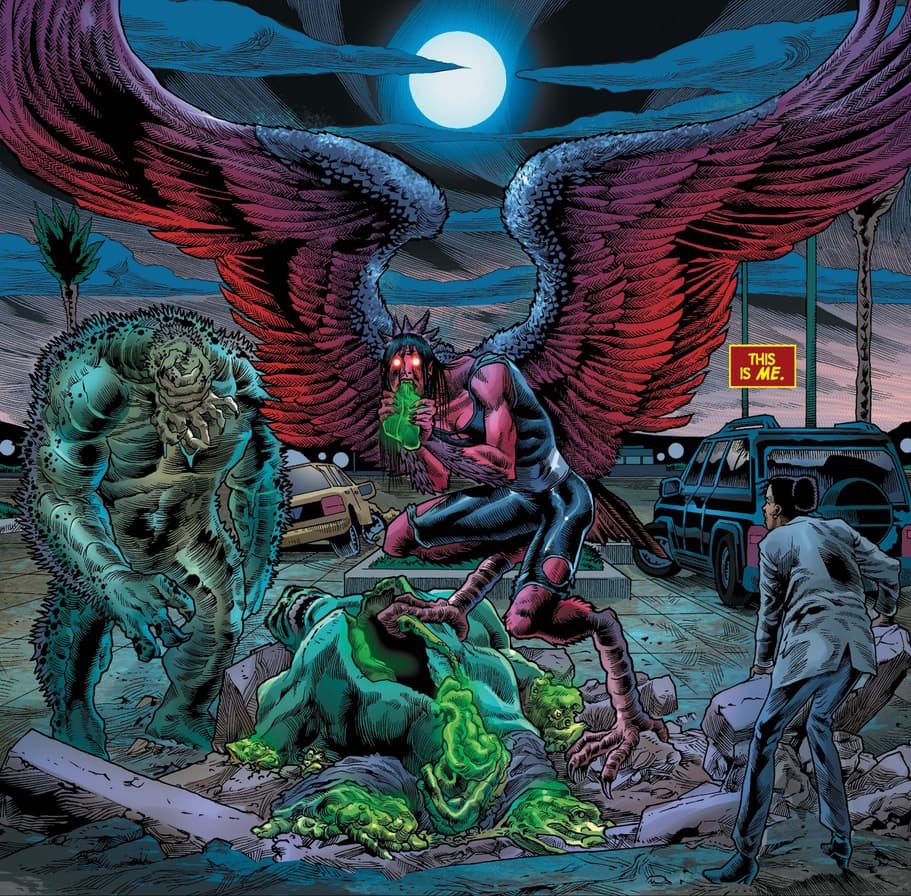 Well, #20 has hit the library, and things kick off not exactly where we've left them… after having his heart torn and devoured from his oozing, desiccated corpse, the Hulk is jolted back to life, but only after Bruce Banner takes a trip through Hell. There, he's forced into unpleasant conversation with his "dad"… AKA Gamma Satan himself.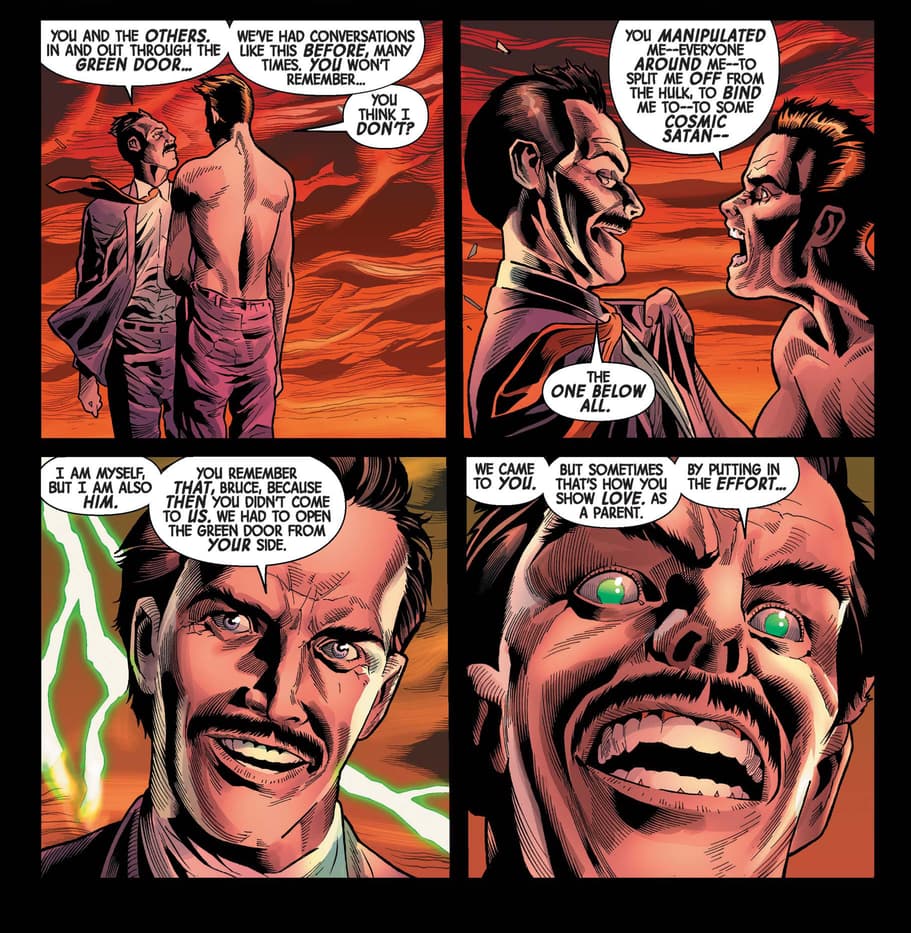 On the surface world, Betty Ross, AKA Harpy, has really ticked off the "Big Guy" persona with her take on cardiac care. Still in Reno, Nevada, we're treated to more action from the parking lot battle of the century—an irradiated showdown between "Savage Hulk", Harpy and "Subject B", AKA whatever acid-leaking monstrosity Shadow Base has turned Rick Jones' into…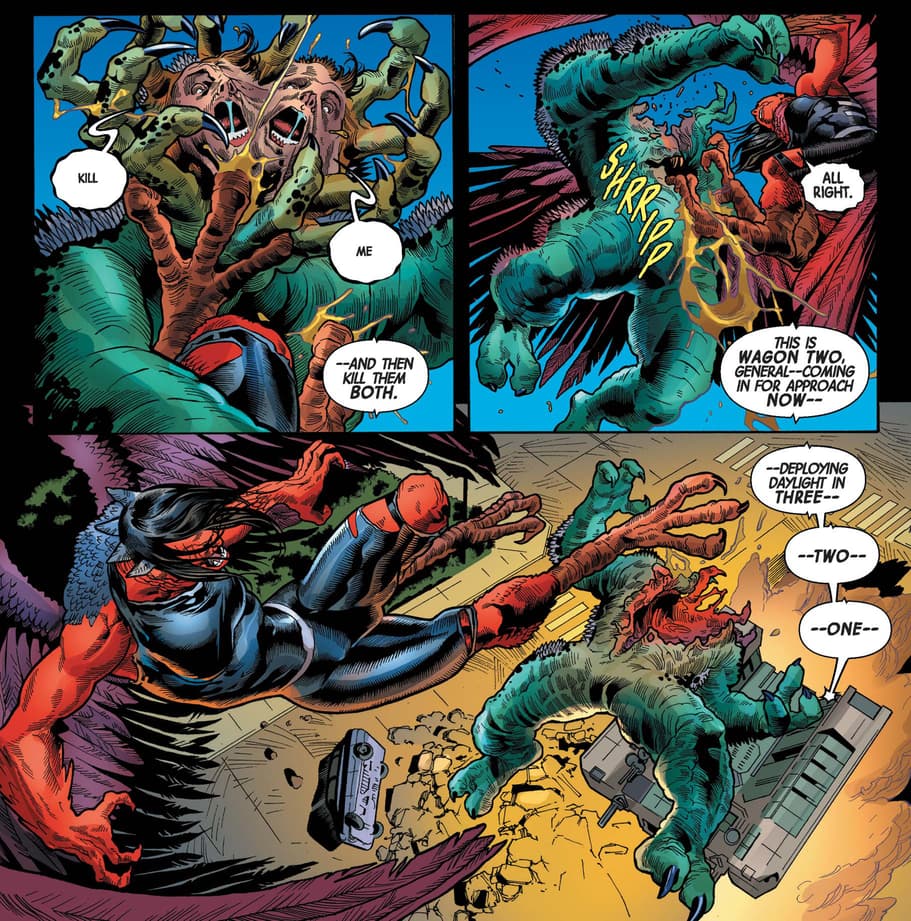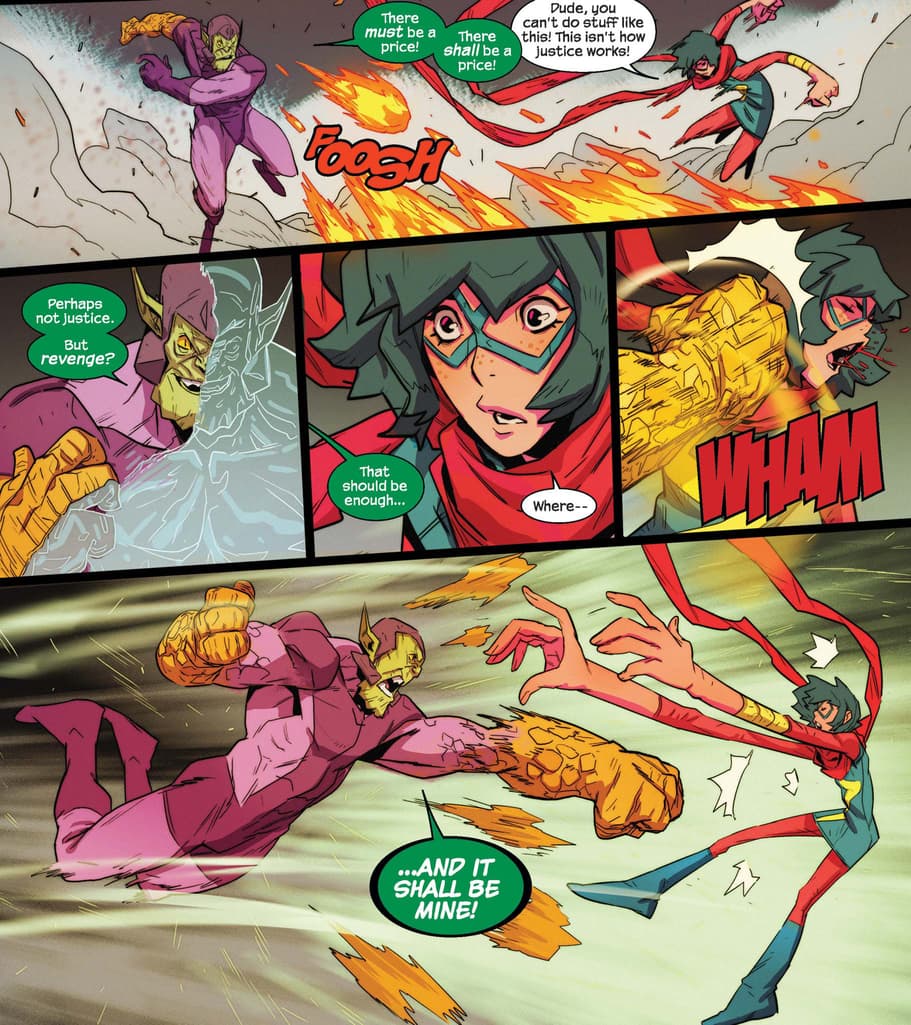 The Punisher, Deadpool, Wolverine, Moon Knight and more will also square off with other heroes' villains, all challengers they've never faced before! So stay tuned for the next Annual special, hitting January, 20!
Plus, fans of the oldies but goodies will rejoice at NEW MUTANTS 98 FACSIMILE EDITION (2019) #1! Its "floppy" may be worth a pretty penny, but now you can read Deadpool's first issue in high def digital! And it's reprinted from its original form, (yes, ads and all)! Hearken back to an earlier age of innocence, a time in which people mailed in comic checklists for a $0.75 single issue.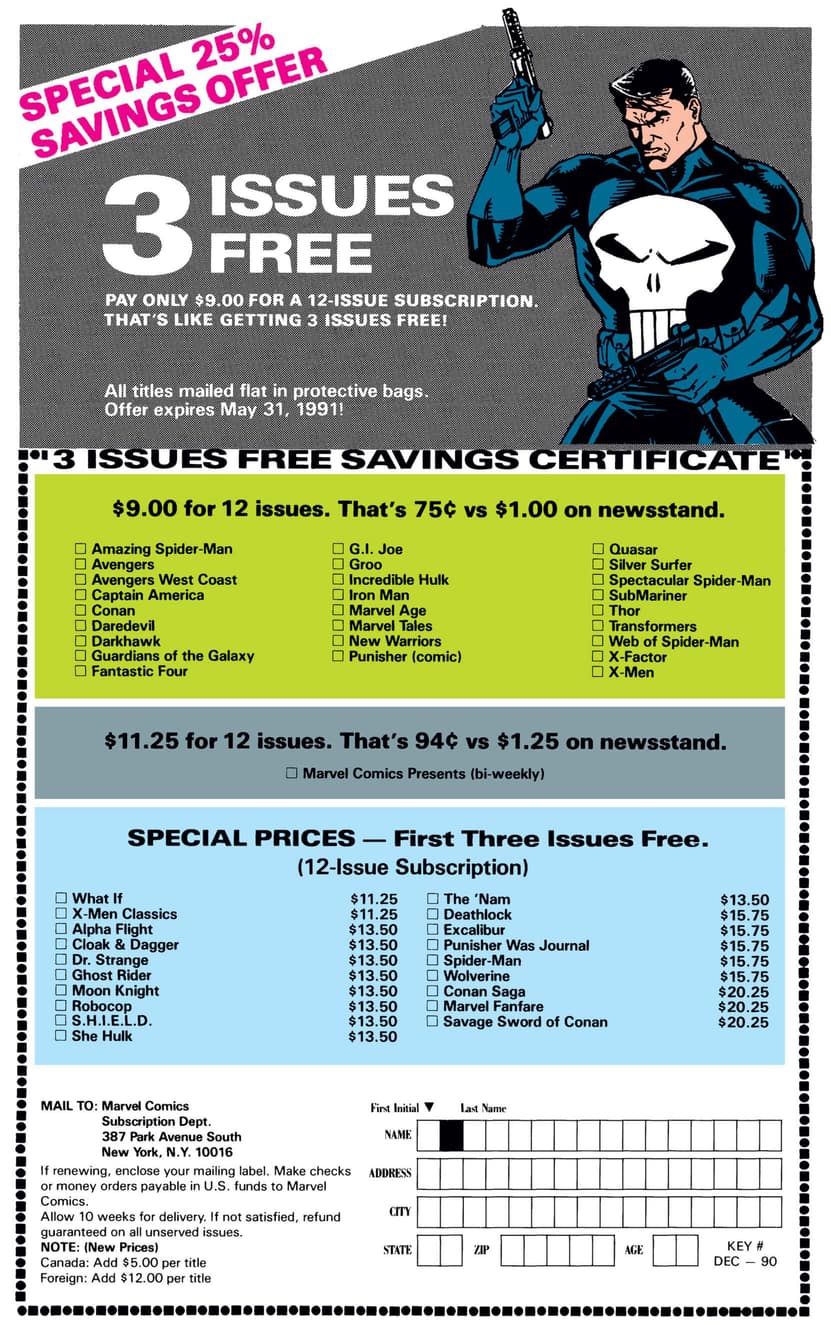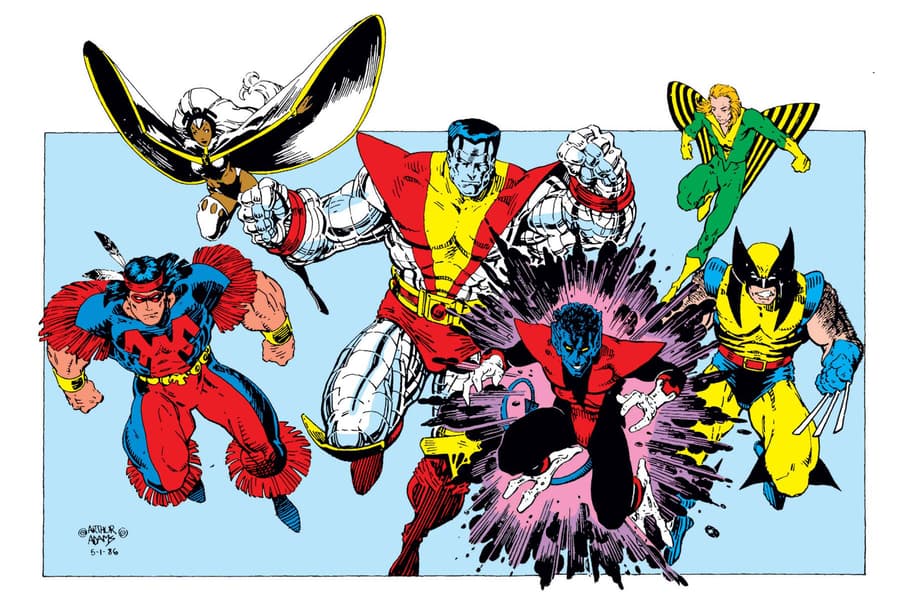 And, we'd be remiss if we didn't welcome you to a new decade! It's 2020, folks, and believe it or not, the Marvel Universe has already predicted what's to come this year… all prophesied in the pages of MACHINE MAN (1984). No, we don't have "sky-cykes"… yet. Yes, we do have "vidiots".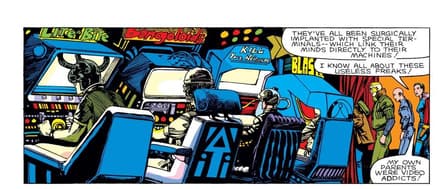 Need more comics of future present? Check out our WELCOME TO 2020 Reading List featuring Machine Man and Iron Man: Arno Stark!
See all of this week's titles here:
Join Marvel Unlimited to read these comics—and over 25,000 more—right now! What will you be reading this week? Join the conversation with #MarvelUnlimited, and stay tuned to our Twitter and Facebook channels for more weekly announcements and updates.
The Hype Box
Can't-miss news and updates from across the Marvel Universe!