Comics
Published April 5, 2021
What We're Reading on Marvel Unlimited This Week
Iron Man and Doctor Doom enter the 'King in Black,' while X-Man Cyclops holds a vote.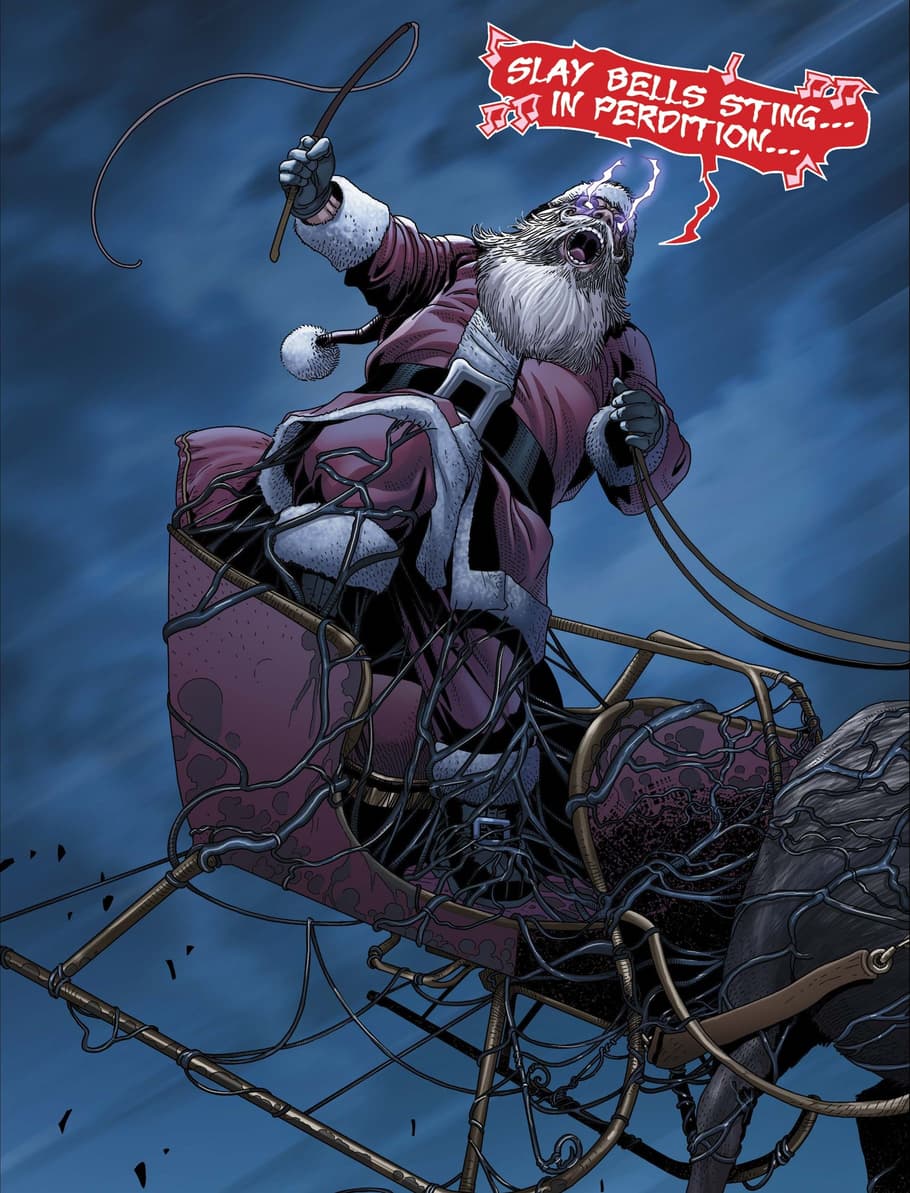 Meanwhile, over on the mutant island of Krakoa, Captain Commander Cyclops makes a fateful decision that will determine the future of the X-Men... find out how this June!
See what other titles are new to MU this week, and read up on a few of our top picks below!
NEW ON APRIL 5
Iron Man has risked everything to save Eddie Brock: Venom, but now he's left with nothing but guilt. As longtime 'frenemy' Doctor Doom shows up with both counseling words and ulterior motives, they'll be forced to battle an all-too-familiar specter of the holiday season—albeit one now twisted and controlled by the recent invasion of Earth by the symbiote home world. Santa? Is that you? Iron Man and Doom fight as temporary allies, but an unexpected encounter leaves them both with a whole new meaning of the holidays. Follow KING IN BLACK weekly across new issues and tie-ins!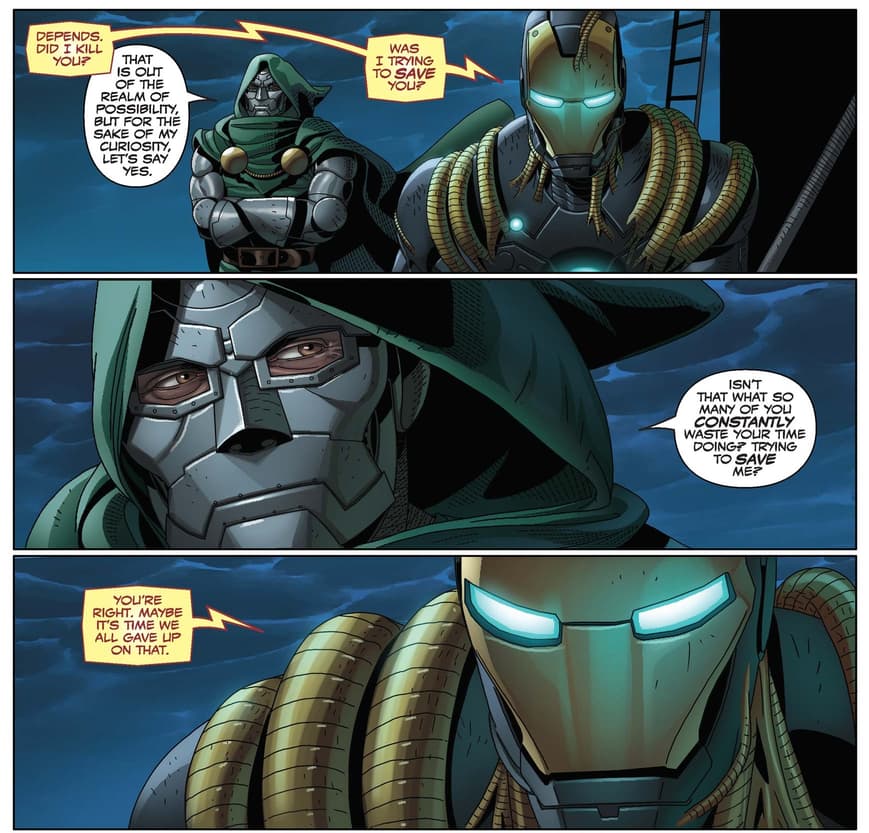 There's no going back for Cyclops, as the Quiet Council's Captain Commander acts to establish a new mutant team. Mutantkind's island home may reject its other half, as Krakoa communes with Okkara. A combatant from the "other side," Arakko, looks to join the mutants.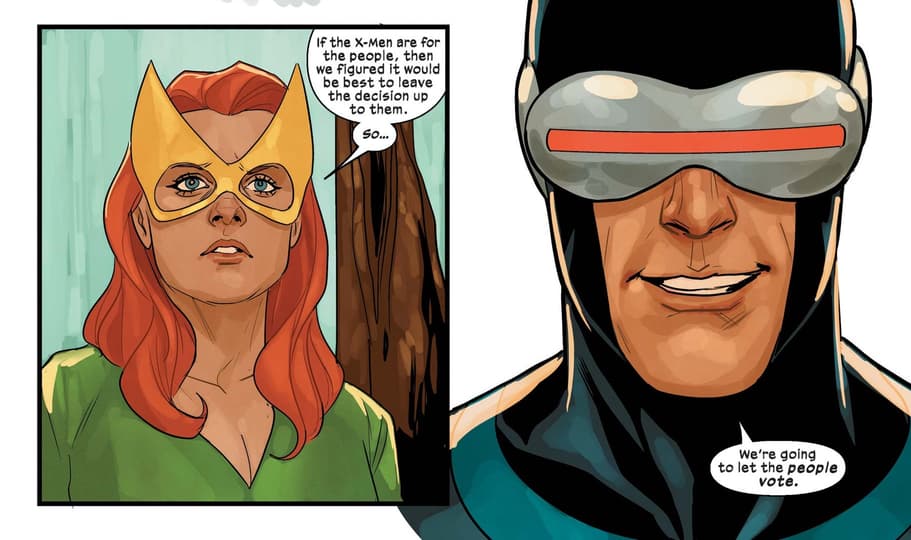 The one you've been waiting for—the return of Vengeance! Michael Badilino was a bad dude in life—and that landed him in hell.  But not just any old rung of hell, a layer so deep it's reserved for those special enemies of hell—one where a former Spirit of Vengeance may suffer for all eternity! As Lilith's gambit against Johnny Blaze and Mephisto for the throne of hell heats up, you can bet other players will enter the arena—and Badilino will find a way to ride again as Vengeance! Fan-favorite Ghost Rider creators Howard Mackie and Javier Saltares return to the saga of the Spirits of Vengeance in an all-new tale as Vengeance brings his own brand of hellfire to the Marvel Universe!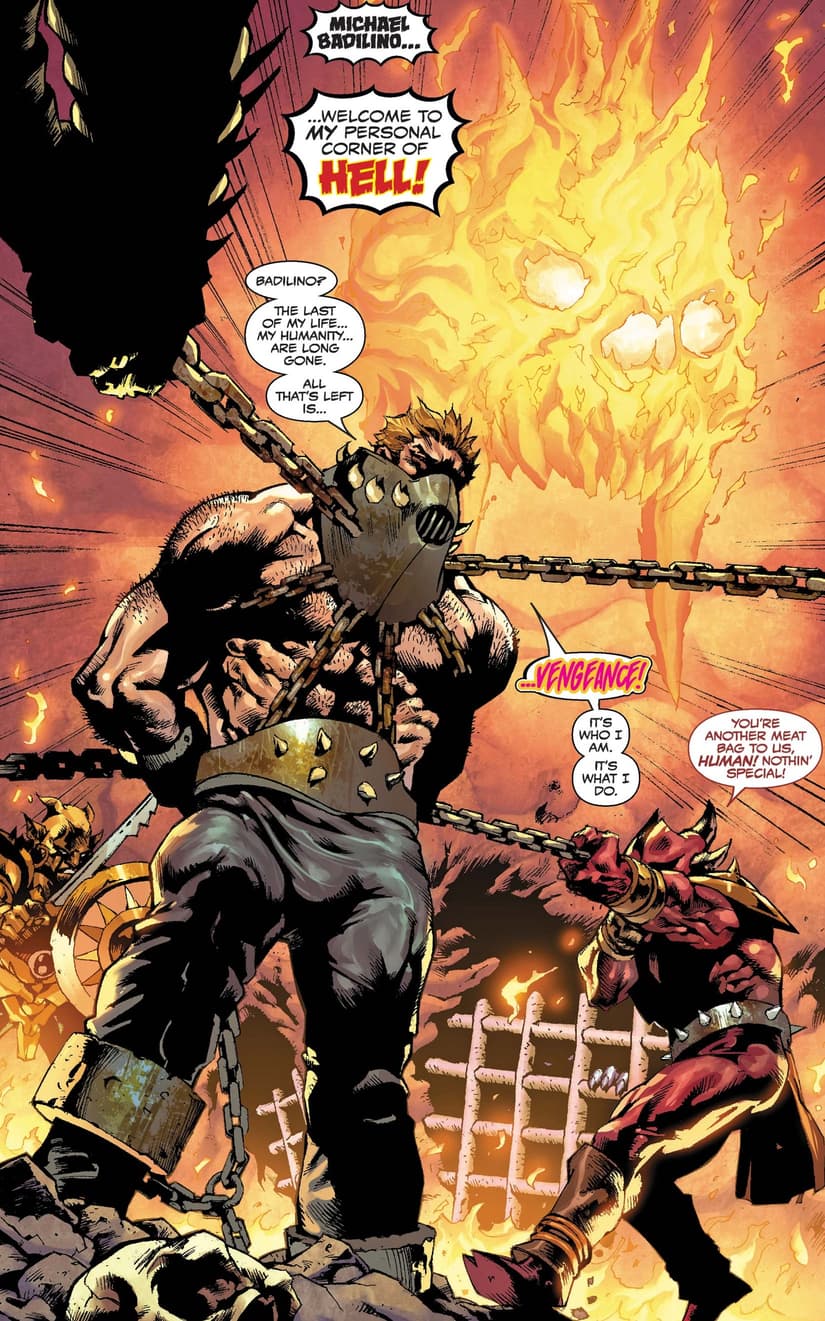 Celebrating 350 issues of the solo adventures of Wolverine! Someone's making moves against Wolverine's old crew Team X, and it's leaving bodies dropped and artifacts stolen. A mystery unfurls as Logan picks up the scent of his old compatriot, the mutant known as Maverick! Don't miss this special over-sized issue celebrating Logan's history while kicking off the next arc and serving as a jumping on point for new readers! Continue the Reign of X weekly!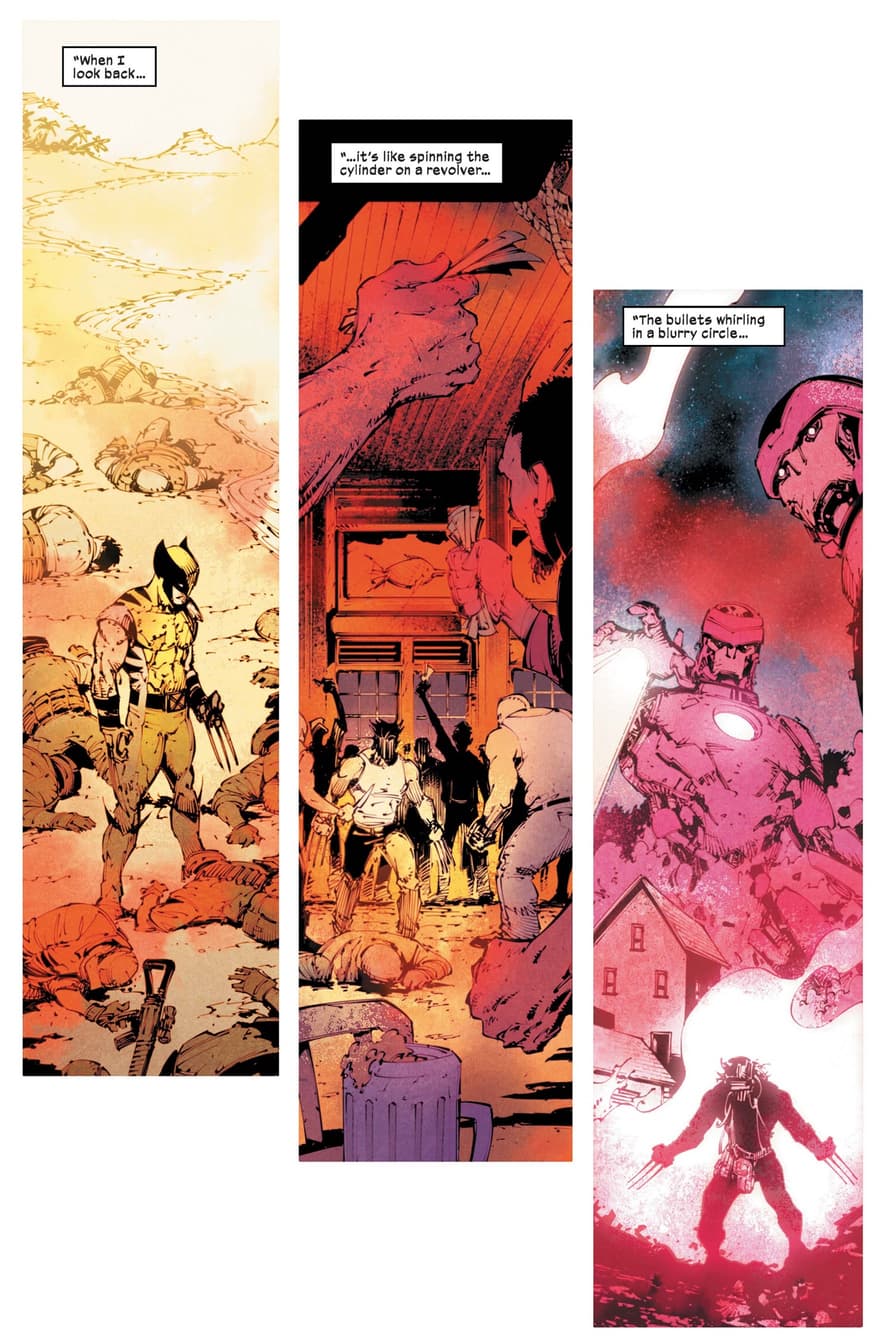 "Last Remains" concludes! "Last Remains" ends and it will make you look at Spider-Man differently. It'll make Peter Parker look at himself differently. If you thought the buildup to Kindred was intense, the fallout from Kindred is even more devastating. Try the complete event on MU!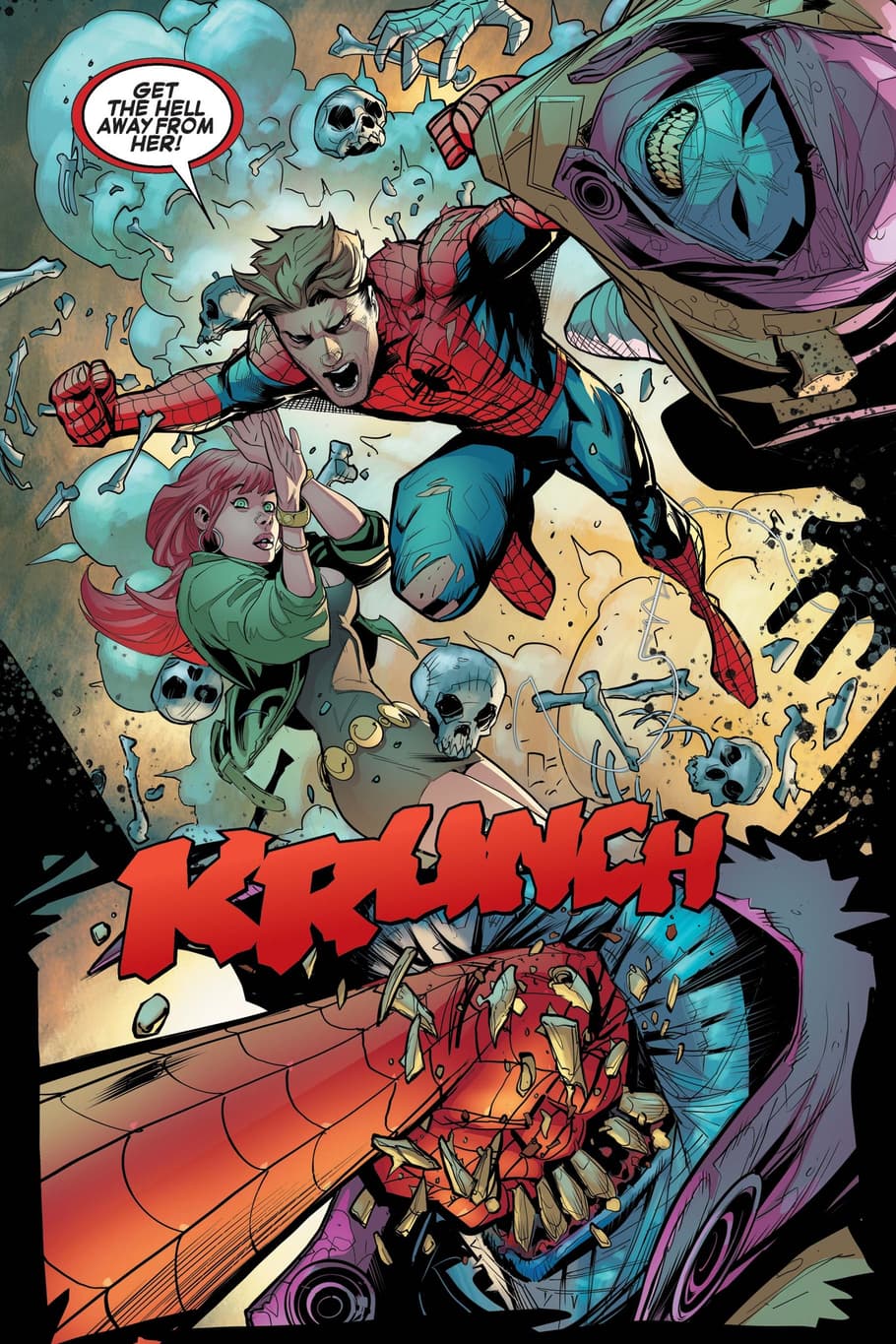 Follow Marvel Unlimited on Twitter and Facebook to stay tuned in to weekly announcements, articles, and more, all at @MarvelUnlimited. Follow us today to join the conversation with thousands of fellow fans, and let us know what you're reading!
The Hype Box
Can't-miss news and updates from across the Marvel Universe!