Comics
Published January 17, 2020
Preview Lilith's Return in 'Spirits of Ghost Rider: Mother of Demons' #1
Give the Penance Stare to these potent pages as you get to know the book's star, Lilith!
Ever since Johnny Blaze took over as the King of Hell in DAMNATION, the underworld's been all a-Beelzebub. Don't believe us? Just check out the new GHOST RIDER ongoing series by Ed Brisson and Aaron Kuder that features Blaze going a bit overboard in his kingly duties and Danny Ketch trying to help him!
As you can imagine, all sorts of creatures got bent out of shape with this new change of leadership—including Lilith, Mother of Demons! Ready to take the throne in the pages of SPIRITS OF GHOST RIDER: MOTHER OF DEMONS #1, Lilith will find herself ruling a rather unruly mob thanks to creative team Ed Brisson and Roland Boschi.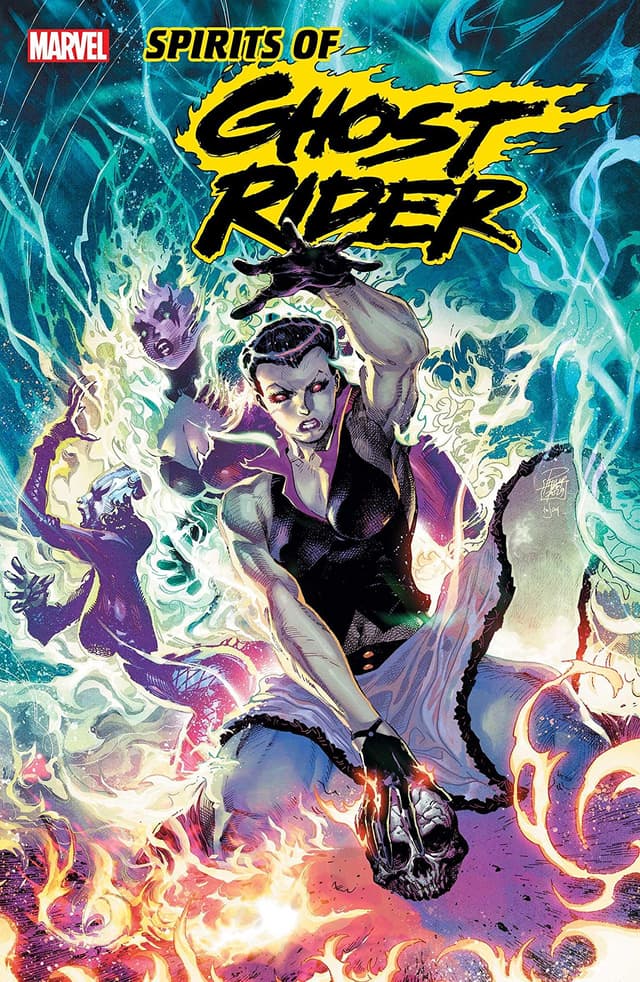 In advance of her coronation, we're celebrating Lilith's various exploits throughout the years by offering a guided tour through her history! Plus, get a first look at some of Boschi's bombastic pages throughout!
No Blood-Sucker Here
First and foremost, we have to make the distinction between this Lilith and another one haunting the hallowed halls of the House of Ideas. Our queen demon first appeared in 1992's GHOST RIDER #28, but she was preceded by different Lilith in 1974's GIANT-SIZE CHILLERS FEATURING THE CURSE OF DRACULA #1. The latter is actually Dracula's daughter, a character with a deep and interesting history all her own, but not the queen demon of the moment.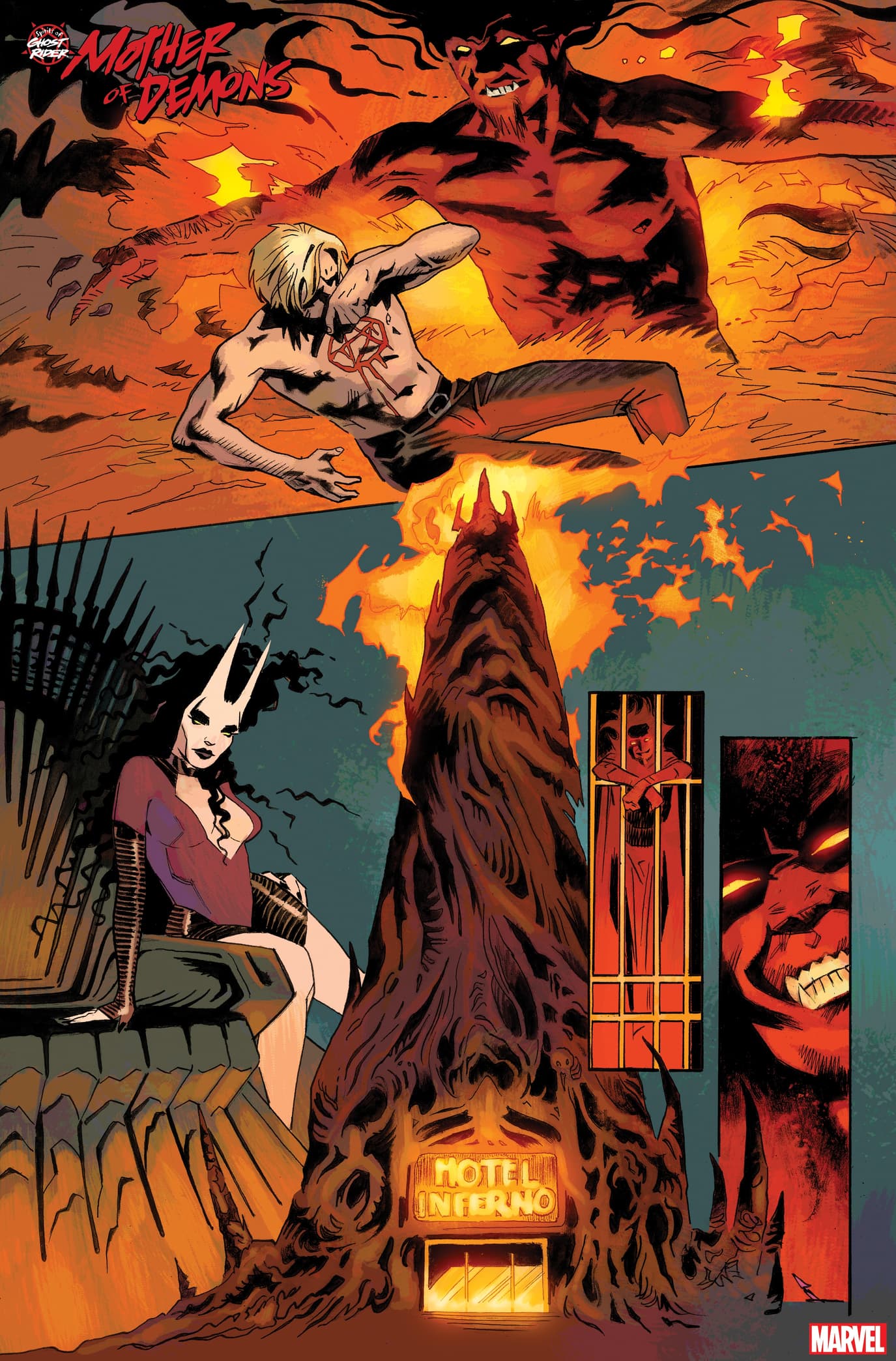 Demonology
Older than anyone can remember, Lilith has been birthing monsters for eons. Eventually, Atlantean sorcerers got fed up with her and her minions so they figured out a way to trap her in a kind of waking-stillness in the body of a huge creature. And there she remained until a group of explorers investigated a newly discovered Leviathan.
After reconstituting herself, she began gathering her Lilin (descendants of her original demonic children) to do her bidding. When necessary, she also fed upon them to regain her strength, which she has needed after facing off against dark heroes like Ghost Rider, Johnny Blaze, Blade, and Morbius.
The Rise of the Midnight Mom
In the aforementioned GHOST RIDER #28, Lilith appeared in a vision of a terrible, fire-filled future that teased out the RISE OF THE MIDNIGHT SONS crossover. In that tale, darker heroes worked together to stop Lilith from gathering her demonic children so she could take over the world. The story continued on through GHOST RIDER/BLAZE: SPIRITS OF VENGEANCE (1992) #1, MORBIUS: THE LIVING VAMPIRE (1992) #1, DARKHOLD: PAGES FROM THE BOOK OF SINS (1992) #1, NIGHTSTALKERS (1992) #1, and concluded with GHOST RIDER #31. Though her opening salvo would ultimately fail, Lilith would rebirth her Lilin who sought revenge against the Midnight Sons in a later crossover called SIEGE OF DARKNESS.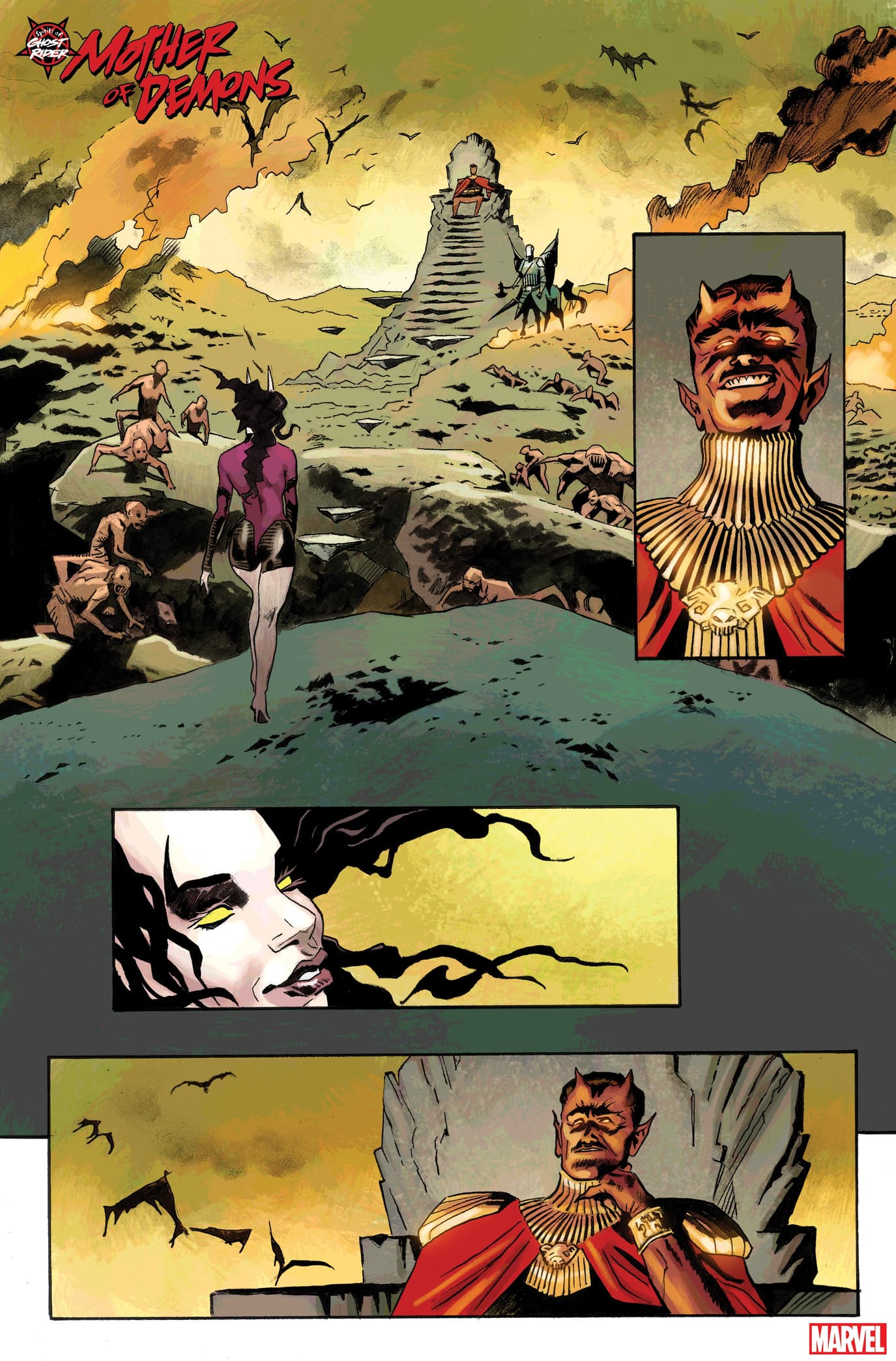 Life's a Witch
When Jennifer Kale's brother accidentally released the Hellphyr from an ancient mystical family tome called the Zerhed-Na, Doctor Strange put together a team to stop the ensuing mayhem. Jennifer Kale, Topaz, and Satana came together in the pages of WITCHES to get the book back, but Lilith appeared to throw a wrench into their plans when she revealed that she wanted the book for her own nefarious purposes. Ultimately, however, Lilith could not defeat the Sorcerer Supreme and transported away to fight another time.
Skrull Slayer
At some point, Lilith was captured and placed in a kind of supernatural prison. During SECRET INVASION, Pete Wisdom freed her and a small army of other creatures as seen in CAPTAIN BRITAIN AND MI13 (2008) #3-4. Due to the laws of magic, Lilith and the others helped Wisdom and his crew keep the Skrulls from taking over all the powers of Avalon. Later, in issues #12-15, Lilith worked with Dracula and his forces to take over all of England. During the final battle, she mixed it up with Captain Britain on several accounts. And though Lilith could wield more power, she found herself in a failing ship before a recently-returned Meggan dealt her yet another loss.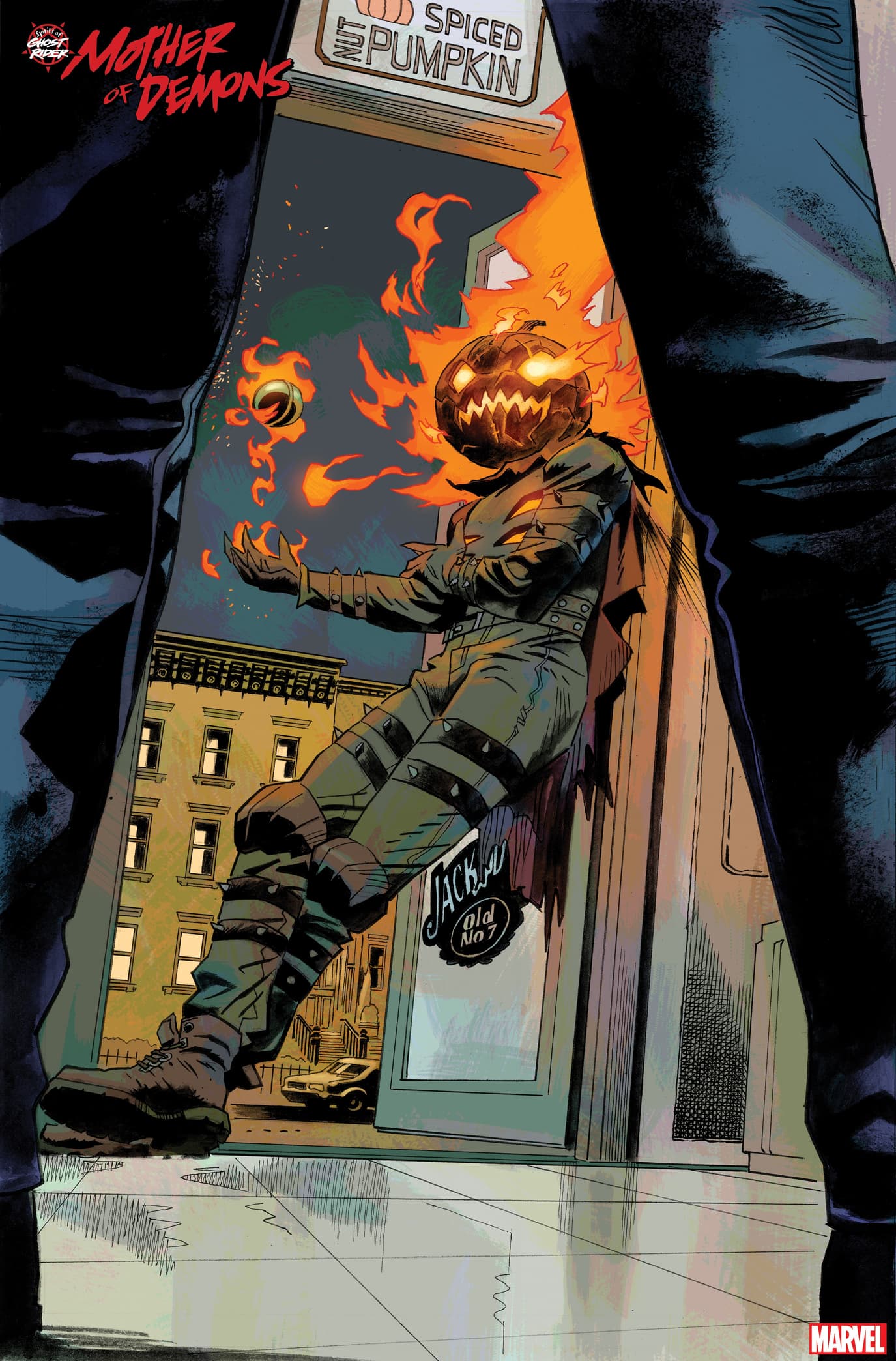 It's Good To Be Queen
In the current series of GHOST RIDER, Lilith's has been directly working against Blaze and his reign as King of Hell. Backed by a group of moped-driving demonesses, Lilith has been attacking those loyal to Johnny and following her own plan, which involves taking out the Ghost Rider and returning Hell to its former glory. These actions will lead directly into SPIRITS OF GHOST RIDER: MOTHER OF DEMONS, which takes the throne next month!
Pre-order SPIRITS OF GHOST RIDER: MOTHER OF DEMONS #1 at your local comic shop now, then pick it up on February 12!
The Hype Box
Can't-miss news and updates from across the Marvel Universe!