Comics
Published October 14, 2019
Ramón Pérez on Embracing the Latinx Roots of Nova
Sam Alexander's intergalactic travels had nothing on the journey into his own Hispanic heritage!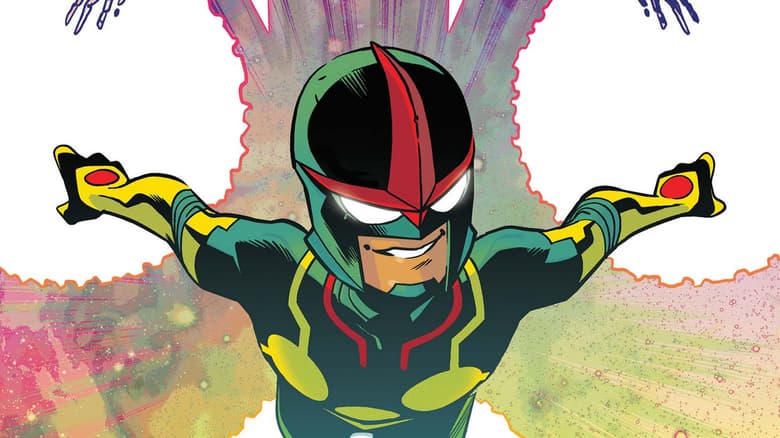 In recognition of Hispanic Heritage Month, Marvel is putting the spotlight on its most heroic Latinx characters!
Sam Alexander has been a key figure of the Marvel Universe ever since he put on his father's Black Nova helmet and took on the mantle from Richard Rider. But his cultural origins were far more mysterious than one would expect such a bold young hero to be. Given the wide scale of his initial adventures, and near immediate thrust into the wider galaxies of Marvel, it was when Sam Alexander was finally able to rest -- and put down roots so to speak – that we finally learned more about his Hispanic heritage.
Ramón Pérez and Jeff Loveness' NOVA run with Sam Alexander back in 2017 was significant as these issues opened Alexander's world surprisingly even more so than his space travel. By taking a beat, Latinx fans were finally able to confirm that Alexander not only self-identifies as someone of Hispanic heritage, but continually uses the teachings from his family to grow as a hero.
Speaking with Perez about the elements that made up Alexander's cultural background as depicted in the series, Perez noted how he and fellow writer Jeff Loveness drew from his own childhood of growing up within a large Latinx community: "Jeff and I took a note from my background and community. My heritage being Spanish, but through my friends I am connected to a greater Latino community here in Toronto where I live. Mexicans, Argentinians, Puerto Ricans, Chileans, and so on. So really it's my real-life experiences and relationships transposed and funneled into Sam's story."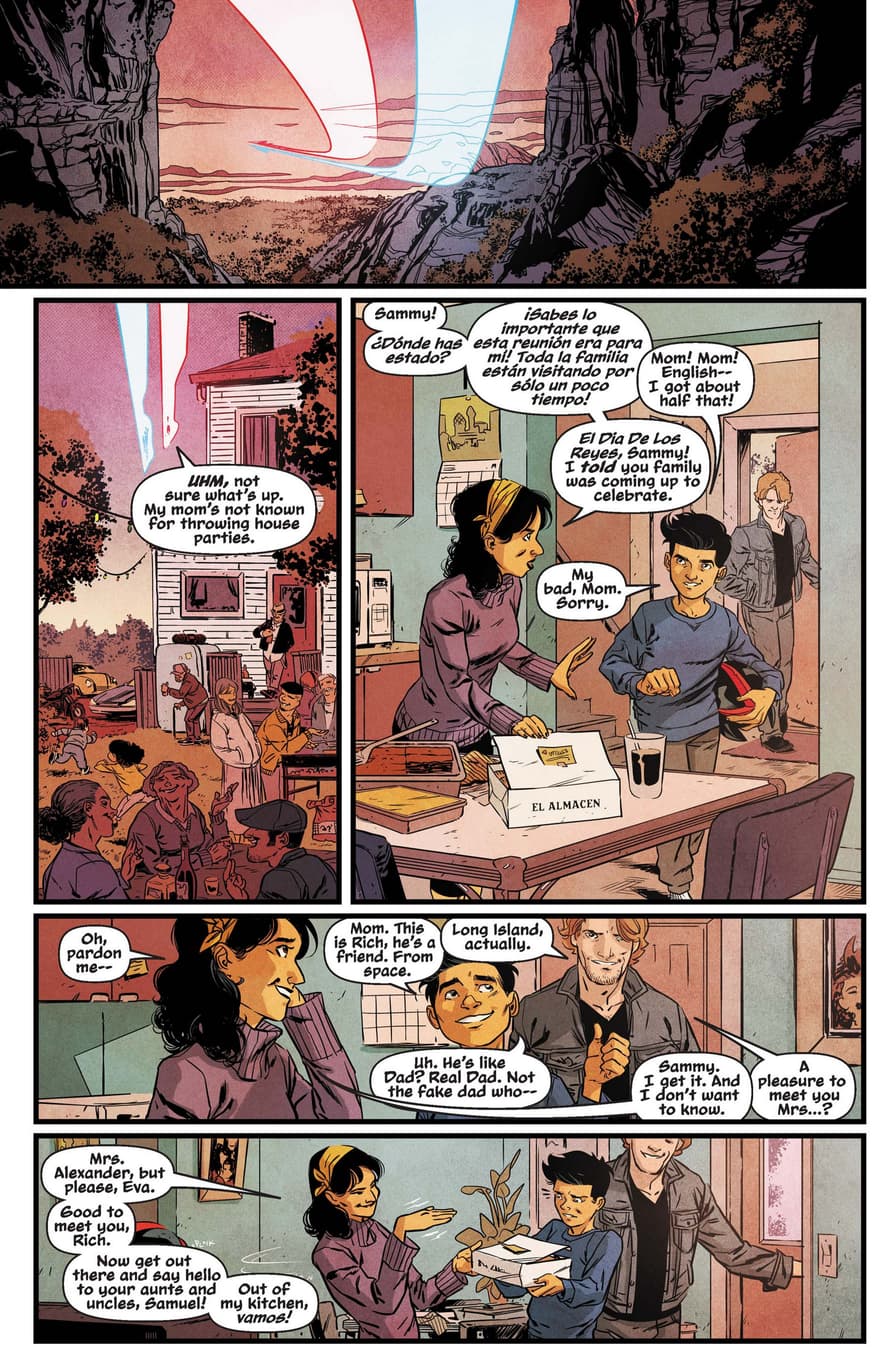 Alexander's home life seems to be naturalistic to those who have had the same experiences because they're drawn from Perez's own. Something as simple as setting a story in the middle of Día de Los Reyes (a holiday celebrated by the Mexican people to honor the gifts from the Three Wise Men to cap off the Christmas holiday), and showing Alexander's extended family, hammers home Alexander's "family first" philosophy. It's a strong showing for why he'll go above and beyond for his chosen family after seeing how much love and unbridled support is shown for him regularly.  
Perez believed highlighting these elements of Alexander's culture was integral in adding a new layer to his growth a hero, and "it's important to highlight Sam's culture and normal family life as these are the foundations of what makes a hero." But Perez really hits this home with how someone who is young and potentially confused can find comfort in their cultural identity.
Sam Alexander is someone who finds strength in his cultural teachings and continues to grow as he gains more confidence in his sense of self. Perez explains: "[Sam's] ethos and outlook are derived from how he was brought up and continues to develop. Especially someone of Sam's age who is young and still in the process of developing their sense of right and wrong, their world view, as they grow into adulthood and find their footing as a hero."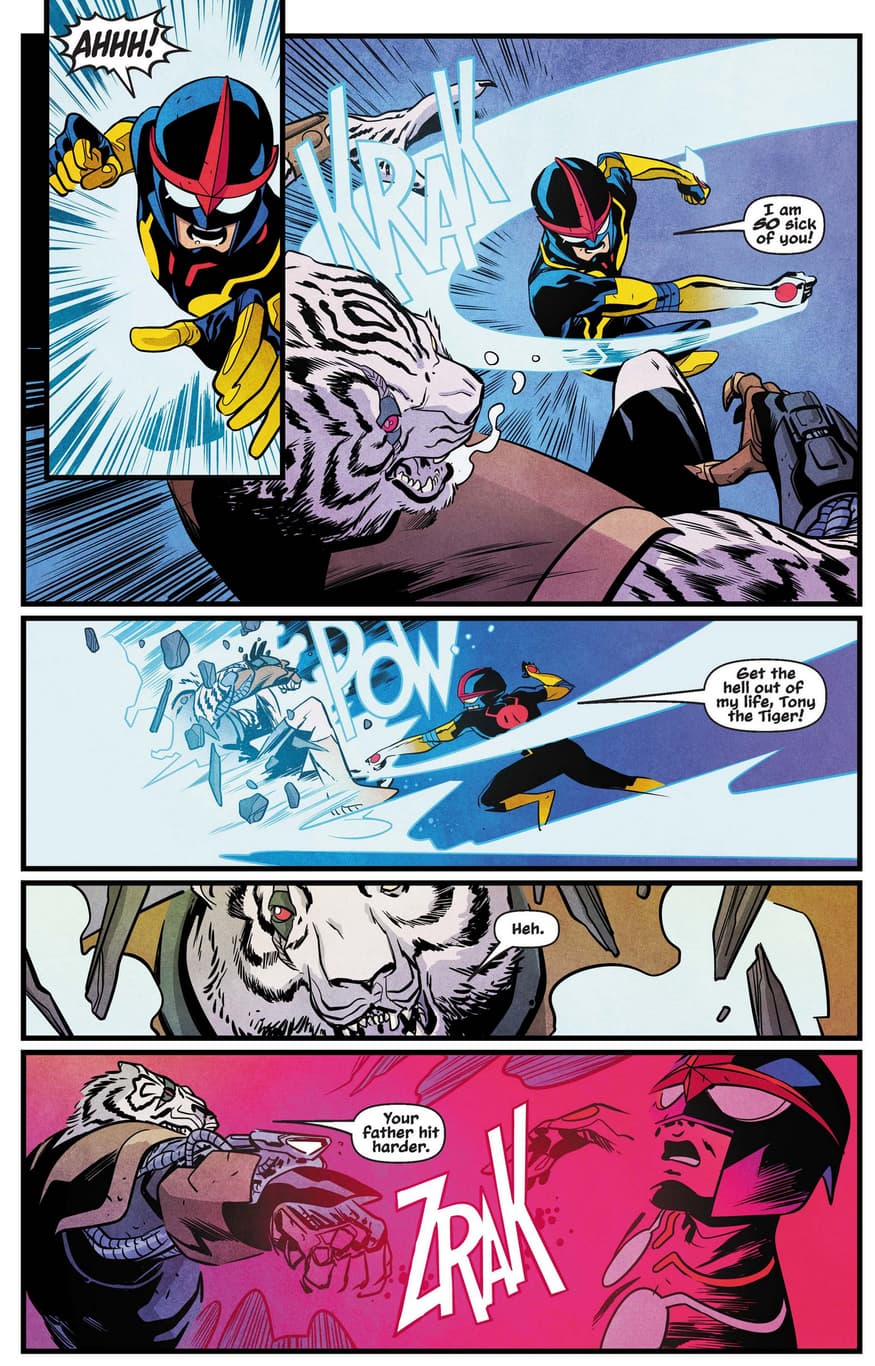 Sam Alexander is a beacon of hope and light for those of Hispanic heritage. An ushering in of the future that reveals no matter how lost someone is, no matter how wide the universe seems, you can find strength in knowing that those who have already made these dangerous journeys are here to support you.
Marvel.com is celebrating Hispanic Heritage Month! Follow along for more articles starring the Latinx luminaries of the Marvel Universe and follow #HispanicHeritageMonth on social media!
The Hype Box
Can't-miss news and updates from across the Marvel Universe!