Comics
Published November 12, 2019
Remembering Stan Lee
Celebrate the legacy of the legendary creator.
Paper. Ink. And Stan Lee. That's Marvel Comics.
From his earliest days in the fledgling medium, to his pivotal hand in crafting a Universe, to his emergence as a beloved face and figure recognized around the world, Stan "The Man" Lee has always represented the best of comics, creativity, and Marvel.
Today, we mark one year since Stan's passing. And while he'll always live in the voice of Spider-Man, and Mister Fantastic, and the Thing, and the Invisible Woman, and the Human Torch, and Black Panther, and the Hulk, and Doctor Doom, and Thor, and Loki, and Ant-Man, and the Wasp, and Iron Man, and Daredevil, and Mary Jane Watson, and Doctor Octopus, and Doctor Strange, and the merry mutants, and an ever-lovin' litany of other Marvel characters...it's the spirit of Stan that endures above all.
The poppin' positivity, the sincere Soapboxes, the rib-crackin' quips—the heart that Stan put into every mighty Marvel mag—that's what'll reverberate across his Universe, and ours, forever.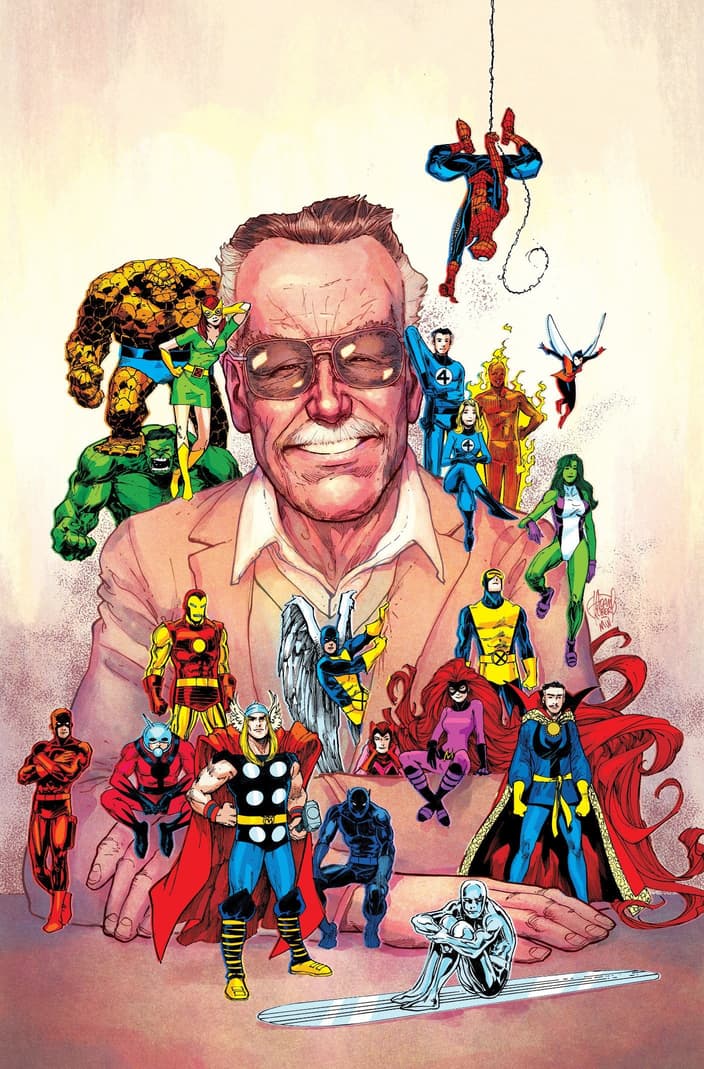 Celebrate the Chairman Emeritus' everlasting legacy by reading through a few loving looks at his historic work right here:
Visit Marvel.com/StanLee for more.