Comics
Published January 24, 2020
Revisiting the Comic That Made Wolverine a Superstar
Prepare for February 19's 'Wolverine' #1 with a look back at Logan's first solo series!
On Wednesday, February 19, writer Benjamin Percy will team up with artists Adam Kubert and Viktor Bogdanovic for WOLVERINE (2020) #1.
Due to the events of DEATH OF WOLVERINE, it's actually been a few years since the Ol' Canucklehead has had an ongoing series of his own. But the man called Logan overcame death even before the Dawn of X, and he's not slowing down anytime soon...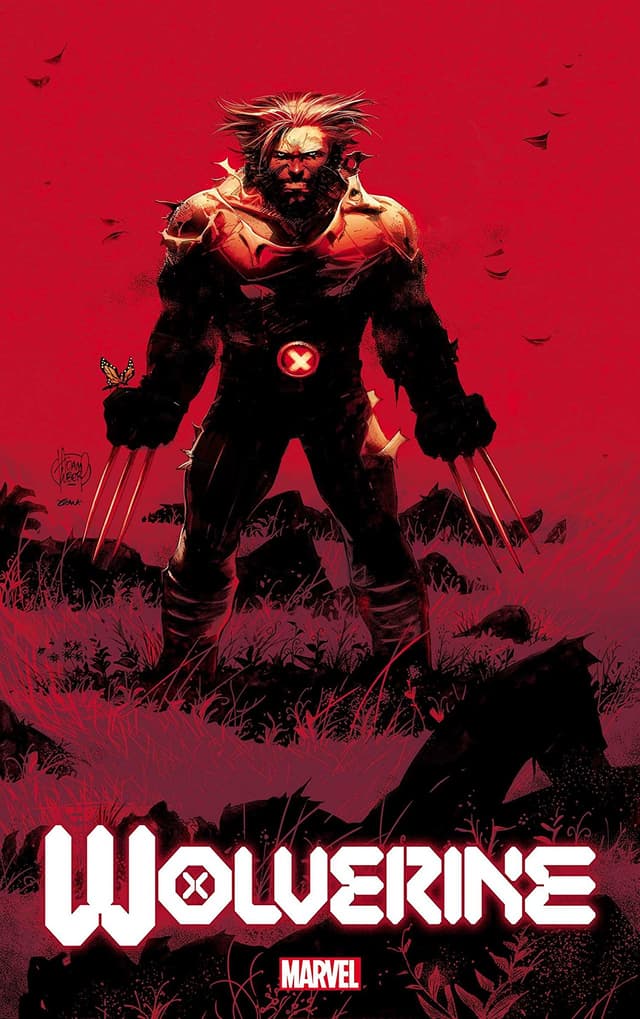 Wolverine was easily the first breakout character from Chris Claremont's UNCANNY X-MEN (1963) run, but Logan didn't get his first shot at solo stardom until the landmark WOLVERINE (1982) limited series written by Claremont and illustrated by Frank Miller. And it wasn't until 1988 that Wolverine became the first member of the X-Men to headline his own ongoing series. WOLVERINE (1988) lasted for 189 issues and it firmly established Logan as one of Marvel's top heroes. It also featured a stunning lineup of some of the top writers and artists in the comic book industry.
Claremont (naturally) took the lead in launching WOLVERINE (1988) #1 alongside iconic Marvel artist, John Buscema. Because FALL OF THE MUTANTS allowed the X-Men to fake their deaths, the first few years of the series downplayed Wolverine's traditional costume and Super Hero connections. Instead, Claremont and Buscema established Wolverine's ties to Madripoor, a lawless nation that knew him only as Patch. And as his alias implies, Logan's disguise was essentially a patch over his eye, as well as a new black costume.
Claremont and Buscema stayed together for nine of the first ten issues; which introduced Wolverine's supporting cast, including a largely de-powered Jessica Drew (the first Spider-Woman), as well as Karma from NEW MUTANTS (1983). For WOLVERINE (1988) #10, Claremont and Buscema were joined by Bill Sienkiewicz for a flashback to one of Logan's most brutal battles with Sabretooth, as well as the first appearance of Wolverine's lost love, Silver Fox.
From WOLVERINE (1988) #17-23, writer Archie Goodwin and artist John Byrne teamed up for a multi-issue arc that introduced new threats like Geist and Spore. WOLVERINE (1988) #31 then marked the next major milestone for the series as Larry Hama began his 89-issue stint alongside former UNCANNY X-MEN artist Marc Silvestri. During that two year time period, Silvestri was incredibly prolific, drawing 23 issues of the series. Hama and Silvestri's run was particularly wild, including a chaotic battle between Wolverine, Sabretooth, and Cable in WOLVERINE (1988) #41-42. Silvestri stayed with the title until WOLVERINE (1988) #57, which featured the death of Logan's beloved Mariko.
Adam Kubert became the artist in WOLVERINE (1988) #75; which was part of the FATAL ATTRACTIONS crossover event. Hama and Kubert's first issue dealt with the aftermath of X-MEN (1991 ) #25, the landmark issue where Logan was stripped of his adamantium skeleton by Magneto. Issue #75 also had the memorable introduction of Wolverine's bone claws. By taking Wolverine out of the X-Men, Hama and Kubert were able to revitalize the series, giving it a unique place in the franchise. They even pulled a swerve in WOLVERINE (1988) #100 when Logan rejected a violent attempt to rebond his skeleton with adamantium before devolving into a more feral state.
Artist Leinil Francis Yu joined the series in WOLVERINE (1988) #113 and he stayed with the book past Hama's departure in WOLVERINE (1988) #118. From WOLVERINE (1988) #119-122, Yu was joined by writer Warren Ellis for "Not Dead Yet," a deliciously dark tale that pushed Logan to his physical limits. Claremont returned to the series in WOLVERINE (1988) #125-128, as he and Yu briefly married Logan off to Viper while giving Sabretooth an adamantium skeleton of his own. Yu remained on the title through WOLVERINE (1988) #145, which finally gave Logan a fresh infusion of adamantium for his bones.
Steve Skroce was given the chance to write and illustrate WOLVERINE (1988) #150-153, which was another great mini-run in the book. That was followed by WOLVERINE (1988) #154-157, which brought back Rob Liefeld to co-write with Eric Stephenson—and to share the artistic duties with Ian Churchill. Frank Tieri took over the scripting with WOLVERINE (1988) #159 and stayed with the series until ish #186. Sean Chen drew the majority of Tieri's issues, and he had the distinction of being the last primary artist to leave his mark on the title; Daniel Way and artists John McCrea and Staz Johnson closed out the original series with WOLVERINE (1988) #187-189. Then Way went on to have a long run on WOLVERINE: ORIGINS (2006)!
You can catch up with these key issues on Marvel Unlimited, then read the new WOLVERINE #1 when it hits comic shops on February 19!
The Hype Box
Can't-miss news and updates from across the Marvel Universe!