Comics
Published June 22, 2020
Revisiting 'X-Statix' with Michael Allred
The Modern Marvel Master looks back on his heroic history at the House of Ideas!
Take a guided tour of Marvel's mightiest creators with Marvel Tales! Ben Morse, currently a visiting lecturer at UNLV, previously spent a decade working within the House of Ideas. In each installment of this series, he utilizes that insider knowledge—plus his lifelong fandom—to connect with comics professionals as they spin stories about the Marvel Universe and its inhabitants!
By 2001, Michael Allred had already carved out a reputation as one of the most dynamic voices in comics with his original creation Madman. For more than a decade, he'd established his talent and become a sought-after collaborator for peers and the powers that be within the industry. It would, however, take a combination of the right project and people to land this powerhouse at Marvel as the company took significant creative risks to kick off the new century.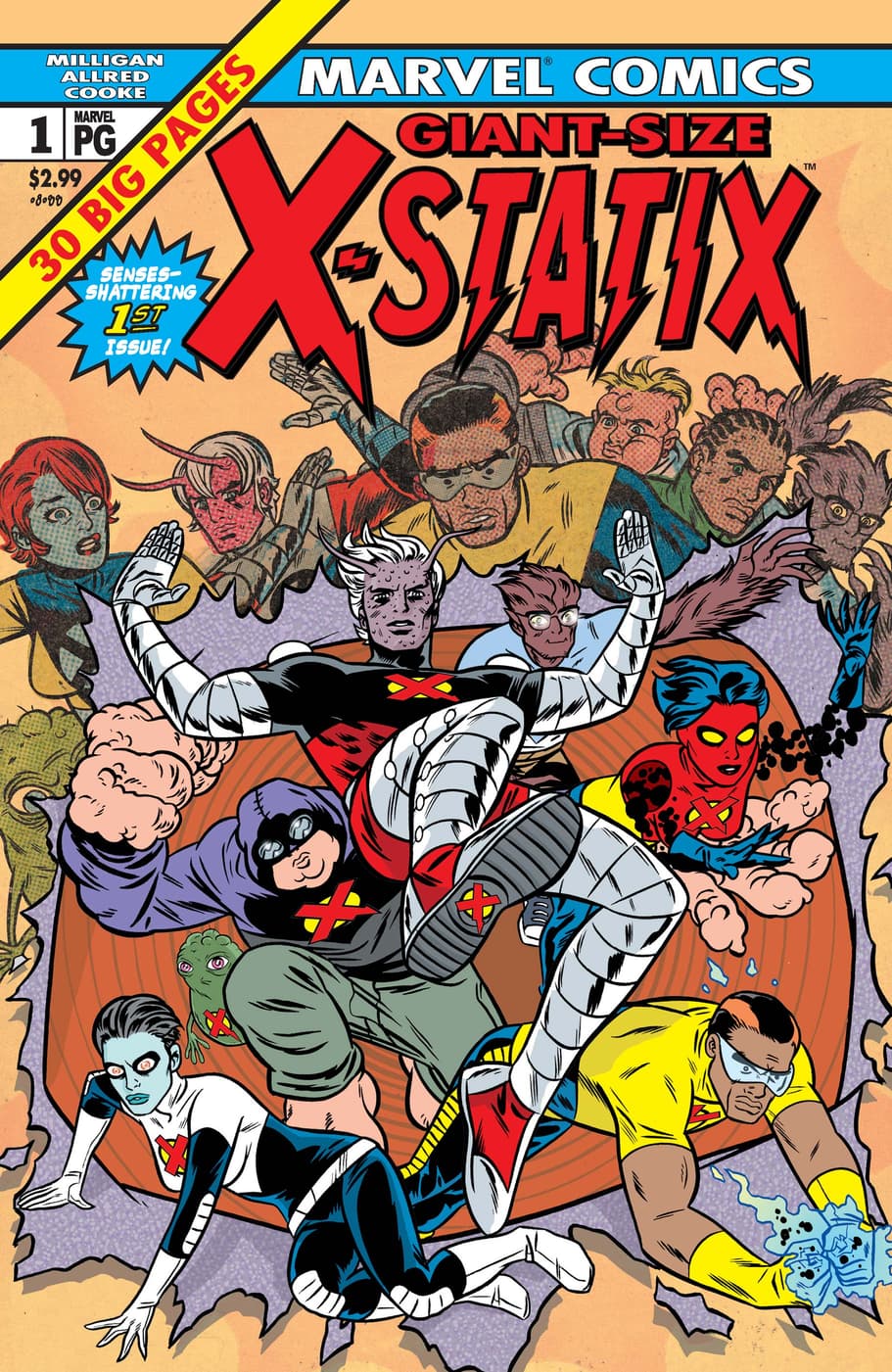 "Joe Quesada, who was the editor-in-chief at the time, was so excited about his plans for Marvel, and it got me excited," enthuses Allred. "I told him it sounded like a party I wanted to go to. From there I got a call from editor Axel Alonso [who] said he had locked up [writer] Peter [Milligan] to write an X-FORCE re-launch, and wanted to know if I'd be up for drawing it. 
"I entered the [business] around the same time as Joe and knew where his head was at. Axel spearheaded several exciting projects, and I was a longtime fan of Peter's and had a blast working with him on a short Shade the Changing Man story. And then the opportunity to create a bunch of all-new Marvel mutants? It was a no-brainer." 
Alonso, Quesada, and company had ignited a reimagining across the entire X-Men line of comics, signaling a bold new direction for one of Marvel's premiere franchises. Coinciding with Grant Morrison's tenure on NEW X-MEN, the X-FORCE title, traditionally the home of Cable, Domino, and their paramilitary team of young mutants, transformed into a title focusing on the fleeting adventures of corporate-created "heroes" flourishing as media darlings—albeit with abbreviated lifespans. 
"It felt like the best of all worlds," describes Allred of the new X-FORCE. "I love Marvel comics and was thrilled to be part of its history, while at the same time it felt like Peter and I were doing a creator-controlled work. We were let loose in the Marvel Universe playing with their toys while creating our own." 
Not without controversy, X-FORCE (1991) #116 became the first Marvel comic not to bear the Comics Approval Seal in 30 years due to concern over its graphic depiction of violence. Allred considered the opportunity to present uncensored material "a thrill" and appreciated Quesada and Alonso backing their creative team and choosing to move forward. "I thought I was going to have to re-draw the last pages when [they] told me the Code was rejecting the books," he says. "But they immediately told me they were dropping the Code entirely and I wouldn't have to change a thing. I was over the moon! It's probably the most historically significant event in my career." 
X-FORCE quickly became a critical darling with its quirky sense of humor, relevant takes on cultural issues, and, of course, beautiful art from Allred expertly colored by modern master in her own right Laura Allred (who also happens to be Michael's wife). After 13 issues, the title rebranded as X-STATIX (2002) to give the group more of its own identity. While many characters passed through the revolving door cast—often at their own critical expense—Mike names Mr. Sensitive and U-Go Girl as his favorites, though "each of them is special to me and it always hurts to lose them."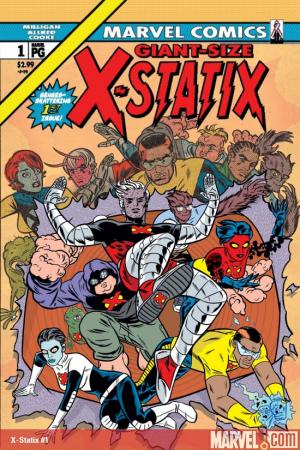 Running through the close of 2004, X-STATIX represented a concentrated creative marriage between its writer and artist, both committed to coming up with a unique conversation in the mutant space. "No one is better," praises Mike of Milligan. "It's so natural and instinctive to work with him. His scripts are so solid yet open for collaboration. I can't remember him ever telling me I missed the mark or misinterpreted what he was going for. Working with him is always a joyful breeze." 
Asked to recall favorite memories from working on the series, Allred notes that "the world was turned upside down with 9/11" and X-FORCE as well as X-STATIX became a place "to exorcise those concerns" about agenda-driven media coverage. A trained journalist and former TV reporter, the artist appreciated being able to comment on his former profession through the lens of Super Hero fiction.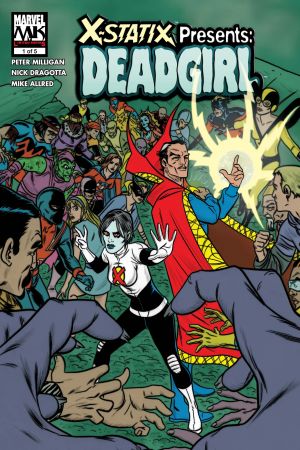 X-Statix Presents: Dead Girl (2006) #1
published

added to marvel unlimited

rating

writer

artist

penciller (cover)

letterer

colorist
What is Marvel Unlimited?
Since X-STATIX concluded, both Allred and Milligan have returned to the characters on multiple occasions, despite the tenuous situation they situated their heroes in at the end of the ongoing title. In 2006, Peter penned X-STATIX PRESENTS: DEAD GIRL, featuring covers from the character's co-creator. Last year, the team got back together once more for GIANT-SIZE X-STATIX, which itself promises more adventures to come.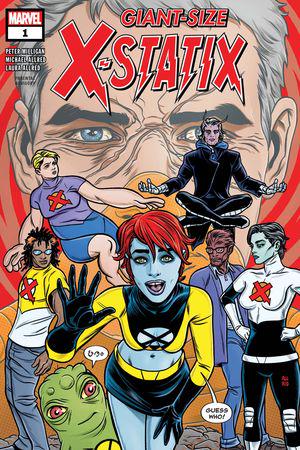 Giant-Size X-Statix (2019) #1
published

added to marvel unlimited

writer

letterer

colorist

colorist (cover)

editor

inker

inker (cover)

penciler

penciler (cover)
What is Marvel Unlimited?
"It's a way to be subversively entertaining in showing how anyone's perspective can be manipulated by media," claims Allred on what keeps him coming back to X-STATIX. "I find expanding perceptions to be infinitely gratifying, and working with Peter always does that for me. And to do it in the Marvel Universe with our wonderfully weird creations is a party I always look forward to attending." 
The entire saga of the X-Statix to date can be found on Marvel Unlimited with issues #116-129 of X-FORCE (1991), X-STATIX (2002), and GIANT-SIZE X-STATIX from 2019! 
The Hype Box
Can't-miss news and updates from across the Marvel Universe!