Comics
Published August 7, 2023
Prepare for the 'Contest of Chaos': Scarlet Witch Fights Her Former Mentor Agatha Harkness
Marvel Insiders: Read select issues from the ongoing 'Scarlet Witch' series on the Marvel Unlimited app—including special release 'Scarlet Witch Annual' #1—and earn up to 1,000 Marvel Insider points!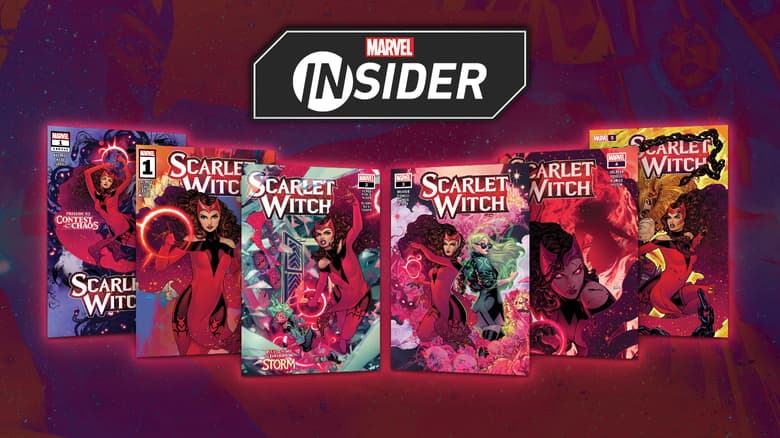 Scarlet Witch and Agatha Harkness go to battle ahead of the CONTEST OF CHAOS!
Marvel Insiders who also subscribe to Marvel Unlimited: Read select issues from ongoing series SCARLET WITCH (2023) to see how a recently rejuvenated Agatha Harkness conjures up her "Contest of Chaos" that will corrupt A-List heroes and rising new stars! Playing out across eight interconnected Annuals this summer and fall, CONTEST OF CHAOS will chronicle Agatha's bid for control over the Darkhold, kicking off in prelude issue SCARLET WITCH ANNUAL #1. And, if you read all six of these issues in the newest version on the Marvel Unlimited app by August 20 11:59 PM ET, you'll have a chance to earn a total of 1,000 Insider points!
ROAD TO CONTEST OF CHAOS READING QUEST:
After stealing something dark and dangerous from her former pupil Wanda Maximoff, Agatha is set to unleash her corruption on Marvel's unsuspecting heroes! Crafted by writer Stephanie Phillips and a team of all-star artists, the CONTEST OF CHAOS Annuals will spotlight an intense showdown between two major characters, as the forces of chaos compel them to go head-to-head! Throughout the eight over-sized issues, Phillips and artist Alberto Foche will reveal more of Agatha's twisted scheme in bonus backup stories.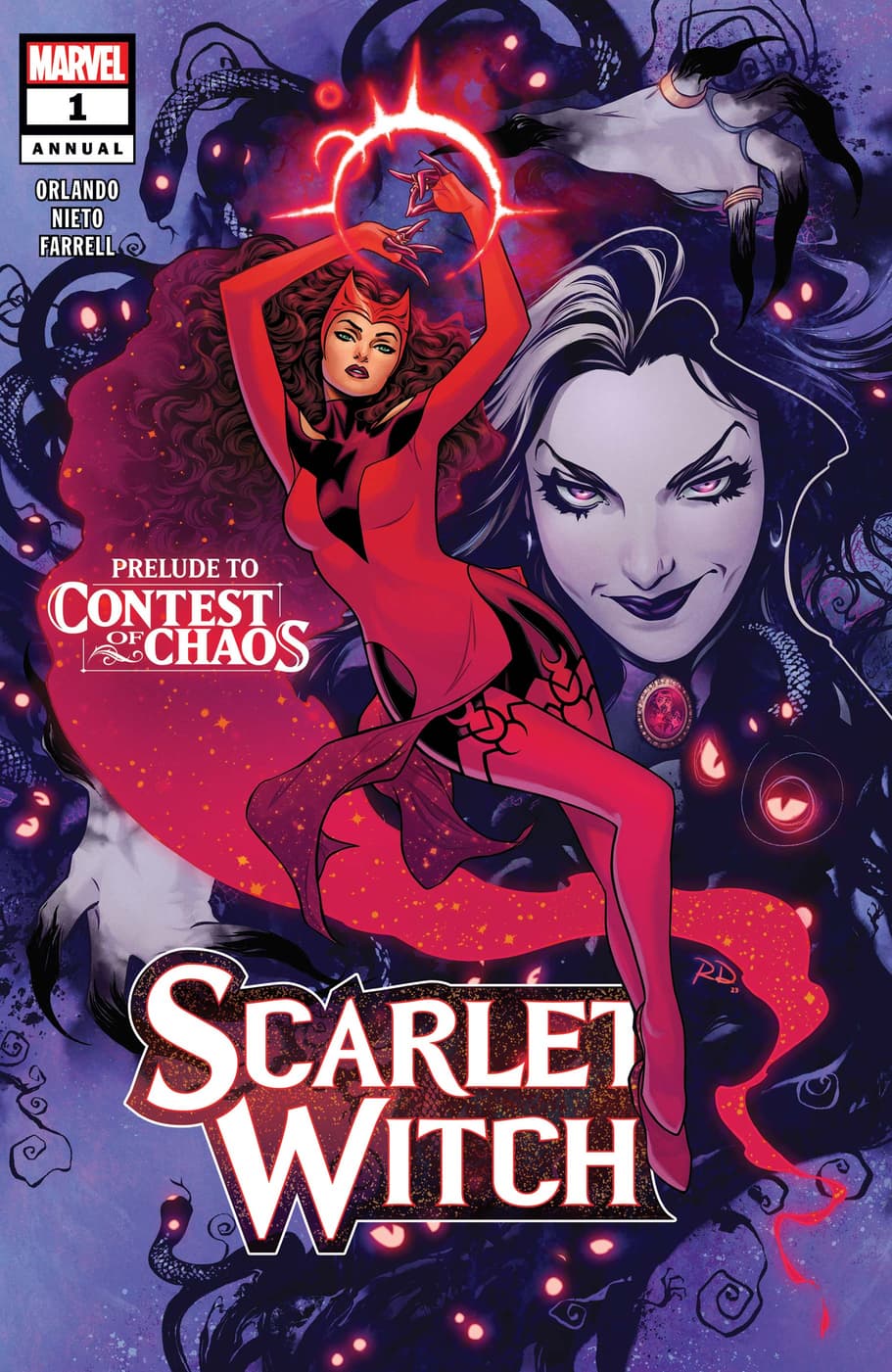 What are you waiting for, Marvel Insiders? The chaos kicks off in SCARLET WITCH ANNUAL #1, so grab a sneak peek now, then get reading on the Marvel Unlimited app! Not a Marvel Insider? Sign up today and earn points to redeem for exclusive rewards just by being a Marvel fan. See what rewards are available now.
Must be a Marvel Insider, Marvel Unlimited subscriber and complete reading SCARLET WITCH (2023) #1-5 and SCARLET WITCH ANNUAL (2023) #1 in the newest version of the Marvel Unlimited app by August 20, 2023, 11:59 PM ET to receive points designated. Marvel Insider Loyalty Rewards Program is open to U.S. residents 18+ only. Points will be awarded by August 21, 2023.  Visit marvel.com/insider/faq for more details.
The Hype Box
Can't-miss news and updates from across the Marvel Universe!