Comics
Published March 13, 2019
Rocket's 5 Biggest Fights
Check out the Guardian of the Galaxy's best battles!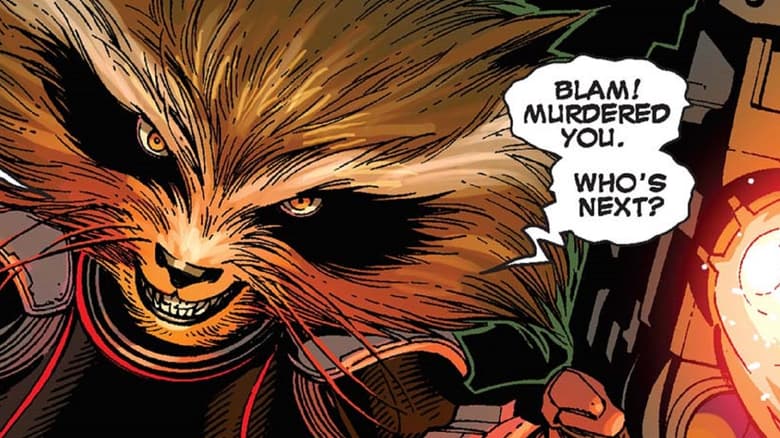 Rocket Raccoon, the Guardians of the Galaxy's diminutive gunslinger, is equal parts furry and ferocious. Below, we've compiled a list showcasing some of his biggest battles to date!
1. ROCKET RACCOON #4
Before he became a guardian of the entire galaxy, Rocket protected a corner of the cosmos called the Keystone Quadrant. In the closing chapter of his debut limited series, Rocket helped put an end to the maniacal Judson Jakes' Toy War and restored peace to Halfworld.
2. ANNIHILATION: CONQUEST - STARLORD #4
Rocket first teamed up with the future Guardians to help fight back the invading alien race called the Phalanx. His expert pilot skills came in handy when Star-Lord and his crew needed to flee the Phalanx-occupied planet called Hala. This would not be the last time Raccoon's reckless genius would come in handy behind a steering wheel.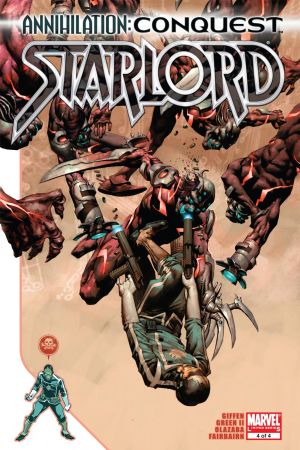 Annihilation: Conquest - Starlord (2007) #4
published

added to marvel unlimited

rating

writer

letterer

penciller (cover)

colorist

penciller
What is Marvel Unlimited?
3. GUARDIANS OF THE GALAXY #10
When the team threatened to call it quits, only Rocket's perseverance and spirit kept the Guardians together. With Star-Lord trapped in a Negative Zone prison, Rocket led a small squadron of Guardians to bust their erstwhile leader out of captivity. With this success under his tiny belt, Rocket proved that he could rise to even the biggest of occasions.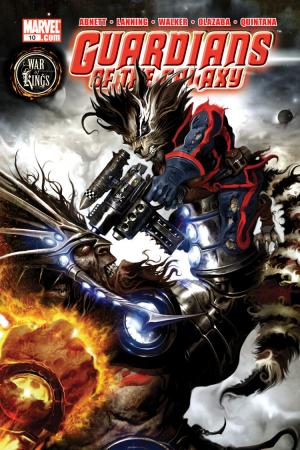 Guardians of the Galaxy (2008) #10
published

added to marvel unlimited

rating

inker

other

writer

colorist

penciller

letterer
What is Marvel Unlimited?
4. WAR OF KINGS #3
Few beings in the galaxy can go up against the brutally powerful Imperial Guardsman called Gladiator and live. Rocket did just that when he took on the Shi'ar powerhouse, armed with only a mop and the mental trickery of Rachel Grey. Rocket doesn't even need guns to gain the upper hand in a battle, just the illusion of guns.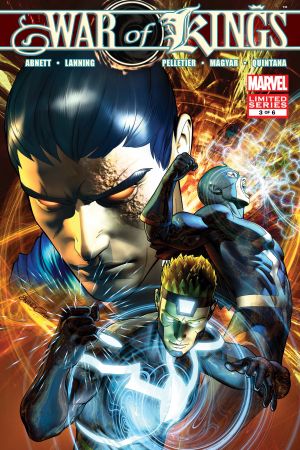 War of Kings (2009) #3
published

added to marvel unlimited

rating

editor

other

writer

penciller

inker

colorist

letterer
What is Marvel Unlimited?
5. GUARDIANS OF THE GALAXY #2
As a Badoon warships descended upon London, Rocket and his fellow reunited Guardians sought to fight off the invasion. Armed with a pair of blaster pistols and a rocket pack, the freedom fighter tried out his new catch phrase – "Blam! Murdered you!" – on a couple dozen Badoon warriors.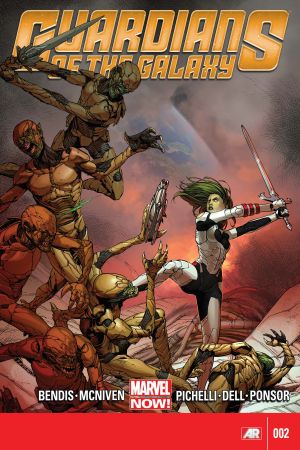 The Hype Box
Can't-miss news and updates from across the Marvel Universe!