Comics
Published September 13, 2018
Saladin Ahmed and Javier Garrón Join Forces on Miles Morales: Spider-Man
Miles Morales has a whole new world of problems coming for him this December!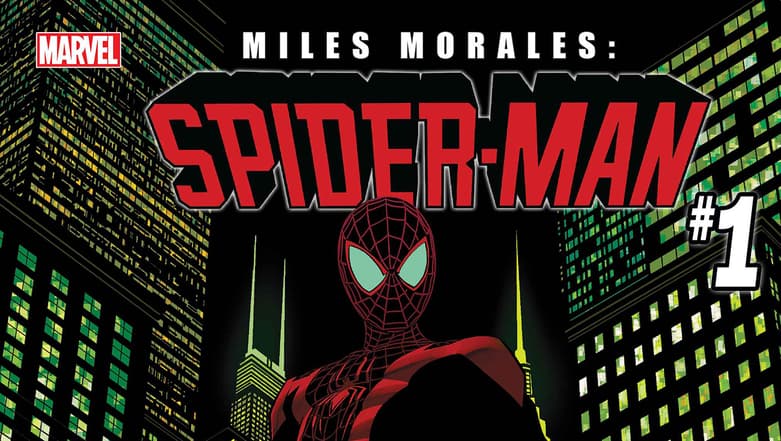 Miles Morales is swinging into a new series of his own this December -- and he'll have some heavy hitters to tell the next part of his story! Eisner Award-winning writer Saladin Ahmed (BLACK BOLT) and Marvel Young Gun artist Javier Garrón (ANT-MAN AND THE WASP) will team up for MILES MORALES: SPIDER-MAN this winter. Issue #1 will go on sale Wednesday, December 12, so there's a lot of time to get excited about Miles' new Spidey story!
In MILES MORALES: SPIDER-MAN, we will find our teenage Super Hero navigating his superpowered responsibilities as well as his personal ones. Much like the way we first met Peter Parker as he balanced his own dual roles, Ahmed and Garrón will present Miles as a regular teen and street-level hero. But things won't stay quiet in his Brooklyn neighborhood for long -- a bunch of mysterious criminals, including Rhino, start showing up to cause a ruckus, meaning Miles will have to suit up to defend his city.
Marvel.com spoke with Ahmed and Garrón to get a sense of what's coming up for Miles Morales and his future as Spider-Man.
Marvel.com: It looks like Miles will be dealing with one of the most relatable and human parts of being Spider-Man: balancing his hero life with his teen life. How difficult will you be making this for Miles for this book?
Saladin Ahmed: I love adult Peter dealing with adult troubles -- just wrote an AMAZING SPIDER-MAN ANNUAL about that! But Spider-Man is, in his essential origins, a teenage hero. And Miles will be that Spider-Man: facing threats against the neighborhood rather than the multiverse. Super Villains, yes, but also other threats that speak to our times. He'll be doing that while also trying to while dealing with bullies, assistant principals, and canceled teen dates. It's going to be hard! Part of what we love about Spider-Man is all the crap he goes through. And Miles will be dealing with some dark realities of our modern world. But I also want this book to have a bright thread running through it, because what we really love about Spider-Man is that he keeps us smiling no matter how grim things seem.
Marvel.com: Miles Morales has had a big impact on the Marvel Universe. What goes into how you create his look and the tone of the book?
Javier Garrón: Miles is essential in the Marvel Universe! I felt a bit like Spider-Man himself when I was offered the series. It's a great power but it comes with great responsibility! Miles is the future... but now! You must portray him as the vital character he is in the great design of the Marvel Universe and at the same time keep him human, actual, and relatable as the icon of hope he is too. Spider-Man has always been the most incredible fantasy grounded in the most real world. You have this guy with real problems, set in a real city in the present, with the most amazing powers, villains and adventures. You must hit both notes and that's what we're set to do here.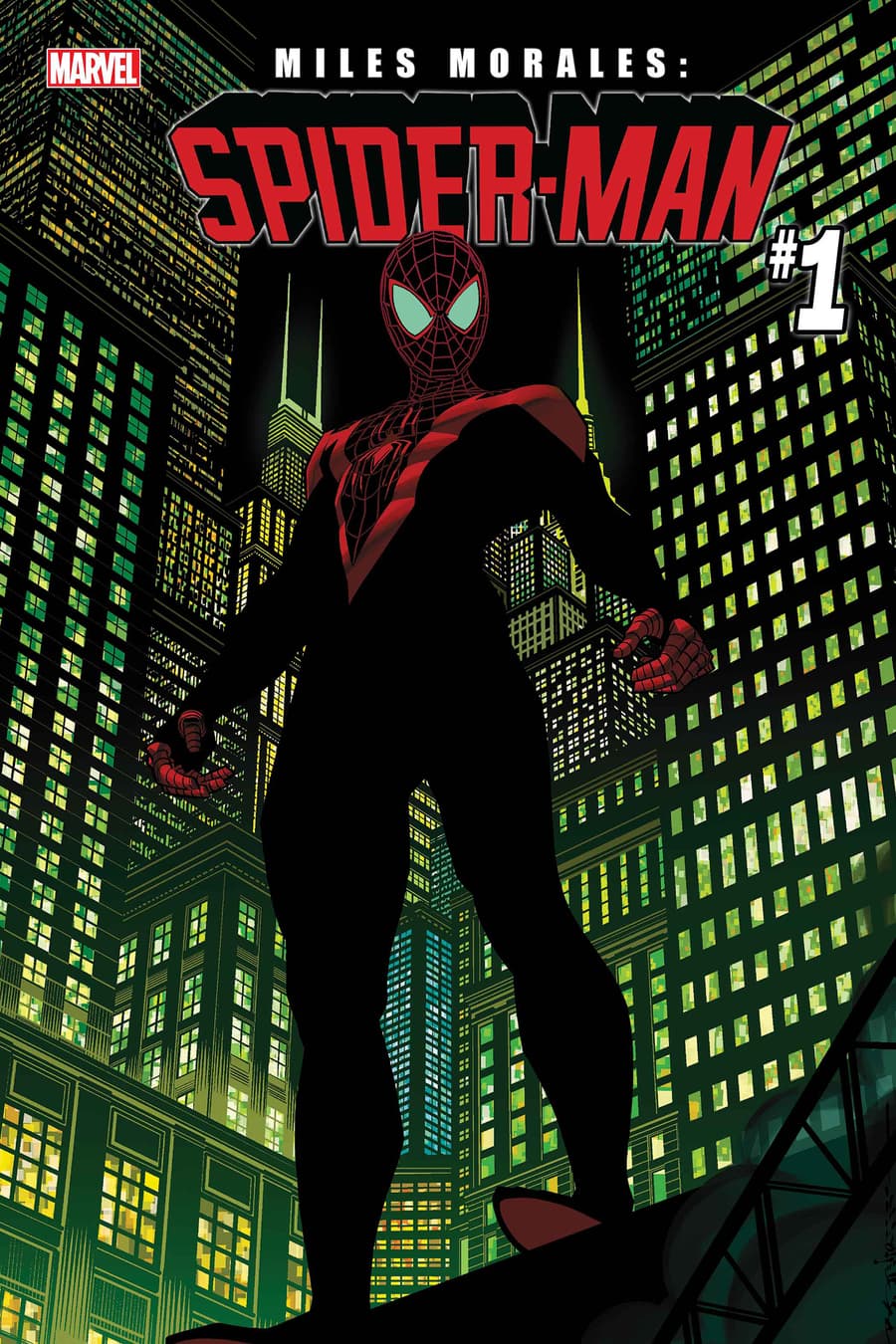 Marvel.com: Will any of his fellow heroes be showing up to lend a hand (that you can tell us without spoiling too much)?
Saladin Ahmed: Yes! One of Marvel's biggest heroes (not Peter Parker FWIW) will be a major guest star in the first arc. And looking past that,the question of how Miles as the relatively new kid navigates the Marvel Universe's world of living legends is a really rich one, and I'm looking forward to exploring it through guest stars and team-ups.
Marvel.com: Miles was created by Brian Michael Bendis and Sara Pichelli. How has their work inspired you, and are you taking any specific cues from them?
Javier Garrón: It's essential! When I'm working I always have a pile of comics by my side with inspiration and reference, and their comics are there at the top of the pile. I'm not aiming to do the same, I couldn't do it even if I tried, but the Miles Morales everybody loves and adores, the hero everyone looks up to, is theirs. Bendis wrote the entirety of the main series and Pichelli is not only one of my favorite artists, she is the cornerstone is visual terms of the character. I'm trying to breath that spirit they infused in Miles and carry it to the next step in the Marvel Universe. That's the epic side of the approach, but Pichelli always kept Miles himself and the world around him cool, fresh, of the moment. The clothes and hairstyles, the art direction, the lighting and tone must steel feel very connected with the world we live in. Pichelli is also a master of facial and body expression, one of the best there is designing epic shots and dynamic action sequences, and my firm intention is to live by all those rules.
Marvel.com: Saladin, what are your thoughts on writing for a character who has made such an impact on the Spider-Man universe? (And following up Bendis et al?)
Saladin Ahmed: Bendis has the following he does for a reason. His writing was one of the things that brought me back to Super Hero comics after years away, so I suppose there's some intimidation factor.  But here as elsewhere in the Marvel Universe, I just try to respect the work of those who came before me while still putting my own stamp on these characters. Marvel stories are built from layers -- other creators had to help define Peter Parker further after Stan Lee and Steve Ditko, or we wouldn't have the Spider-Man we love today!
MILES MORALES: SPIDER-MAN #1 goes on sale Wednesday, December 12! Stay tuned to Marvel.com for more news and contact your local comic shop to pre-order your copy!
The Hype Box
Can't-miss news and updates from across the Marvel Universe!