Comics
Published June 23, 2023
Closer Look at the Comics Behind 'Secret Invasion'
The Skrulls take over the Marvel Unlimited app in new exclusive issues from the Infinity Comics lineup.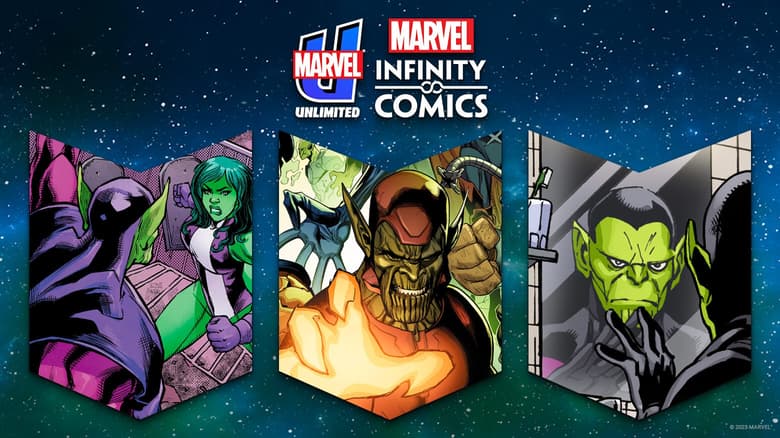 Now on Marvel Unlimited, your home for Marvel digital comics, read even more stories starring these galactic doppelgangers! New issues from the Marvel Unlimited app's exclusive Infinity Comics lineup offer even more insight on the Skrulls and their insidious takeover of the Marvel Universe that culminated in SECRET INVASION (2008). Told in vertical, easy-to-read format, these new series and storylines will acquaint readers who are unfamiliar with the Skrulls and their longstanding history with Earth's heroes.
[RELATED: Introducing Marvel's Infinity Comics]
First, read the complete vertical adaptation of mega-event SECRET INVASION, revisit a strange Skrull chapter in Fantastic Four history, and see Avengers super-sidekick Rick Jones take on the vastly powerful Super-Skrull in a new arc from anthology run AVENGERS UNLIMITED.
Read more about these entry points that take you deeper inside the Skrull takeover—and offer great prelude reading for the SECRET INVASION event.
SECRET INVASION INFINITY COMIC #1-18
The vertical adaptation of mega-event SECRET INVASION (2008)! The shape-shifting alien race known as the Skrulls has secretly infiltrated every super-powered organization on Earth with one goal...full-scale invasion! Now, who can the Avengers trust when there are Skrull invaders in their midst? Panel after panel, reveal after reveal, and shocking moment after shocking moment—Brian Michael Bendis, Leinil Francis Yu, Laura Martin, and Gabriele Dell'Otto delivered a story that changed the Marvel Universe forever.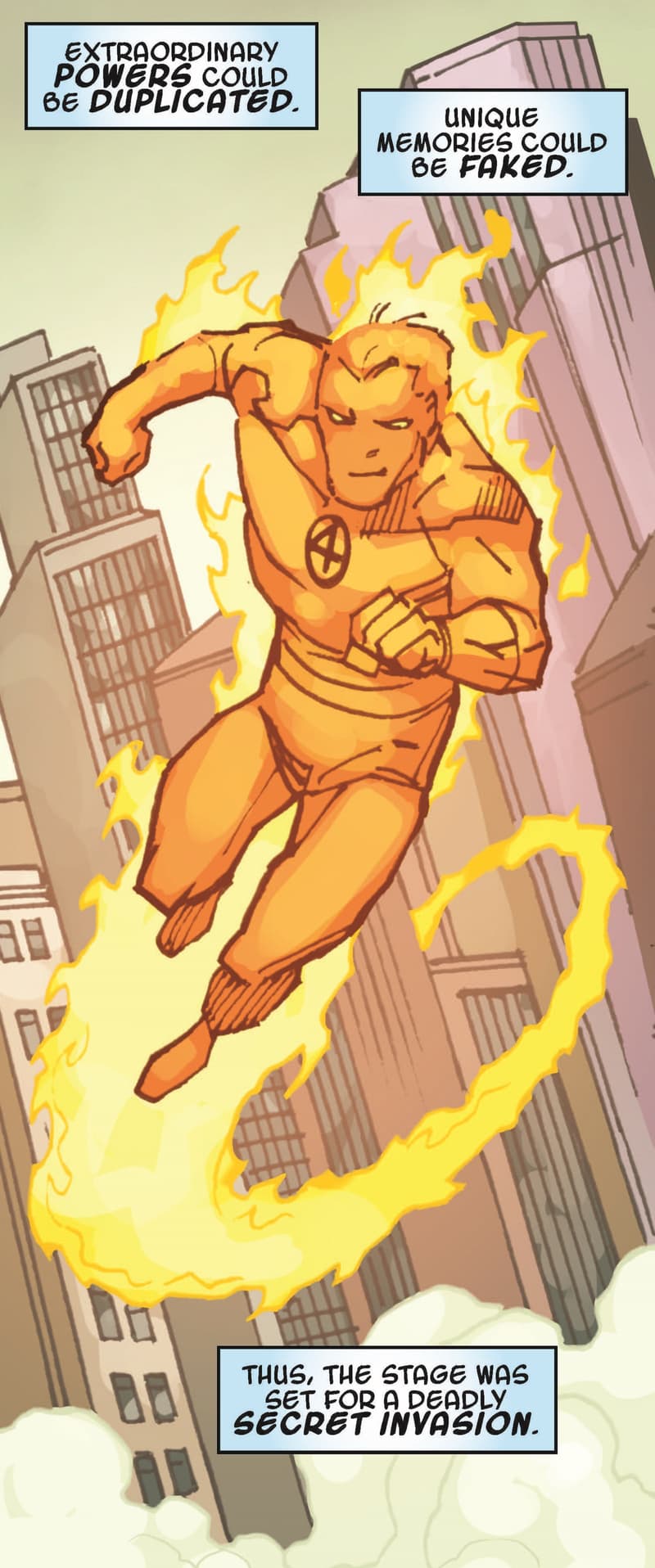 AVENGERS UNLIMITED #50-51
A new three-part arc from Jeremy Adams, Alan Robinson, and Mike Spicer: The Super-Skrull possesses all the powers of the Fantastic Four, and more! And he's after Rick Jones! Can Iron Man and She-Hulk hold him at bay?
When Rick Jones' locker is delivered to Avengers Mountain, it falls to Iron Man and She-Hulk to decide what to do with it. But it turns out Rick had more than dirty gym clothes inside—and now two Avengers are facing an invasion from the stars!

The Hype Box
Can't-miss news and updates from across the Marvel Universe!