Comics
Published May 22, 2019
Shuri Steps Up as Black Panther
Here's how Shuri has taken up the mantle of Black Panther.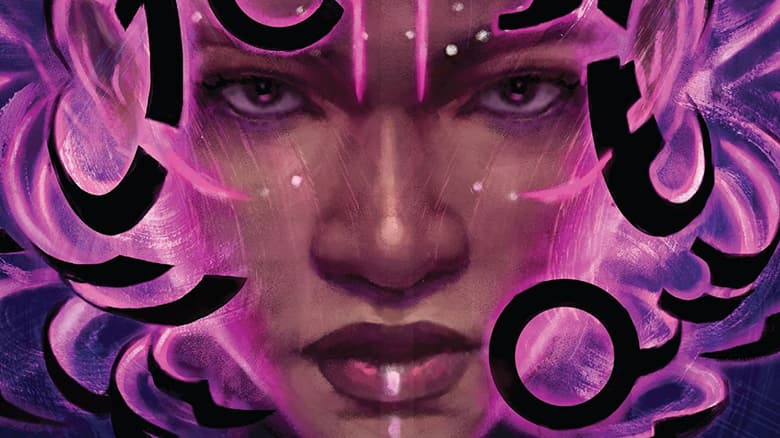 Taking on the mantle of Black Panther is no easy task, but luckily, Shuri has had some experience. Here are a few of the challenges Shuri faced before as Black Panther.
Taking charge without T'Challa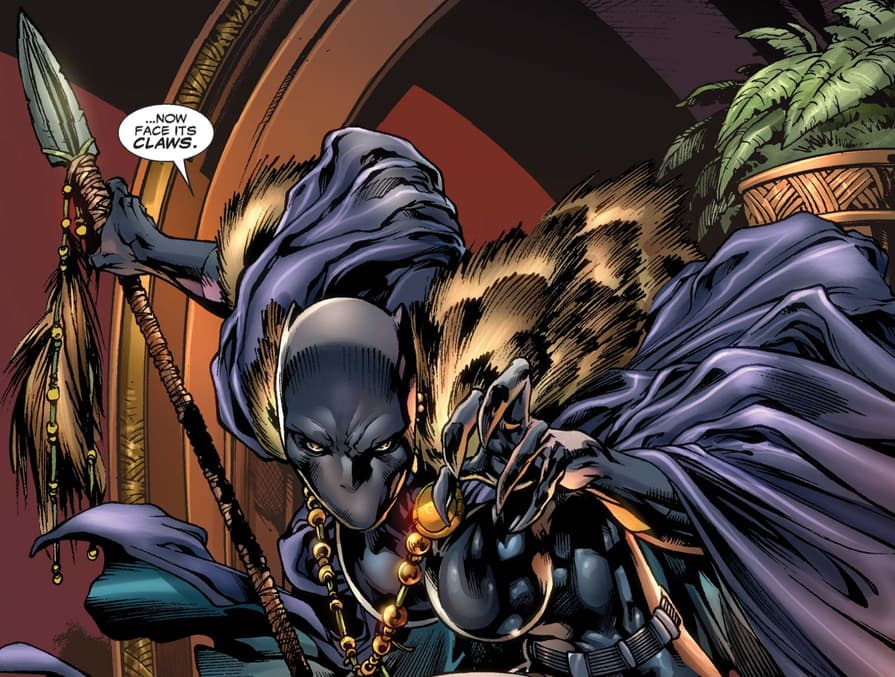 The reason Shuri is taking on the Black Panther mantle now is because T'Challa has gone missing. Having him around to pass along his wisdom and the knowledge he's gained over the years as the Black Panther would have definitely been helpful for Shuri. But this isn't the only time she's had to go it alone. The first time she stepped up as the Black Panther, in 2009's BLACK PANTHER #3-6, T'Challa was in a coma, so she had to learn the ropes without his guidance. Having her big brother around as a mentor would certainly make things easier for our princess, but she's proven before that she can handle this kind of circumstance on her own. It's a challenging situation, but she's got this!
Stepping up in a crisis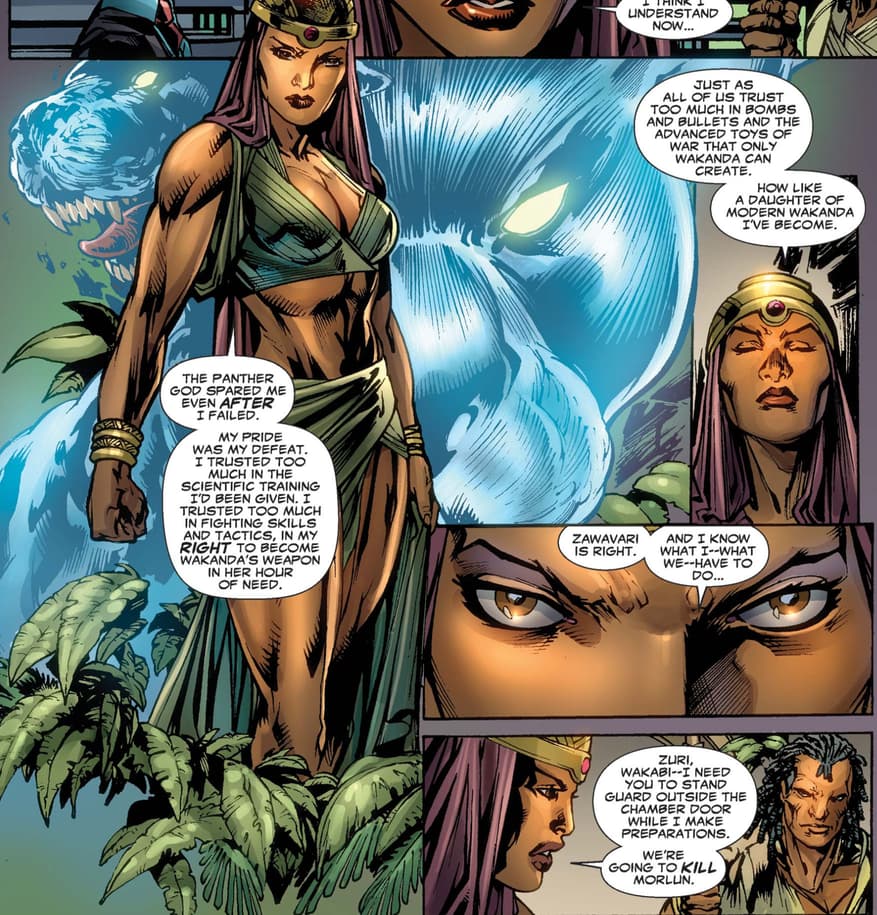 In addition to the fact that T'Challa has gone missing, there's an otherworldly invader known as a Space Lubber on the loose, and it has the ability to create black holes. So not only does Shuri have to get used to being the Black Panther again, but she has to find her footing while also figuring out how to stop a super dangerous enemy. Not to worry, though – Shuri's been through this before. The last time she took the mantle, the villain Morlun was threatening to wipe out all of Wakanda.  You could say it was a pretty high-pressure situation, so Shuri knows how to hit the ground running.
Overcoming personal struggles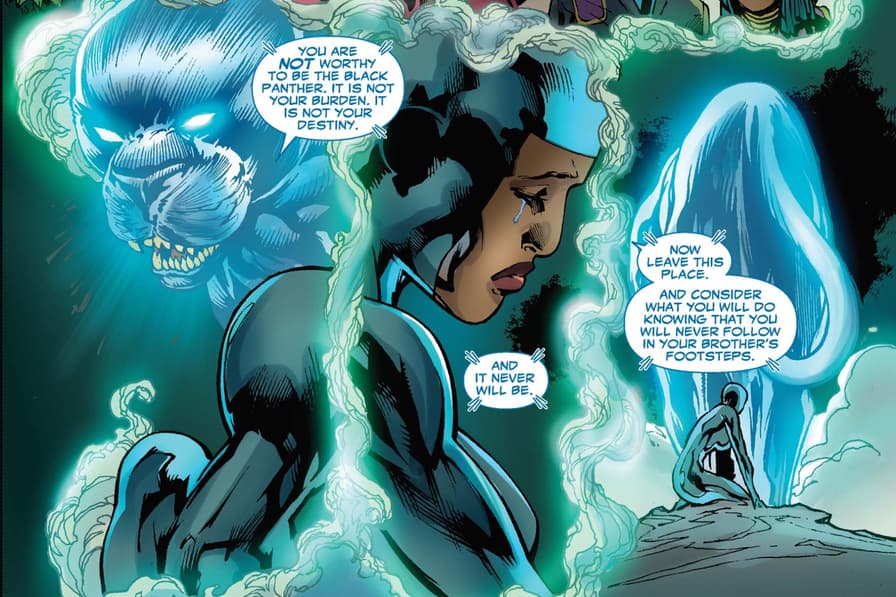 Throughout the current run of SHURI, we've seen her struggling with the prospect of becoming the Black Panther again. She's not sure it's what she wants, and she's trying to figure out what her role in the Wakandan leadership should be. But her team-ups with Miles Morales and Kamala Khan (SHURI #6 and #7) help her work through her doubts. Interestingly, she was struggling with essentially the opposite internal challenge the last time around. She wanted the mantle so badly at that point that the Panther God initially denied her the Black Panther powers, feeling she was too jealous of T'Challa (BLACK PANTHER #1-2).  So Shuri has put a lot of thought into taking on this responsibility, but she always seems to find a sense of balance.
Working with Storm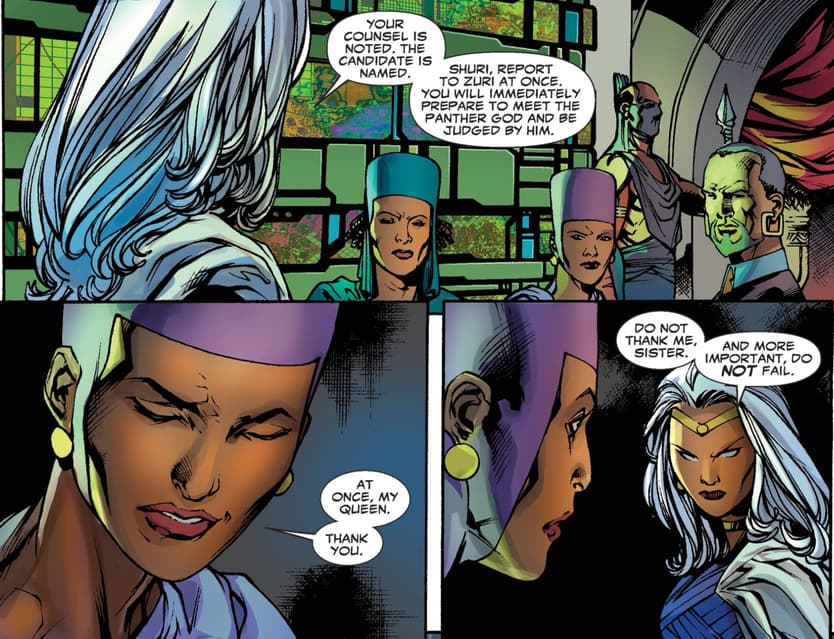 Shuri has demonstrated that she's fully capable of stepping up as the Black Panther on her own. But still, it doesn't hurt to have someone as impressive as Storm by your side. It was Ororo who nominated Shuri to become the Black Panther when T'Challa was in a coma, and the two are working together again to locate T'Challa and prevent more black holes from popping up.
Thinking on her feet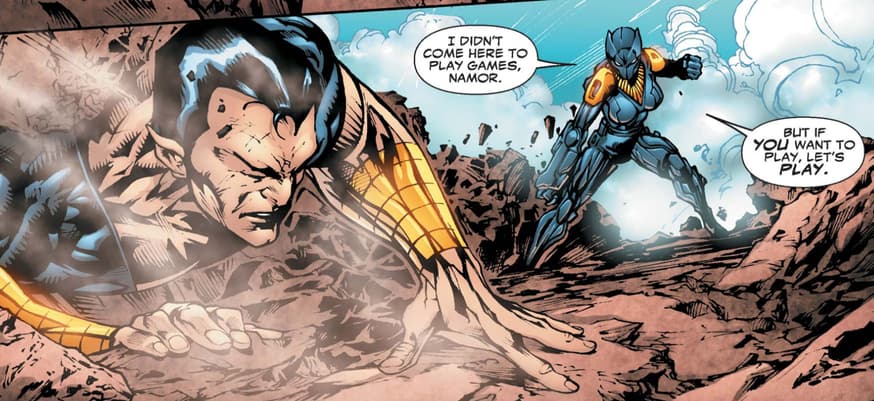 Shuri is good at a lot of things, and one of her most notable strengths is her intelligence. She's had to use her brains to minimize the damage caused by the Space Lubber's black holes already (SHURI #5), before even becoming the Black Panther again – and it looks like it's going to take some quick thinking to stop the invader for good. Shuri found herself in a similar situation the first time around when she used her smarts to figure out what role Namor played in T'Challa's assassination attempt (BLACK PANTHER #9-12). We all know Shuri's brilliant, and that certainly comes in handy when you're the Black Panther.
Stepping into the role of Black Panther is a tall order for anyone. But Shuri kicked butt the last time, and her experience gave her some valuable insights that she can draw on now.
Read more about Shuri's awesomeness as she took on the mantle again in SHURI #8, written by Nnedi Okorafor with art by Rachael Scott.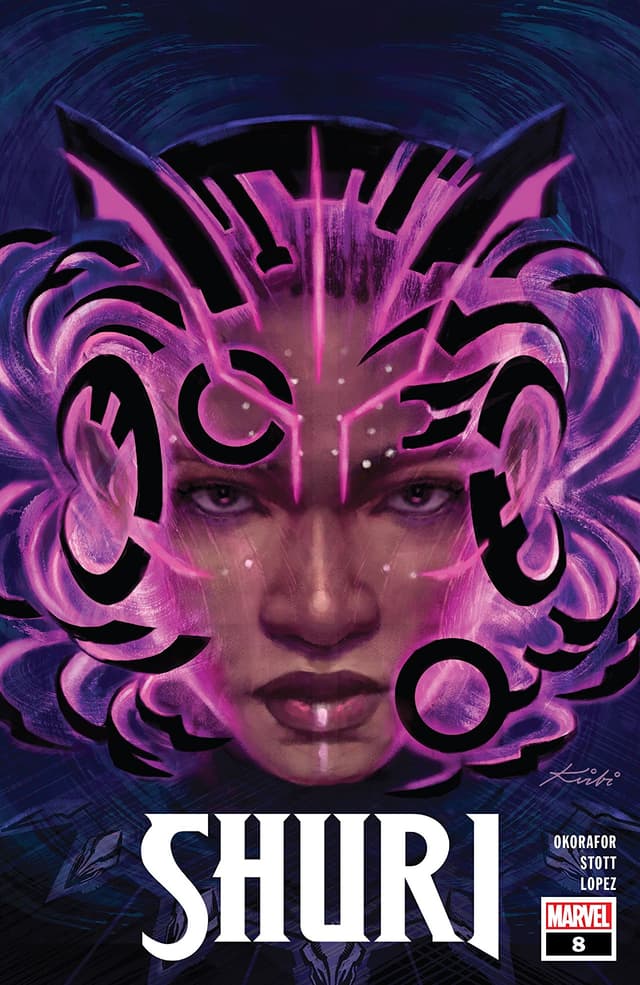 The Hype Box
Can't-miss news and updates from across the Marvel Universe!