Comics
Published September 12, 2022
Spider-Man, the X-Men, Ms. Marvel, Venom, and More Are Ensnared in Chasm and the Goblin Queen's Dark Web
See what the Spider-Man/X-Men epic 'Dark Web' will weave this December!
This December, the two most famous wronged clones of the Marvel Universe will team up to take back what's theirs!
Madelyne Pryor, AKA the Goblin Queen, and Ben Reilly, now known as Chasm, will reignite an Inferno that will send Spider-Man and the X-Men into a spiral in DARK WEB! And they won't be the only ones feeling the flames of Maddie and Ben's revenge! In addition to the launch of the opening one-shot, December will bring on a series of tie-in issues and limited series and fans can get the full scoop right now!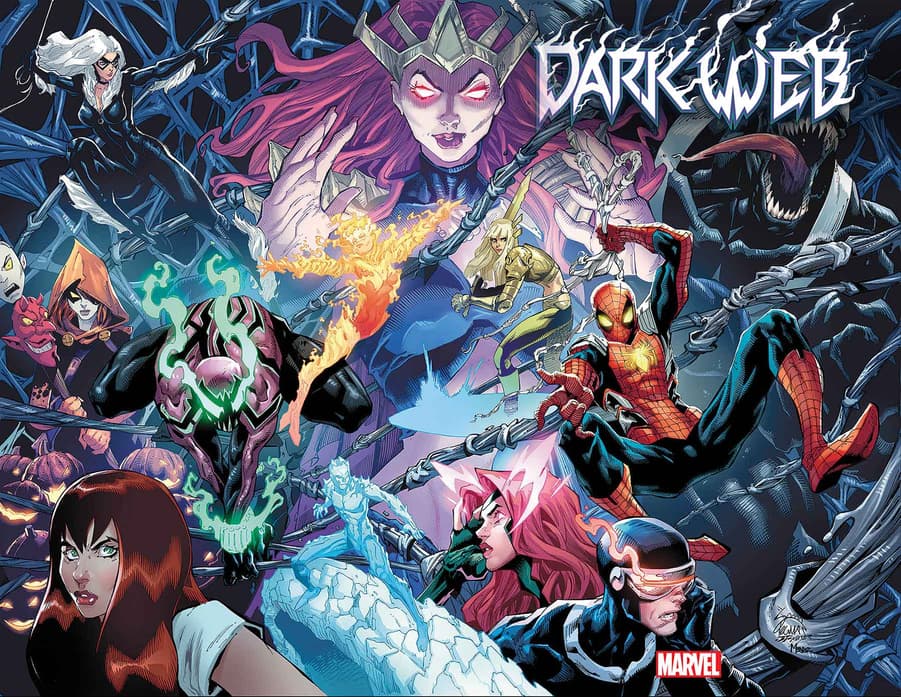 Fans can get a closer look at each one right now! See below for a preview each of the featured stories, including: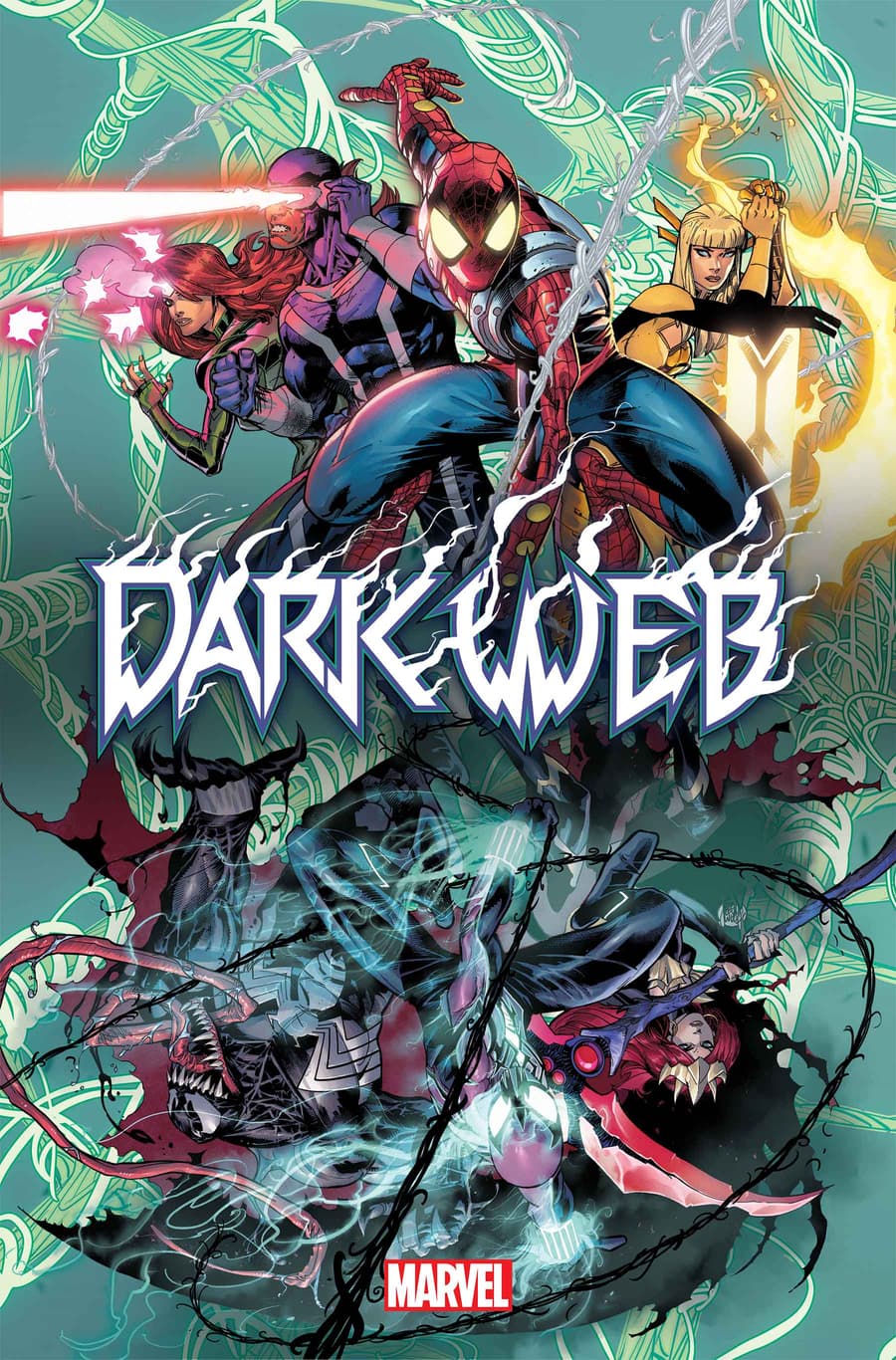 DARK WEB #1
Written by ZEB WELLS
Art by Cover by ADAM KUBERT
Wraparound Variant Cover by RYAN STEGMAN
On Sale 12/7
The saga will be bookended by two one-shots, subtitled DUSK and DAWN, written by current AMAZING SPIDER-MAN scribe Zeb Wells and drawn by superstar artist Adam Kubert. DARK WEB #1 will reveal the true scope of Madelyne and Ben's wicked alliance, what it means for Spider-Man and the X-Men, and the surprising role Venom will play. The sun is setting, dusk is approaching, and it's going to be a long night.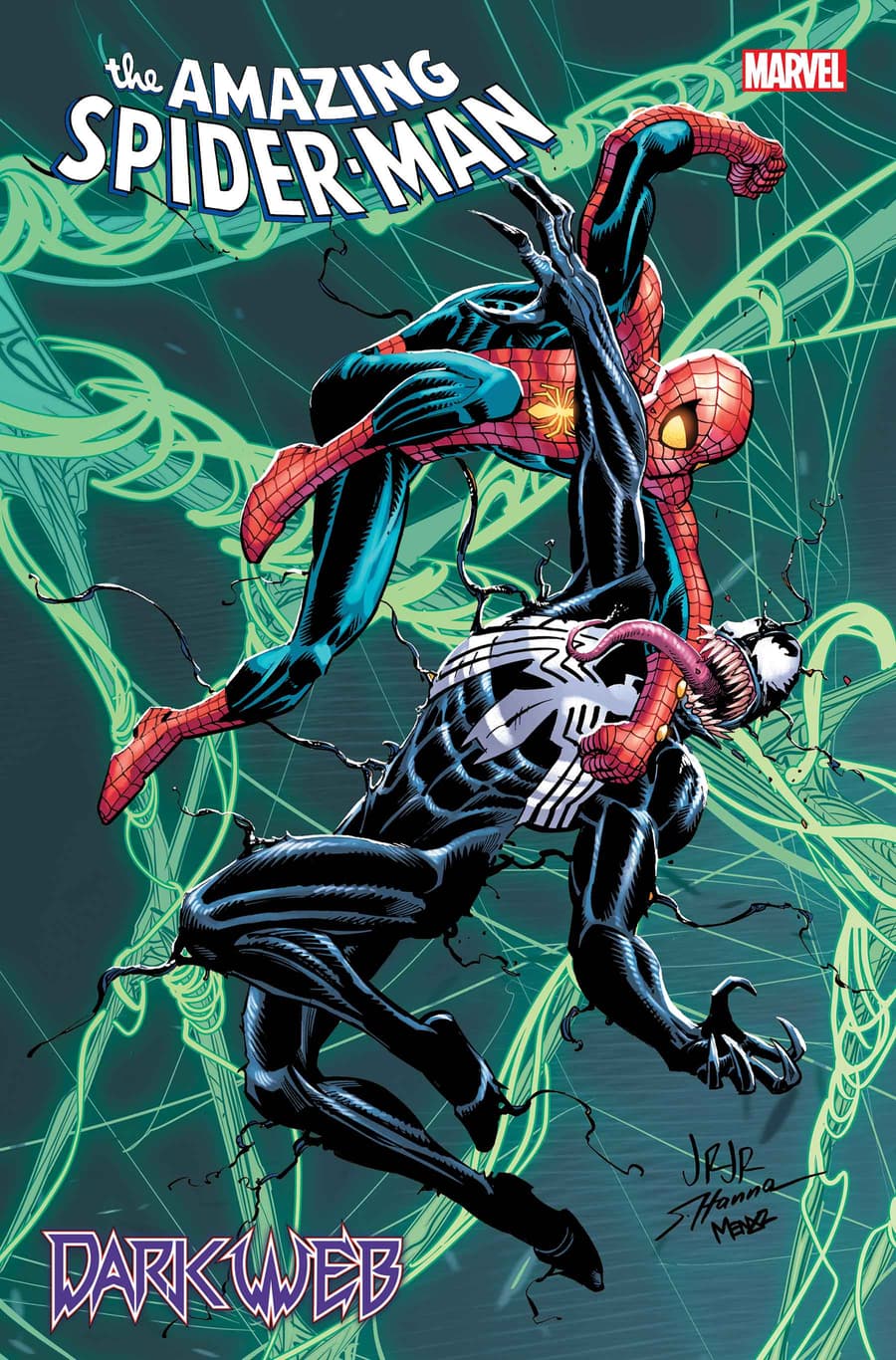 THE AMAZING SPIDER-MAN #15
Written by ZEB WELLS
Art by ED McGUINNESS
Cover by JOHN ROMITA JR.
On Sale 12/14
Zeb Wells will continue the story in AMAZING SPIDER-MAN #15 with legendary artist Ed McGuinness. Peter Parker will have his hands full with back to back showdowns, starting with Venom. Find out exactly why Venom is helping Chasm!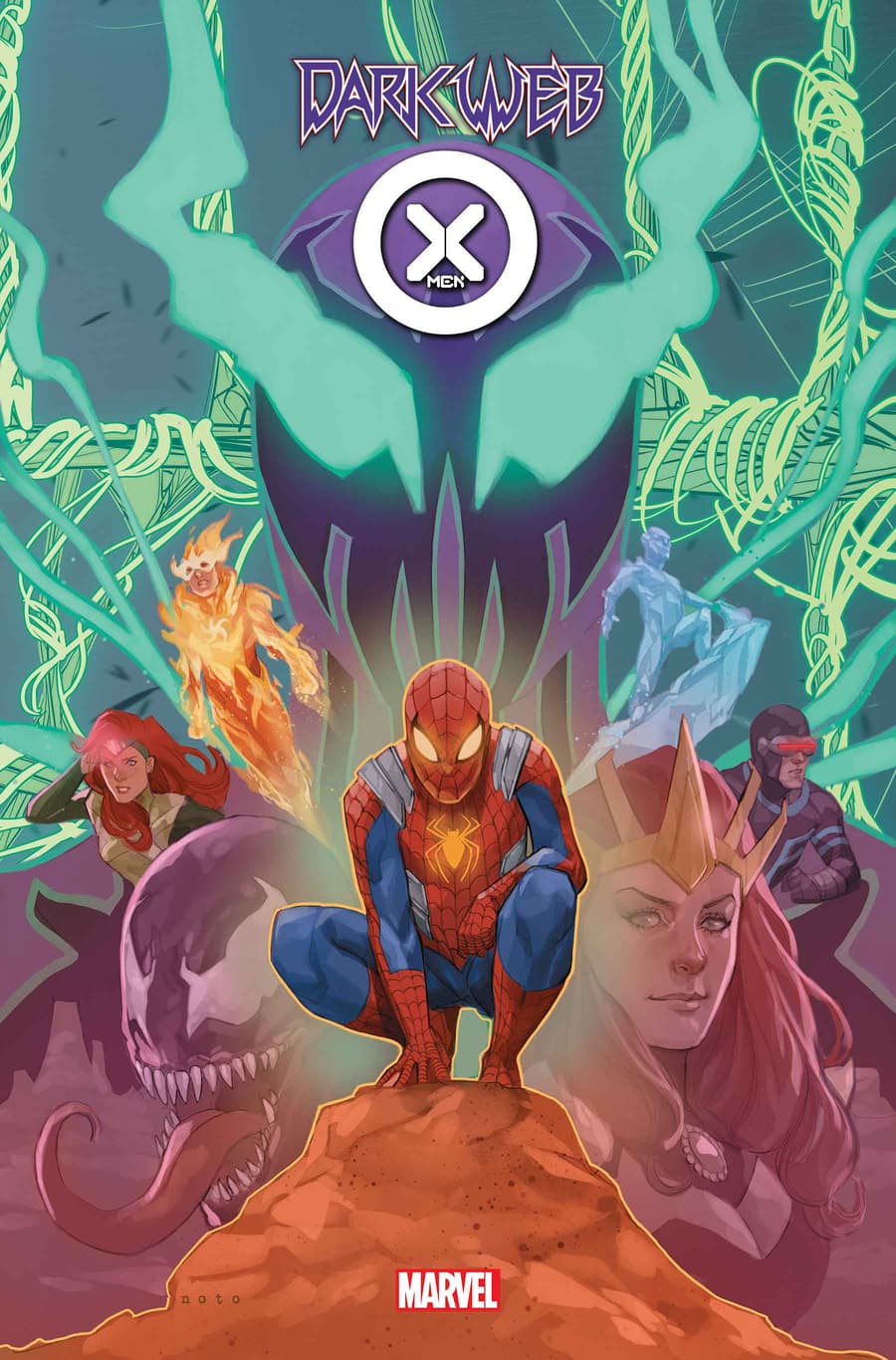 DARK WEB: X-MEN #1
Written by GERRY DUGGAN
Art by ROD REIS
Cover by PHIL NOTO
December will also see the launch of DARK WEB: X-MEN, a three-issue limited series by X-Men writer Gerry Duggan and acclaimed NEW MUTANTS artist Rod Reis. In DARK WEB: X-MEN #1, chaos reigns in the streets of New York City as demon hordes pour forth from the realm of Limbo… a realm that until recently was ruled by Magik.  A realm now ruled by Cyclops' ex. Also, Havok's ex.  Also, a clone of Jean Grey. The X-Men wade into the fray by taking on some of their darker history as the Goblin Queen returns for vengeance!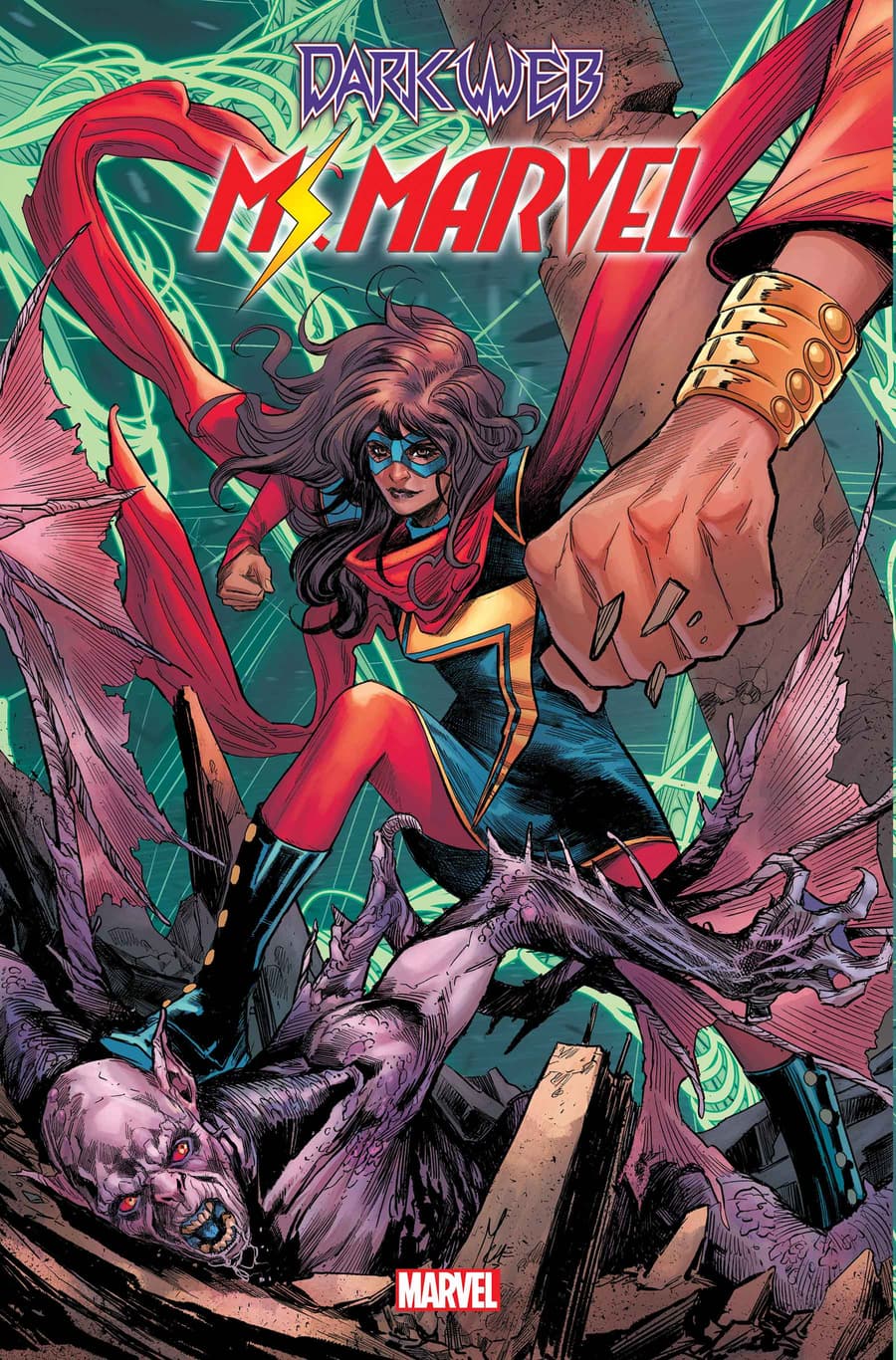 DARK WEB: MS. MARVEL #1
Written by SABIR PIRZADA
Art by FRANCESCO MORTARINO
Cover by MARCO CHECCHETTO
On Sale 12/21
Currently a supporting character in the pages of Amazing Spider-Man, Ms. Marvel will also have a significant story arc during the event in her own limited series, DARK WEB: MS. MARVEL. From Sabir Pirzada, known for his work on MARVEL'S VOICES and Ms. Marvel on Disney+, and artist Francesco Mortarino in his exciting Marvel Comics debut comes a bold and badass new vision of Ms. Marvel! Fresh off her first few weeks working as an intern at Oscorp, Ms. Marvel finds herself as the last line of defense against a bunch of deadly and dangerous experiments going haywire thanks to Maddie and Ben's demonic machinations! Things get even worse when Kamala finds herself in Limbo, with no choice but to fight her way out! 
"I could not be more thrilled to return to Kamala's world after writing her in MARVEL'S VOICES: IDENTITY and getting a chance to help introduce her to the small screen on Disney+," Pirzada told Newsarama. "This time around, Kamala's facing a new challenge: the dangers of Limbo! And a few familiar faces - friends and foes - are bound to make some surprise appearances on this adventure!"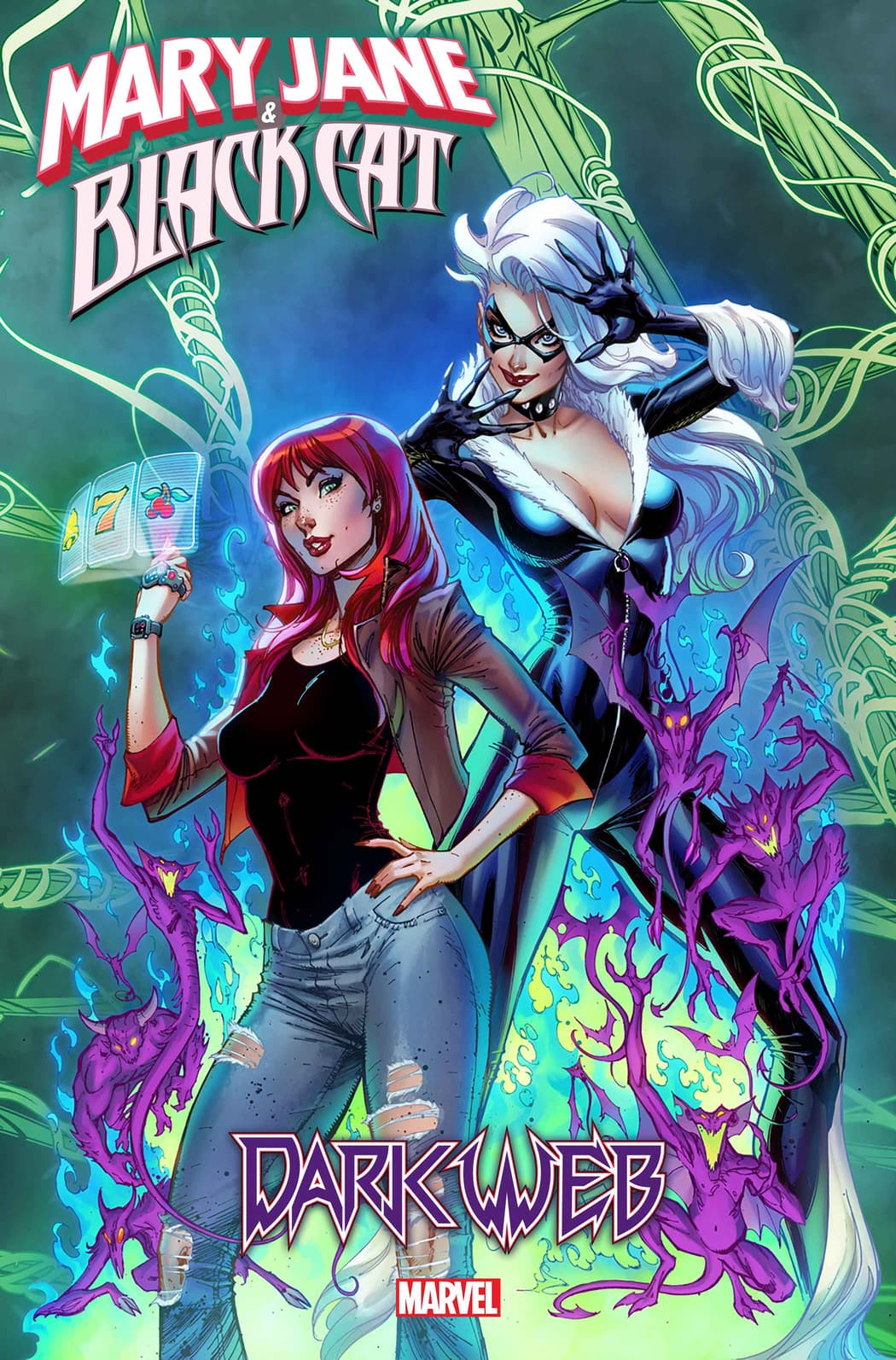 MARY JANE & BLACK CAT #1
Written by JED MACKAY
Art by VINCENZO CARRATU
Cover by J. SCOTT CAMPBELL
Announced last month, two of the greatest loves of Peter Parker's life are in for a DARK WEB adventure of their own in MARY JANE & BLACK CAT. After taking the character of Black Cat on a whirlwind of adventures in recent years in back-to-back solo series and the current IRON CAT limited series, Jed MacKay will now continue his transformative work on Marvel's premier super thief and this time, he's taken MJ along for the ride!
MacKay will be joined by artist Vincenzo Carratù—an up-and-coming talent making his exciting Marvel Comics debut. In this explosive and kick-ass limited series, Mary Jane Watson and Felicia Hardy find themselves thrown into one another's paths and then into LIMBO! But SOMETHING HAS CHANGED WITH MJ! And she's not the only one keeping secrets – Felicia's got a guilty conscience and it's playing havoc with their escape plan!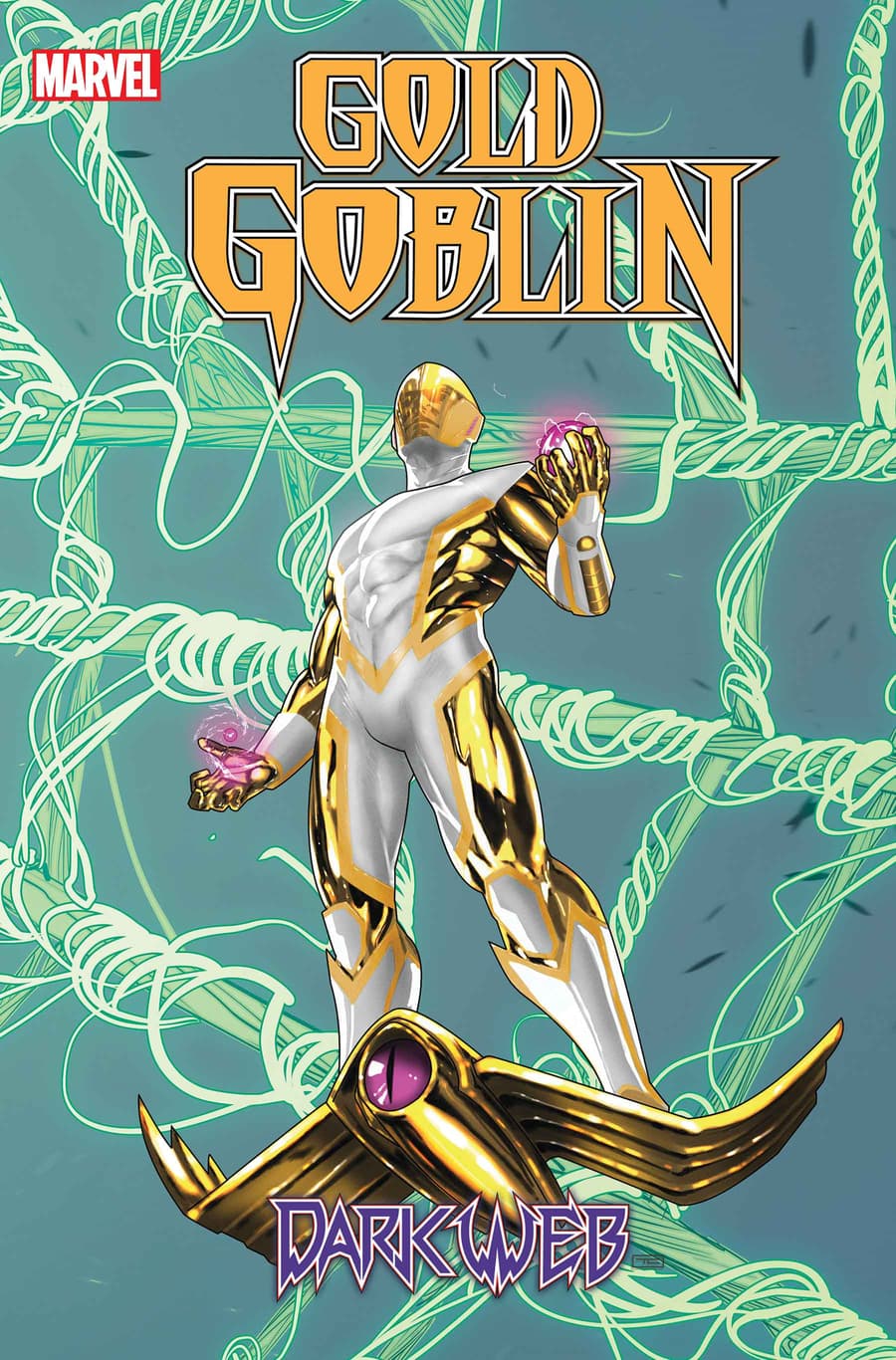 GOLD GOBLIN #2
Written by CHRISTOPHER CANTWELL
Art by LAN MEDINA
Cover by TAURIN CLARKE
Writer Christopher Cantwell and artist Lan Medina continue to explore Norman Osborn's heroic journey in GOLD GOBLIN #2. The thought-provoking limited series will prove that being a super hero isn't for everyone… After facing Chasm in DARK WEB #1, Norman Osborn will have to face another terrifying opponent in this issue who might cut Norman's new super hero career short!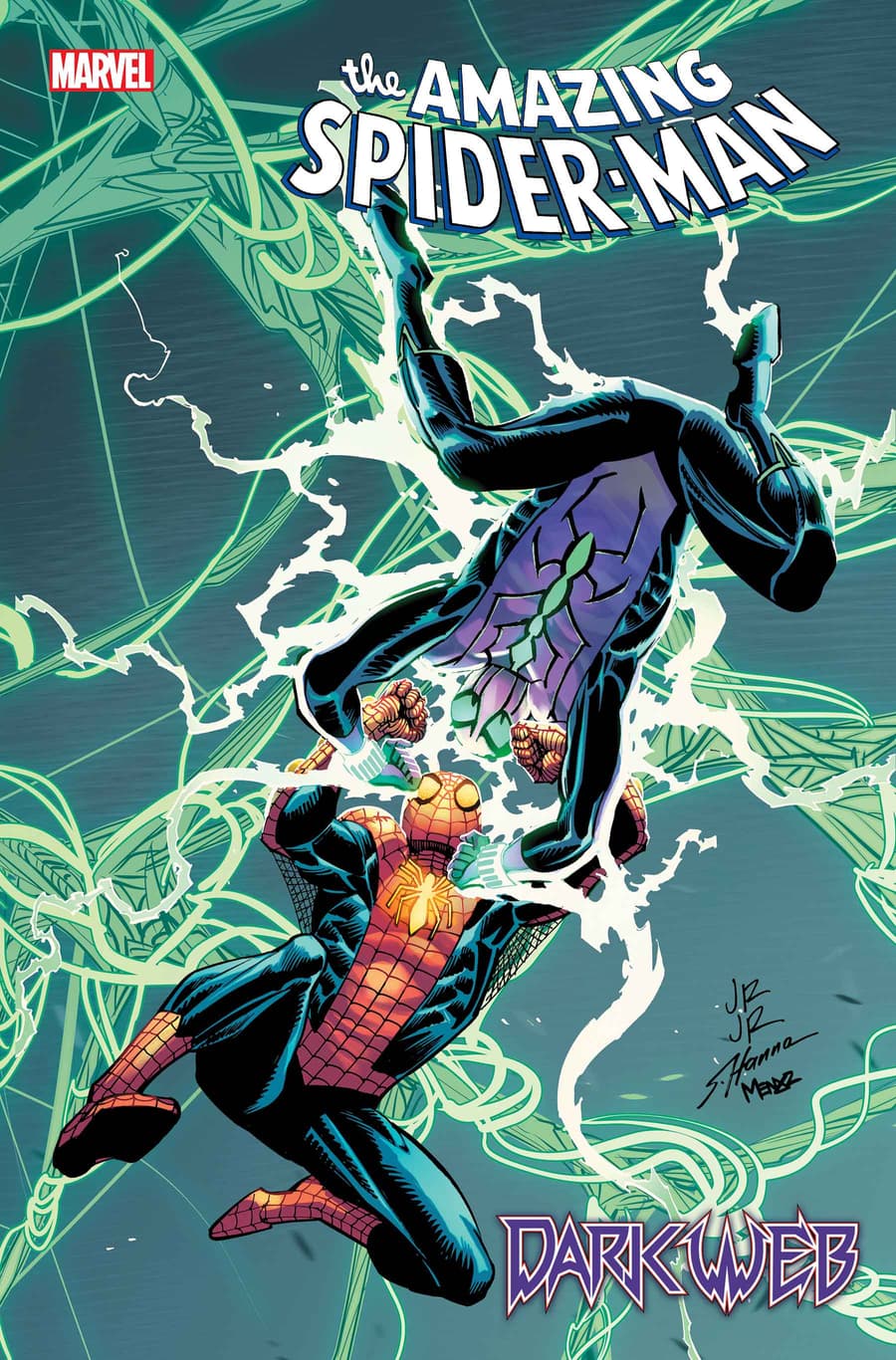 THE AMAZING SPIDER-MAN #16
Written by ZEB WELLS
Art by ED McGUINNESS
Cover by JOHN ROMITA JR.
On Sale 12/28
AMAZING SPIDER-MAN #16 brings back the Wells and McGuinness team! It's time for the main event. That's right, it's Peter Parker vs. Ben Reilly, no-holds-barred in the craziest battle you've ever seen! Chasm secures his place in Spidey's rogues' gallery… as the one who finally vanquishes Peter Parker?!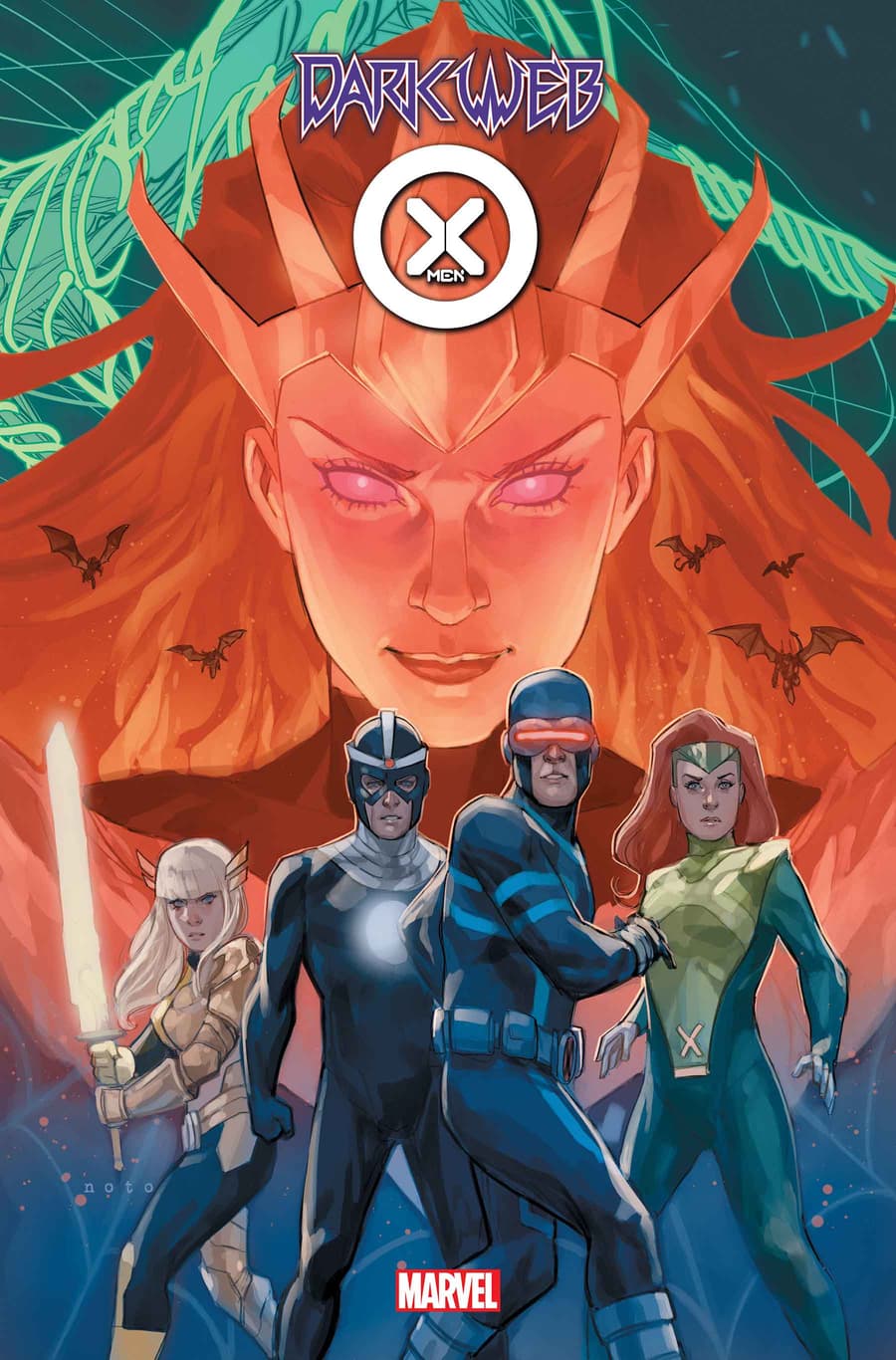 DARK WEB: X-MEN #2
Written by GERRY DUGGAN
Art by ROD REIS
Cover by PHIL NOTO
The not-so-happy reunions continue in DARK WEB: X-MEN #2. Some reunions – like those with an evil ex who rules a dimension of demons – are not so great. Sometimes even having your AMAZING FRIENDS at your side isn't enough to save things.
"You can't go wrong with the X-Men and their Amazing Friend, Spider-Man. Limbo is attacking NY and threatening to ruin the holidays. Come for the Inferno, stay for Rod Reis," Duggan told ComicBook.com.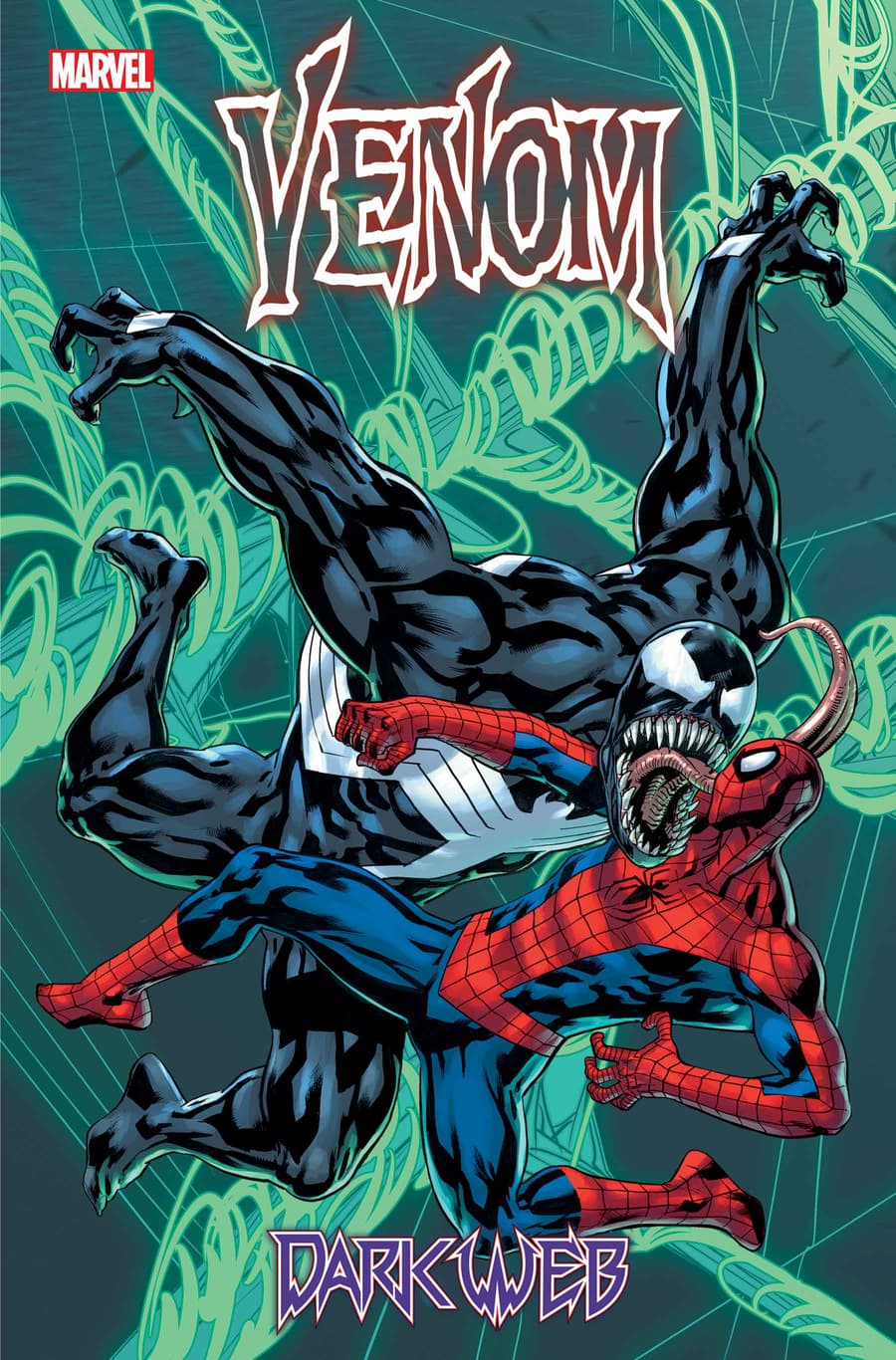 VENOM #14
Written by AL EWING
Art and Cover by BRYAN HITCH
In Al Ewing and Bryan Hitch's VENOM #14, secrets are revealed! Madeylne Pryor has plans for Eddie Brock and the symbiotes he can control – in this issue, she and her new ally CHASM bring them all to bear! Unwittingly turned into a slathering and terrifying monster you might recognize, Eddie Brock's fears from the last year stand fully realized in this turning point for Al Ewing, Ram V, and Bryan Hitch's enthralling run on the title!
The Hype Box
Can't-miss news and updates from across the Marvel Universe!