Comics
Published November 24, 2020
Spider-Man's Strangest Slugfests
Join Peter Parker for a brawl down memory lane!
Hey, heroes! By now you've probably heard all our howls about AMAZING SPIDER-MAN #53.LR and the fight-to-end-all fights therein, right? Listen, it's promising to be a slugfest you won't wanna miss, True Believers, even stacked up against other significant Spidey slobber knockers of the past!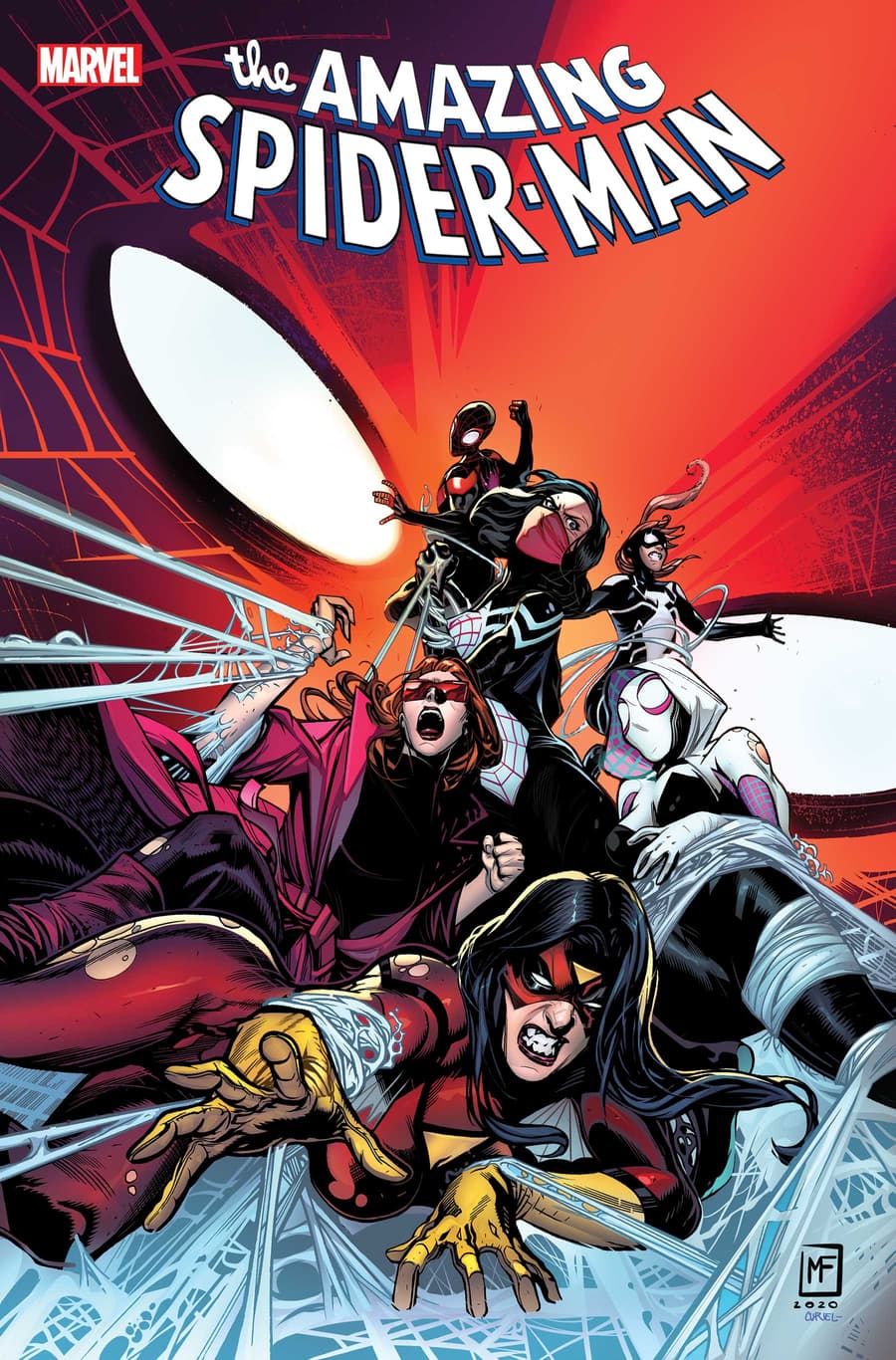 But, in the interests of hallowed history, we're willing and able to scare up a few of our furiously favorite Spidey sallies, ones in which our wondrous Web-Head was up against the wall—and sometimes didn't win! Ring the bell and come out punchin'!
Spider-Man slugs it out with the Sandman…and loses!
The first famous skirmish between Spidey and the Sandman still stands as a significant moment in Marvel history. Y'see, it was the first time May Parker's precocious nephew learned that a hero ain't always welcome in his own neighborhood, no matter how friendly he is.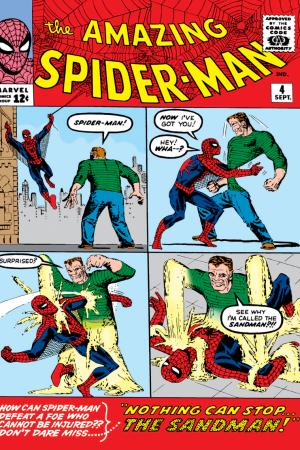 The battle took place way back in AMAZING SPIDER-MAN (1963) #4. Now, by that point in the Wallcrawler's early events, he'd done all right by himself. But along came a Sandman, made into a grainy ghoul by atomic power, and Peter Parker picked a whole mess o' problems by picking a fight with 'im! As it happened, it was Spidey's first big defeat, and he crawled away to lick his wounds—and to mend his torn togs.
Alas, our boy bounced back and another scrap occurred between hero and villain, the tide being turned that time by the presence of a handy vacuum cleaner! Hey, now; any port in a sandy storm, Effendi!
Spider-Man K-Os the Kingpin…by accident!
Oh-so many of you Marvelites see the big, bad—and let's face it, Tiger—unbeautiful Kingpin as a Daredevil baddie, but the truth of the matter lies is that Spidey had 'im first! That's a good thing to remember, 'cause between those two titans exists an eclectic enmity, and some of the best throwdowns ever printed in funnybooks!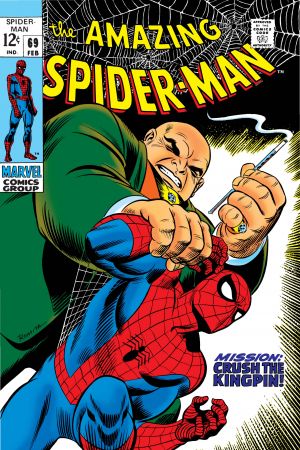 One of our most favorites took place in AMAZING SPIDER-MAN (1963) #69, right in the middle of the Stone Tablet Saga—look it up!—a moment in time forever etched into the hallowed halls of the House of Ideas. Why? 'Cause ol' Kingpin had Spidey on the ropes, and if it wasn't for a strange twist of fate we might've ended up with a mag named AMAZING FORBUSH-MAN!
See, that curious cueball got his big hamfists on the Web-Slinger's arm and wouldn't ease up on the throttle. Spidey was throwing in the towel, and if you know they guy, that's not something that happens every day! What saved him was none other than a backfiring cane-gun…and if you don't believe that, bunky, you can look it up in your Funk & Wagnalls!
Spider-Man fights Firelord…and wins!
Now this one…let us take a minute to reflect upon one of the greatest Spider-Man slugfests of them all. Our hero's been known to have it all over on terrestrial terrors and earthly enemies, but when it comes down to beings from the cold, dark reaches of outer space, well, seems to us that spider's gonna be smashed.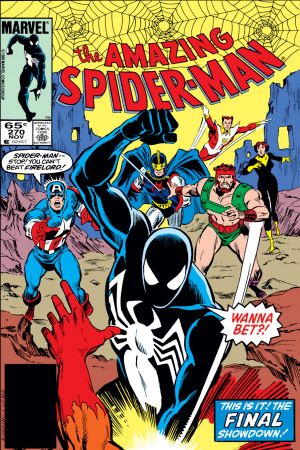 The Amazing Spider-Man (1963) #270
published

added to marvel unlimited

letterer

colorist

penciler

inker

writer
What is Marvel Unlimited?
Not so in the now-legendary AMAZING SPIDER-MAN (1963) #270! It was during the time when the not-so-bashful Beyonder—remember him?—had come to Earth and set off a whole chain of unfortunate events. One of those led to dirty looks exchanged between Spidey and a former herald of Galactus himself, Firelord, but we're here to swear on a stack of X-Men mags that Puny Parker pulled it out and won bigtime that dazzling day.
Ah, we can still see him now in his then-new black costume, piling punch upon punch on a dazed and dumbfounded Firelord before the spaceman staggered and shrunk until he was out cold. The Avengers showed up just then to bring Spider-Man back down from whatever place he pulled out the gumption to take on such a big target, and we readers sat back to savor the scene…and how sweet it was.
Read the greatest comic magazines ever manufactured on Marvel Unlimited today!
The Hype Box
Can't-miss news and updates from across the Marvel Universe!