Comics
Published October 26, 2021
'Spine-Tingling Spider-Man' May Steal Your Sleep
We speak to series creators Saladin Ahmed and Juan Ferreyra about the Spider-Man horror series out now on the Marvel Unlimited app.
Have you tried Marvel Unlimited yet? It's your all-access pass to over 29,000 Marvel comics, available at your fingertips. Download our all-new, supercharged app on the App Store or Google Play today and save 50% off your first month!
Read the first issue of SPINE-TINGLING SPIDER-MAN exclusively on the Marvel Unlimited app!
Spider-Man is used to facing bad guys he can punch, but then a new villain gets in Spidey's head and starts to squeeze... Who is the Sleep-Stealer and why is their song haunting Peter Parker's waking dreams and nightmares?
Written by Eisner Award-winning comic writer, Saladin Ahmed with art and colors by Juan Ferreyra, this creepy, vertically-scrolling story will steal your sleep too. Listen to the series' official theme song "Close Your Eyes" now, and keep your eyes peeled for new issues of the 8-part series available every other Tuesday on the Marvel Unlimited app.
The latest series in the Infinity Comics lineup, this scary saga will keep a sleep-deprived Spider-Man spinning to keep up. Learn more about Peter Parker's brand-new enemy, the series' unique storytelling, and the songs that keep Saladin Ahmed and Juan Ferreyra up at night!
This is a scary one. Are both of you fans of the horror genre?
SALADIN: Yeah, I've been into spooky stuff almost as long as I've been into Super Heroes. I've been looking to combine the two for a while, and I couldn't ask for a more iconic character to do that with than Peter Parker.
JUAN: Well as a kid one of my favorite movies was Alien... and when you are a kid you kind of love to suffer through all scary movies. And I've done a bunch of horror comics in my career that people seem to dig.
Any favorite moments from the first issue that you're excited for readers to experience?
JUAN: I really liked the opening of the comic that Saladin came up with, the dream or nightmare world Peter finds himself in. It's a different way to start a Spider-Man comic and I loved drawing that.
SALADIN: The last panel of the first issue! When I saw Juan's art on that it was even scarier than I had dared hope writing it.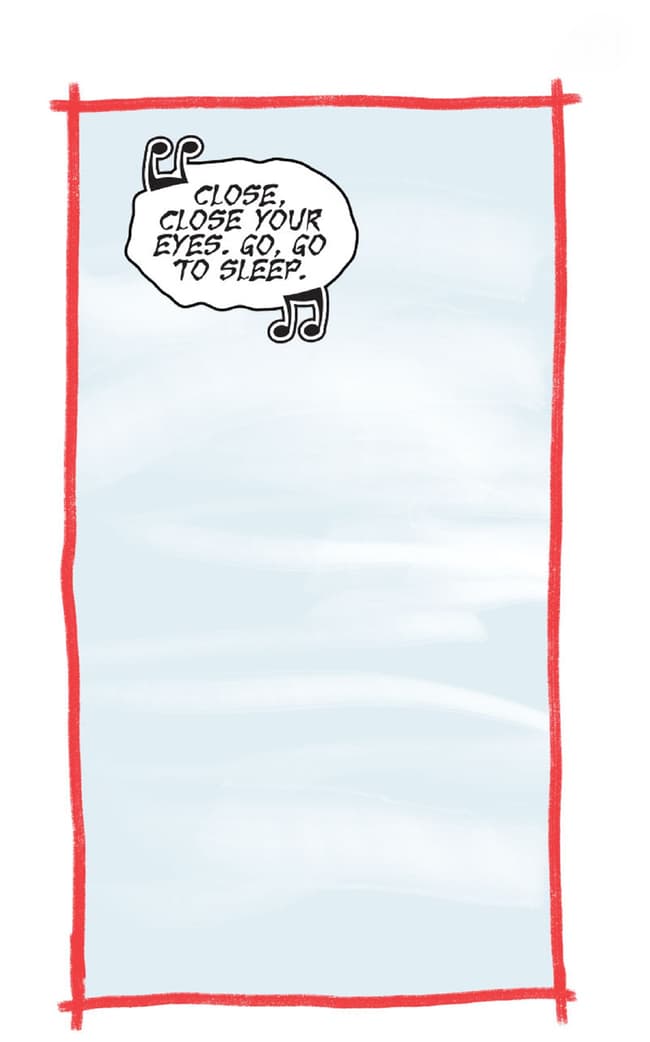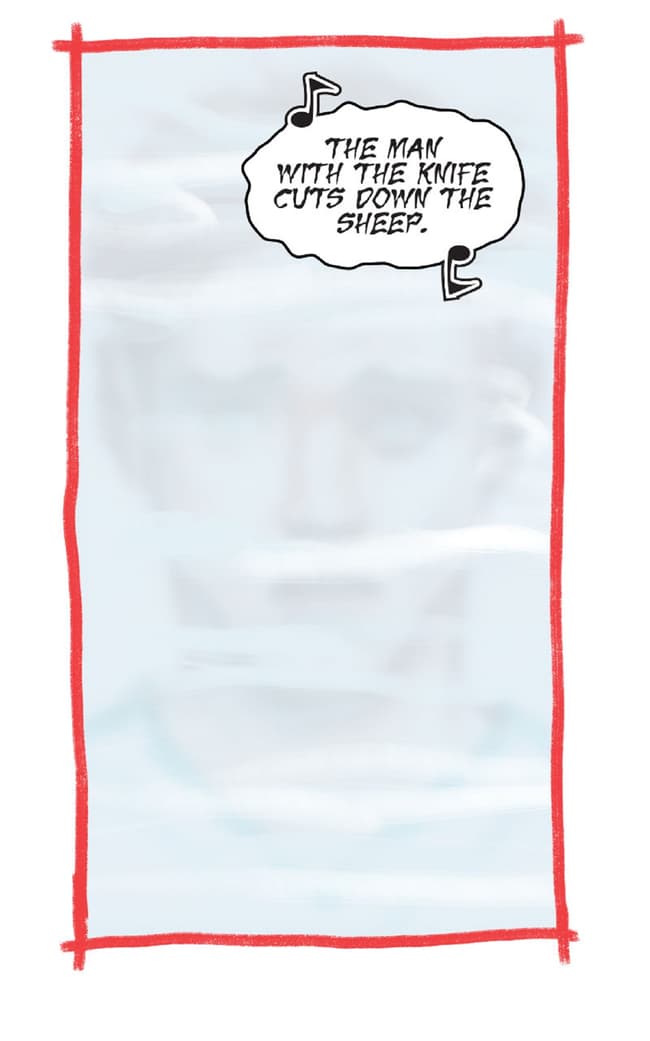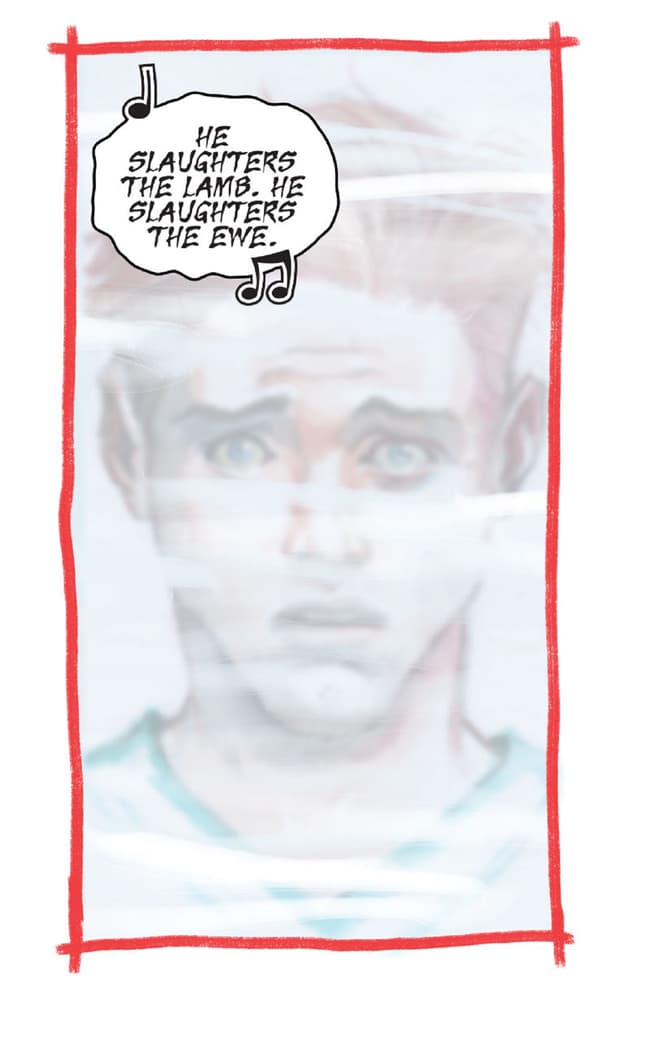 Saladin, you're no stranger to the Spidey universe. How does 'Spine-Tingling' differ from other Spider-Man stories? 
SALADIN: Well, the subgenre is the obvious thing: there aren't tons of Peter Parker horror stories out there. But beyond the scariness, Juan and I really leaned hard into the vertical format, finding exciting ways to do things that felt different than what one can do on a traditional comic page. Can't wait for folks to see what we've cooked up!
Speaking of, the pages on this run are gorgeous! Juan, can you talk a bit about what you wanted to convey tone-wise? The colors have such a unique quality.
JUAN: Thanks! Well, the story centers around Peter going back and forth between the dream world and the real world, so I decided to do the real world in a traditional Super Hero comic way—in most of my stuff I mix inks with watercolors and digital coloring. For this series, I went with just inks and all digital coloring. It looks really clean. The dream world on the other hand has more of a mixed media approach—I used pencils, watercolors and gouache, more dirty and less bright. So it's not as sharp and clean, more blurry, like the way dreams feel.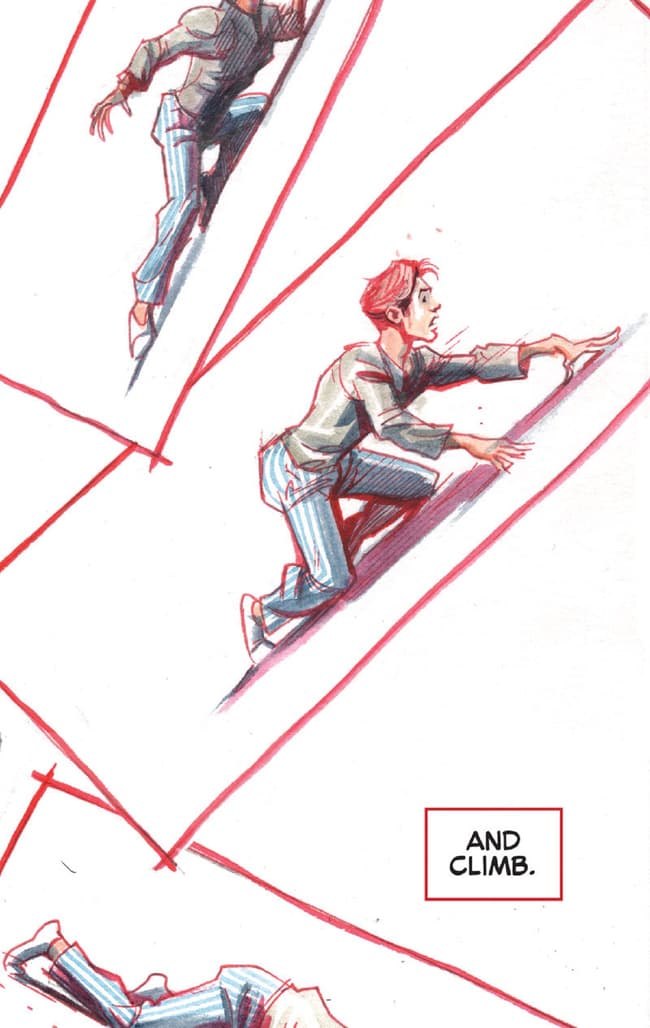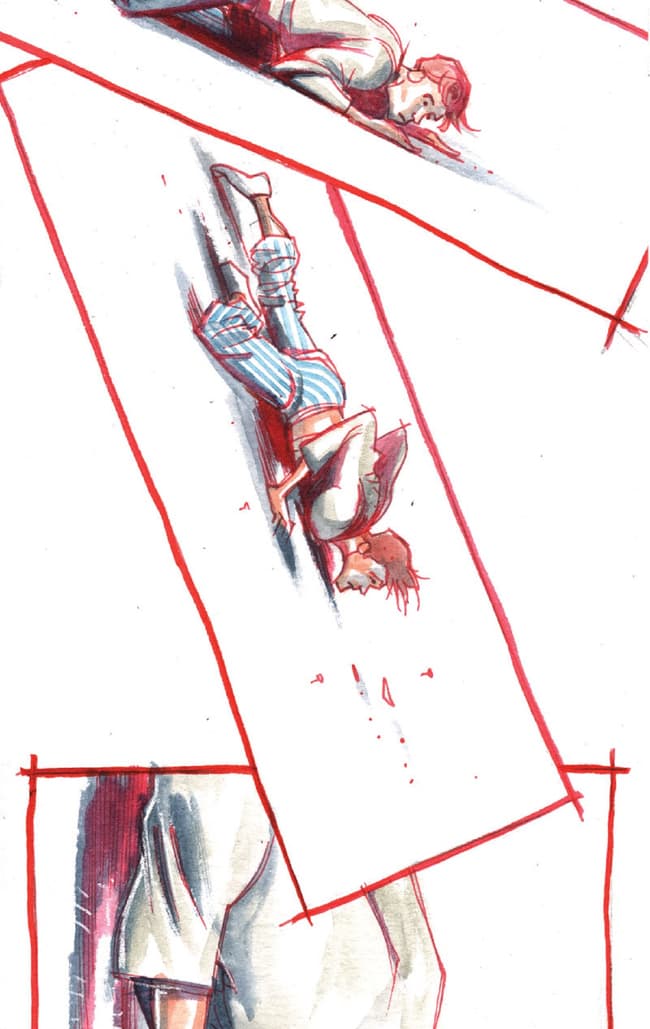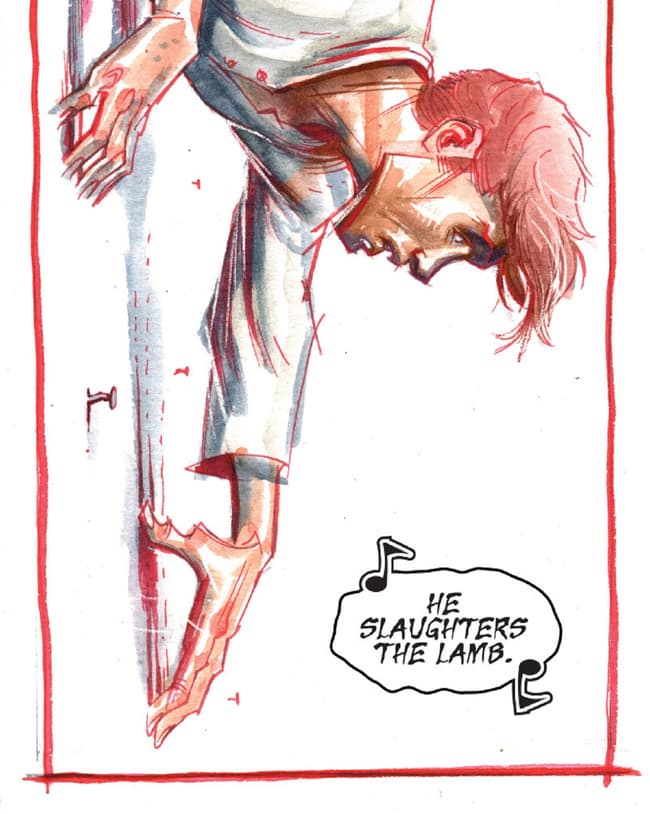 What did you like the most about storytelling for a vertical comic?
JUAN: It's a fun and challenging format! I was able to give it more of an animation approach by doing more travelling shots where we can see Spidey swing, crawl, fall from buildings, etc., and for Spider-Man this is a natural fit! It's been great and fun so far.
Readers will be meeting an all-new villain in this tale, the creepily named Sleep-Stealer. Can you tease for fans what we can expect from this foe?
SALADIN: A big part of horror is fear of the unknown. So as someone who hates trailers that give away too much, I'm going to go with 'read and find out!'
Finally, any songs in your lives that have haunted your waking dreams and/or nightmares?
SALADIN: I get music stuck in my head all the time—it's part of what led to the idea for this story! In my case, though, it's usually terrible pop songs or old jingles.
JUAN: The "Happy Birthday" song. I think it's really lame, the melody isn't pleasant, and now that I'm older it's even worse. It sounds like a "tic-toc, tic-toc, your end is closer and closer..." Ahhh!!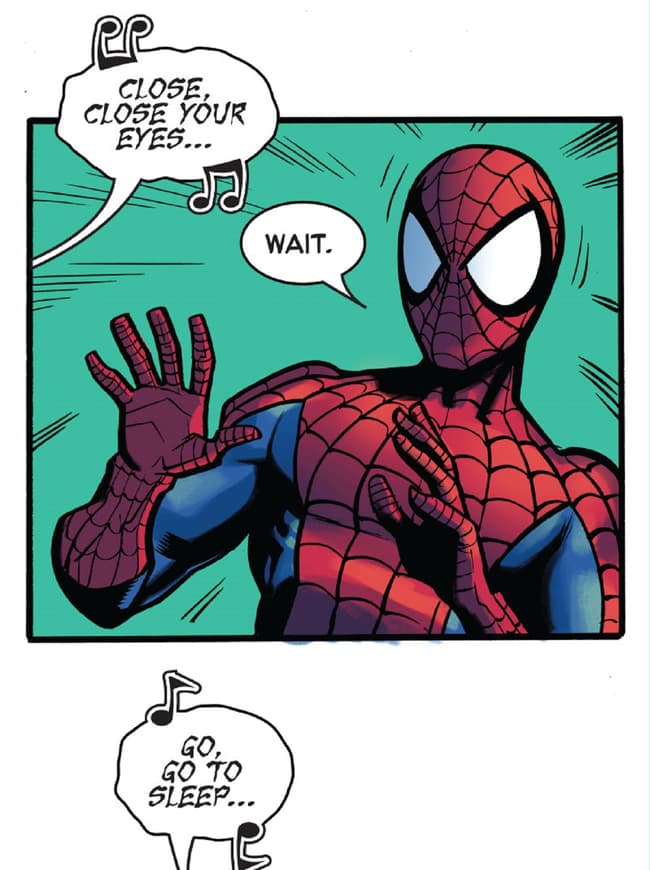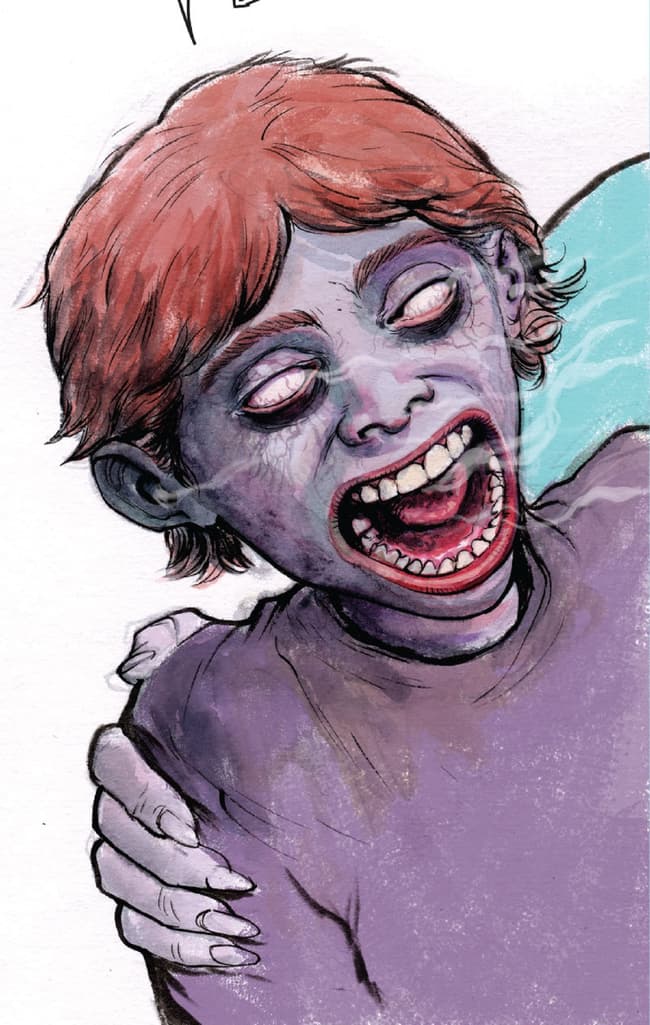 Read SPINE-TINGLING SPIDER-MAN #1 on Marvel Unlimited today, and stay tuned every other Tuesday for new, horrifying chapters.
Start your comics reading with the all-new, all-different Marvel Unlimited! Download the app for iOS or Android devices today to gain this award-winning experience.
Follow Marvel Unlimited on Twitter and Facebook to stay tuned in to weekly announcements, articles, and more, all at @MarvelUnlimited. Follow us today to join the conversation with thousands of fellow fans, and let us know what you're reading!
The Hype Box
Can't-miss news and updates from across the Marvel Universe!