Comics
Published August 1, 2019
The Many Loves of Tony Stark
Take a gander at Tony Stark's little black book to see some of the women he's wooed over the years.
You might think you've got the market cornered on the "it's complicated" relationship status, but (hopefully) you don't hold a candle to Tony Stark's romantic entanglements. One-night stands and lost weekends aside, the man behind the Iron Man armor has dated a number of women. Some have broken his heart and moved on while others have shot him in that same area, leaving him paralyzed!
And that's not getting into the spies, double agents, Super Heroes, or even the redheads! However, this list certainly will cover that ground as we take a look at some of Stark's more complicated and meaningful relationships over the years.
Pepper Potts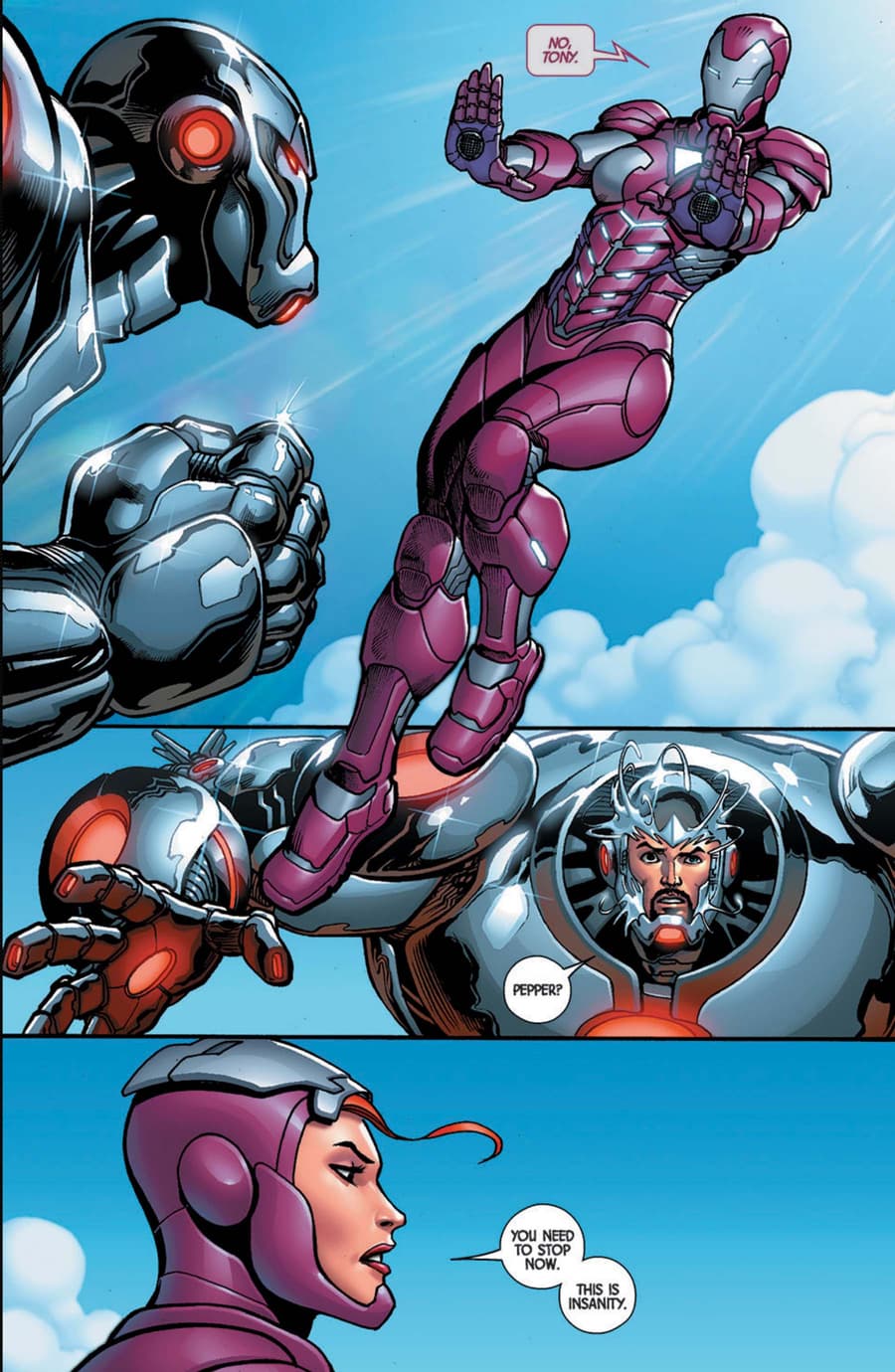 Though Pepper Potts might be the most well-known of Tony's love interests, she and her former boss have actually had more limited romantic interactions than you might think. In fact, Pepper wound up marrying Happy Hogan after a brief love triangle with Stark as the third point. Tony and Pepper have coupled up a few times, but for the most part, they keep things professional.
Madame Natasha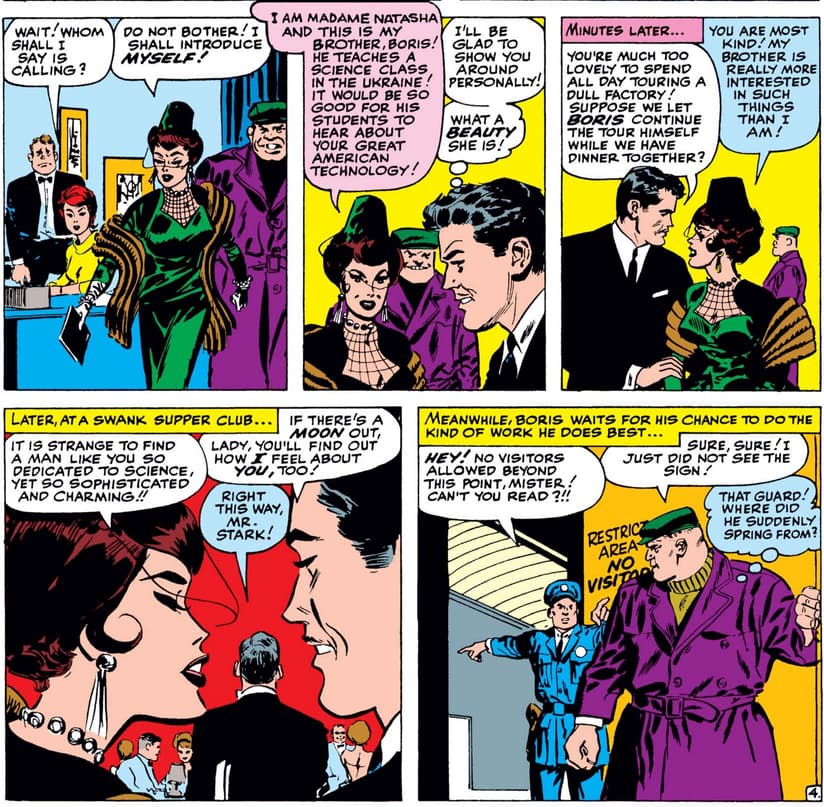 Way back in TALES OF SUSPENSE #52, Tony met and instantly fell for a Russian woman known initially as Madame Natasha. The pair dated for a brief time until he realized she was actually a spy for the Russian government code-named the Black Widow. Since then, Stark and Natasha Romanoff have become close comrades as she gave up her former alliances and became an Avenger.
Whitney Frost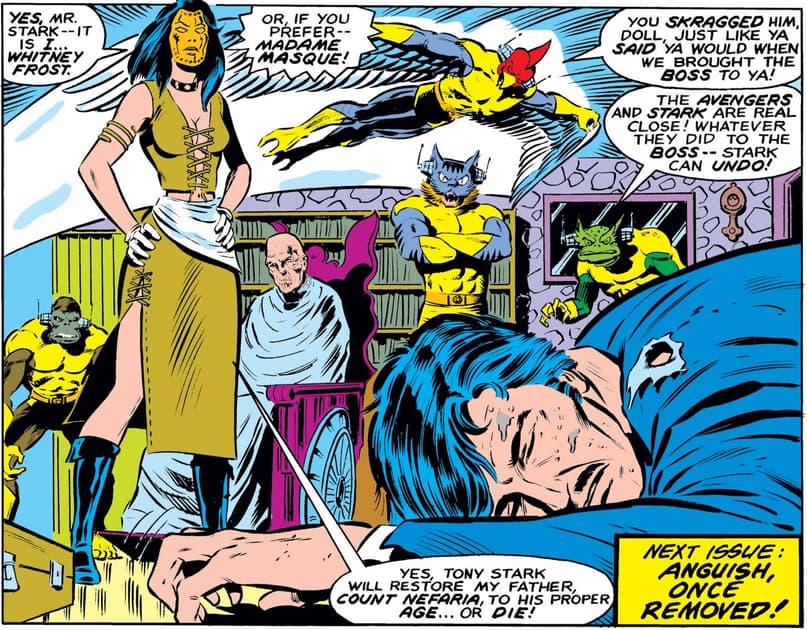 Of all the complicated relationships in his past, Tony's long-running on-again, off-again with Whitney Frost AKA Madame Masque might be the most fractured. Even given her past as Big M of the Maggia and an enforcer for Mordecai Midas, Iron Man and Madame Masque got together. However, their bliss came to a crashing halt when her biological father Count Nefaria became gravely ill and Iron Man accidentally destroyed the equipment keeping him alive in a fight. Since then, they've had more than a few awkward and often bloody reunions.
Bethany Cabe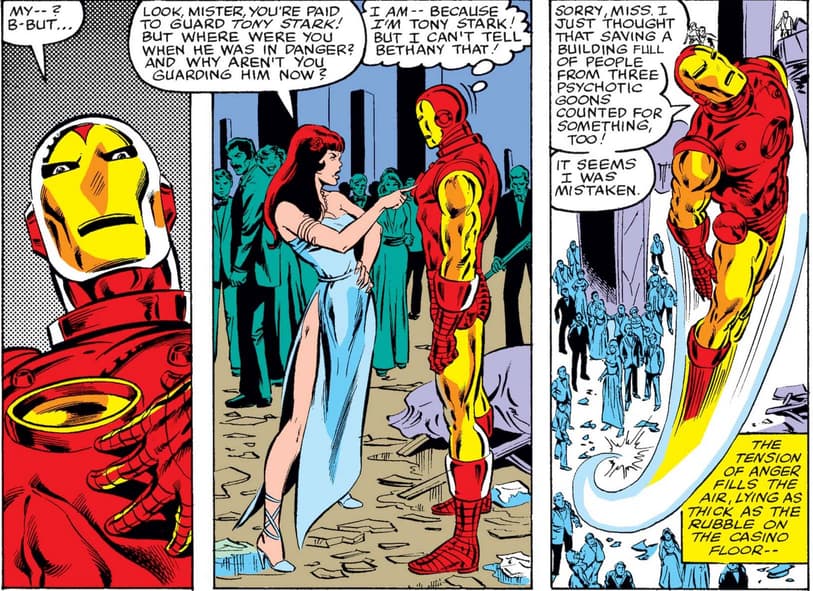 Debuting in IRON MAN #117, Stark met the stunning Bethany Cabe at a party and the two became a couple. As a professional bodyguard, she thought Iron Man left a lot to be desired! When Tony began self-destructing in the "Demon in a Bottle" story, Cabe stuck by him and helped get him sober. Then Cabe left Stark when she found out her husband wasn't dead. The break-up nearly broke Tony, but they have since patched things up and learned to work together as seen in TONY STARK: IRON MAN.
Indries Moomji
In his attempts to destroy his enemy Tony Stark, Obadiah Stane set him up to meet a woman by the name of Indries Moomji in IRON MAN #163. The two began dating, with Tony falling hard for Indries. However, she tried getting him to fall off the wagon and secretly manipulated him to the point where he hit the bottle after she broke his heart. The ensuing downward spiral fit perfectly into Stane's plans which included taking over Stark's company.
Kathy Dare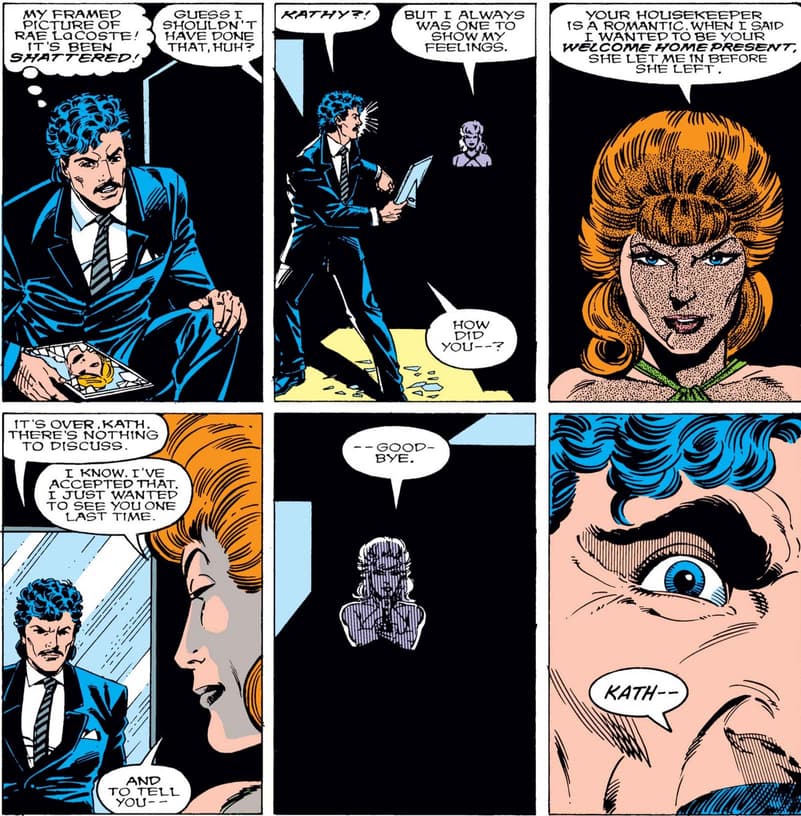 Tony had no idea how much Kathy Dare would change his life when she asked for his autograph in IRON MAN #233. Eventually they began dating, though they both agreed to keep things casual. However, she began to grow jealous of the other women in Tony's life and shot him when he broke up with her in issue #242! The bullet almost killed Stark and left him paralyzed for a time. Kathy killed herself after she heard that Stark was dead, though that had been faked to give him time to recuperate in private.
Joanna Nivena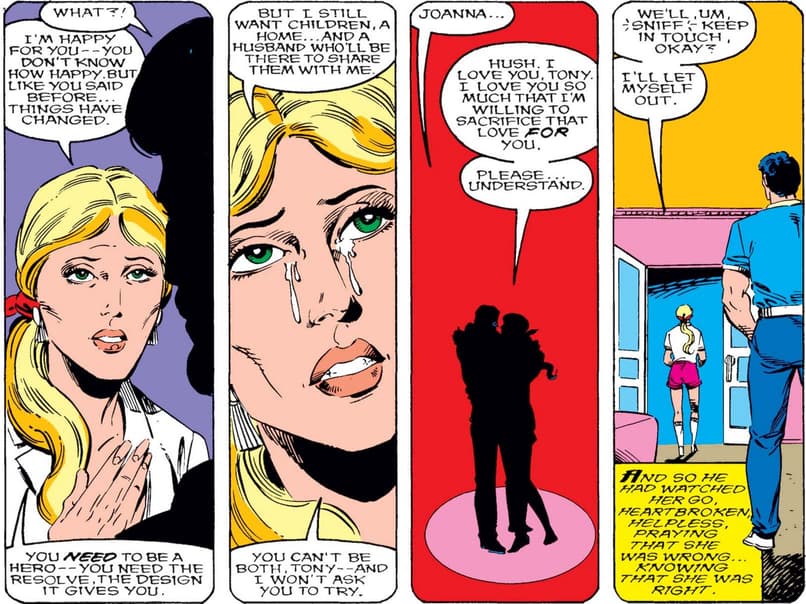 Did you know that Tony Stark was actually engaged at the time that he first became Iron Man? No one did until the publication of IRON MAN #244 when we found out all about her in a flashback! Upon returning home, Stark kept his ordeal a secret and pushed Joanna away. Eventually, he told her the truth and she encouraged him to use the Iron Man suit to become a hero. When he did, though, she realized that he could not take on that new role and also be a husband to her.
Rumiko Fujikawa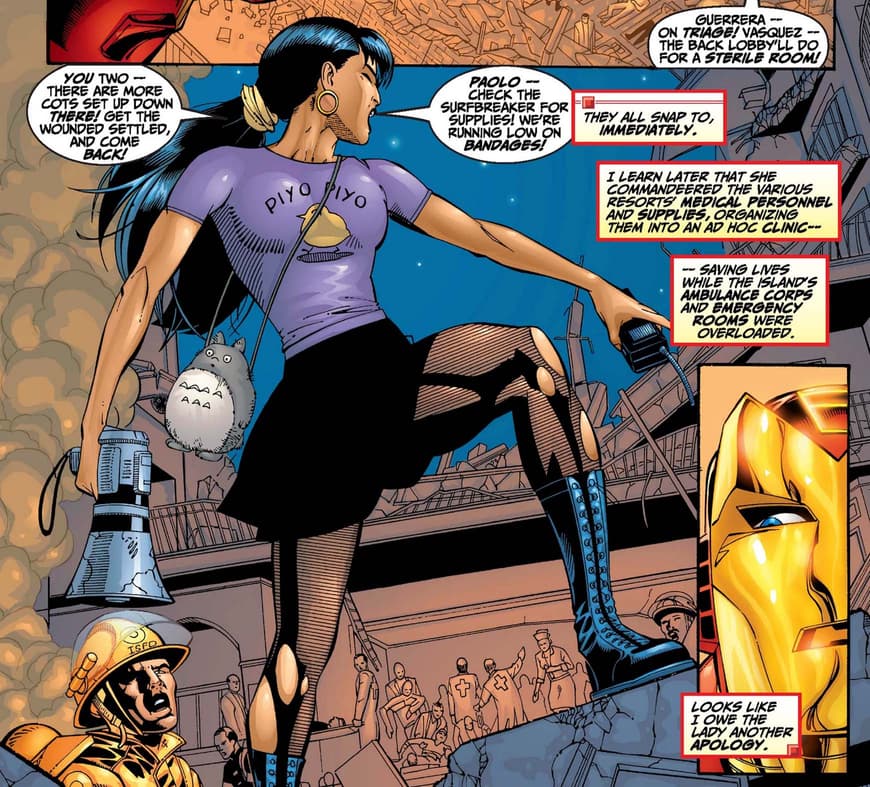 When Stark apparently died fighting Onslaught, Kenjiro Fujikawa took over his company -- this made things complicated for Tony when he came back to life. Making matters even more complicated, Kenjiro's daughter Rumiko — who debuted in IRON MAN #4 — began dating Stark. Given his busy schedule as a businessman and Super Hero, Tony wasn't around enough for Rumiko's liking, so they split up. She then got together with Tony's best friend and soon-to-be enemy Tiberius Stone. Afterwards, she felt bad about the whole thing and arranged for Stark to regain full control of his company again.
She-Hulk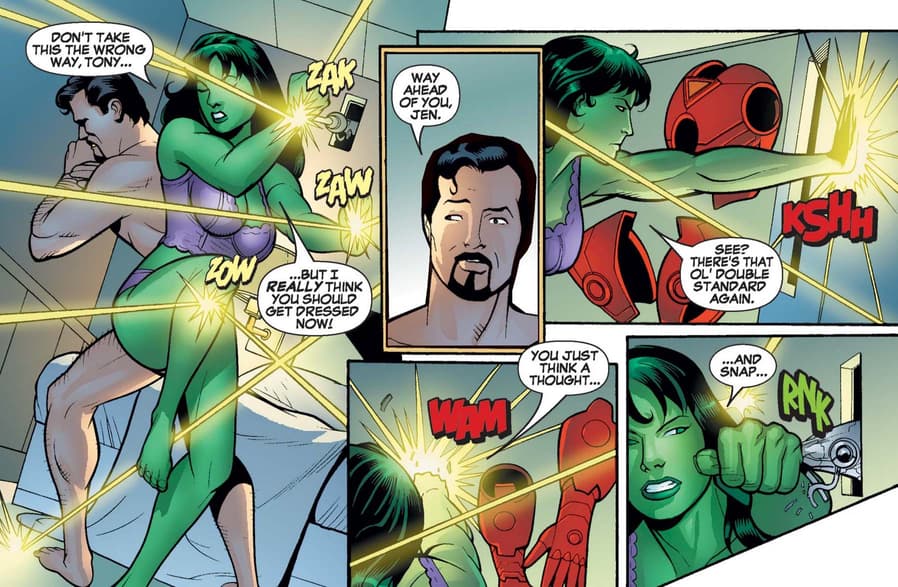 Over the years, Tony Stark and Jennifer Walters AKA She-Hulk have developed a casual relationship. They got together at least once during his time as the Director of S.H.I.E.L.D., which was interrupted when Zzzax used the helicarrier's defenses to attack the inhabitants.
Janet Van Dyne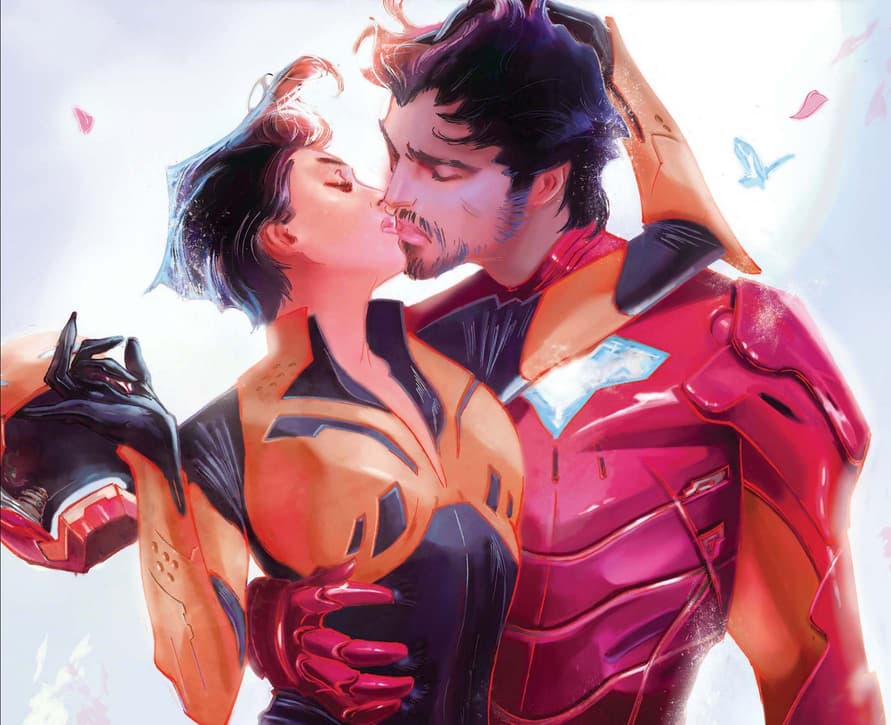 Tony and Janet Van Dyne AKA the Wasp, both founding Avengers, got together shortly after her marriage to Hank Pym fell apart as seen in AVENGERS #224. The two hit it off, but after Captain America told Tony that the relationship would hurt Hank and Stark revealed his identity to Janet, the affair fell apart. However, this dynamic duo got back together recently in the pages of TONY STARK: IRON MAN!
Tony Stark is a real heartbreaker, but when it comes to doing the right thing (eventually), we've seen plenty of proof that he has a heart underneath all that tech (and ego).
Keep coming back to Marvel.com for more Stark Week content!
The Hype Box
Can't-miss news and updates from across the Marvel Universe!