Comics
Published December 1, 2022
Stephanie Williams on Spider-Girl: May Parker and the Wolverine Family Dynamic
The writer kicks off two new story arcs for Marvel Unlimited's Infinity Comics: a Spider-Girl story in 'Spider-Verse Unlimited Infinity Comic' #26, and a Wolverine Family road trip in 'Marvel's Voices Infinity Comic' #27.
Have you tried Marvel Unlimited yet? It's your all-access pass to over 30,000 Marvel comics at your fingertips. Start your 7-day free trial, or sign up with plans as low as $9.99 a month.
Now on the Marvel Unlimited app: Writer Stephanie Williams (WAKANDA, MARVEL'S VOICES) lends her storytelling to two brand-new Infinity Comics arcs! Kicking off this week, SPIDER-VERSE UNLIMITED INFINITY COMIC #26 is a return to Earth-982—the home universe of none other than Spider-Girl: May Parker! In four-part story "The VIP Experience," a teenage May must look after her younger brother Benjy on a Friday night...and not get caught in the dangerous game of a villain who takes their work too seriously!
Then, in MARVEL'S VOICES: THE FAMILY SNIKT INFINITY COMIC #27, get ready for a six-issue family road trip as Wolverine, Wolverine: Laura Kinney, Daken, and Gabby Kinney (AKA Scout) pack it up and load the car for a long-haul vacation to Canada! And it's all in the name of family bonding.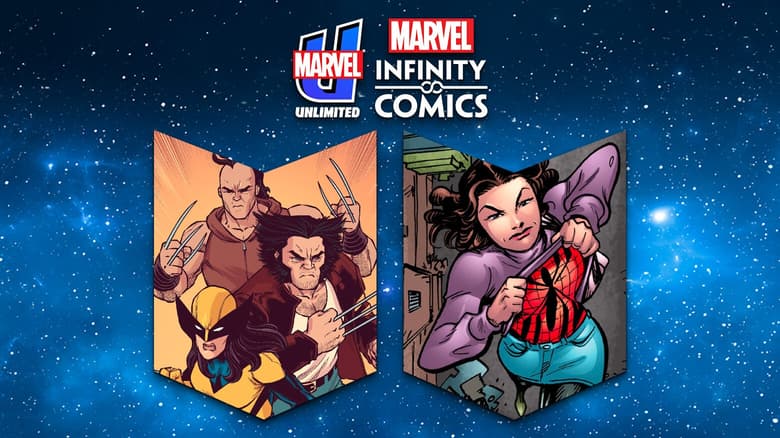 We spoke to Williams about these two new story arcs: How they came to be, and what readers can expect. Grab new chapters of SPIDER-VERSE UNLIMITED each Tuesday, and new issues of MARVEL'S VOICES INFINITY COMIC each Wednesday, only on the Marvel Unlimited app.
First off, who pitched who? Did you go to Marvel editorial with your ideas for these two stories, or were you approached based on interest?
STEPHANIE WILLIAMS: One of my favorite subject lines to read from editors with some form of "Want to write a story for..." was how Marvel editorial approached me for both story arcs. To get more specific, for the May Parker story, I pitched after the invitation to enter the Spider-Verse opened the door for it. As far as the "Family SNIKT" arc, [editor] Sarah Brunstad thought it would be a perfect fit for me, and I was appreciative of that because I love the X-Men side of the Marvel Universe. All the memes and articles I'd written about those characters prepared me for this moment.
Speaking of Spider-Girl: May Parker in SPIDER-VERSE UNLIMITED: What was your favorite part of revisiting Earth-982?
STEPHANIE WILLIAMS: I'm a sucker for older comics. I read them unprovoked. So, the opportunity to revisit the late 90s/early 2000s Spider-Girl series to write something for a character I greatly appreciate made me open up Marvel Unlimited with extra glee. That series reminds me of many of the teen shows I watched growing up: Degrassi, Moesha, Lizzie McGuire, As Told by Ginger, Sabrina The Teenage Witch, Boy Meets World, Sister, Sister, 8 Simple Rules, Felicity, I could go on and on. But that [1998] series had many coming-of-age elements and some sitcom and soap opera vibes familiar to me.
May Parker is a near-perfect blend of what I love about Peter Parker and Mary Jane Watson as standalone characters. She's self-assertive, intelligent, kind, compassionate, and will rock your ish if she needs to. Plus, the [Infinity Comics] story is set on another Earth, which opens things up and asks the question of "What If," creating some situations and moments you couldn't get on Earth-616.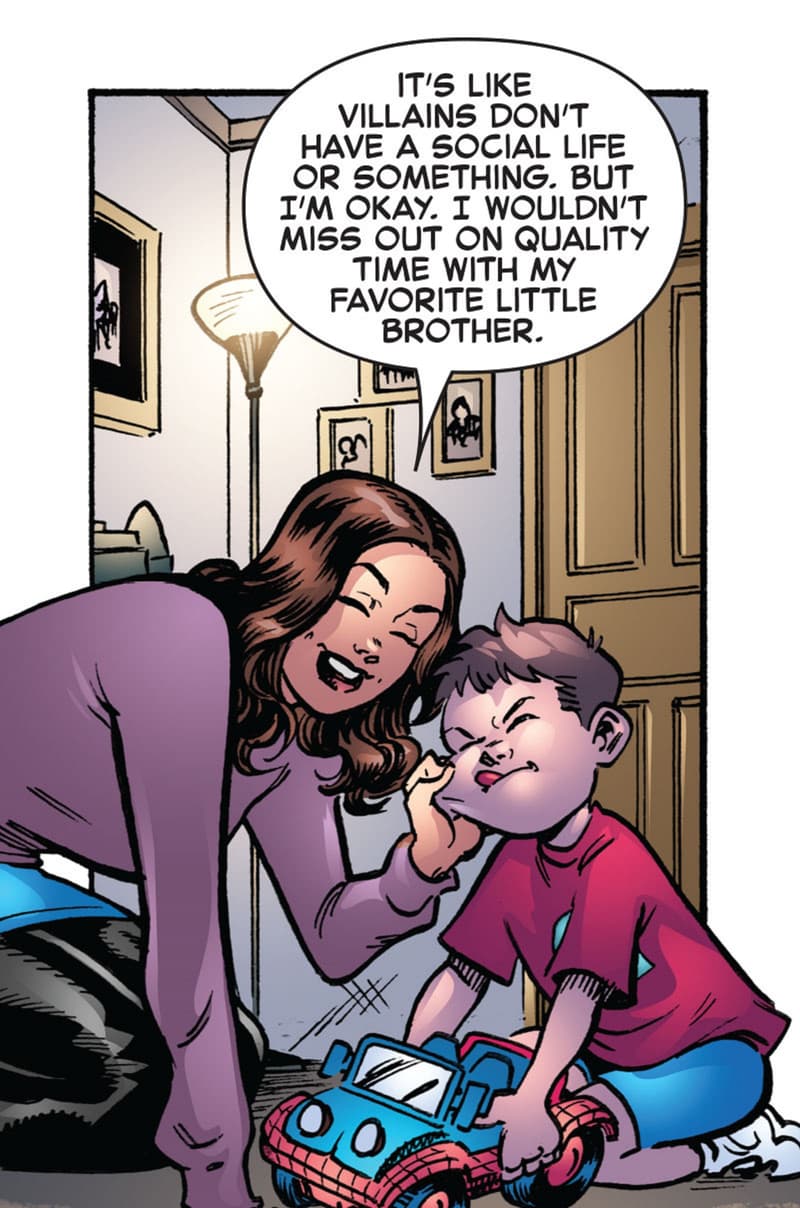 For readers not familiar with May Parker, what do you think defines her as Spider-Girl?
STEPHANIE WILLIAMS: Honestly, it's WHAT IF? (1989) #105, her first-ever appearance. It does a solid job of establishing who May is before her mutant powers activate, the potential of who she could be once she understands them, and the type of hero she wants to be. You see her mother's tenacity in her and her father's confidence when wearing the Spider-suit.
Spider-Girl's arc is looking to be an "Adventures in Babysitting" gone awry... Can you tease who May and Benjy are up against in the latter half of the story?
STEPHANIE WILLIAMS: They're up against an individual who takes the concept of an entertainment establishment a little too seriously.
Switching gears to MARVEL'S VOICES INFINITY COMIC: It's a SNIKT! Family Vacation starting in issue #27! Where's everyone going!?
STEPHANIE WILLIAMS: They're going on a road trip to Canada, despite having access to the Krakoan gates. Family bonding is best/worst when you travel at great lengths together in a small space.
Dealing with a family dynamic when it's this complicated must have been fun. What was it like to juggle it all?
STEPHANIE WILLIAMS: I had so much fun writing this family dynamic because it is incredibly messy and chaotic, but that's the charm of it all. Each family member has a specific role in the chaos, ultimately creating a balance. Keeping that in mind while writing these characters made the juggling act something I looked forward to every week.
Scout fans need to know: Any favorite Gabby Kinney moments from this arc?
STEPHANIE WILLIAMS: Yes! Gabby plays a game of "Go Fish" with Akihiro. It's about as Gabby as it could be!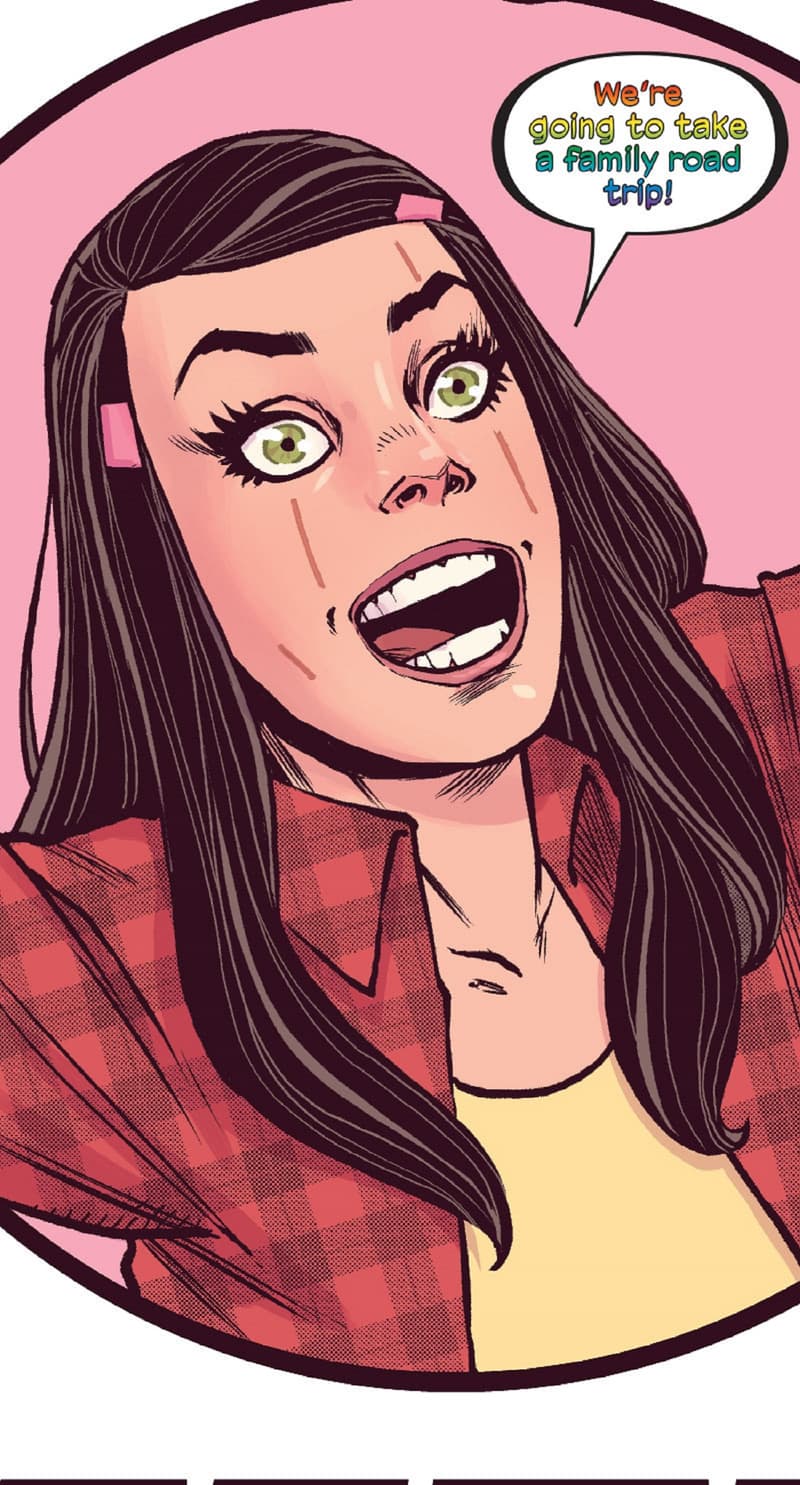 Download the Marvel Unlimited app for iOS or Android devices now for more vertical comics starring favorite Marvel characters. You'll also gain instant access to 30,000+ digital issues spanning 80 years of Marvel Comics.
Follow Marvel Unlimited on Twitter and Facebook to stay tuned in to weekly announcements, articles, and more, all at @MarvelUnlimited. Follow us today to join the conversation with thousands of fellow fans, and let us know what you're reading!
The Hype Box
Can't-miss news and updates from across the Marvel Universe!