Comics
Published January 25, 2021
Taboo and B.Earl's Comic Favorites
Taboo of the Black Eyed Peas and B.Earl share their Marvel Unlimited must-reads. Read 'Werewolf by Night' today!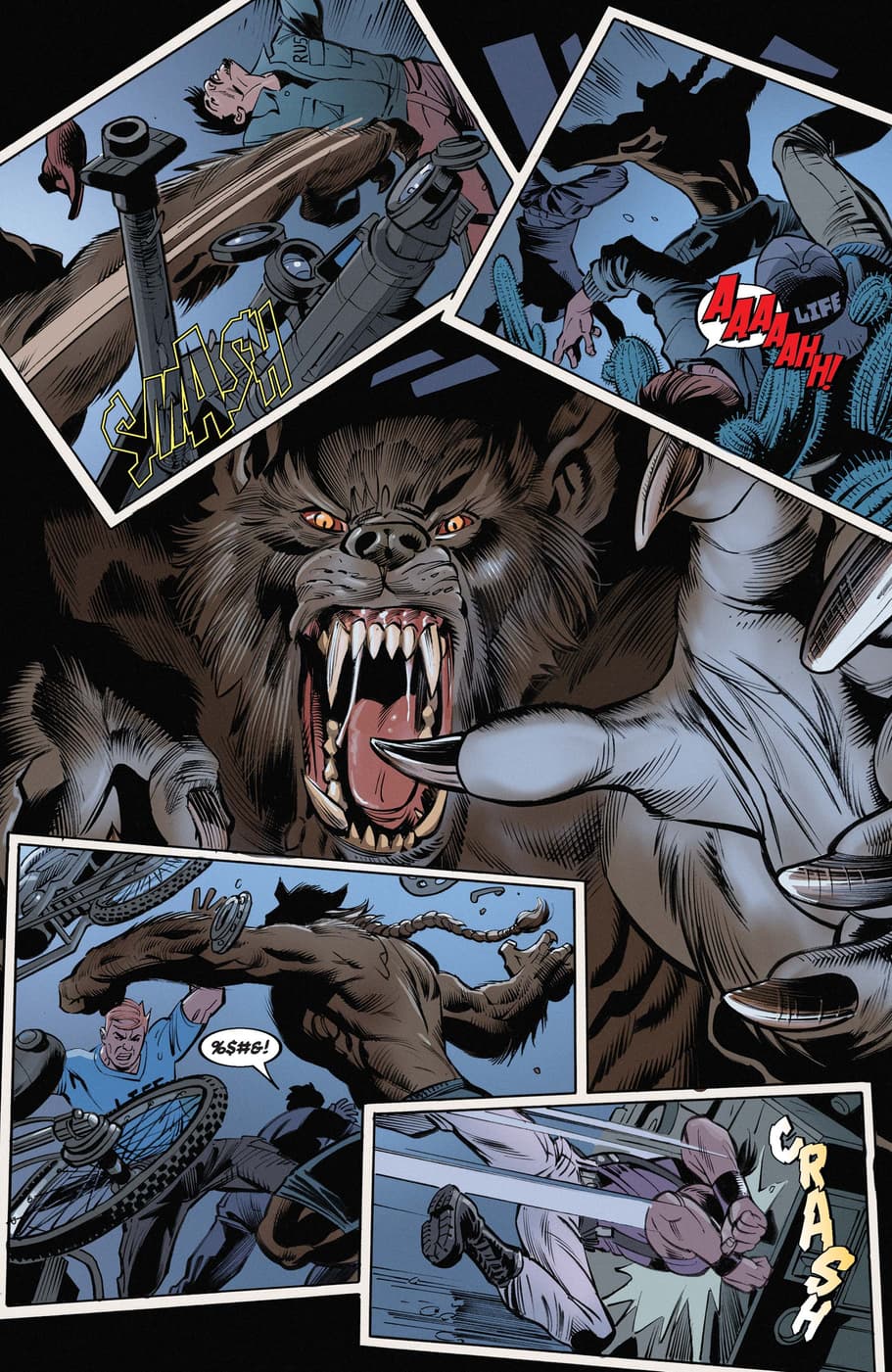 Taboo of the Black Eyed Peas teams with co-writer B.Earl and artist Scot Eaton for a mythic tale of transformation, self-discovery, and lycanthropic horror. In the American Southwest, an all-new Werewolf by Night stalks a small community, the result of a family curse that has forever changed a young man.
Teen Jake wants to protect his people, but who will protect him from the monster within?
Ahead of their stunning debut in WEREWOLF BY NIGHT (2020) #1, read a handful Taboo and B.Earl's comic favorites, stories that have influenced them as creators and fans!
Plus, see what other new titles are hitting Marvel Unlimited this week!
NEW ON JANUARY 25
TABOO'S PICKS
"The reason why this book speaks to me is simply Doctor Victor Von Doom, AKA Doctor Doom. I have love for Super Heroes, but I have a thing for a super-dope villain, and it doesn't get any better than Doctor Doom!"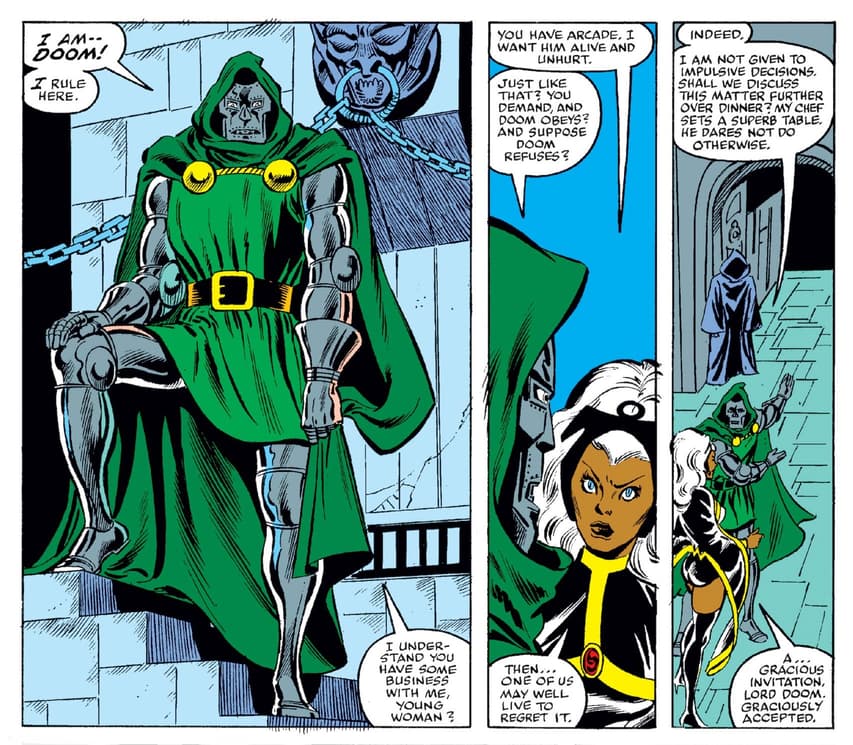 GET TO KNOW: RED WOLF (RED WOLF #1)
"Red Wolf is my hero of choice from the Marvel Universe. I feel like the connection I have with the mythology of Red Wolf speaks to me more than any other hero."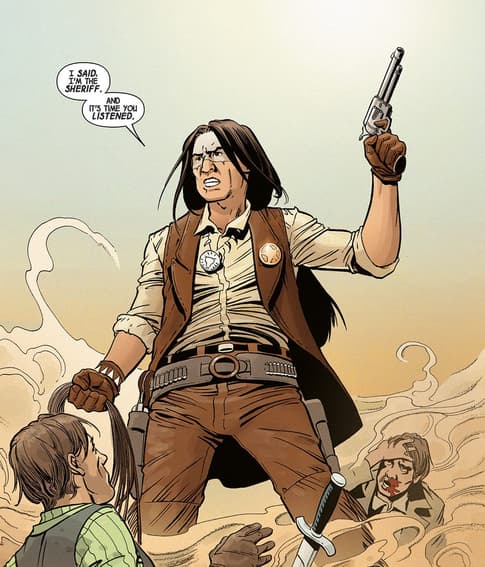 B.EARl'S PICKS
"A fun read and a great intro to Moon Knight as the cleric of Khonshu!
I chose this one for two reasons: one—the first appearance of Moon Knight was in WEREWOLF BY NIGHT (1972) #32, and two—because Annuals are a great way to get to know a character within a closed story. This one had another hidden gem that connects to our WEREWOLF BY NIGHT series too: Kang the Conqueror! I really enjoyed this story because it deals with time and with future realities (which you'll see as a theme in my pulls). I love that Moon Knight gets to jump through all different times and realities to meet the other Moon Knights until he meets the first. This resonates so much with what Taboo and I are doing with our storytelling."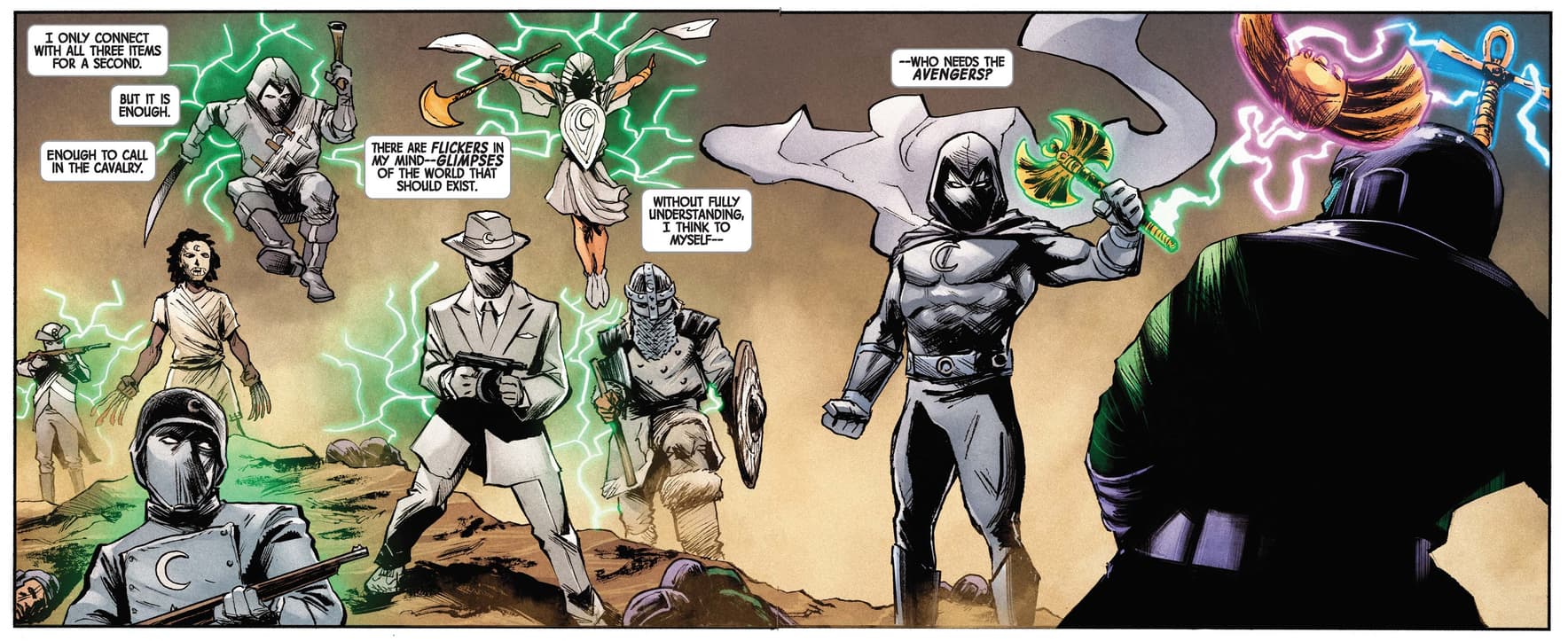 "Two of my favorites, Grant Morrison and Frank Quitely, kick off an amazing X-Men run. This is an interesting story as it deals with the rebooting of the Sentinels by a new enemy that is nothing like what the X-Men have faced before.
It gives a face to the enemy (a newly evolved Sentinel), and poses the question about what we do when we are faced with fear of the unknown. In this case, it is the fear of the unknown for both mutants AND humans. This arc kicks off a great run that Morrison helms until NEW X-MEN #154, so settle in and get reading!"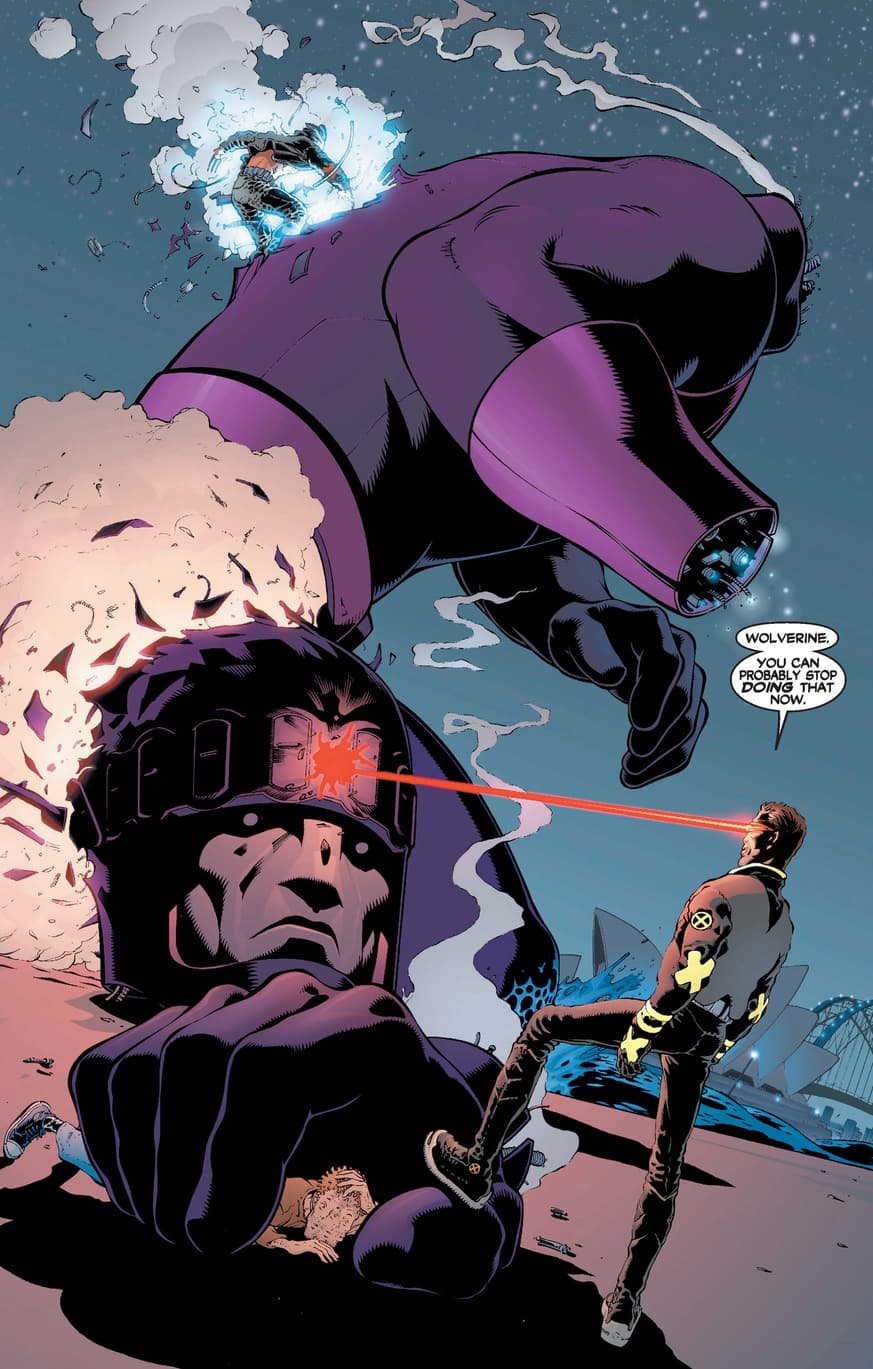 "I know, another Annual! But honestly these are such a great way to get to know characters you might not be familiar with. And this is a perfect example.
I've always loved cyborgs, and Deathlok is one of my all-time favorites. He is a pacifist war-machine who has the abilities to 'blow it up,' but instead uses his words and brain to get the job done. This is no different, and it has one longer story that focuses on a future where computers have taken over the world. Little does Deathlok realize that he's actually on the wrong side, and, after an intelligent debate with the robot overlords he finds a way to balance the world. Another story that deals with time and space, two of my favorite themes along with the melding of analog and digital (see Pathmind, our new creation in WEREWOLF BY NIGHT #1!). After the main story there are a couple of smaller stories written by Dwayne McDuffie. I love his brand of humor mixed with harsh reality. All in all, a fun read with some "edutainment" as well as an awesome intro to Deathlok!"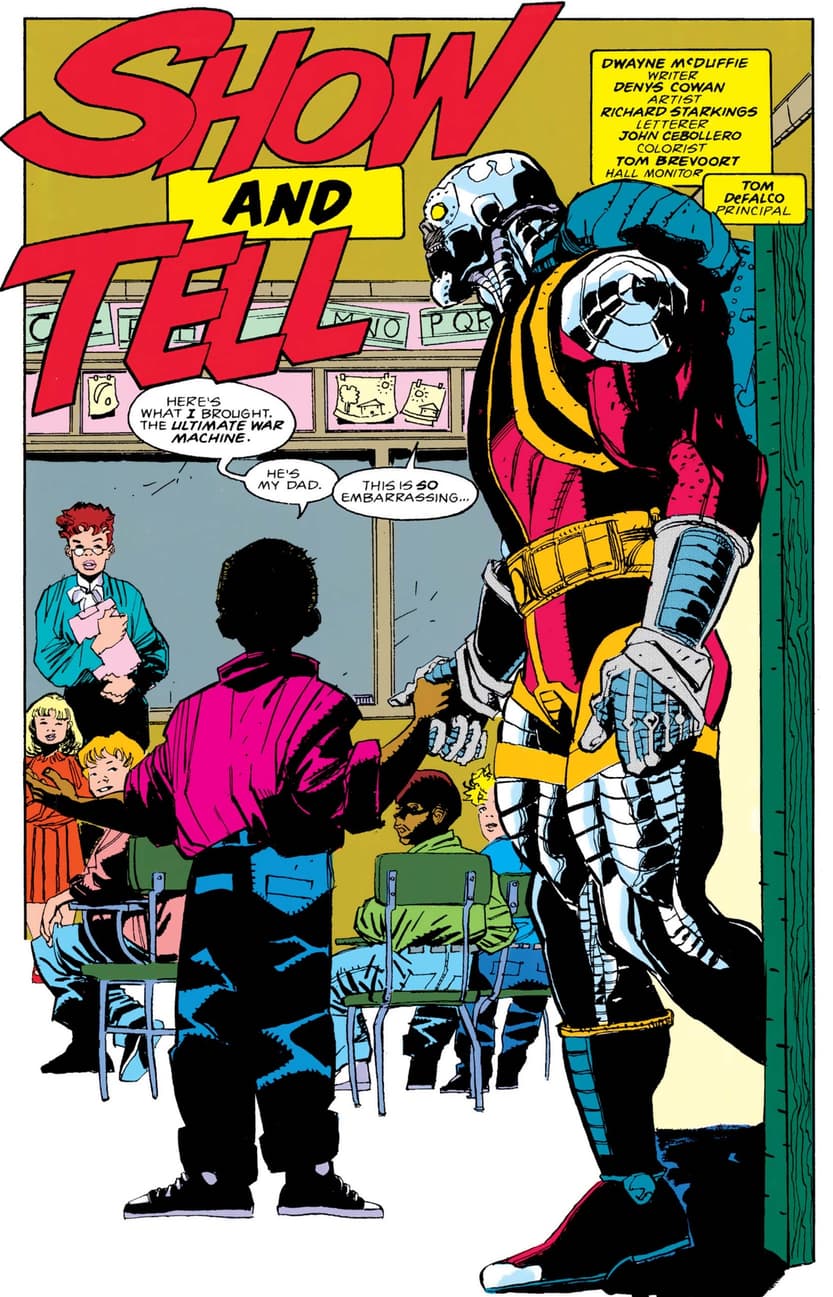 Read all of Taboo and B.Earl's comic favorites on Marvel Unlimited today!
Follow Marvel Unlimited on Twitter and Facebook to stay tuned in to weekly announcements, articles, and more, all at @MarvelUnlimited. Follow us today to join the conversation with thousands of fellow fans, and let us know what you're reading!
The Hype Box
Can't-miss news and updates from across the Marvel Universe!