Comics
Published April 18, 2019
The 5 Best Spider-Man Moments from the 1980s
'Spider-Man: Life Story #3' is taking Spidey through the Me Decade!

Even two decades after Spider-Man was introduced to the world, his universe was continuing to grow under the watchful and creative eyes of new talent at Marvel. The 1980s saw some of the biggest additions and events within the context of the wallcrawler mythos, which have continued to reverberate to this very day. For instance, Venom first made his debut in the '80s…need we really say more???
With Chip Zdarsky and Mark Bagley's SPIDER-MAN: LIFE STORY #3 on its way to the stands on Wednesday, May 15, we decided to revisit five essential Spidey moments of the Me Decade. Crank up the Duran Duran and buckle up -- we're going back in time!
THE WEDDING!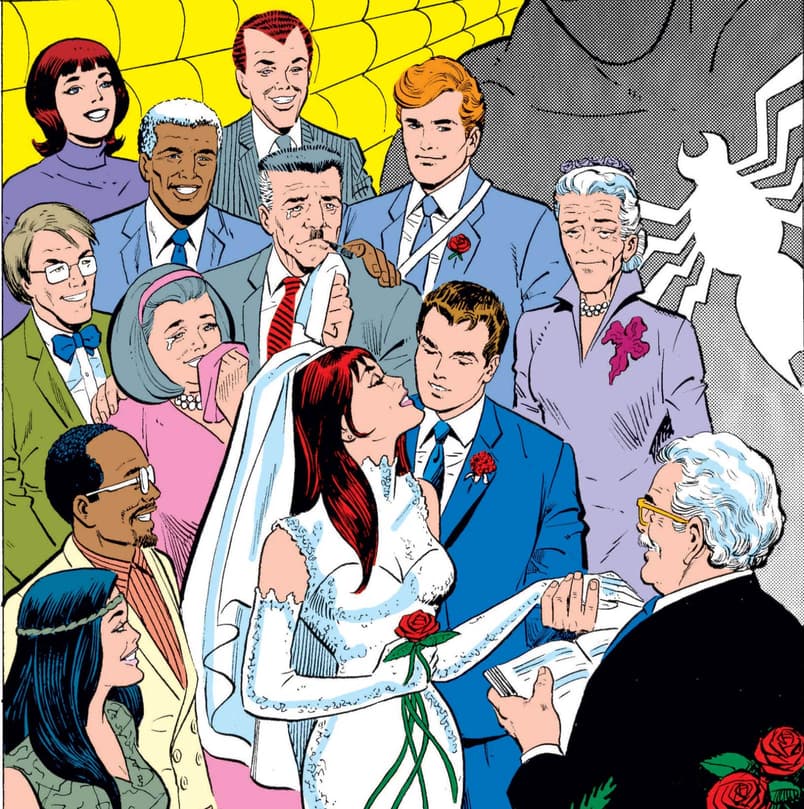 We can't talk about '80s-era Spider-Man and not mention his momentous wedding to Mary Jane Watson. Plagued by doubts, Peter worried that marrying MJ would put her in mortal peril. In fact, he sits atop the Brooklyn Bridge, staring at a picture of Gwen Stacy and remembering how she died because he was Spider-Man. Fortunately, he decided to go through with the wedding in the end and even got to honeymoon in Paris.
SLINGING WITH THE SYMBIOTE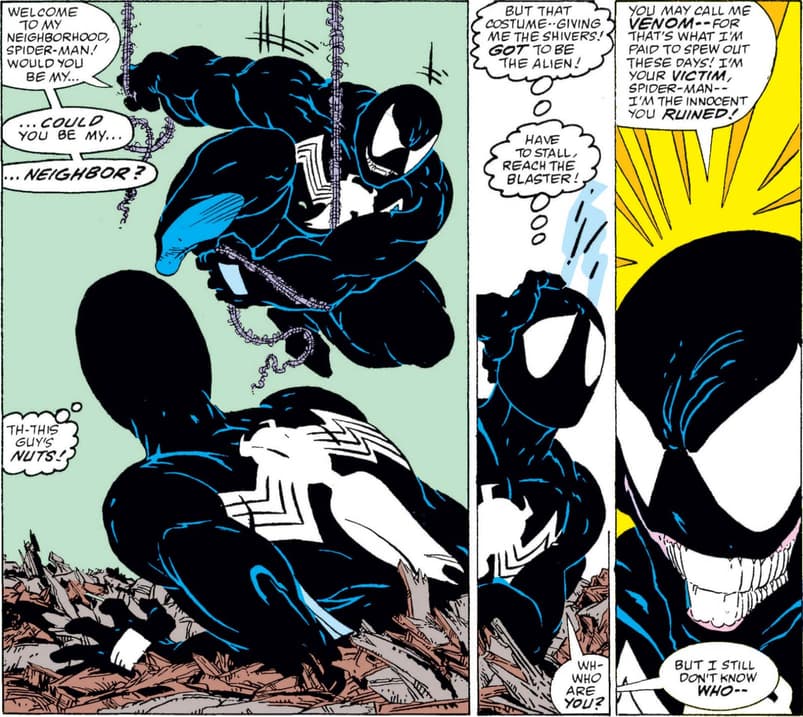 Peter Parker's iconic black Spidey suit first showed up in 1984's AMAZING SPIDER-MAN #252, but Venom didn't appear on the scene until two years later in THE AMAZING SPIDER-MAN #300. After he was disgraced as a journalist, Eddie Brock bonded with the alien symbiote that sensed his anger and yearning for revenge. The two fought against one another, but Peter got the upper hand by shooting Brock with a special blaster. This didn't drive the symbiote away, which led Parker to conclude that Brock and the alien were one and that killing the symbiote would kill Eddie. Unable to take another human life, Spidey decided to have them contained in a special tube by the Fantastic Four.
HOPPED UP ON HOBGOBLIN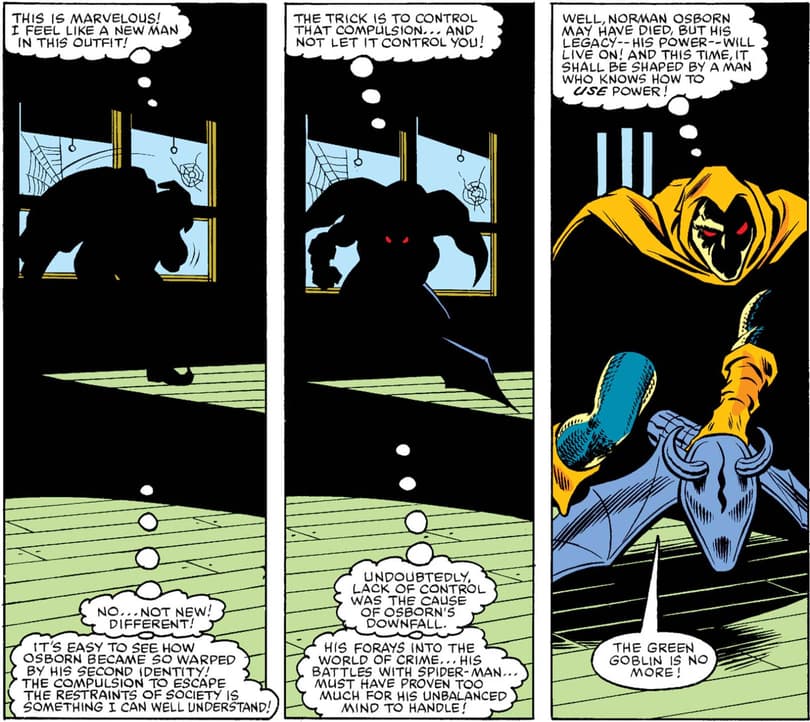 While the Green Goblin (Norman Osborn) was killed by one of his own devices shortly after learning Spider-Man's true identity, his legacy lived on with the Hobgoblin. After being chased into the sewers under an Osborn warehouse by Spidey, a bank robber stumbles upon the Goblin's old hideout, complete with all kinds of destructive gliders and gadgets. He shows the place to a mysterious colleague who appreciated Osborn's creations, but ridiculed him for a lack of vision and determination. Killing the robber who showed him the secret lair and donning a new mask, this individual called themselves "Hobgoblin."
R.I.P. SPIDER-MAN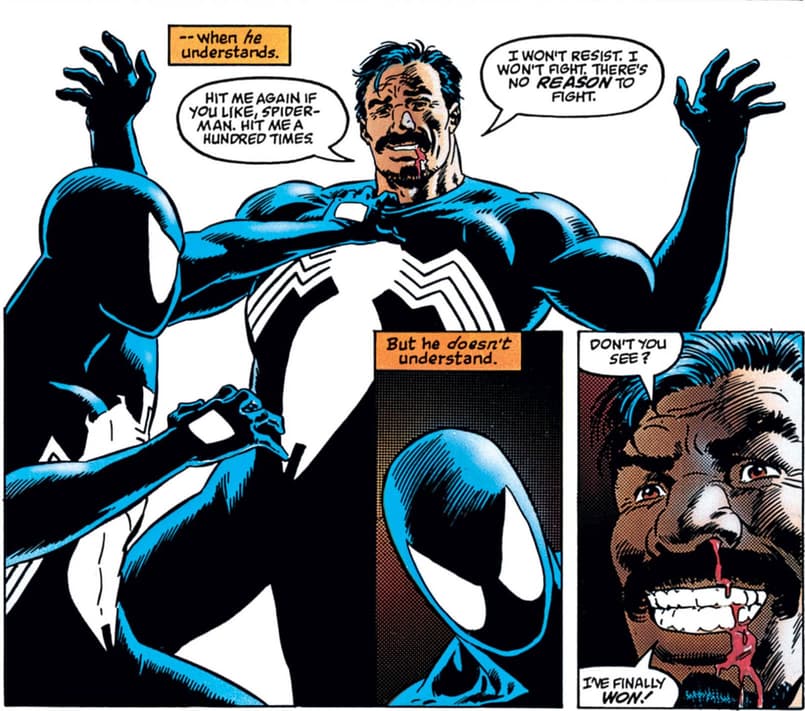 When readers think of the villain Kraven, they almost always think of "Kraven's Last Hunt," the infamous storyline in which the savage hunter set out to kill Spider-Man once and for all. Not only did he almost succeed on that front, he also put on a black Spidey suit to try and prove that he was better than him in every way.
HERE LIES…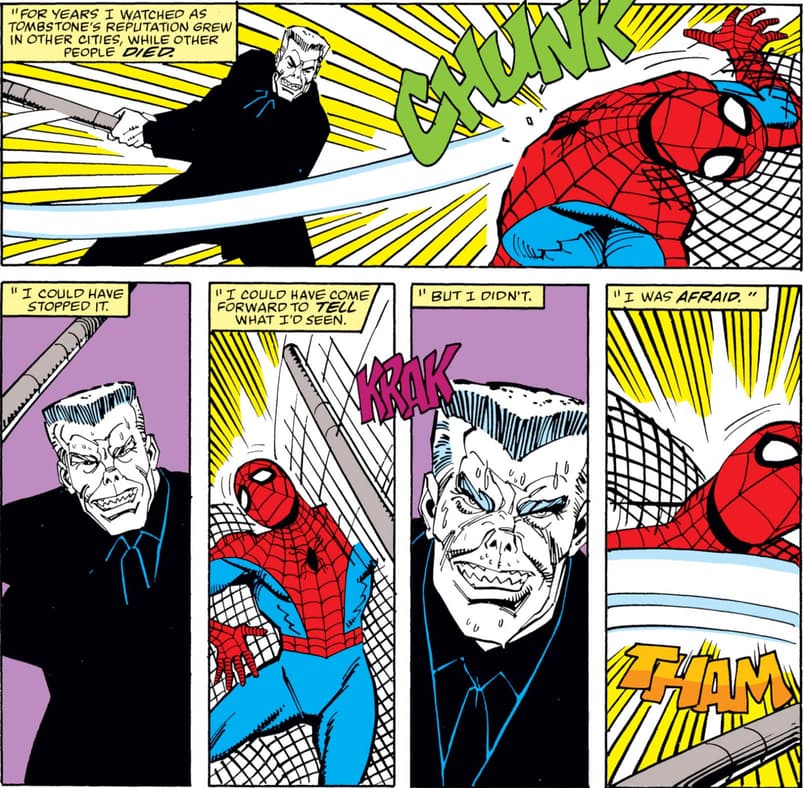 Tombstone, another famous Spider-Man villain, also arrived on the scene in the 1980s. Once known as Lonnie Lincoln, this baddie was born an albino and suffered much ridicule from his fellow students in high school. After graduating, however, he filed his teeth down to sharpened points, learned how to fight, and groomed a street reputation for himself. After a fight with Spider-Man at the Osborn Chemical plant, Tombstone gained superhuman abilities after he was doused in a chemical known as Diox-3. Over the years, Tombstone has allied himself with the likes of Kingpin, Hammerhead, and the Sinister Twelve.
SPIDER-MAN: LIFE STORY #3, written by Chip Zdarsky with art by Mark Bagley, goes on sale everywhere Wednesday, May 15! Pre-order your copy today online or at your local comic shop!
For more information about Marvel's 80th Anniversary, visit marvel.com/marvel80!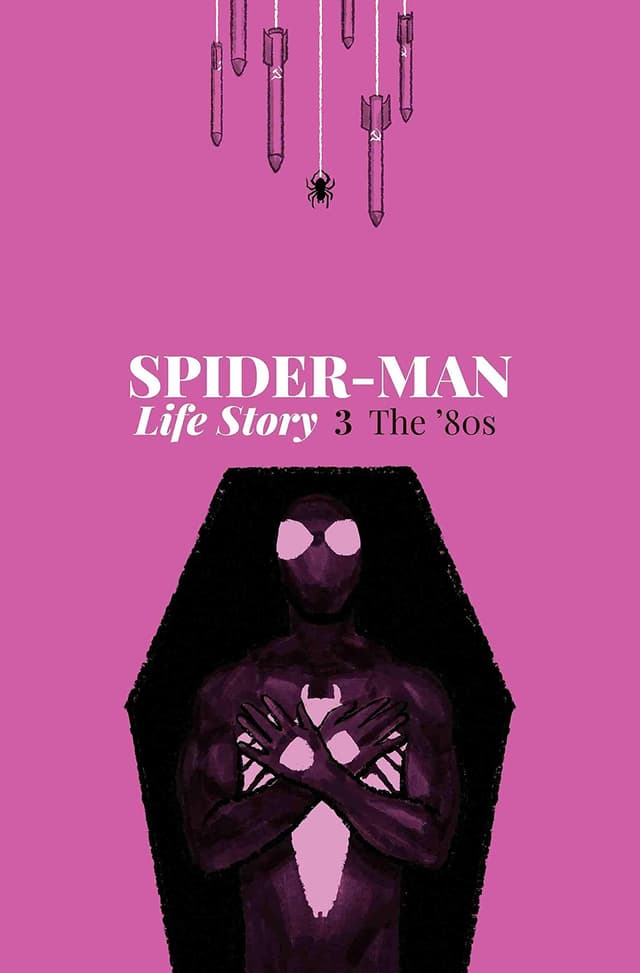 The Hype Box
Can't-miss news and updates from across the Marvel Universe!