Comics
Published August 31, 2019
The Issue That Started It All: 'Marvel Comics' #1
Celebrate ol' Marvel's bashful birthday with a look back at the beginning!

Prepare to pipe in with a pretty presentation of the "Happy Birthday" ditty, delighted members of the Merry Marvel Marching Society, for today is the 80th birthday of the humble House of Ideas!
That's right: 80 ever-lovin' years ago, on August 31, 1939, MARVEL COMICS #1 collected a quintet of captivating comic book heroes—the Human Torch, the Angel, the Sub-Mariner, the Masked Raider, and Ka-Zar—and kick-started this whole enchanting enterprise that we live and breathe today!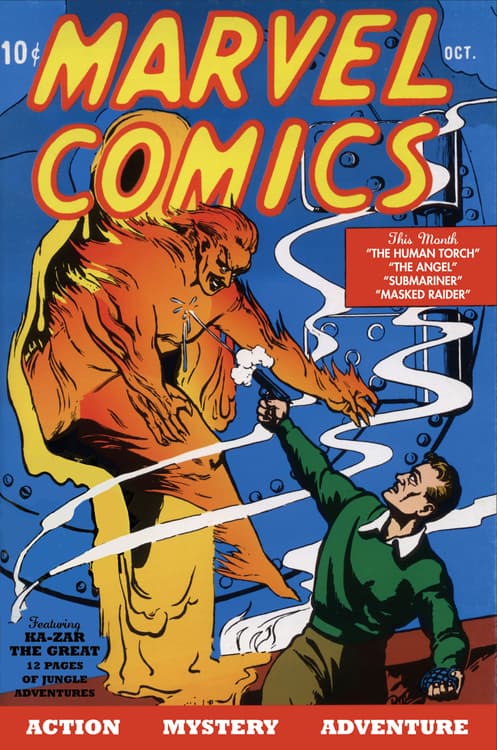 Those tales, plus the palpable power of the mag's majestic title, served as inspiration for what would ultimately become the mighty Marvel Universe. And through lines directly from this 80-year-old ish are still moving Marvel makers in 2019; this week's MARVEL COMICS #1000 picks up on a few stories that MARVEL COMICS #1 introduced!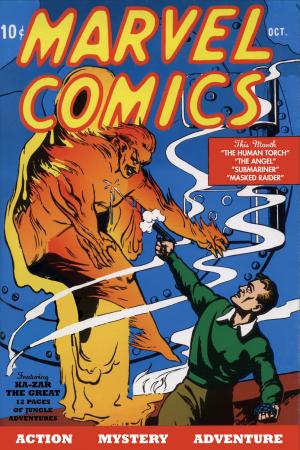 As the mighty Marvel Universe has become populated with thousands of characters (alongside the Human Torch, the Angel, the Sub-Mariner, the Masked Raider, and Ka-Zar), and new worlds, galaxies, and realities have been birthed, with the very medium itself morphing along the way, the DNA of it all can still be sourced right here. As the cover of MARVEL COMICS #1 promised, "ACTION" and "MYSTERY" and "ADVENTURE" were just the beginning of what was to come.
Happy birthday to you, merry ol' Marvel! 'Nuff said!
Read more about the 80th anniversary of the House of Ideas right here!
The Hype Box
Can't-miss news and updates from across the Marvel Universe!