Comics
Published May 22, 2019
The King of Thieves Returns Home in 'Mr. and Mrs. X' #11
Will the good times roll or will they come to a halt for the Ragin' Cajun?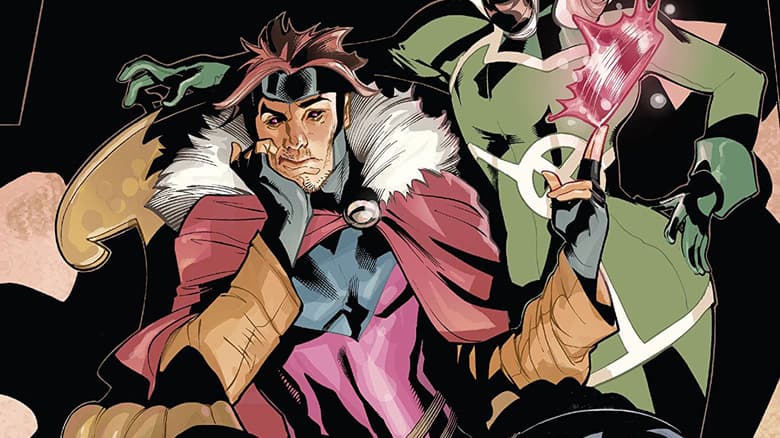 The Thieves Guild of New Orleans was created by Candra, a powerful mutant from the group the Externals, to be her private thieves. No one is more well-known as a member of the Guild as Remy LeBeau aka Gambit. Adopted and raised by Jean-Luc LeBeau, Gambit became a master thief and eventually the King of Thieves. He would also become a member of the X-Men. Gambit has done well to keep the two worlds apart (for the most part), but now they will collide in MR. AND MRS. X #11. He's heading back to New Orleans to face the Guild, but his return probably won't end in hugs and kisses.
Why Gambit left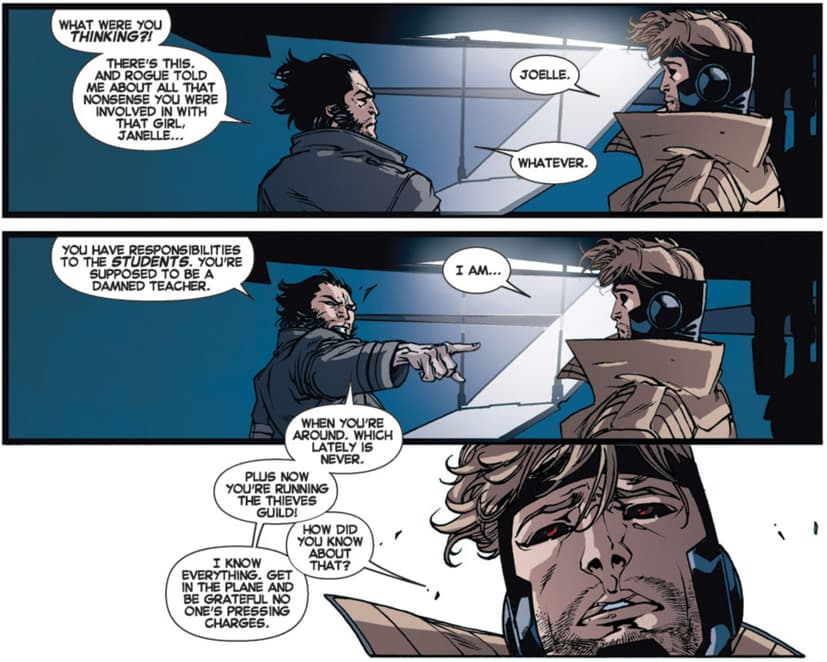 Technically, Gambit never really left the Thieves Guild. He actually became the leader of the Guild at the end of 2013's GAMBIT #17, but at the same time, he became a teacher at the Jean Grey School. In 2014's ALL-NEW X-FACTOR #1, Wolverine scolded Gambit after catching him trying to steal a statue that had the power to summon a demon and gave him an ultimatum: If he wants to be an X-Man, no more stealing and no more contact with the Guild. Gambit ended up joining the X-Factor for a while, working alongside Polaris and Quicksilver. "Then he returned to the Guild, right?" Wrong. Gambit would later reignite his romance with the X-Men's resident Southern belle, Rogue, after being sent on a mission that turned into a "unique" couple's therapy session in 2018's ROGUE & GAMBIT. Realizing that life was too short, he decided to marry Rogue (after Kitty Pryde got cold feet before marrying Colossus) in 2018's X-MEN GOLD #30.
Why Gambit goes back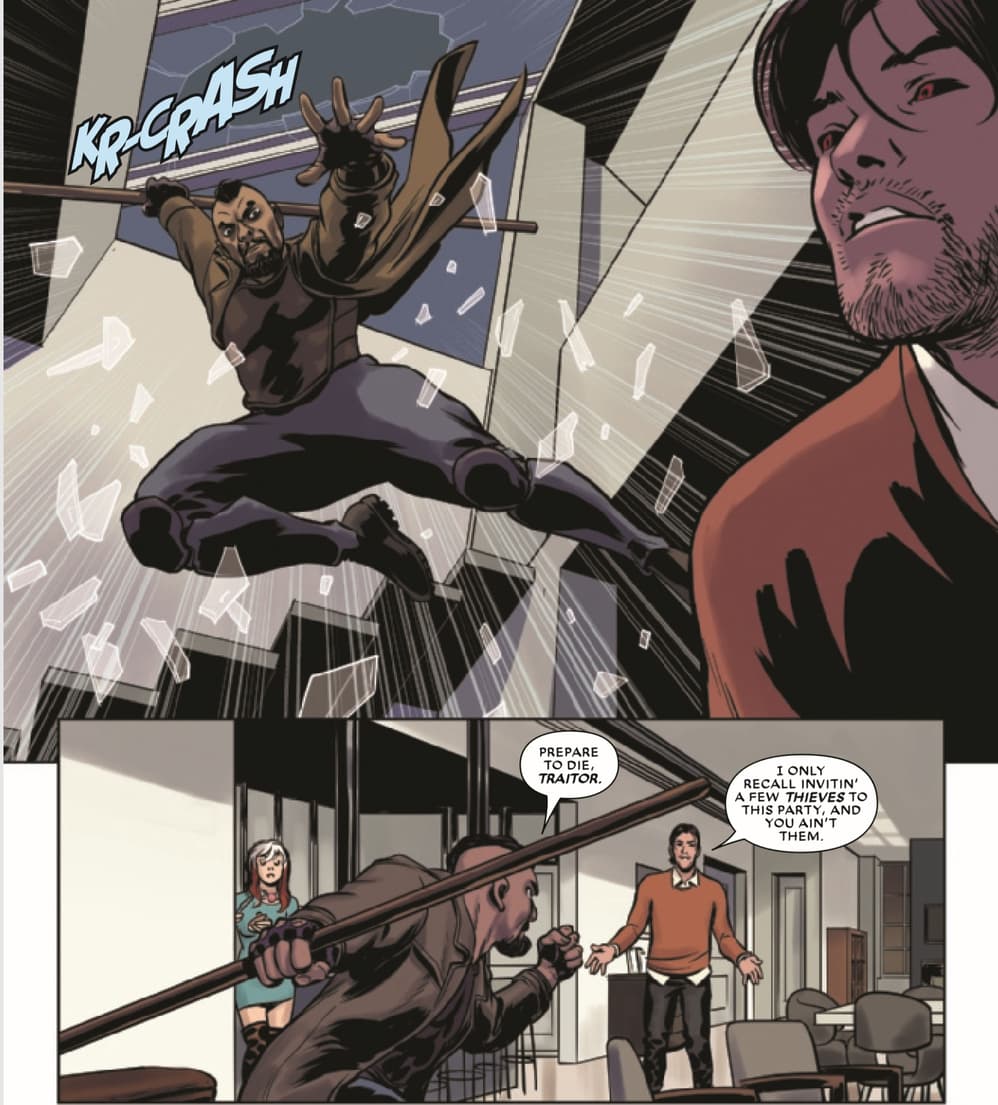 There was a small hint that things were not okay in New Orleans in MR. AND MRS. X #6. Gambit's adoptive father Jean-Luc LeBeau was invited to Gambit and Rogue's belated engagement party, and he told Gambit that he needed to make a pilgrimage to New Orleans "soon." That small hint became a big problem when some members of the Guild, warned seconds before by Jean-Luc, attacked Gambit. (First the honeymoon was ruined and now the engagement party!) After the intruders were handled by Rogue, whose powers had recently evolved, Bella Donna Boudreaux, Gambit's ex-wife, dropped in to warn Gambit. She led the Assassins Guild and heavily implied that her people would go after him if they sensed weakness, i.e. him not being an active leader of the Thieves Guild and marrying Rogue. Gambit wanted to have this conversation with Rogue, but they were both transported by a mysterious box to the Mojoverse.
Why Gambit might not be welcomed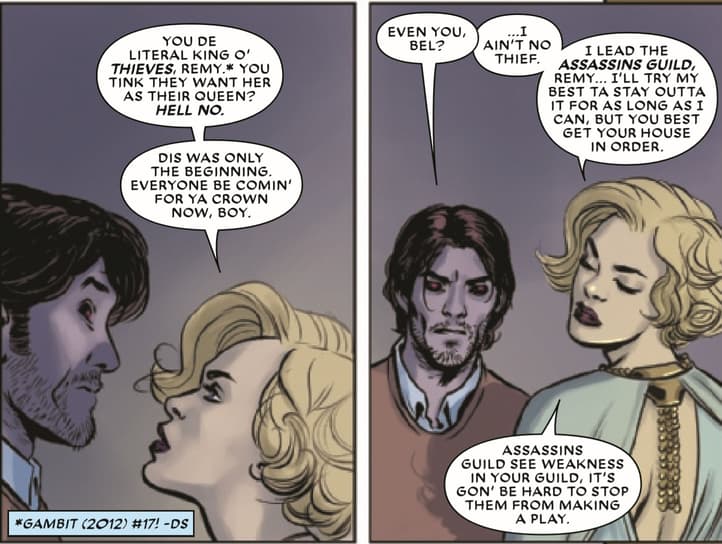 As seen in the fight between the Guild in MR. AND MRS. X #6, the other thieves felt they were betrayed by Gambit. If you go by real-world years, Gambit hadn't been involved with the Thieves Guild in six years. He wasn't just a minor member of the Guild serving water to the higher-ups – he is the King of Thieves. A king is supposed to lead, which he hadn't done since he claimed the title. Gambit spent most, if not all, of his time with the X-Men. A thief doing heroic things isn't the message the Thieves Guild is trying to promote. Additionally, he married Rogue who isn't a thief. It's highly likely that the rest of the Guild members won't accept her and try to end his marriage to her. With these factors in mind, just like Bella Donna said, everyone will come after his crown.
Will Gambit have to choose between his two lives? Or will the Thieves Guild not even give him that chance and dethrone him, for good? You'll have to find out for yourself in MR. AND MRS. X #11!
MR. AND MRS. X #11, written by Kelly Thompson with art by Oscar Bazaldua, is on sale now online and at your local comic shop!
The Hype Box
Can't-miss news and updates from across the Marvel Universe!