Comics
Published June 7, 2019
The Marvel Family Celebrates the Life of Justin Ponsor
Marvel Comics writers, artists, and staffers share their remembrances.
Last month, the Marvel family lost one of its most beloved members, Justin Ponsor.
An unparalleled colorist and artist known equally for his brilliant work and his warm spirit, Justin transcended the definition of creative partner at every turn. Justin elevated every story he contributed to, including some of Marvel's most well-known series, like AVENGERS, SPIDER-VERSE, STAR WARS, X-MEN, and more. Justin's work, as much as anything else, gave these titles the renown they so rightly deserve.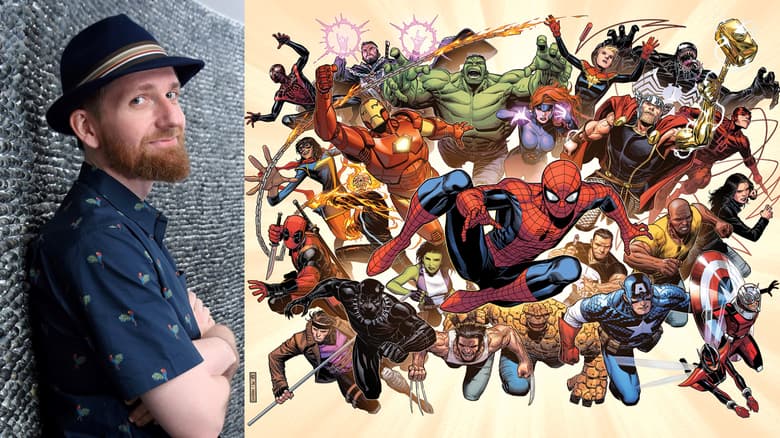 Over the last few weeks, Marvel creators and staffers have been imparting their tributes, and here, more members of the Marvel family share their remembrances of cherished colleague and friend, Justin Ponsor.
Laura Martin
Justin Ponsor went from a coloring Padawan to Jedi Master in the years I've known him and worked with him. More than that, though, he went from a goofy, gangly kid who was passionate about art and creative expression, Star Wars and Legos and everything nerdy, to a goofy, gangly adult, still passionate about everything.
Justin made me laugh and think and push myself as a colorist and as an artist. I can't thank him enough for being a cornerstone of both my Wildstorm family and my CrossGen family. Justin, you will always be one of my favorite people, and I am so very lucky to have known you.
Nick Lowe
Justin Ponsor was so in-demand as a colorist that every time an artist asked for him we had to chuckle. Either he was so booked on important books that there was no way, or we had to play Solomon and break someone's heart.
Justin sweated every panel of every page, pouring everything he was into every project and yet making it look effortless. I can count the amount of notes I gave Justin over 17 years on one hand. He just thought of everything. That applies to work and the work of being a friend. He spoke carefully and thoughtfully and took great care with every relationship he had. He will be sorely missed on every possible level.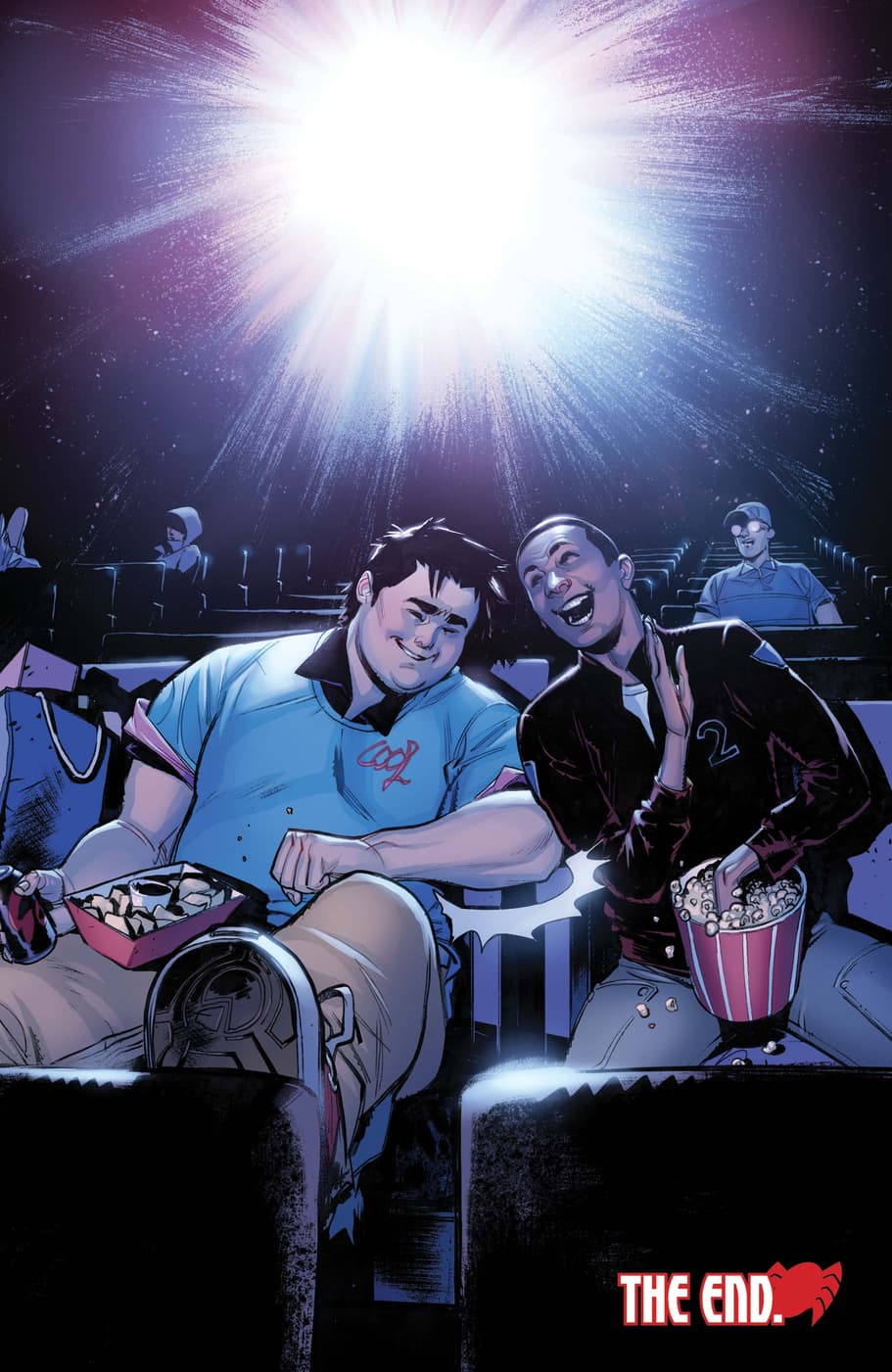 Frankie D'Armata
I have fond memories of my friend Justin Ponsor. We were hired together at CrossGen in 2000, and became fast friends, as we were both the weird guys at the fairly normal company.
I always admired him, his interests, talent, and outlook on the world. He was taken too soon, stricken with a disease that ruins lives, and devastates the lives of those close to them.
Everyday I still can't believe the news, but was very glad to spend time with him and his wife Liz, who has helped him through this precarious time.
He will always have a place in my world, as a mentor, friend, and as a reason to keep levity in the face of crisis. He didn't go gently into the night…and he still gave us a smile.
Rest...
Adam Kubert
J-Po. I've had Justin's signature grace my work many, many times. When his name was attached, you knew the job would always look great. I wish I had the chance to have known Justin personally....a talented creator taken way too early. RIP J-Po.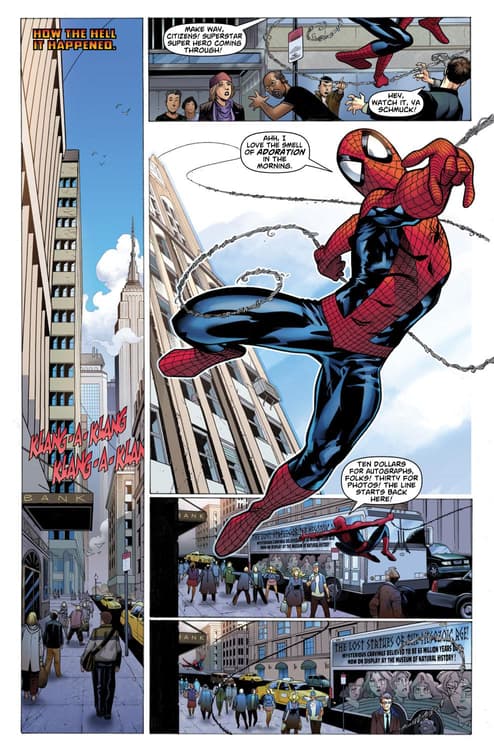 Jennifer Grünwald
Justin was the first colorist I ever got to work with—for the AGE OF APOCALYPSE handbook—and I remember being so impressed with his work. I never forgot his name, so when I finally met him years later at Marvel convention party, I was very excited to talk to him. A year later, I was thrilled that he remembered me, and a fast friendship was formed. We would text about all the nerdiest things throughout the year, always looking forward to NYCC when we would get to hang out in person. One Christmas he surprised me with a Back to the Future Lego set.
Justin was a wonderful person. So kind and thoughtful, talented and generous, funny and smart. My life was made better for knowing him. The world has lost a little color without him.
Steve McNiven
I first met Justin way back in the CrossGen comics days and was blown away by how phenomenal a colourist he was. That feeling never changed for me and I was so thrilled to have had multiple opportunities to collaborate with him on some great Marvel projects. He ended up being the guy I asked for first whenever my Marvel editors asked me who I'd like to colour a particular project I was starting. But it became harder and harder for me to get him as he became the top colourist at Marvel and some of the heavyweight writers at Marvel started to throw their weight around and lock him up. I don't blame them. His work made everyone else's work better. The writer's, the penciller's, the inker's, even the editor's work, he them all look better. That could give a guy a big ego. Not Justin though. He remained one of the nicest and most humble guys I had ever met and I will truly miss him.
Christina Strain
Justin Ponsor was my patient coloring mentor, my coworker, and my friend. He'll be remembered as a fantastic colorist, but he should also be remembered as an incredible human being. Funny, honest, sarcastic, competitive (at games), scary smart, talented, and supportive, Justin was most importantly, empathetic. He had the incredible ability to put the weight of his own problems aside to reach out to others he saw in pain, and that's a rare trait we all could use a little more of. I love you Justin. You were simply the best of us.
The Hype Box
Can't-miss news and updates from across the Marvel Universe!