Comics
Published May 1, 2019
The Most Savage Moments of the Savage Avengers
They had to earn that moniker – read how they did it!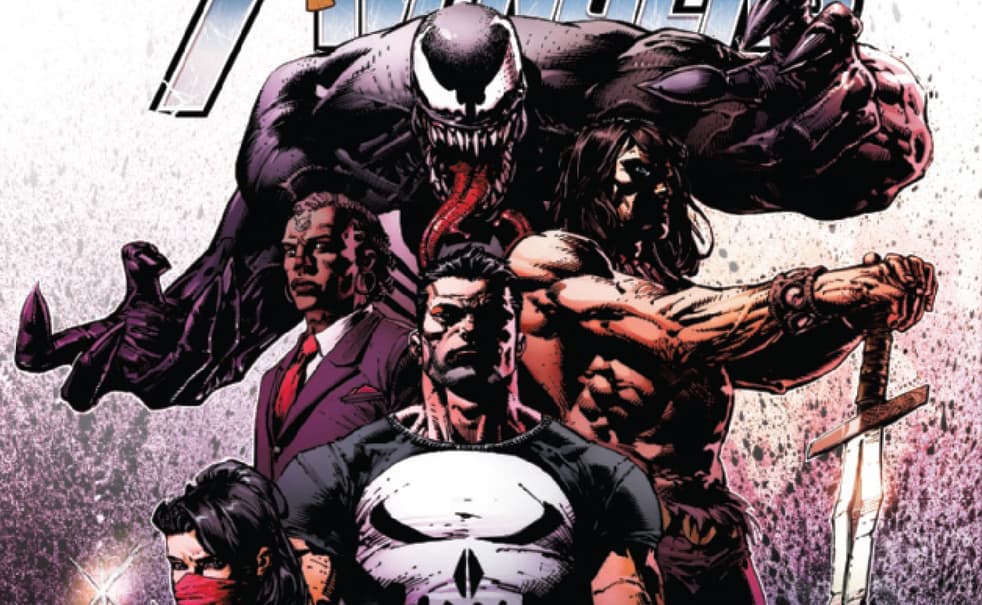 They're mean, they're lean, and they're absolutely savage – they are the epic roster of characters that make up the SAVAGE AVENGERS. The first issue of the new series by writer Gerry Duggan and artist Mike Deodato Jr. is now on sale, and Marvel.com wants you to relive the most savage moments perpetrated by each member of the team. After all, these are some of the most violent heroes, villains, and anti-heroes ever to grace the Marvel Universe. They often kick butt (or eat brains) first and ask questions later.
VENOM: "Bringing out the dead"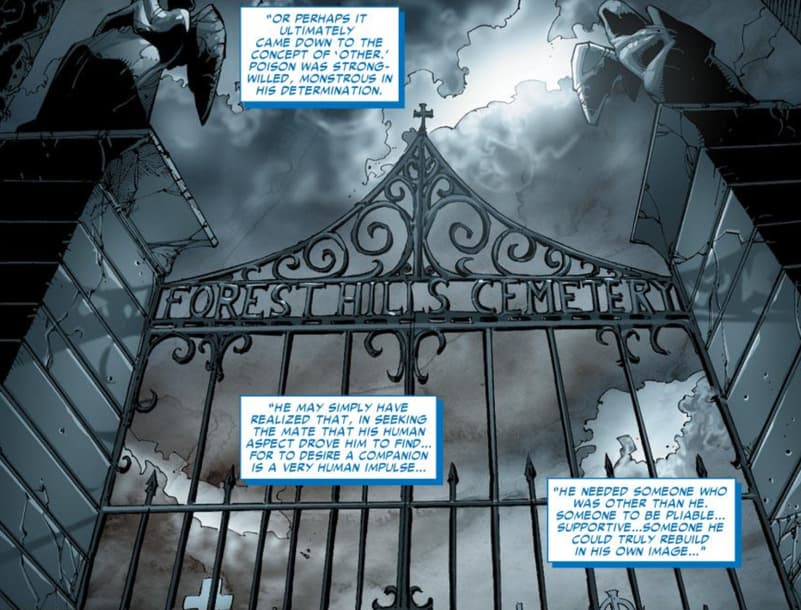 Venom has had no shortage of heinous moments since he first arrived in the 1980s. As an extra-terrestrial goo with a never-ending hunger for human flesh and brains, that's just his nature. Yes, he has been slightly tamed over the years, but he always returns to his primal instincts.
There was the time he bonded with a dead Peter Parker and called himself "Poison" in the pages of 2006's WHAT IF? SPIDER-MAN: THE OTHER. The thing was so horrible, that the narrator, Uatu, wouldn't even let us see it, saying:
"It is said in storytelling that it is preferable to show rather than to tell. But to show the slow, gradual destruction of the being known as Peter Parker… It would be too heartbreaking … Not to send you into spirals of depression, nor depict things so nightmarish that you will never have another full night's sleep, ever, if you bear to witness them. So take the word of Uatu, the Watcher, that it was a long and terrible battle."
But things gets worse because after Mary Jane spurned Poison's advances, he headed over to the cemetery to resurrect the corpse of Peter Parker's first girlfriend, Gwen Stacy. Now if that isn't absolutely savage, we don't know what is!
WOLVERINE: "Indigestion"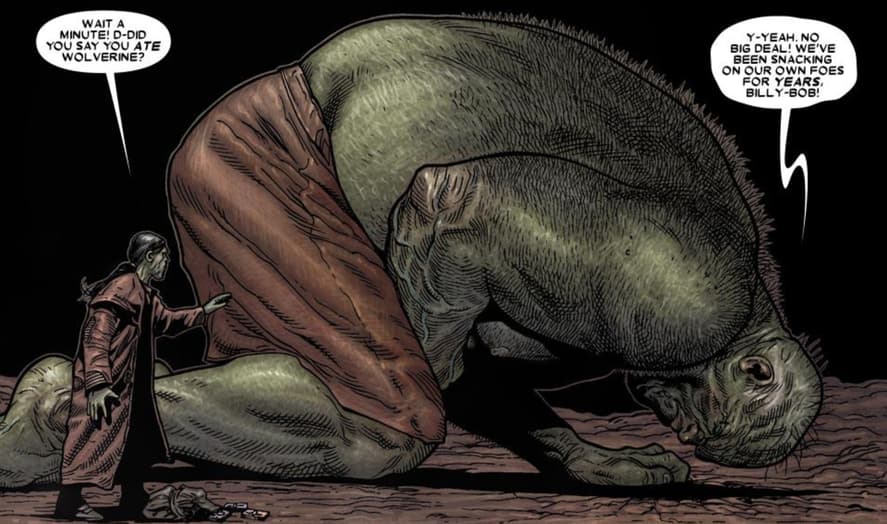 Logan is a violent mutant, there's no denying that fact. However, he is often kept in check by the other X-Men, particularly Charles Xavier and Jean Grey. His adamantium claws have saved the day many times, but when he's on his own, things can get a little more hairy. You don't want to mess with Wolverine when he's let off his proverbial leash, particularly if you were the one to make him angry in the first place. Let us not forget the time that Old Man Logan tracked down Hulk after the murder of his family. Hulk simply ate Wolverine and seemingly won the day, but a few hours later, he started having the worst – and last – cramps of his miserable, gamma-radiated life. In an explosion of viscera, Logan burst out of Bruce's body, quipping that it must have been something he ate. The savagery is off the scales on this one, bub!
PUNISHER: "Face off"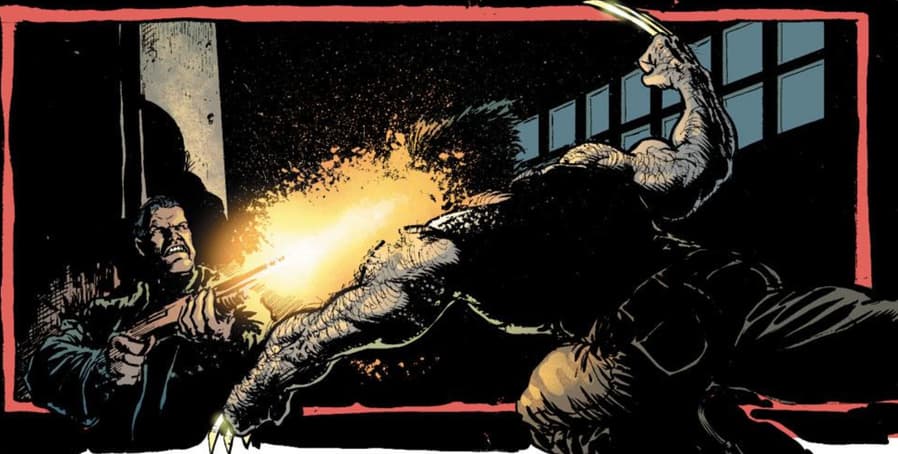 Speaking of Wolverine, he and Frank Castle haven't always been such great buddies. In 2002, the Punisher shot Logan right in the face with a shotgun at point blank range. Having his nifty little healing factor, Wolverine didn't die, but his skull unabashedly showed through the grisly wound. As if that wasn't enough, the Punisher then ran the X-Man over with a steamroller! Verdict? Savage beyond all recognition.
CONAN THE BARBARIAN: "Giant burn"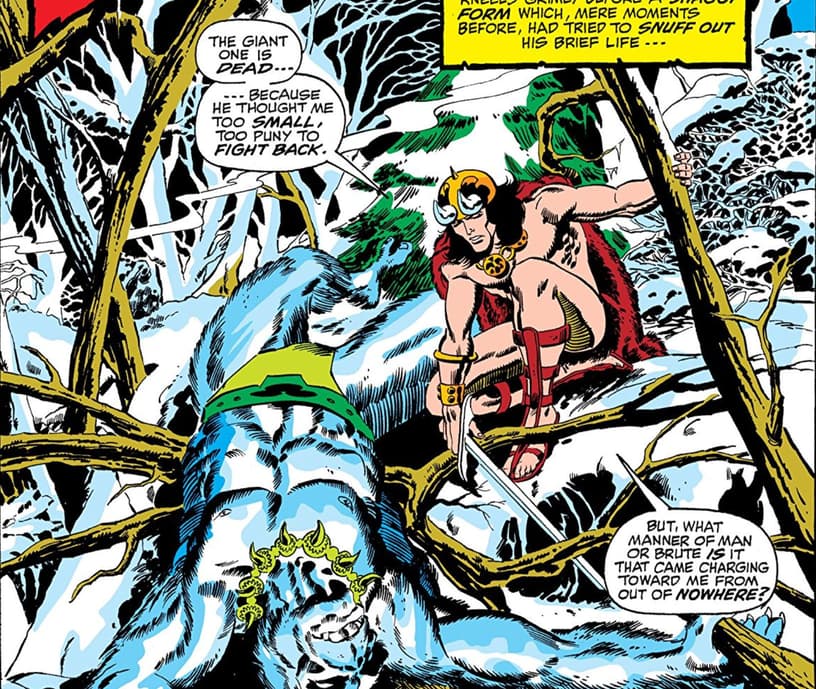 It goes without saying that Conan is a savage. His official title is "Barbarian," after all! We'd be taking the easy route if we just gave you some instance where he wrecked a man or beast with his off-the-wall warrior skills. Instead, we'll include the time he verbally insulted a giant beast after it had come charging at him with the intent of snuffing out his life. Not only did Conan turn the tables on his attacker, he also insulted him to his dead face:
"The giant one is dead… Because he thought me too small, too puny to fight back. But what manner of man or brute is it that came charging toward me from out of nowhere?"
Conan didn't even care enough to know what had even tried to kill him. Whether you are man or brute, don't mess with the Barbarian.
ELEKTRA: "That's the power of love"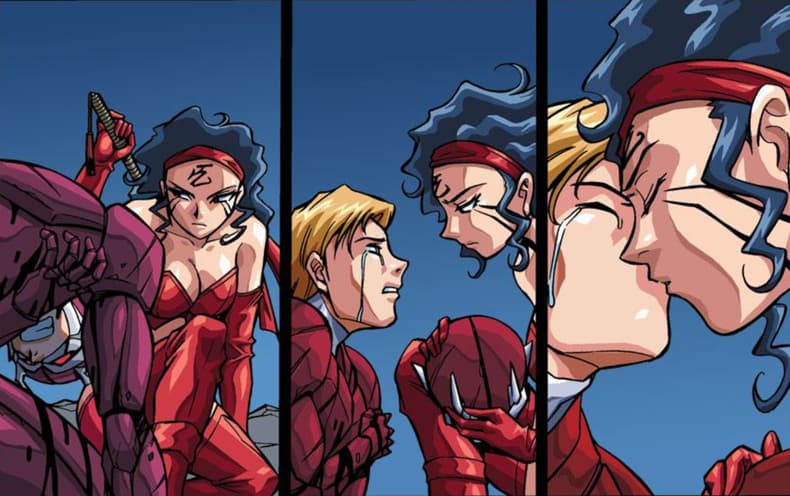 What happens in the Mangaverse stays in the Mangaverse. As if joining the Hand wasn't bad enough, Elektra straight-up killed Daredevil, the love of her life. Thinking that she was an imposter, Matt Murdock clashed with Elektra only to realize that she was the real deal. With tears streaming down his face, he shared one final kiss with his paramour as she said:
"You once tried to save my soul. I'm sorry there was never anything there worth saving."
Then she delivered the final blow with her dual swords, seemingly cutting off Daredevil's head, although the explicit gore is thankfully not shown. Savagery at its finest and most tasteful.
DOCTOR VOODOO: "Damning Dormmamu"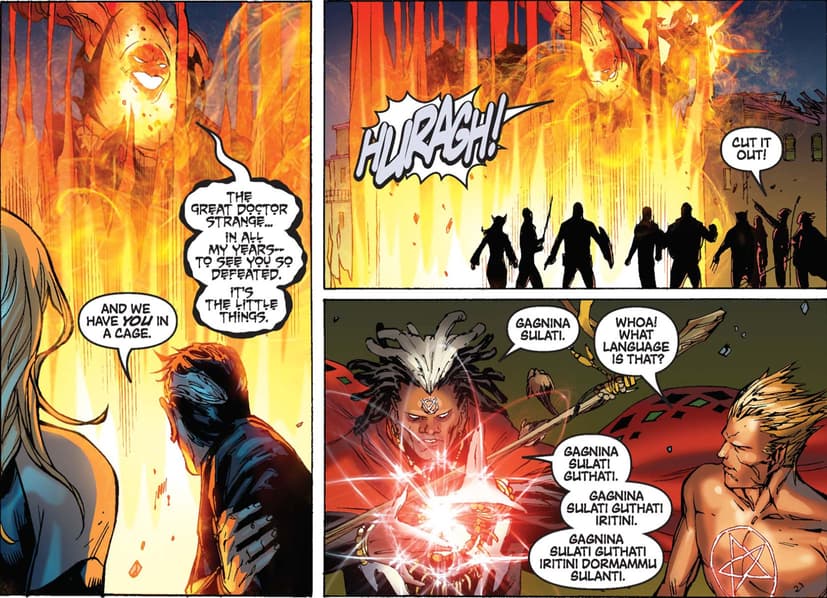 This is the rare instance of savage-ness on our list that does not involve violence, blood, or flying intestines. In 2009's NEW AVENGERS #54, Doctor Strange willingly abdicated the position of Sorcerer Supreme. His replacement? Brother Voodoo, who wasted no time in taking on his new role by performing an exorcism to both remove Dormammu from New York and free Parker Robbins from demonic possession.
They don't call 'em the "Savage Avengers" for nothing! Each member of the team has done truly terrible things over the decades, there is no doubt. Hopefully, their conflicting egos can bring out the best in each other and that inherent savagery and violence will be used for accomplishing more noble ends.
SAVAGE AVENGERS #1, written by Gerry Duggan with art by Mike Deodato Jr., is available now online and at your local comic shop!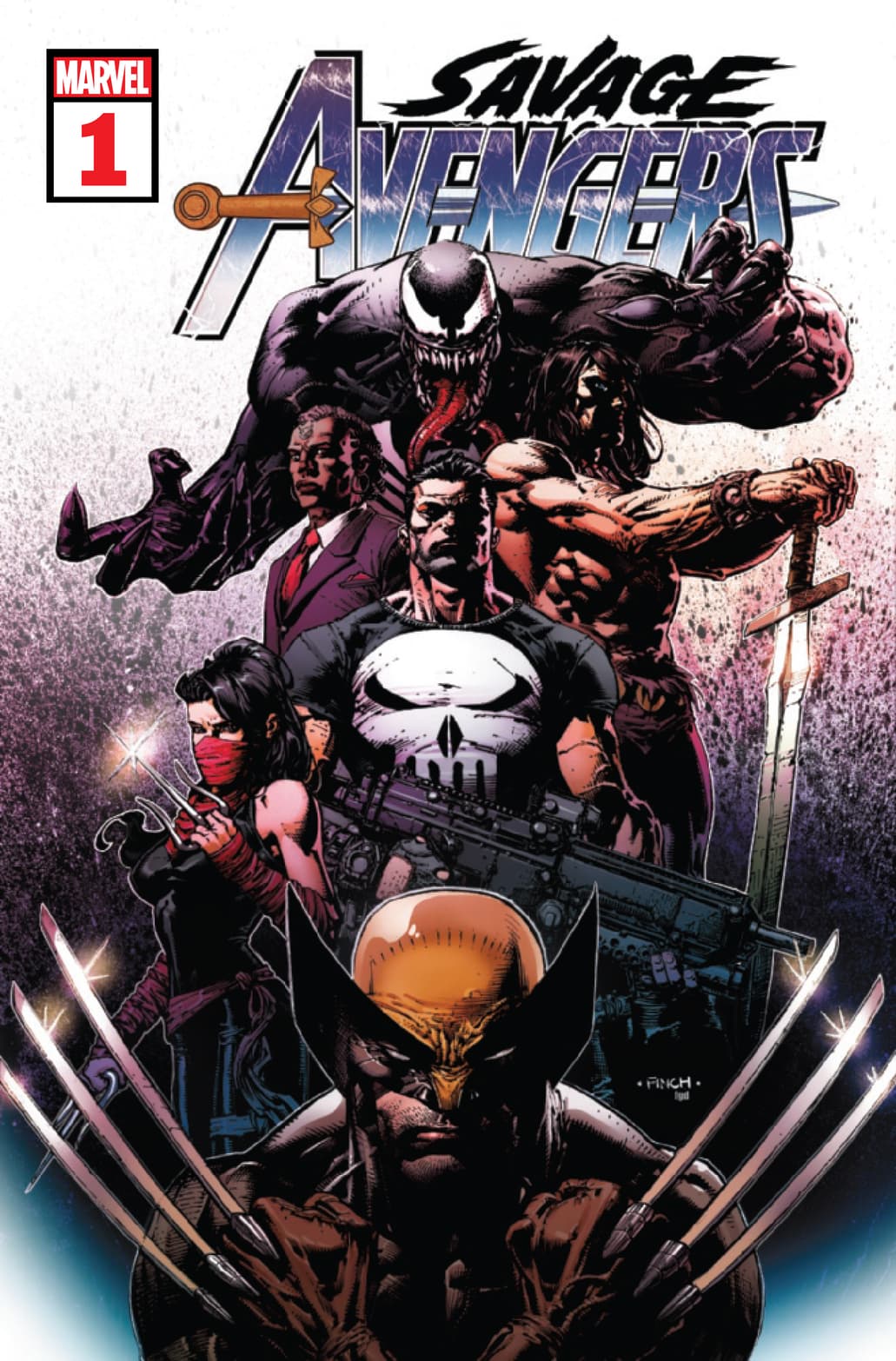 The Hype Box
Can't-miss news and updates from across the Marvel Universe!