Comics
Published December 9, 2019
Today in Marvel History: "The Coming of Galactus!"
Fifty-four years ago today, Galactus and the Silver Surfer made their Marvel Universe debuts!
On December 9, 1965, the world changed forever...with the coming of Galactus.
FANTASTIC FOUR (1961) #48 presented the beginning of one of the greatest storylines in comic book history as the Devourer of Worlds made his cosmic presence known on Earth.
Written by Stan Lee with art by Jack Kirby, this single issue encapsulated the brilliance of their legendary run on the title; eventually having united on over 100 issues of FANTASTIC FOUR, Stan and Jack reached one of many high points with ish #48.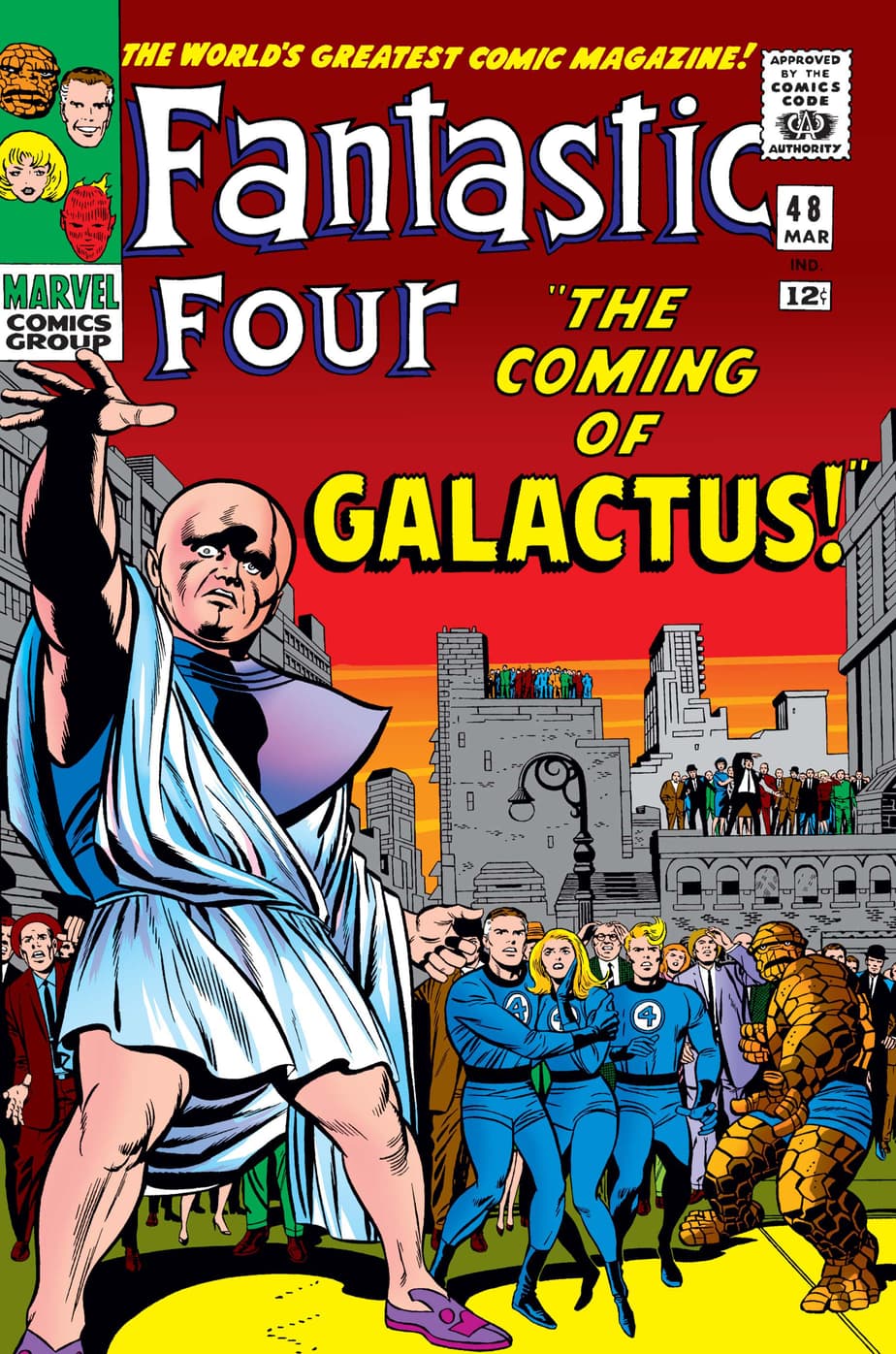 But Galactus didn't come alone. He didn't even arrive first—that duty fell to his Herald, the Silver Surfer.
Searching the spaceways for Galactus' next planetary meal, the Surfer discovered Earth despite the Watcher's best attempts to conceal it. As Reed Richards, Sue Storm, Johnny Storm, and Ben Grimm scrambled to find a response to the coming threat, the Silver Surfer landed his board on the roof of the Baxter Building, and sent a chilling cosmic call to his master.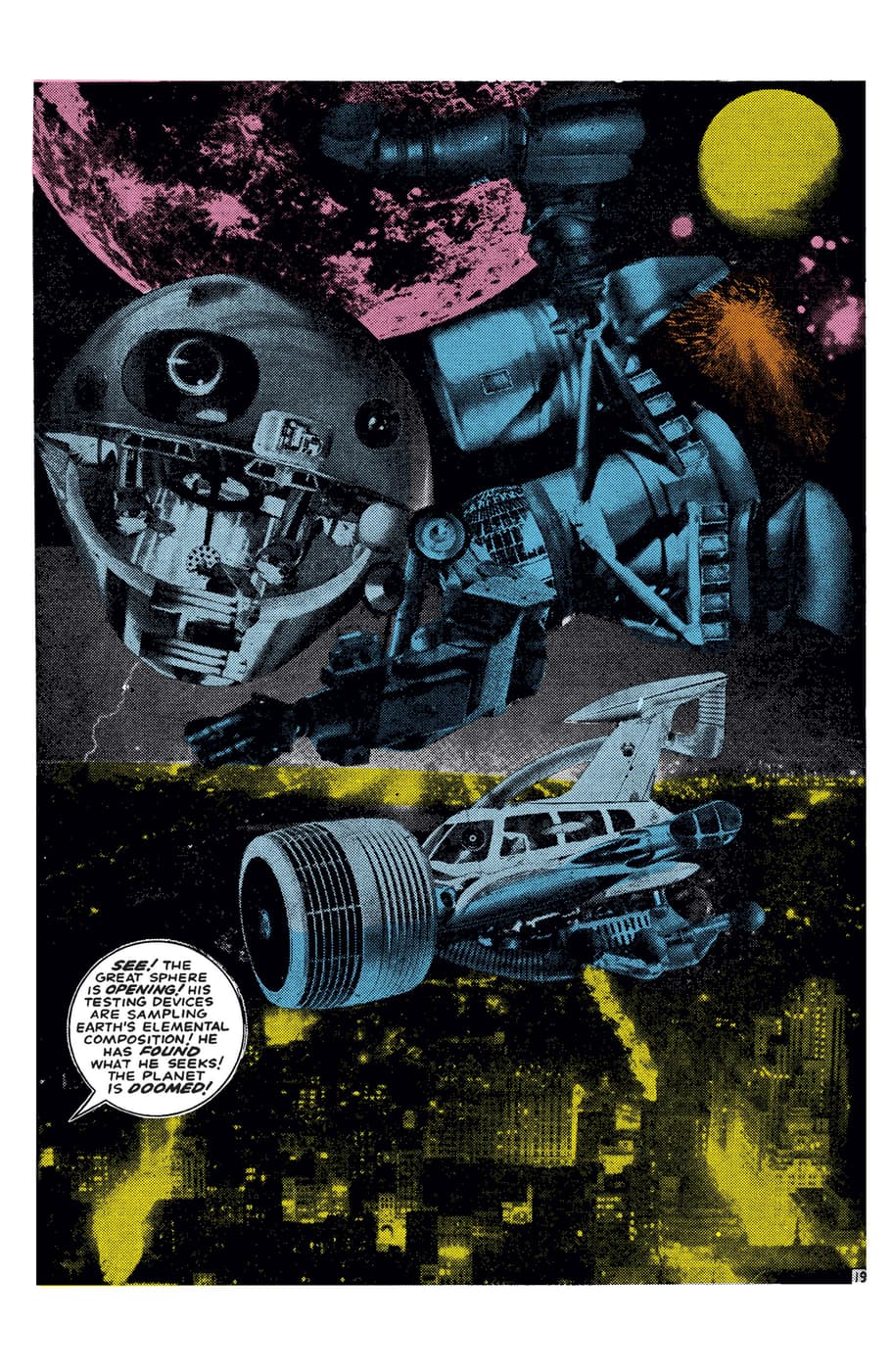 Galactus then arrived, signalling the start of one of mighty Marvel's greatest-ever tales.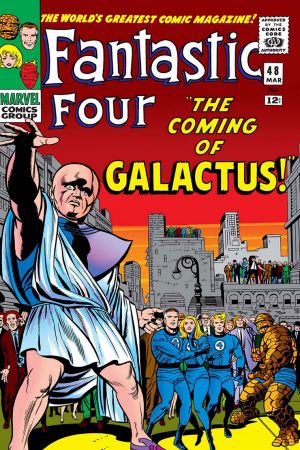 The Hype Box
Can't-miss news and updates from across the Marvel Universe!