Comics
Published October 4, 2019
'Venom' #19 Will Follow Absolute Carnage from Dylan Brock's Point of View
Eddie's son is in danger -- can he and Normie stay safe?
While ABSOLUTE CARNAGE runs rampant, there's one character who has yet to tell his version of the story: Dylan Brock. Eddie Brock has been desperate to keep the boy safe -- while keeping the secret that he's actually Dylan's father. In VENOM #19, on sale Wednesday, October 30, readers will follow Dylan's perspective as he tries to keep himself and Normie safe from Carnage!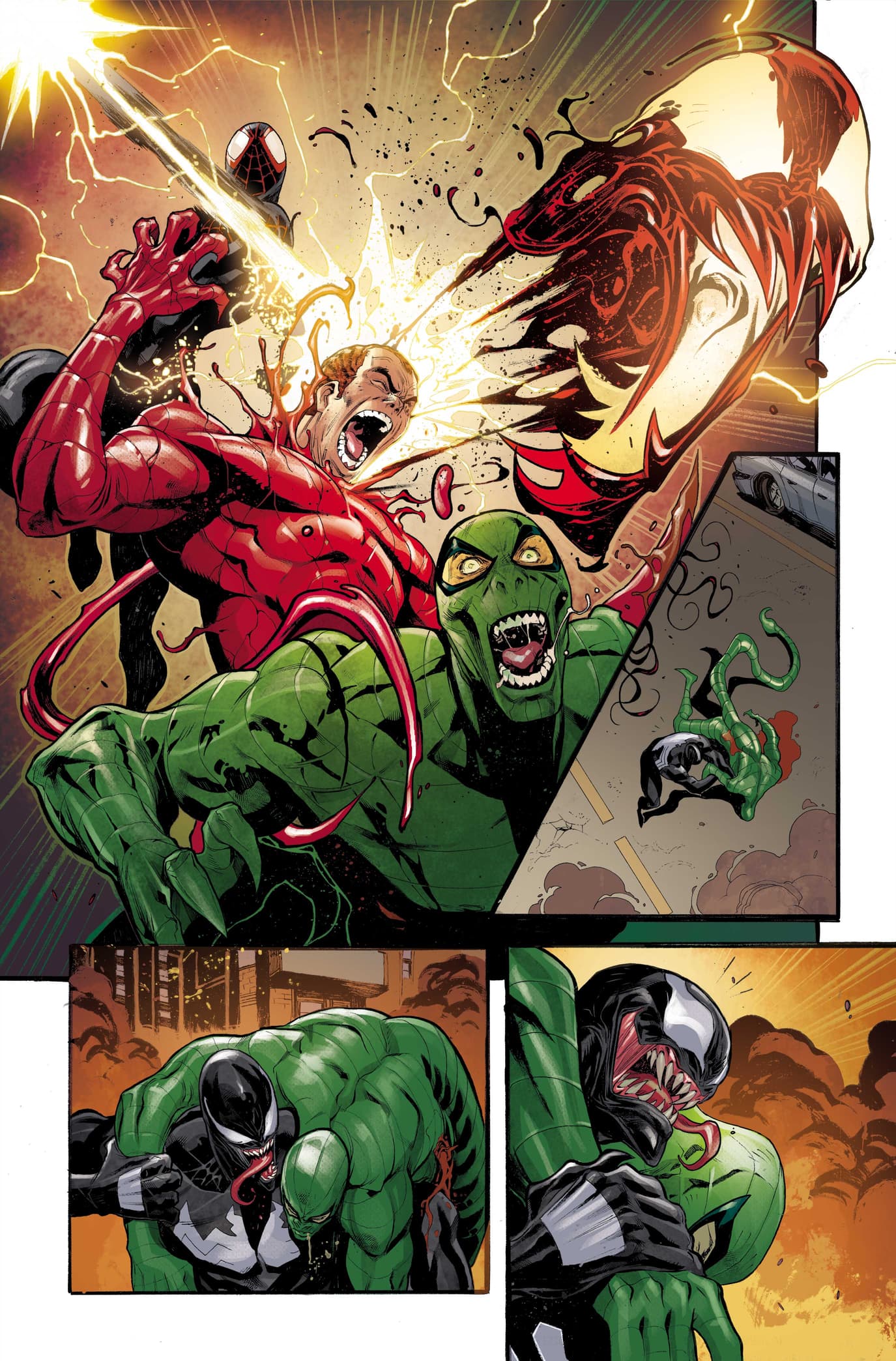 Editor Devin Lewis provided a hint of what's to come in this issue: "VENOM #19 continues the ABSOLUTE CARNAGE saga from Dylan Brock's perspective, and Carnage's rampage across New York is even more terrifying than ever! With a new HYBRID bonded to the Maker and under his command, the only thing standing between Carnage and Dylan and Normie's codexes is none other than the Amazing Spider-Man! But they're not out of the woods yet, as Spider-Man and the allies he's brought with him – Captain America, The Thing and Wolverine – are all dead in Carnage's sights as well!"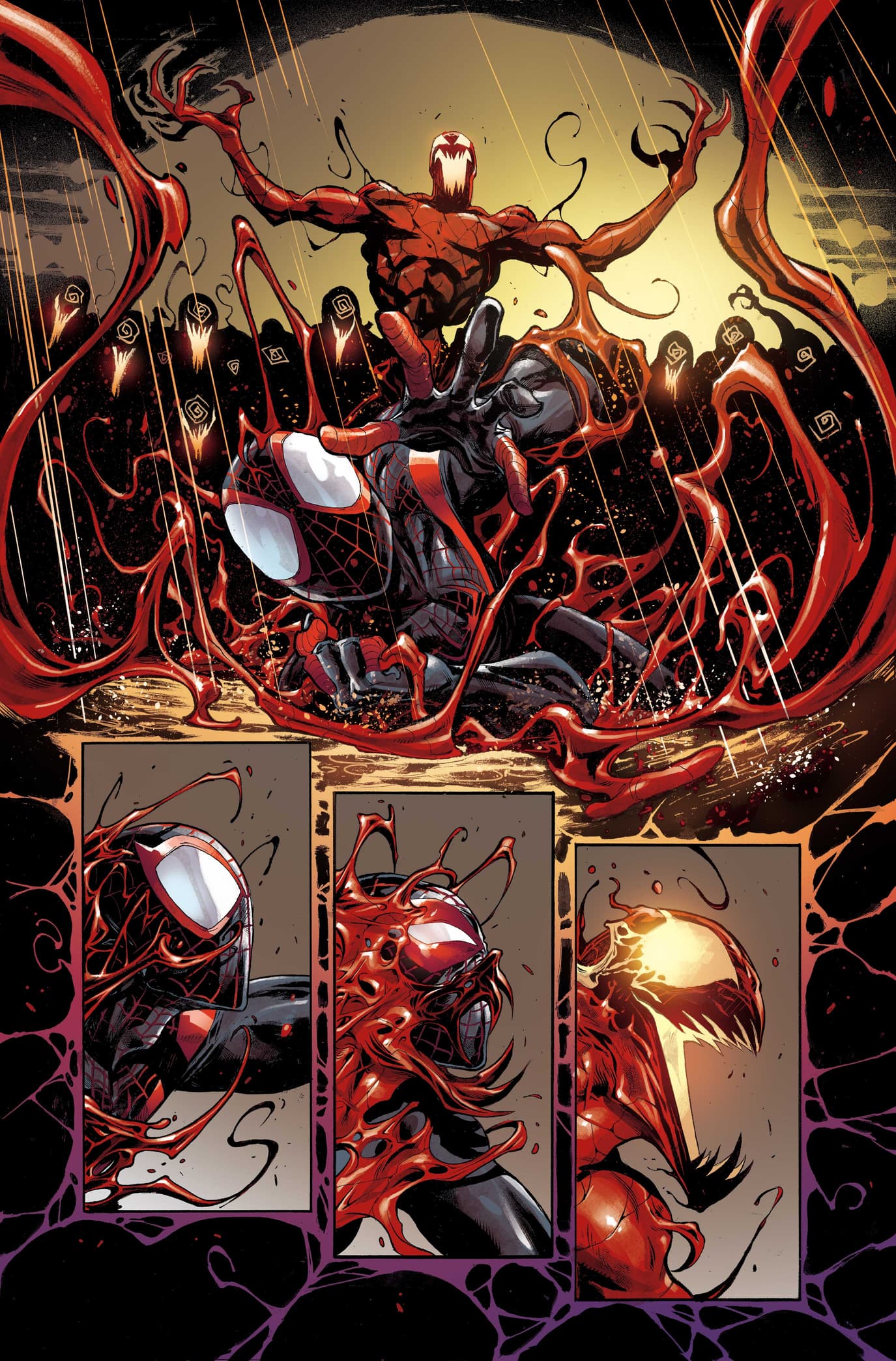 Lewis continued: "VENOM #19 is one of the craziest and most action-packed issues I've been lucky enough to work on in my whole tenure as the VENOM Editor, and it's got one of the most heartfelt moments, too. Either way you slice it, this is a can't-miss chapter in the saga of Eddie Brock."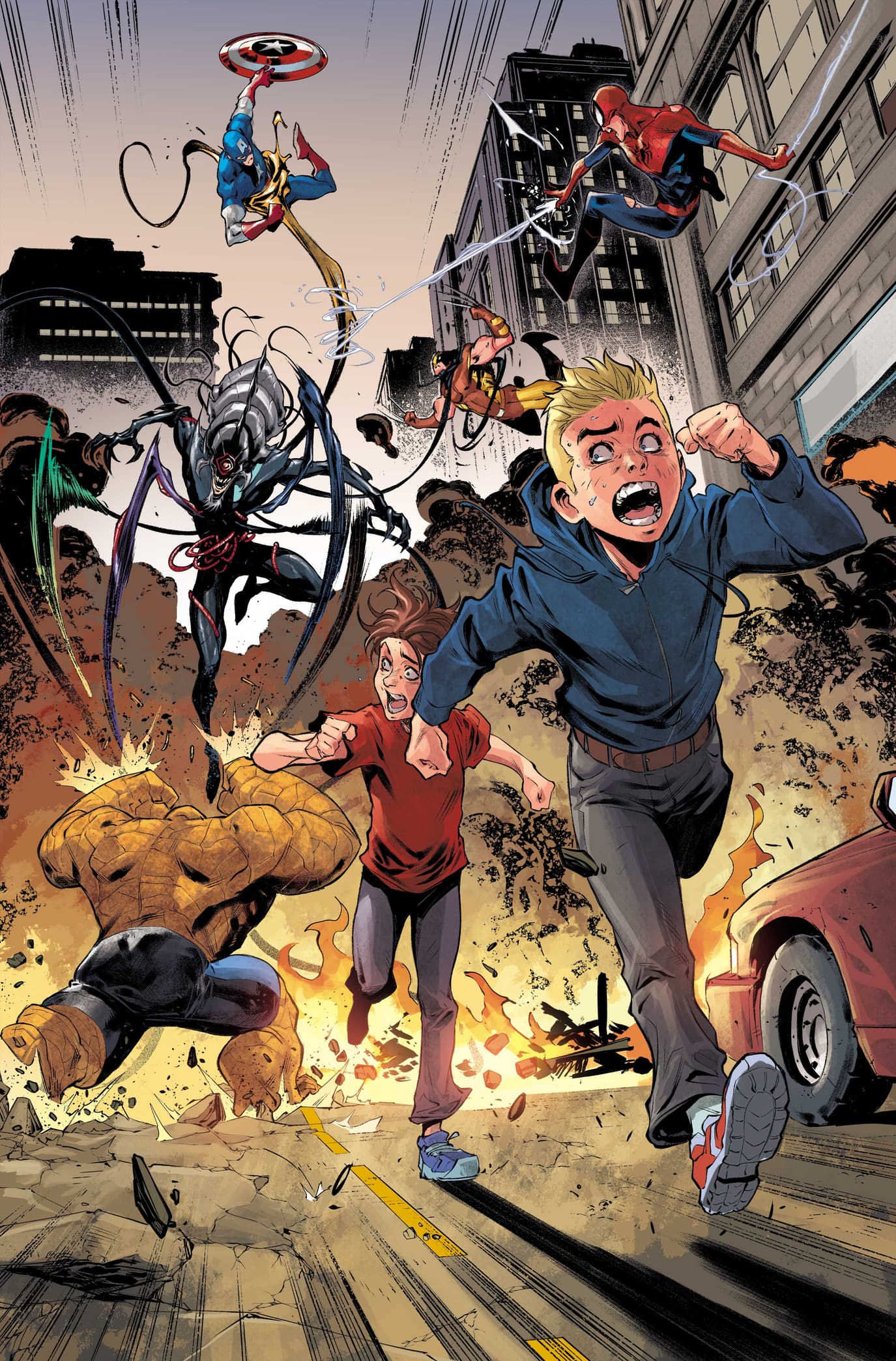 VENOM #19, written by Donny Cates with art by Iban Coello, goes on sale Wednesday, October 30. Pre-order your copy online or at your local comic shop!
The Hype Box
Can't-miss news and updates from across the Marvel Universe!