Comics
Published February 11, 2020
Wakanda's Tech Today: The Reviews Are In
A complete consumer guide to Wakanda's cutting-edge tech, all in Marvel Unlimited.
Have you tried Marvel Unlimited yet? It's your all-access pass to over 25K Marvel comics, all available at your fingertips. Sign up now, and follow us on Twitter and Facebook!
The East African nation of Wakanda has 2 major claims to fame. This vast country is the birthplace and home to the Black Panther, plus it's an advanced haven of the latest and greatest technology, all integrated in day-to-day life.
As you'll find out in our complete tech guide below, one of the reasons for Wakanda's rapid evolution is their most precious natural resource—Vibranium. Dense, versatile, and highly malleable, the potential in Vibranium's raw form places Wakanda so ahead of the curve, it's like they built the curve.
We've got your firsthand look at all the gadgets, vehicles, and super-suits that are paving the future of the Marvel Universe. All can be seen in the comics below, available to read in digital comics mega-library, Marvel Unlimited!
For when you need that extra boost in battle, pick up some Desert Suns to spruce up any weaponized suit! These yellow spheres attach to the target's skin and suck out the moisture from the body.
PROS

: Lights up any room, super effective
CONS: Overuse may result in dehydration
PRICE: Will drain your savings
USER RATING: 4 out of 5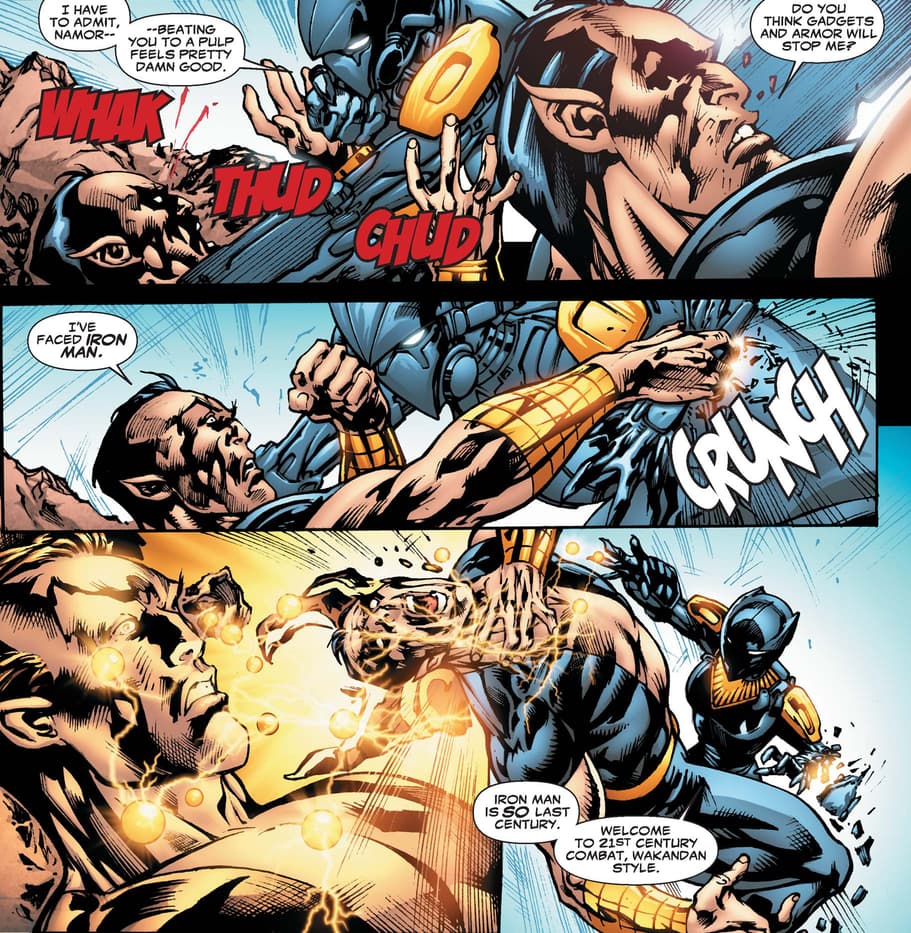 Throw your enemies off-track with these Holopods! Holopods create holograms of yourself, complete with heat signatures for added accuracy!
PROS

: Be in multiple places at once, never worry about being alone
CONS: May take up too much space in a small room/space
PRICE: Priceless
USER RATING: 4 out of 5

KIMOYO BEADS
Cell phones are so yesterday! Kimoyo beads are the hip, wearable design that lets you communicate with ease. Never worry about dropping your cell phone again!
PROS

: Waterproof, lightweight, makes sure you never miss your grandma's calls
CONS: Bracelet-shaped tan lines
PRICE: Available for all residents of Wakanda
USER RATING: 5 out of 5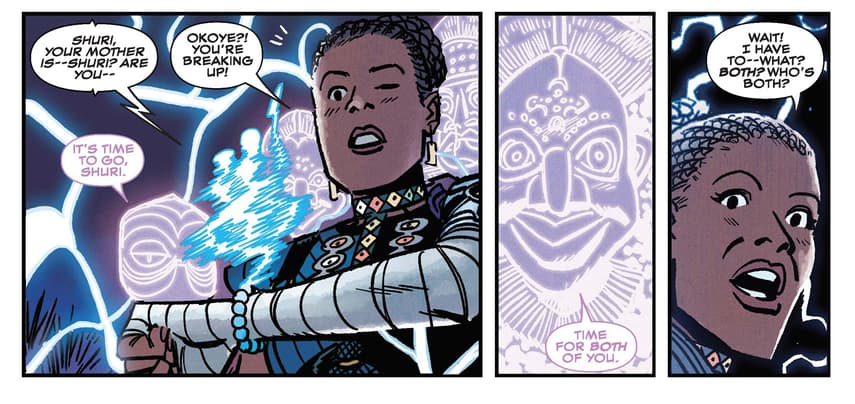 A suit fit for royalty! This Vibranium suit contains the latest technological inventions from Wakanda's best engineers. This fit is adorned with plenty of state-of-the-art features that will make any Super Hero jealous! 
PROS

: Customizable with flight capabilities, cape available upon request
CONS: Unknown, possible chafing
PRICE: Restricted use to members of Wakanda's Royal Family/Black Panthers only
USER RATING: 5 out of 5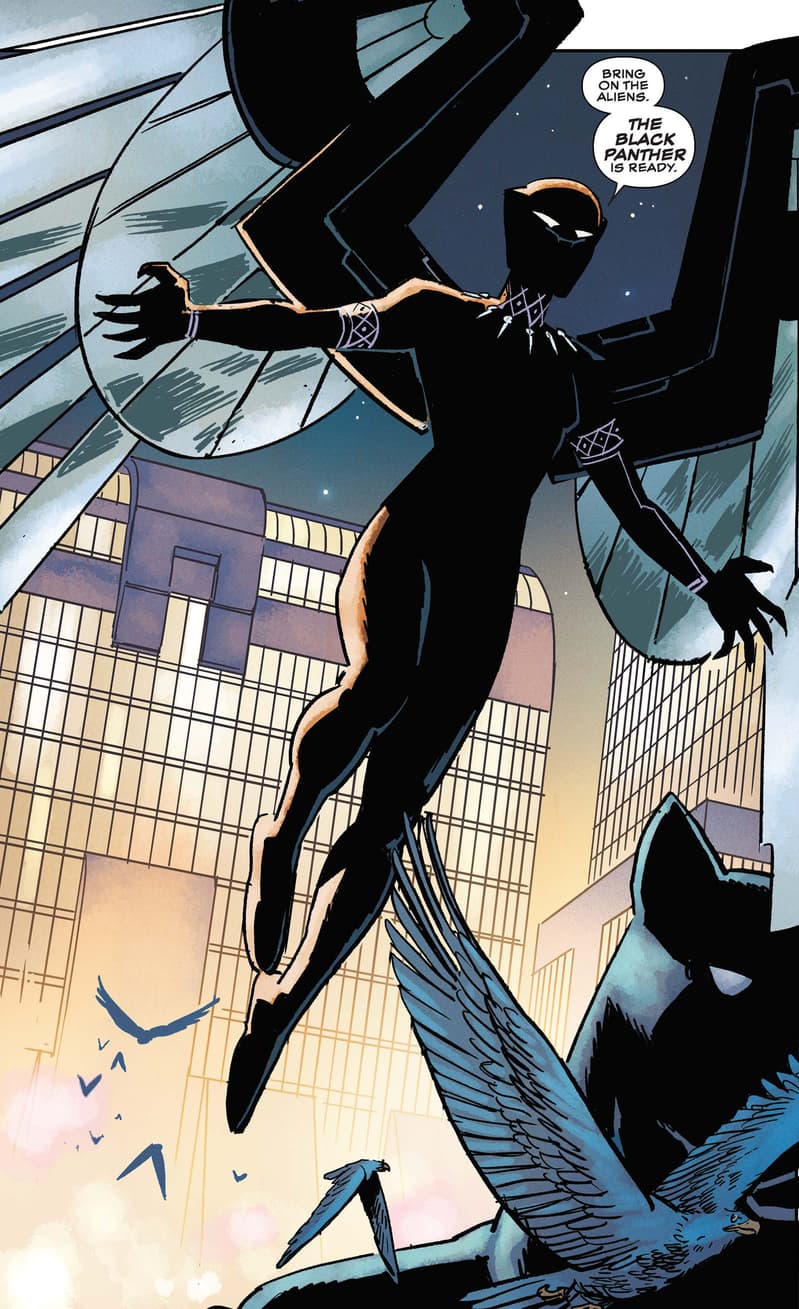 Why drive on the ground when you can glide across the sky in luxury? Originating from the Wakandan Design Labs, these vehicles have been endorsed by the likes of the Avengers, Dora Milaje, and S.H.I.E.L.D.!
PROS: Way faster than taking the train, cleared to fly in (almost) all galaxies
CONS: Gets destroyed quite often; always called in for recalls
PRICE: Out of this world
USER RATING: 3 out of 5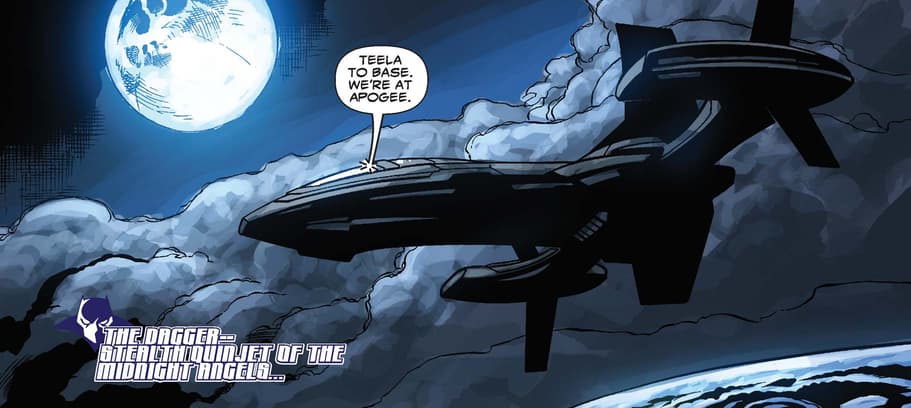 It may come as little surprise that these Shok-Nets have an electrifying effect! Throwing these Shok-Nets releases a webby trap that will jolt your opponent in battle! 
PROS: Travel-size
CONS: May get lost in your pocket or Super Hero costume
PRICE: Shockingly high
USER RATING: 4 out of 5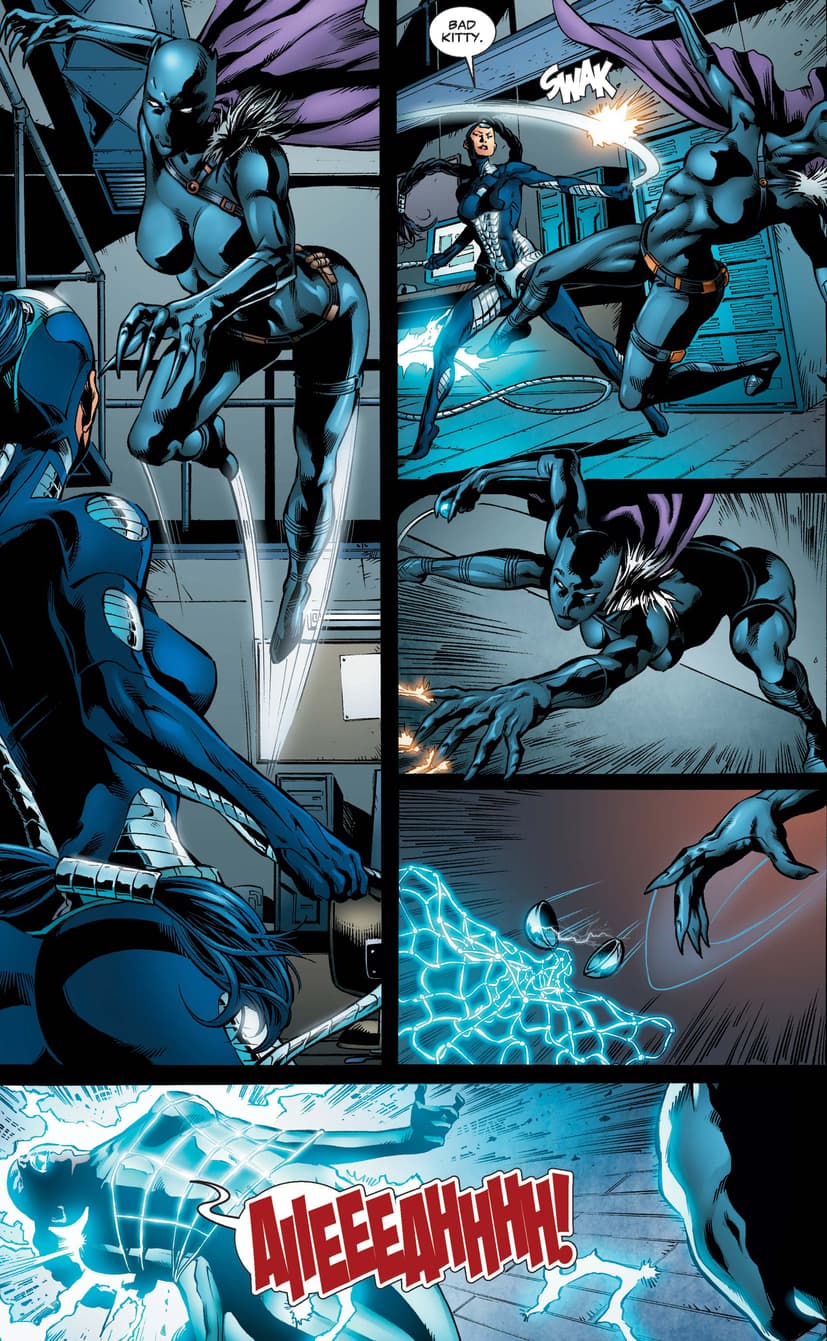 If you need to cause a distraction, then Spider Bites are the toy for you! Still not convinced? Just take a look at the gadget in action from Wakanda's own Shuri!  
PROS: Extremely powerful
CONS: None, they work perfectly.
PRICE: A giant bite out of your wallet
USER RATING: 5 out of 5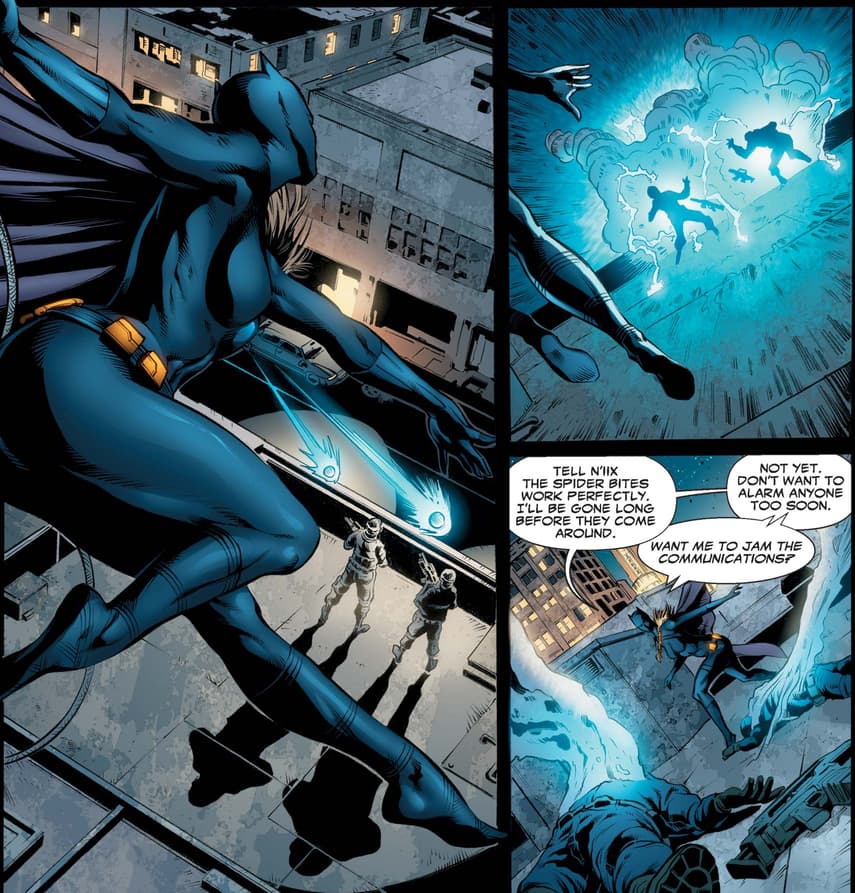 These gauntlets were created by Shuri! They are powered by only the finest Wakandan Vibranium. Sure to come in handy too.
PROS: Packs a powerful punch
CONS: May be hard to pick up objects
PRICE: Unless you personally know Shuri, good luck buying one.
USER RATING: 4 out of 5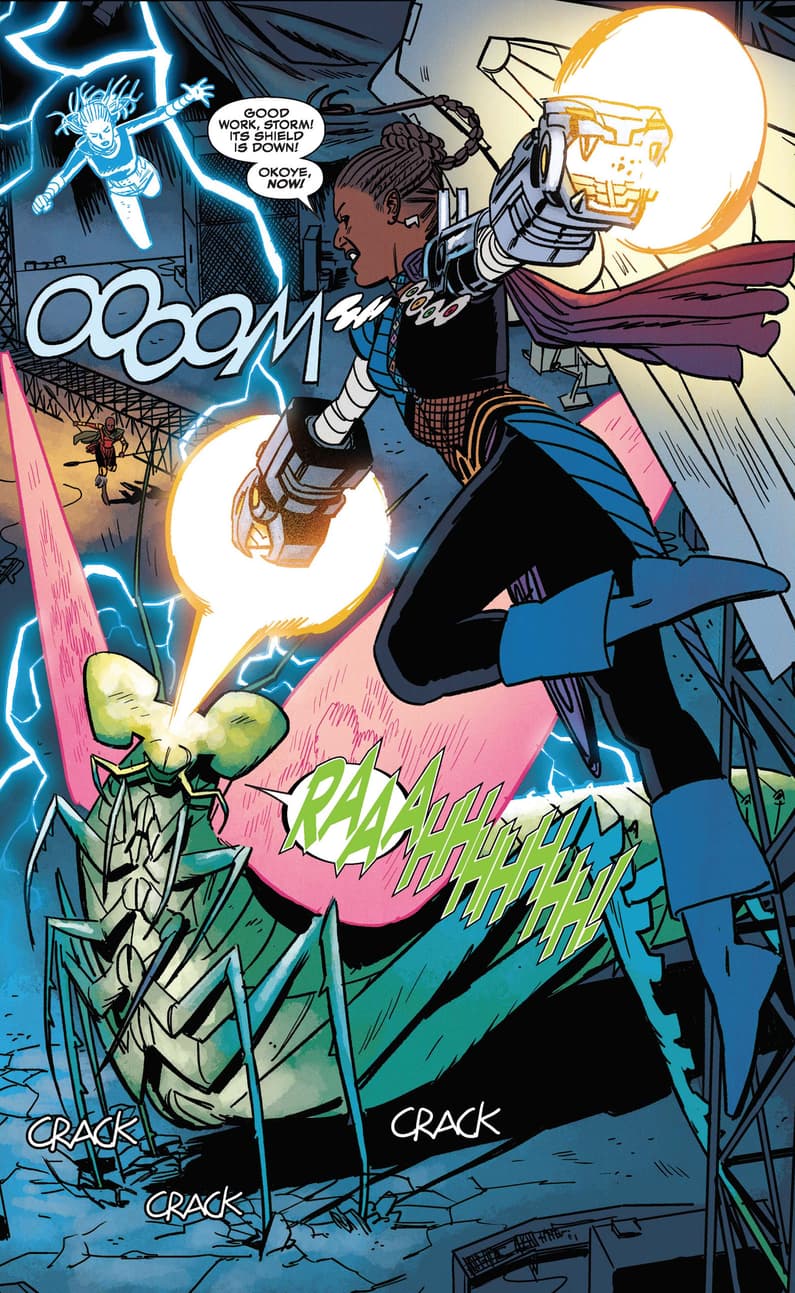 Want to see more from Wakanda's world? Join Marvel Unlimited to read these comics—and over 25,000 more—right now! What will you be reading this week? Join the conversation with @MarvelUnlimited, and stay tuned to our Twitter and Facebook channels for more weekly announcements and updates.
The Hype Box
Can't-miss news and updates from across the Marvel Universe!