Comics
Published April 26, 2023
Top Talents Put a Dark Twist on Classic Moments in Marvel History in 'What If? Dark'
Marvel launches new line of 'What If?' stories this July!
Home to some of the most memorable and thought-provoking stories in the Marvel Comics mythos, WHAT IF? was the series where anything could happen! This summer, the imaginations of comic creators and fans will run wild once again in a new series of WHAT IF? one-shots called WHAT IF…? DARK. 
Legendary creators and rising stars alike will revisit iconic stories in Marvel Comics history and ask: What would happen if things took a dark turn? Explore alternate possibilities in unexpected ways - featuring amazing, incredible and uncanny variants of all your favorite heroes like Spider-Man, Venom, Loki, and more!
Here's some of what fans can expect when the Watcher unleashes the What If? Multiverse with his boldest questions yet: 
WHAT IF...? DARK: LOKI #1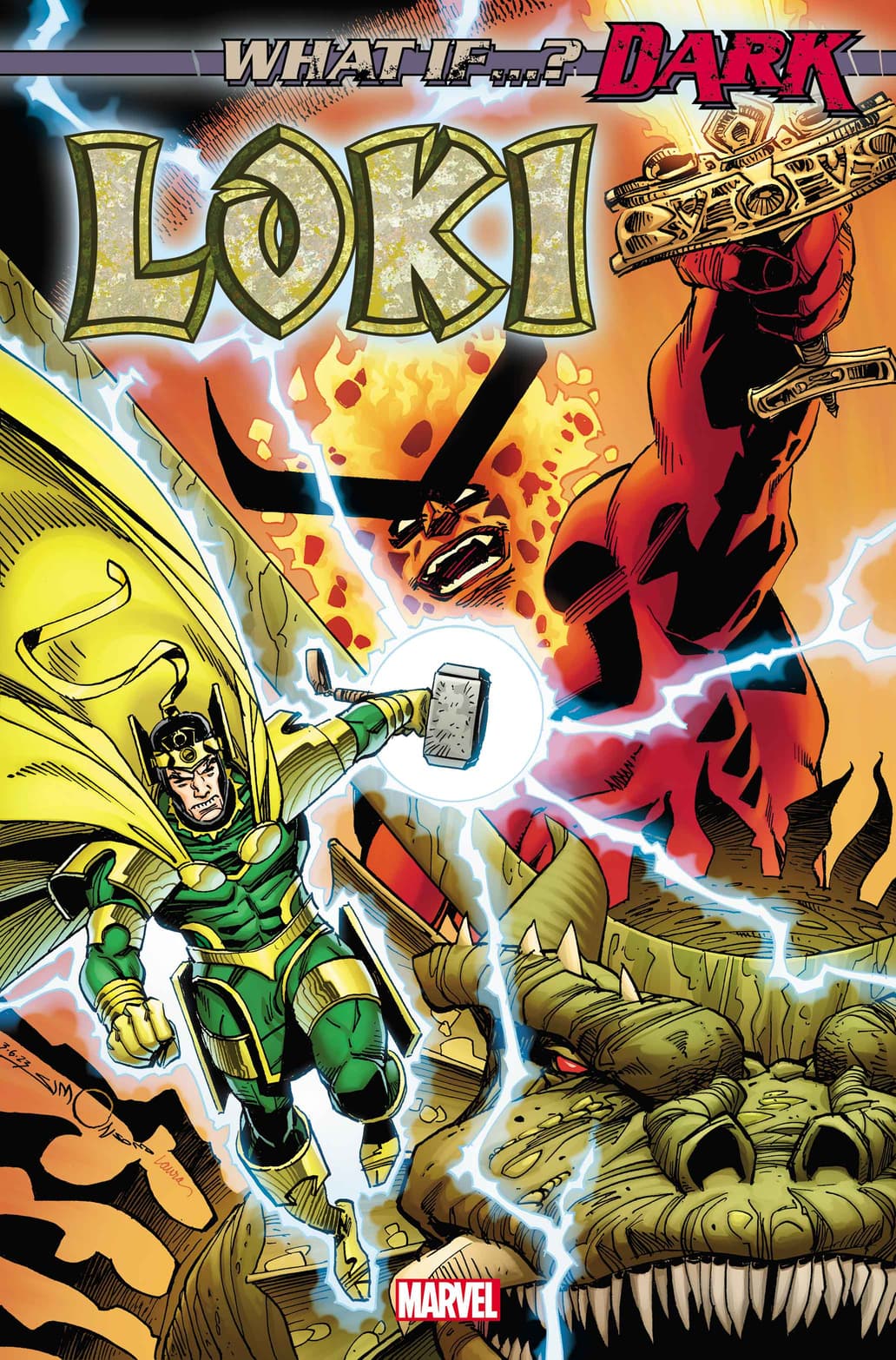 WHAT IF...? DARK: LOKI #1
Written by WALTER SIMONSON
Art by SCOT EATON 
Cover by WALTER SIMONSON
On Sale 7/5
What if Loki wielded Mjolnir? In WHAT IF...? DARK: LOKI #1, Walter Simonson returns to the world of THOR alongside artist Scot Eaton…but this time, Loki's in charge! A tale of one of Asgard's worst days – and one of Loki's best.
WHAT IF...? Dark: Spider-GWEN #1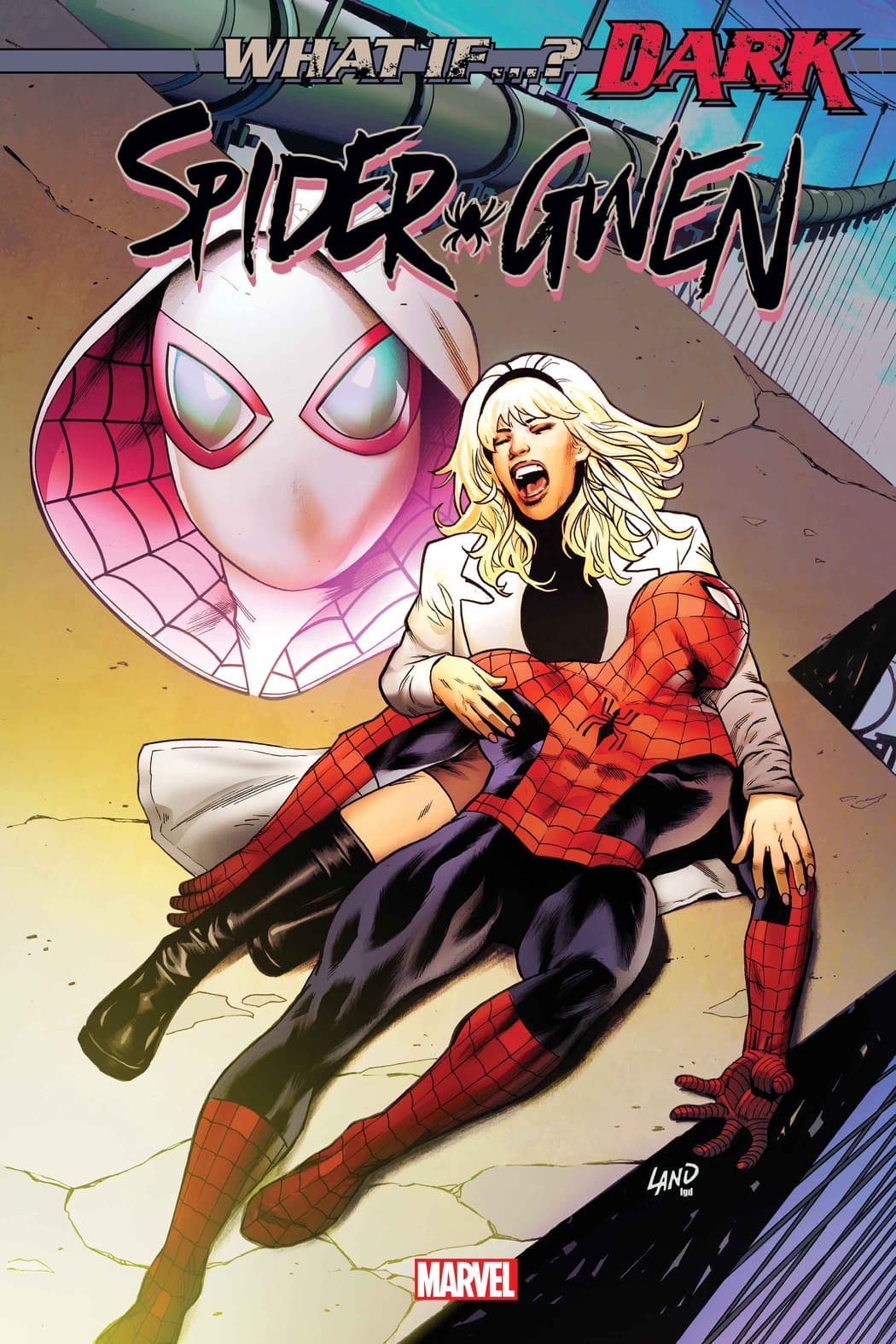 WHAT IF...? DARK: SPIDER-GWEN #1
Written by GERRY CONWAY & JODY HOUSER 
Art by RAMON BACHS 
Cover by GREG LAND
On Sale 7/19
What if Gwen Stacy didn't die on the bridge that day, but Spider-Man did? Spider-Legend Gerry Conway returns to his most famous Spider-Story for WHAT IF...? DARK: SPIDER-GWEN #1 along with co-writer Jody Houser and artist Ramon Bachs! 'Nuff said!
WHAT IF...? DARK: VENOM #1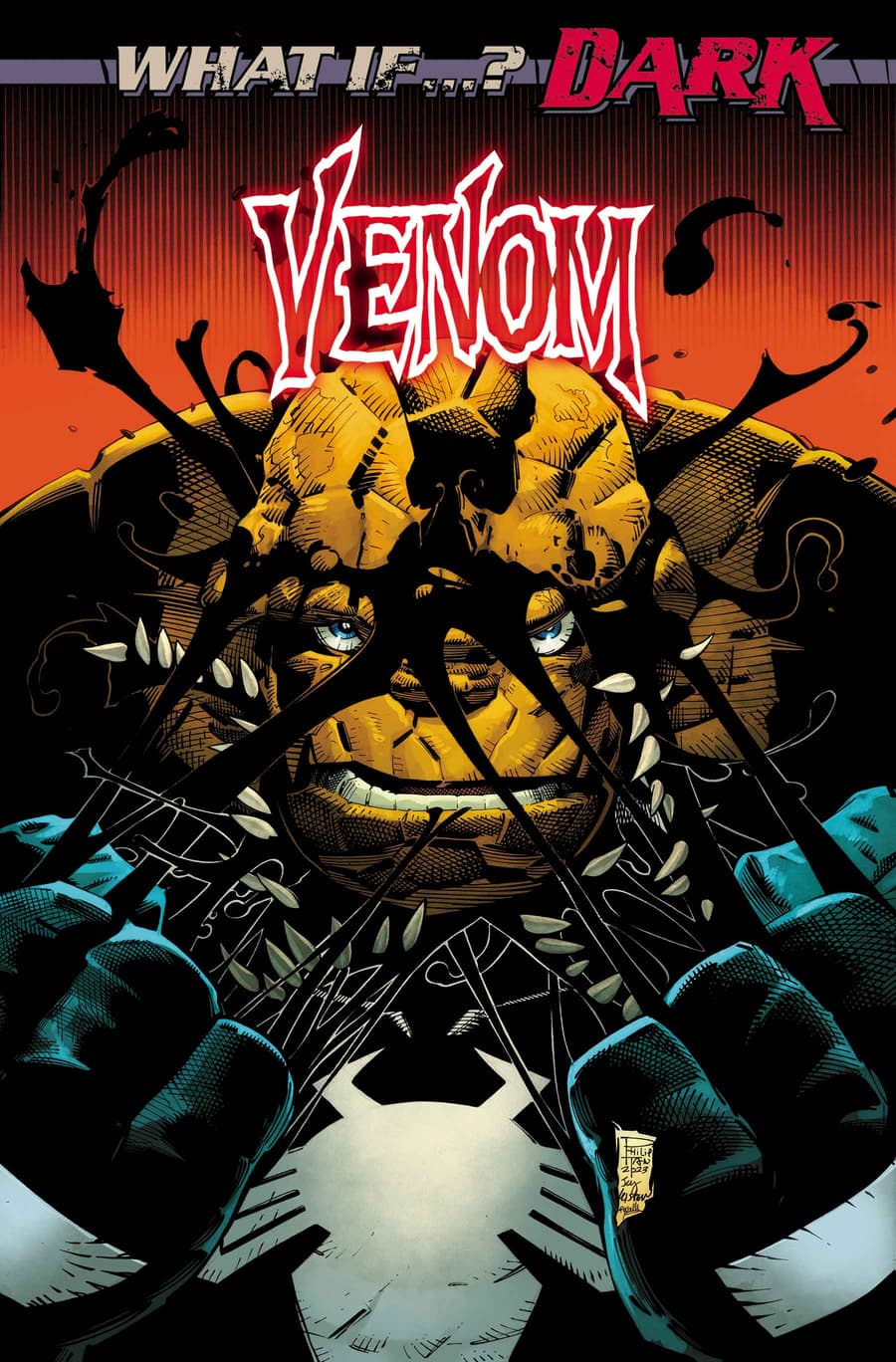 WHAT IF...? DARK: VENOM #1
Written by STEPHANIE PHILLIPS
Art by JETHRO MORALES
Cover by PHILIP TAN
On Sale 8/2
What if Ben Grimm became Venom? When Ben Grimm returns to Earth after his exploration of space post-SECRET WARS, he finds that the Fantastic Four has trapped a helpless Klyntar symbiote in Reed's lab! But is that symbiote really helpless? Or is it truly one of the most dangerous symbiotes in the galaxy? Witness the birth of a brand-new VENOM in WHAT IF...? DARK: VENOM #1 by writer Stephanie Phillips and artist Jethro Morales!
WHAT IF...? DARK: MOON KNIGHT #1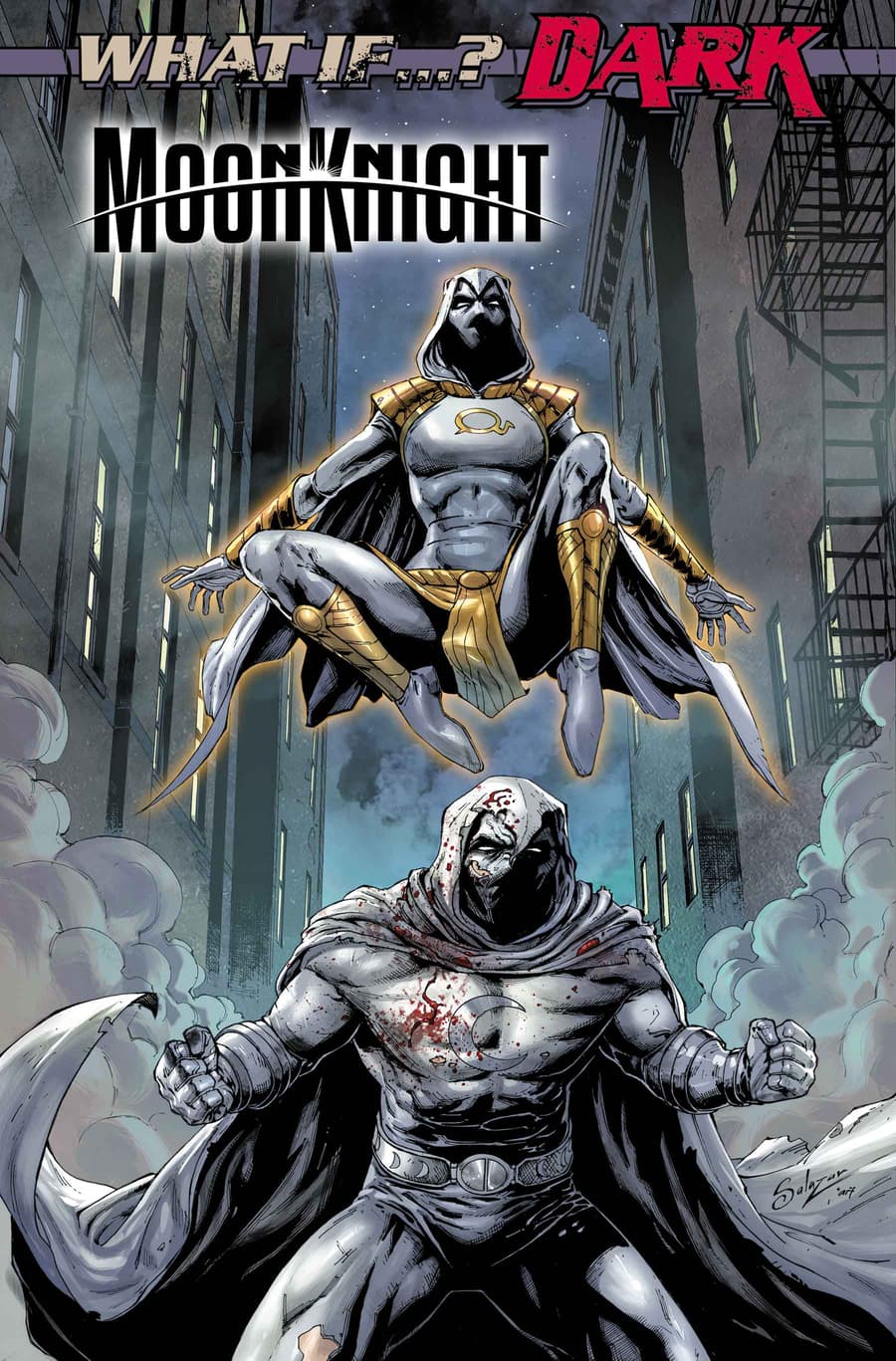 WHAT IF...? DARK: MOON KNIGHT #1
Written by ERICA SCHULTZ
Art by EDGAR SALAZAR
Cover by EDGAR SALAZAR
On Sale 8/16
What if Moon Knight did not survive his battle with Bushman? When Khonshu's avatar is slain, a different god empowers their own surprising new champion. From the darkness, emerges a new force to light the way…Luminary! But will her quest for revenge against Moon Knight's killer result in her own downfall? Find out in WHAT IF...? DARK: MOON KNIGHT #1  by writer Erica Schultz and artist Edgar Salazar!
And that's not all! Pick up the first WHAT IF…? DARK installment this July and stay tuned for news about the others coming your way this year!
Grab these comics and more at your local comic book shop! Or redeem then read your digital copy on the Marvel Unlimited app by using the code found in your print comic. Find and support your local comic book shop at ComicShopLocator.com.
To read your Marvel comics digitally, download the Marvel Unlimited app for iOS and Android devices. Gain an expansive catalog of 30,000+ comics spanning Marvel Comics history, plus access your entire digital library including comics redeemed from print.
The Hype Box
Can't-miss news and updates from across the Marvel Universe!