Comics
Published August 17, 2021
When 'What If?' Comes True
Take a look back at the 'What If?' comic stories that came to pass in the main Marvel Universe!
Have you tried Marvel Unlimited yet? It's your all-access pass to over 28,000 Marvel comics, all available at your fingertips. Sign up now to enjoy your favorite stories just three months after they're in stores.
Now streaming on Disney+, viewers everywhere are taking a deep dive into the multiverse of the Marvel Cinematic Universe with What If…?, an ongoing show that explores alternate outcomes and events featuring your favorite characters from Marvel movies!
In the Marvel Comics universe, classic series WHAT IF? (1977) follows a similar premise, offering revised histories that re-imagine key storylines and scenarios under the watchful gaze of the ever-present Watcher. The original WHAT IF? comic series was also eerily accurate when it came to predicting concepts and stories that were later incorporated into the prime Marvel Universe. Take a look back at some of the most memorable "What If?" comics that came "true," all available to read on Marvel Unlimited.
WHAT IF SPIDER-MAN HAD JOINED THE FANTASTIC FOUR? (WHAT IF? #1)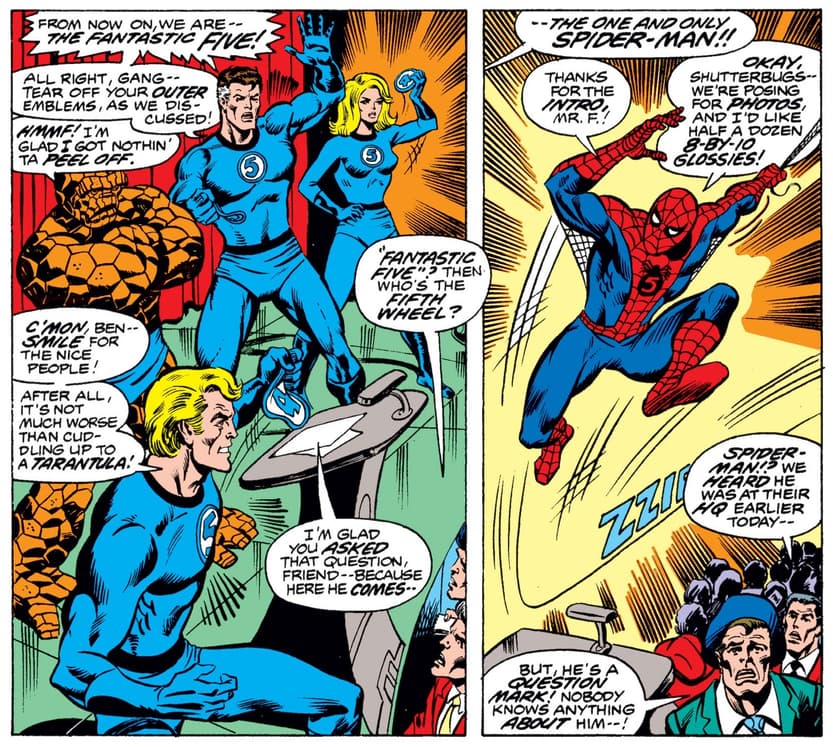 The very first "What If?" story had quite a memorable premise. The perennial loner, Spider-Man, finally joined a team! His inclusion turned the Fantastic Four into the Fantastic Five, but it also wreaked havoc on Mister Fantastic's relationship with the Invisible Woman. Let's just say that the Five became the Four again soon after.
In the main Marvel Universe, Spidey briefly joined the new Fantastic Four in FANTASTIC FOUR (1961) #347-349 because he believed that the First Family of Super Heroes had perished. Although, Spidey didn't officially join the team until FF (2011) #1 in the wake of the Human Torch's apparent death. When Johnny Storm returned, Spidey happily relinquished his position. Regardless, he's part of the extended family now. 
WHAT IF THE HULK HAD THE BRAIN OF BRUCE BANNER? (WHAT IF? #2)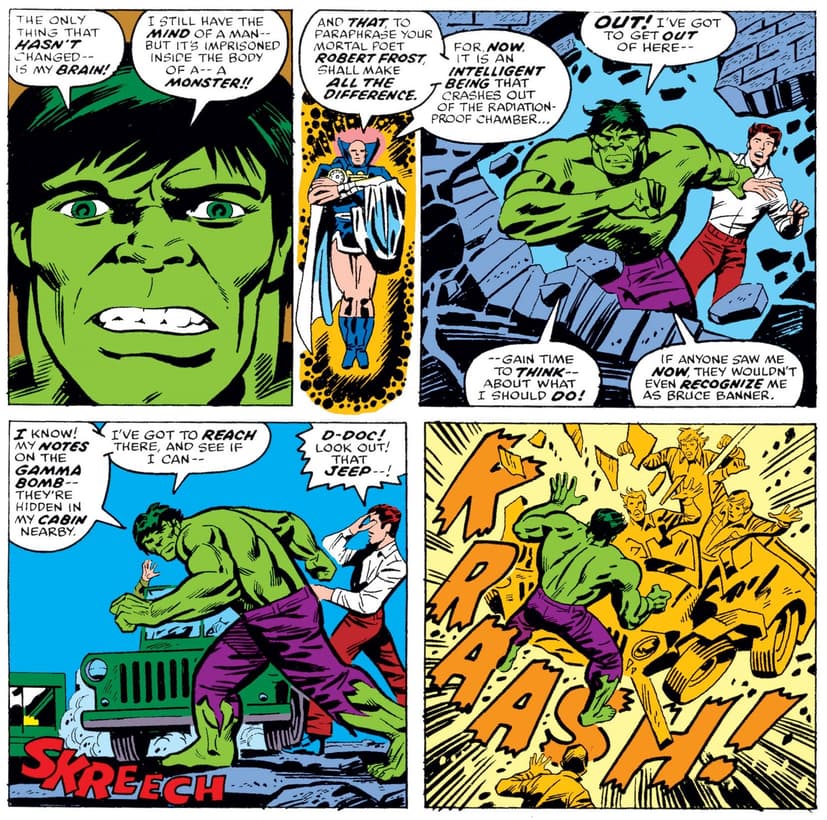 This was an idea that was too good not to use. Combining Bruce Banner's intellect with the Hulk's strength upended everything we knew about the green goliath. And it didn't take too long for the prime universe comics to follow that example. Banner gained control of his alter ego in INCREDIBLE HULK (1962) #272, and he was so effective and heroic that he was pardoned for the Hulk's crimes and invited to rejoin the Avengers.
Although Banner's control of Hulk's body proved to be temporary, Banner's persona was blended with the green and grey Hulks in INCREDIBLE HULK (1962) #377 in a combined entity known as Professor Hulk. Banner's influence over the Hulk has waxed and waned over the years. But Hulk has rarely reverted to the nearly brainless brute that he used to be.
WHAT IF JANE FOSTER FOUND THE HAMMER OF THOR? (WHAT IF? #10)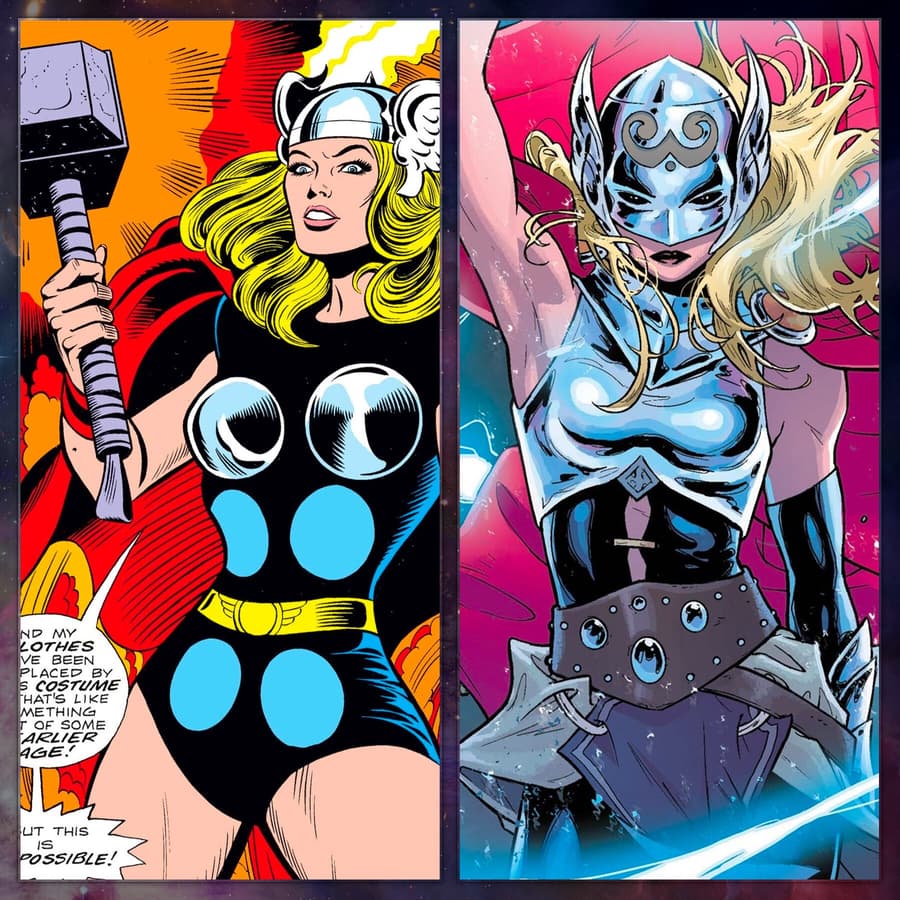 At the time, anyone other than Donald Blake wielding the hammer of Thor seemed like a ludicrous notion. And yet Jane Foster proved to be worthy of Thor's power in this alternate "What If?" take. However, she took the name Thordis, rather than carry on the Odinson's name.
Decades later, THOR (2014) #1 introduced Jane as the all-new Goddess of Thunder, although her true identity was initially hidden. Once she had a taste of the heroic life, Jane couldn't really go back. Now, she's currently fighting evil as one of the remaining Valkyries. 
WHAT IF DOCTOR STRANGE WERE A DISCIPLE OF DORMAMMU? (WHAT IF? #18)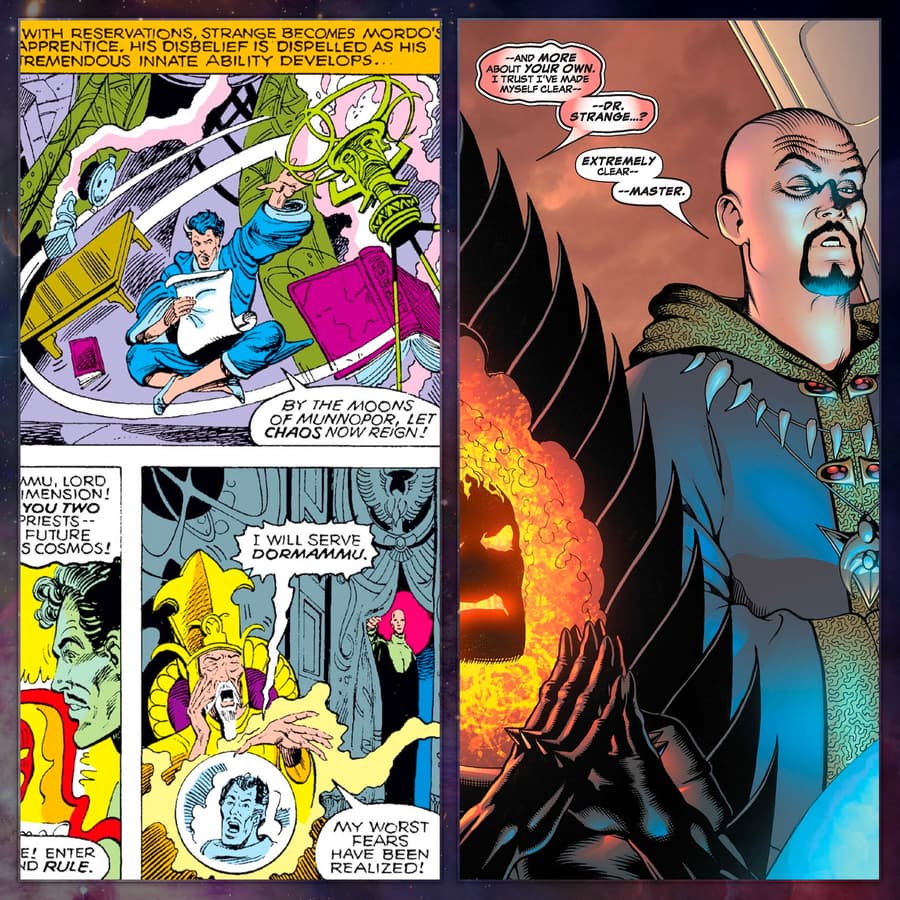 Doctor Stephen Strange is such a force for good in the Marvel Universe that it's easy to forget that he wasn't always a selfless man. He originally sought out the Ancient One to heal his hands and restore his lucrative career as a surgeon. But in this dark reality, Dormammu commanded Baron Mordo to give Strange what he wanted before luring him to join the side of evil. Strange's powers soon surpassed Mordo's abilities, and he even threatened Dormammu himself. Regardless, this "Dark Strange" incarnation was finally won over by the Ancient One's inherent goodness.
In DEFENDERS (2005), Dormammu claimed victory over Earth and created a new timeline in which Strange was his dedicated follower. However, the original Doctor Strange was unaffected by the change in history, and he fought his evil doppelganger before the Defenders ultimately emerged triumphant. 
WHAT IF DOCTOR DOOM HAD BECOME A HERO? (WHAT IF? #22)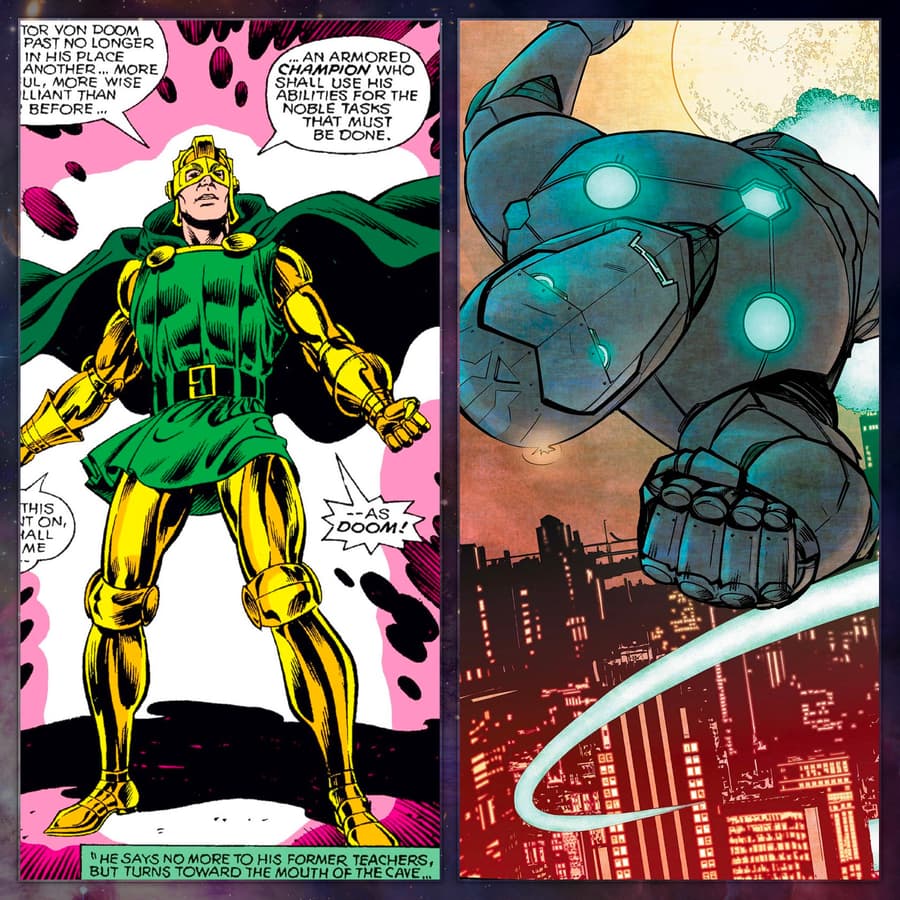 Victor Von Doom seems like he was always destined to become one of Marvel's most dangerous villains. But he does have certain noble qualities that could be used for good. In this alternate story, Doom tried to take a heroic path and he ultimately paid the price. The common element of Doom and his counterpart is arrogance and pride.
When Doom tried to become a hero in 2016's INFAMOUS IRON MAN, he really wanted to change and be a better person. And yet Doom was seemingly weakened by this course of action, and his face was once again horribly scarred while battling the Hood. In the aftermath, Doom once again walked a darker path in the pages of FANTASTIC FOUR (2018).
WHAT IF THE HULK BECAME AN OFF-WORLD WARRIOR? (WHAT IF? #23)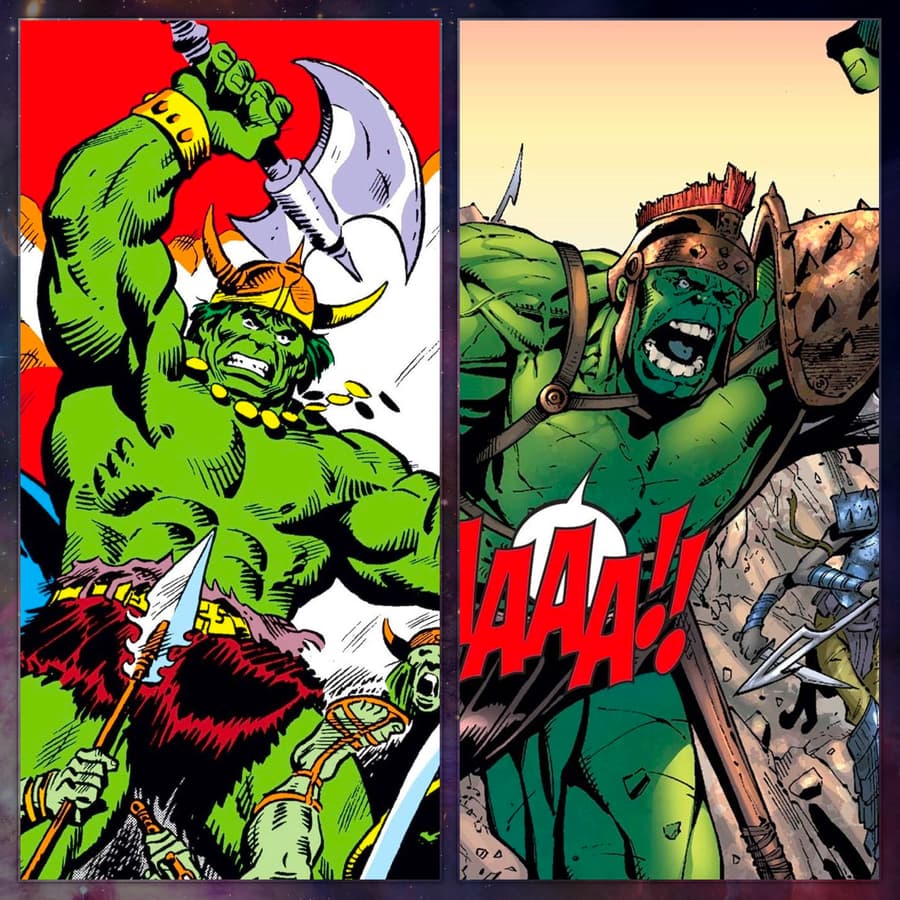 In the Hulk's first ongoing series, he had traveled to a microscopic realm where he met a warrior from K'ai named Jarella. She and the Hulk had a romance that became so powerful that she eventually accompanied him back to his world. However, Jarella's tragic death prevented them from staying together. In this alternate reality, Jarella lived and Hulk found himself comfortably living in her world as an alien warrior.
Years later, similar events unfolded in the PLANET HULK event, as the jade goliath was accepted by the inhabitants of his new home after he freed them from the Red King. Gladiator Hulk even found love with Caiera, the Oldstrong. However, Hulk's hopes for happiness with his new wife were shattered when Caiera was killed and their world was ravaged by a massive explosion. Cue the WORLD WAR HULK event.
WHAT IF THE PHOENIX HAD NOT DIED? (WHAT IF? #27)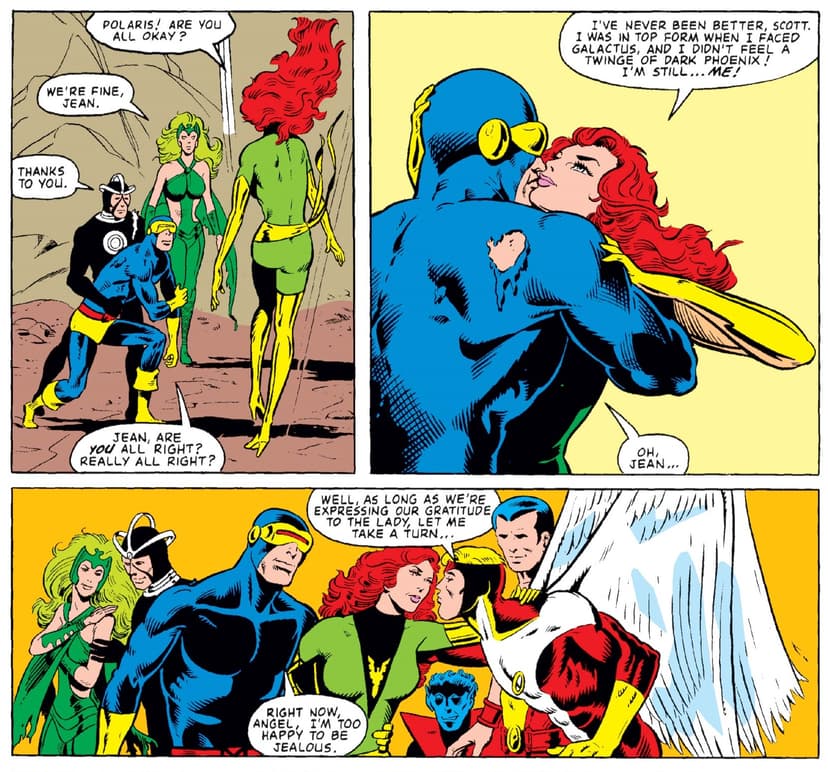 X-Men readers were stunned by the death of a Phoenix-possessed Jean Grey in UNCANNY X-MEN (1963) #137, and it remains one of the very best issues ever published by Marvel. Shortly thereafter, "What If?" showed fans a world where Jean Grey was able to escape her fate.
As it turned out in main Marvel continuity, Jean didn't die that time and she was never really Phoenix at all! AVENGERS (1963) #263 and FANTASTIC FOUR (1961) #286 revealed that Jean and the Phoenix were separate entities, which allowed Jean to return to action in X-FACTOR (1986) #1 alongside the other original X-Men.
Read these "What If?" issues and more on Marvel Unlimited today! And don't forget to tune into Marvel Studios' What If…?, streaming exclusively on Disney+!
Follow Marvel Unlimited on Twitter and Facebook to stay tuned in to weekly announcements, articles, and more, all at @MarvelUnlimited. Follow us today to join the conversation with thousands of fellow fans, and let us know what you're reading!
The Hype Box
Can't-miss news and updates from across the Marvel Universe!