Comics
Published April 20, 2020
4 Things to Know Going Into 'Fantastic Four' 2018
Where has Marvel's first family been for the last few years?
Looking to dive into a story about Marvel's First Family, but don't know where to start over the last 59 years? You could certainly start at the beginning back in 1961, or you could start in 2018 with FANTASTIC FOUR #1. 
A lot of stuff happens between '61 and '18, obviously, but FANTASTIC FOUR #1 — written by Dan Slott; with cover art by Sara Pichelli, Michael Allred, Esad Ribic; and penciling by Simone Bianchi, Sara Pichelli, Skottie Young — is a great place to get started. Half of the Fantastic Four is missing! There's an engagement! A baseball game! An appearance from She-Hulk! 
With a fitting number of four books in FANTASTIC FOUR: VOl 1 FOUREVER, here's what you need to know to get up to speed and dive right in with Mister Fantastic, Invisible Woman, Human Torch, and The Thing!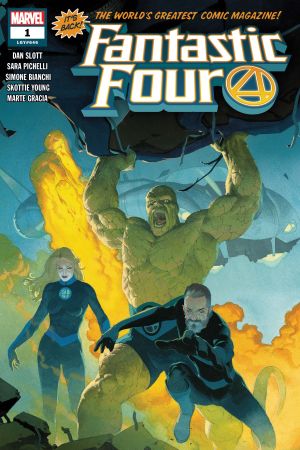 Fantastic Four (2018) #1
published

added to marvel unlimited

painter (cover)

penciler (cover)

inker (cover)

colorist

inker

penciler

colorist (cover)

editor

letterer

writer
What is Marvel Unlimited?
1. Reed Richards and Sue Storm are missing
Following the events of SECRET WARS, it's long been presumed that Reed, Sue, and their kids, Franklin and Valeria, are...dead. SECRET WARS saw Mr. Fantastic manage to stop Doctor Doom (with the help of Namor, Black Panther, the Spider-Men, Captain Marvel, Thor, and Star-Lord) but not before he caused catastrophic destruction across the galaxy — and alternate realities! 
On Earth, Johnny Storm is still holding out hope that his sister and her family are alive and somewhere out there. But each passing day gets a little bit harder and he's got to face the truth: the other half of the Fantastic Four are gone.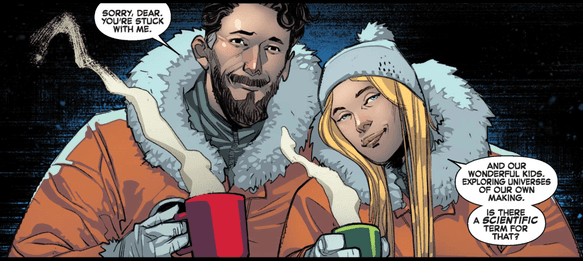 2. Just kidding, Reed and Sue (and their kids) are alive! 
Know those realities Doom destroyed during SECRET WARS? Reed, Sue, Franklin, and Valeria are trying to fix them. Without spoiling too much as to where they've been and what they've been doing, eventually, this foursome realizes that they need the help of the original foursome, and reach back out to Johnny and Ben. 
3. Johnny and Ben are teaming up with other Super Heroes
The Human Torch started working alongside the Inhumans and even became their liaison for the Avengers Unity Squad. Speaking of the Avengers, Johnny managed to get the group up and running again after learning he was the heir to Reed's vast holdings — and that made him a billionaire. 
As for The Thing, he spent some time with the Guardians of the Galaxy and then came back to Earth to figure out what the heck was up with Doctor Doom who had taken up the mantle of Infamous Iron Man. 
And even though Reed and Sue were gone, Johnny and Ben still teamed up! Reed had left instructions that following his death, he wanted the two of them to keep exploring the multiverse...and Johnny though this might help them find his missing family.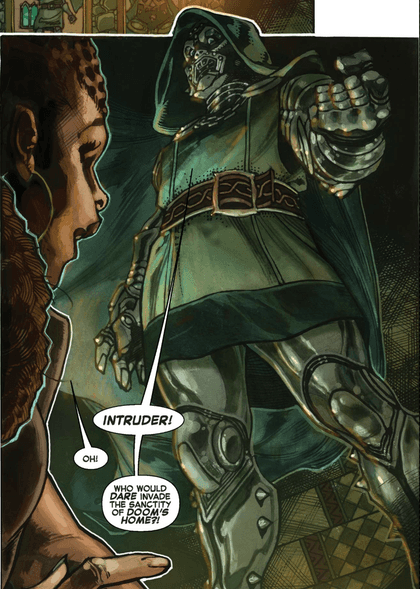 4. What about Doom?
The Fantastic Four's biggest foe actually turned...good? Well, at least for a while. Doctor Doom spent some time trying to clean up his mistakes and actually joined up with the Avengers for a while. Though he certainly showed signs of being good and staying good, everyone remained skeptical that he had really changed his ways...
Read the "Fourever" arc in FANTASTIC FOUR (2018) right now on Marvel Unlimited for free!
The Hype Box
Can't-miss news and updates from across the Marvel Universe!