Comics
Published June 25, 2021
Who Is Sylvie Lushton, AKA Enchantress?
An avenging hero, or a scheming spellcaster? You decide!
Have you tried Marvel Unlimited yet? It's your all-access pass to over 28,000 Marvel comics, available at your fingertips. Sign up now to get 50% off your first month.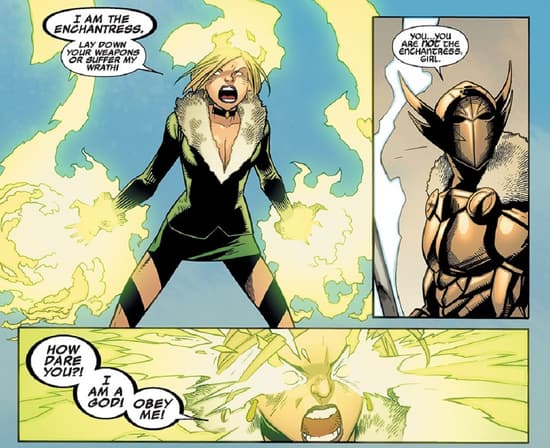 Sylvie Lushton looks like an Asgardian, sounds like an Asgardian, and even possesses the powers of a formidable Asgardian sorceress of the same name. And yet, she isn't of the Realm Eternal! Or is she? Straight from the Marvel Unlimited archives, we unpack the magical mystery that is Sylvie Lushton's comic book history.
WHO IS SYLVIE LUSHTON?
She is Enchantress!
But wait! Isn't there already an Enchantress? Yes, that would be Amora the Enchantress of Asgard. Shortly after the Asgardians moved to Broxton, Oklahoma, area local and ordinary young woman Sylvie Lushton suddenly woke up with vast magical powers. Wanting to fit in, she teleported to New York and modeled a costume after Amora, taking her alias as well. Read Sylvie's first appearance in DARK REIGN: YOUNG AVENGERS (2009) #1, and try this complete run for her formative origin.
WHAT MOTIVATES HER?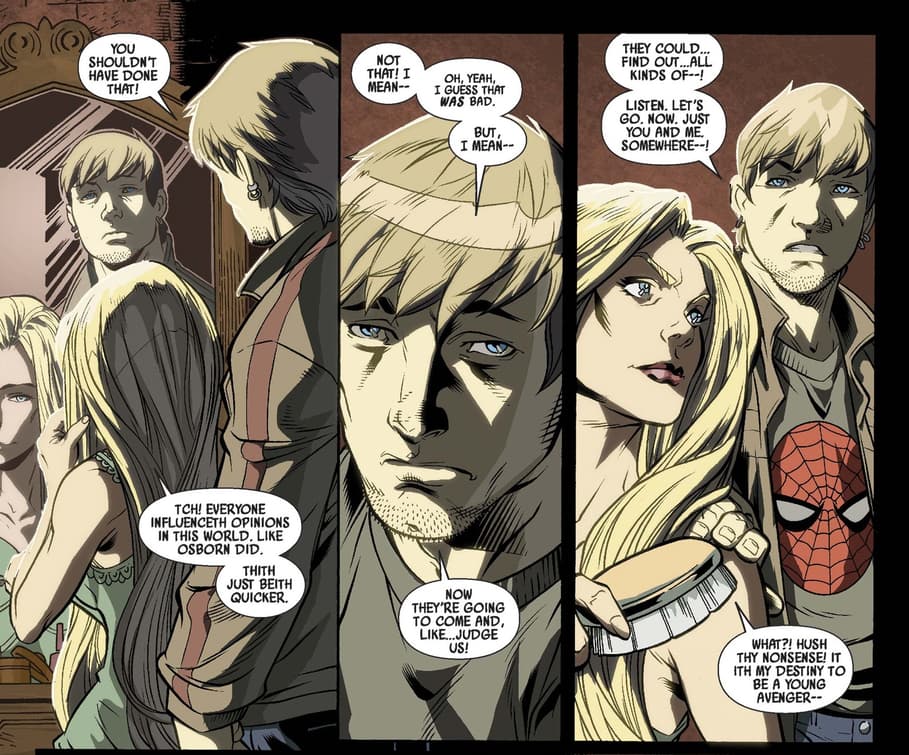 A heroic destiny! And by "heroic," we mean defined on Sylvie's terms.
With her new look, new powers, and the desire to do good, Sylvie joined a new team of Young Avengers. (Who eventually styled themselves as the "Young Masters" after their plans got botched.) But when the actual Young Avengers heard about them, a choice was presented: try out for the real Young Avengers or ditch the name. While the rest of her team was uninterested in membership, Sylvie was determined to prove herself, so she used her mental manipulations to convince everyone to enter. This trick worked like a charm—since Sylvie was the only one who passed!
WHAT ARE HER OTHER POWERS?
We'll spell 'em out!
In addition to a myriad of mystical powers, such as the aforementioned teleportation and mental manipulation, Sylvie can fly and cast spells. She can project magical energy from her hands, create force fields, and deflect oncoming spells. Sylvie can also transform people into animals, and possesses some psionic abilities including telekinesis and a psychic sense. While she has tried to use her abilities to benefit others, her lack of training is apparent in how often she goes overboard. But when it comes to raw talent, this self-taught mage can't be beat. She even held her own against the Young Avenger's sorcerer, Wiccan.
HOW DID SHE GET HER POWERS?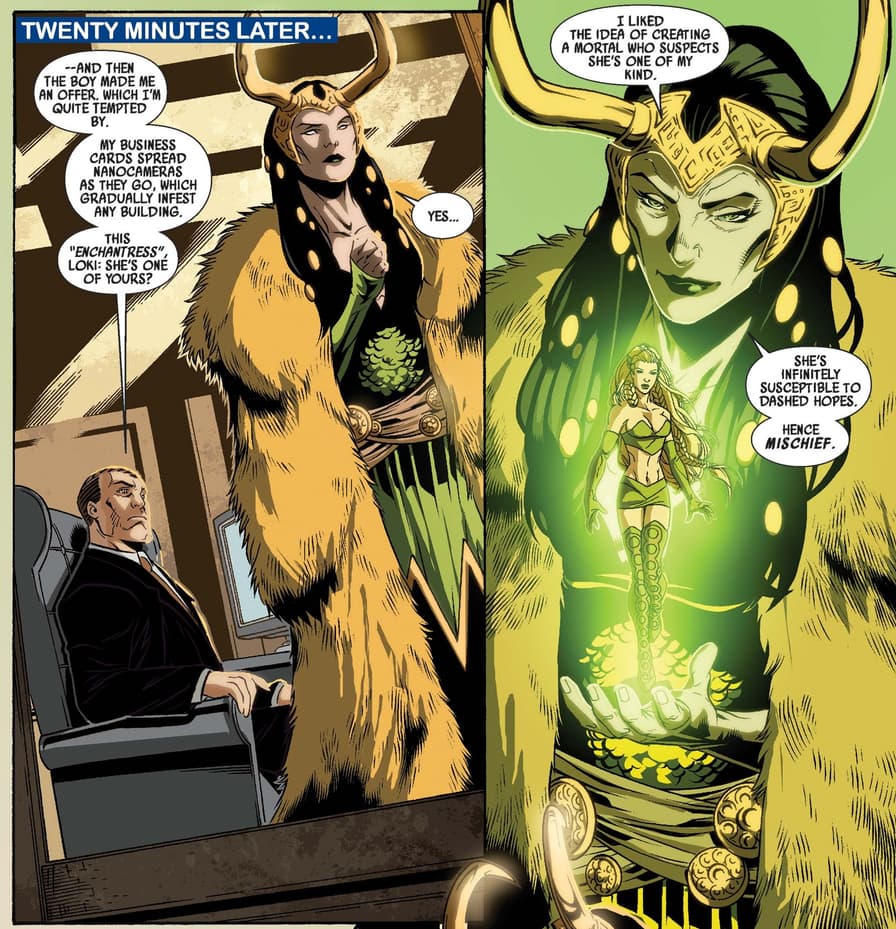 It's quite the tricky tale, really!
As revealed in DARK REIGN: YOUNG AVENGERS (2009) #4, Sylvie's powers were a "gift" from Loki, the God of Mischief, and she was actually brought into existence as an agent of chaos. But whether she is a manifestation of a cruel joke or a servant to Loki's whims, Sylvie's confused identity caused problems between her and her newfound friends the Young Avengers. Rightfully, the team suspected that she might be a pawn in some scheme of the Loki variety.
WHY DOTH SHE SPEAKETH LIKE AN ASGARDIAN?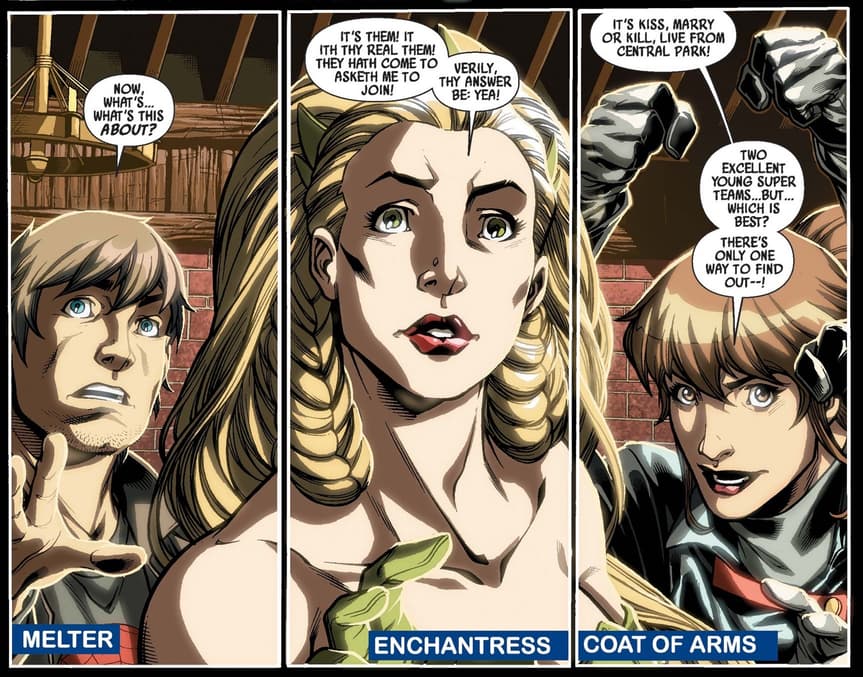 Verily to keepeth up magical appearances!
Despite being Sylvie Lushton of Midgard, she went all in when she adopted Amora's look and moniker, even speaking like the Asgardian. But this act was tough to keep up and she eventually dropped it altogether.
WHAT DOES SHE WANT?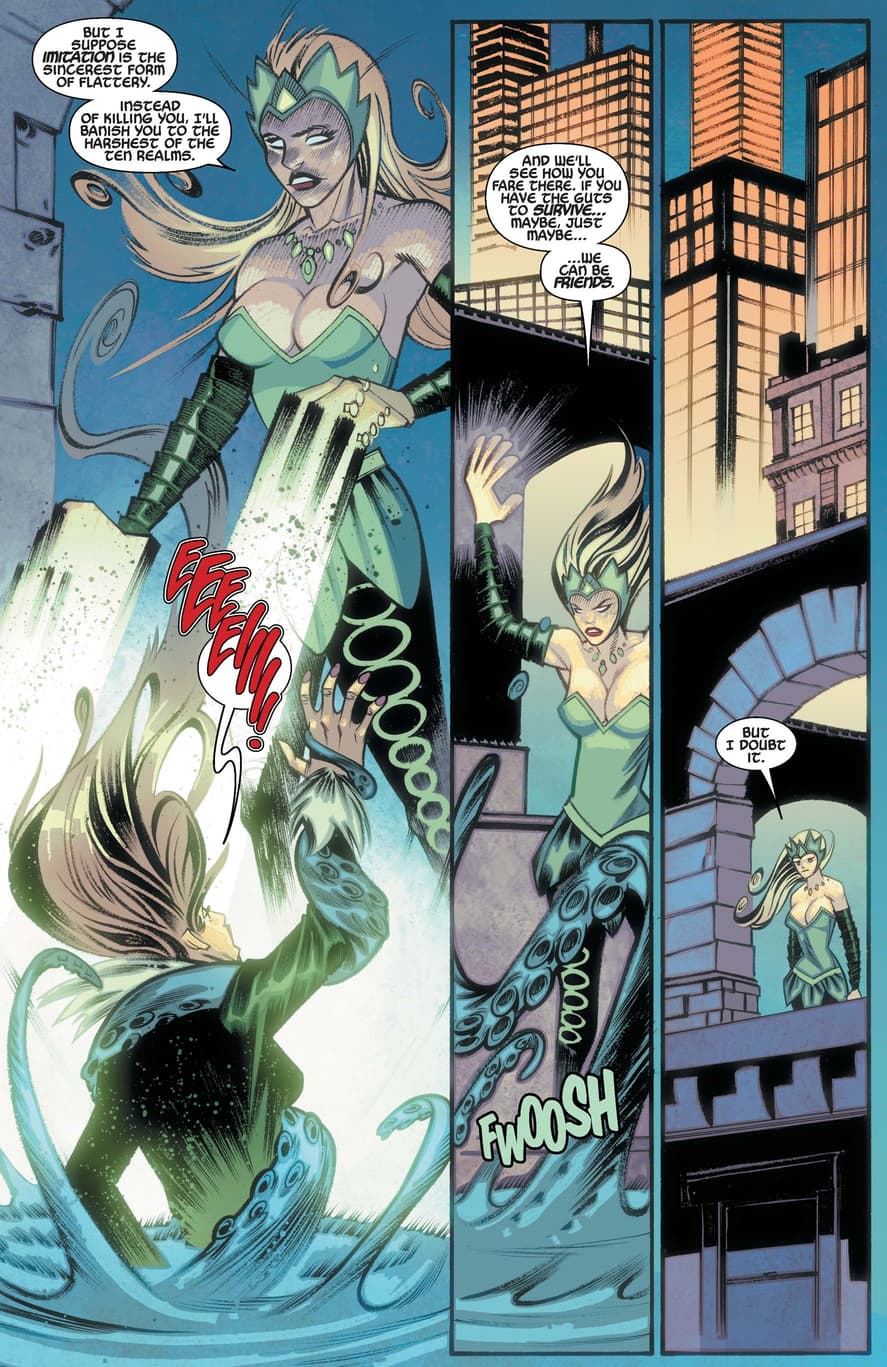 While she often tries to be a hero, Sylvie is just as open to scheming and lying to get what she wants. Much like her creator, the Trickster of Asgard! Don't forget to check out all of Sylvie Lushton's appearances (and pivotal comic moments) on Marvel Unlimited!
Follow Marvel Unlimited on Twitter and Facebook to stay tuned in to weekly announcements, articles, and more, all at @MarvelUnlimited. Follow us today to join the conversation with thousands of fellow fans, and let us know what you're reading!
The Hype Box
Can't-miss news and updates from across the Marvel Universe!