Comics
Published September 20, 2018
Writer Seanan McGuire Previews 'X-Men: Black - Mystique #1'
McGuire has the scoop on her latest X-book!
Raven Darkholme is back and ready to get back to work in X-MEN: BLACK - MYSTIQUE #1, an all-new tale from writer Seanan McGuire and artist Marco Failla. Seanan joins Marvel.com to discuss her foray into X-Men comics and writing the mutant murderess Mystique.
Marvel.com: X-MEN: BLACK - MYSTIQUE isn't your first foray into the X-verse. Previously, you wrote about Kitty Pryde a.k.a. Shadowcat in X-MEN: GOLD ANNUAL #2. How will we see that experience reflected in this story about Raven Darkholme a.k.a. Mystique?
Seanan McGuire: I was a lot less emotional getting this story started! Writing X-Men comics is literally my lifelong dream. Everything I've ever done, professionally speaking, has been in the service of convincing Marvel to trust me with our beloved mutants. So my Kitty Pryde story came with a lot of tears over a dream coming true, and this time, I was able to take a deep breath and get to work.
Marvel.com: What was it like writing Mystique versus Shadowcat, considering they fight to protect mutants but in very different ways?
Seanan McGuire: Amazing, honestly. They're such complex, different characters, and they're so different, it was a joy to be able to dig into Raven and really enjoy her particular bloody-mindedness.
Marvel.com: Which period of Mystique's life will X-MEN: BLACK take place in? Which side of Mystique will we get to see?
Seanan McGuire: My story is set in the present-day, so far as continuity goes, and we're getting the unusual opportunity to see Mystique really working on honing her craft.
Marvel.com: How did you go about capturing Mystique's unique murderess mindset?
Seanan McGuire: I just asked myself "if I were a grifter who could literally vanish into a crowd, how much damage could I do?" and followed the rabbit from there.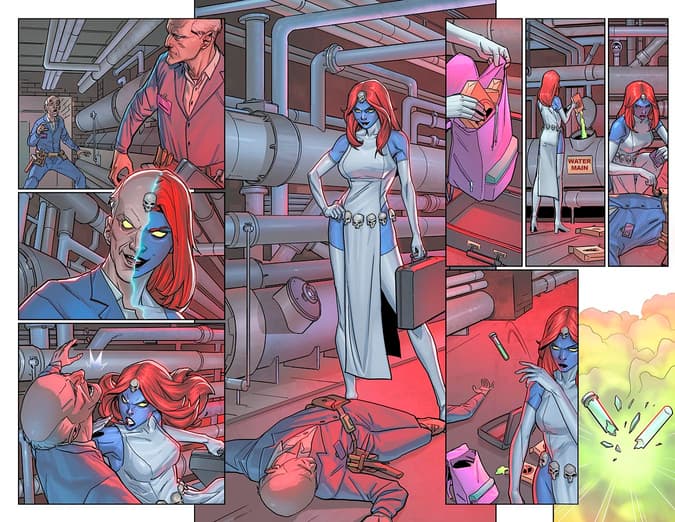 Marvel.com: You are again teaming up with artist Marco Failla whom you worked with on X-MEN: GOLD ANNUAL #2. What is your collaboration process like with Marco now that you've worked on a couple books together?
Seanan McGuire: Marco is an absolute professional, and a real delight to work with. He and I have talked about how I'm not precious about my layouts—just because I break a page into six panels, say, doesn't mean that's how it will flow its artistic best, and I trust him—and how when I actually call out a detail in the panel descriptions, it's because it matters. We've found a solid balance. We mostly communicate via email, but I'd love to meet him someday.
Marvel.com: Did you and the other creators on X-MEN: BLACK coordinate the storylines in any way?
Seanan McGuire: We did not! We just got our villains and swung for the fences. The Apocalypse backup story should tie things together nicely...
Marvel.com: Is your comics writing process similar or dissimilar to writing novels? Of course, there's a slew of creators to consider, but I'm curious about whether comics writing changed your creative process, and how it has influenced it as well.
Seanan McGuire: It's similar, in that it's all words. It's dissimilar, in that some of the heavy lifting is taken off my shoulders—I don't need to set the scene, just tell my artist that the scene exists. That lets me focus on the dialog, and the narrative itself. Comics require a heightened, almost Shakespearean awareness of what's being said and why, and I love Shakespeare. So this is perfect in every possible way.
Marvel.com: What has been your favorite part so far about writing in the X-Men universe, and particularly about writing Mystique?
Seanan McGuire: Honestly, I'm still so starry-eyed and grateful that I'm being allowed to contribute to this world at all. When I finished my Kitty Pryde story I told my brother, "I made canon. Even if it gets retconned tomorrow, it was still canon."  And that's my favorite part. I get to be a part of something so much bigger, and it's amazing. Writing Raven is also amazing, because she's so wounded, and she's tried so hard, but with Irene gone, there's nothing to anchor her anymore, not even to amorality—she's going to do what she's going to do, and let everything around her burn.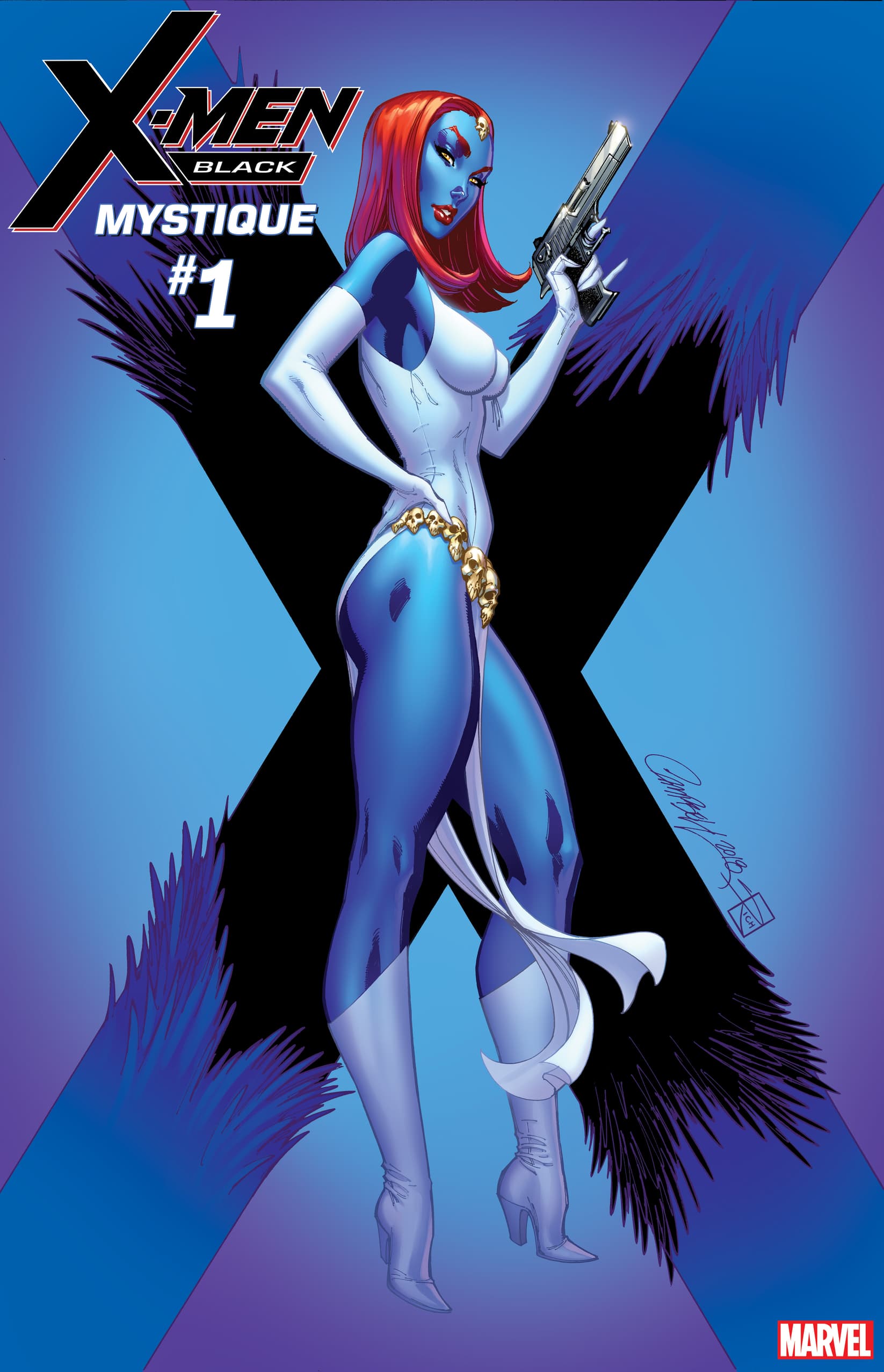 X-MEN: BLACK - MYSTIQUE #1, written by Seanan McGuire with art by Marco Failla, goes on sale Wednesday, October 17! Pre-order it today online or at your local comic shop!
The Hype Box
Can't-miss news and updates from across the Marvel Universe!