Comics
Published June 28, 2017
X-Men: Gold – Young Mutants in Love (or Love Is Golden)
Take a look at the history of Kitty Pryde and Peter Rasputin's star-crossed romance.
The on-again-off-again roller-coaster romance of Kitty Pryde and Peter Rasputin's become the stuff of legend among X-Men fans, and it's about to receive a new wrinkle in X-MEN: GOLD #9, out August 8.
The two star-crossed lovers first met in UNCANNY X-MEN #129 when Kitty first walked into the original X-Mansion and met the man-mountain mutant called Colossus. An inauspicious beginning to such a star-crossed love story, to be sure, but by UNCANNY X-MEN #174 they'd recognized their attraction to each other and shared a kiss or three.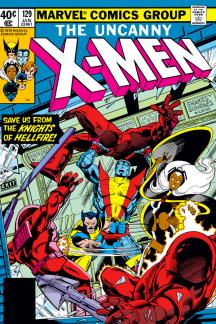 Peter threw the first monkeywrench into the mix right around the time he'd returned from the first Secret Wars in UNCANNY X-MEN #183 and declared his love for the alien Zsaji to Kitty, though said Zsaji'd perished by that time. Ms. Pryde ratcheted up the anti-feels by joining Excalibur and heading into a hot-and-heavy thing with a guy named Pete Wisdom—a relationship Peter gave his "blessing" to, but also kept one metallic eye on.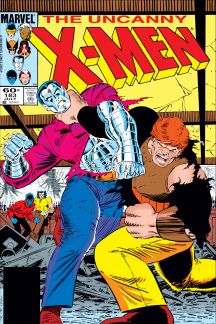 When the Legacy Virus later tore apart the mutant population, Colossus seemingly sacrificed his life during the chaos in X-MEN #110, prompting Kitty to sort out her feelings for the big lunk and insure his ashes traveled back to Russia. Imagine her surprise when Peter turned up hale and hearty in ASTONISHING X-MEN #14, strange situation which led to a passionate reunion and a new outbreak of dating.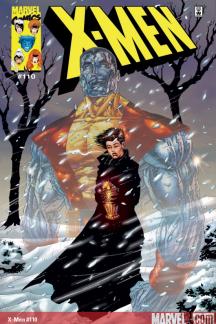 Alas, right around the time of the X-Men's latest disagreement with the Juggernaut and his power source Cyttorak in UNCANNY X-MEN #543, Kitty broke it off again with Peter when she disagreed with his well-intentioned noble thoughts to die for her in battle. Sadly, that meant that she and Colossus' couple-ness still existed in a state of suspension when Kitty got stuck in a giant bullet traveling around the solar system in GIANT-SIZE ASTONISHING X-MEN #1. Peter tried to move on with his life, but to his credit, he tattooed "Katya" in her memory on his chest in UNCANNY X-MEN #507.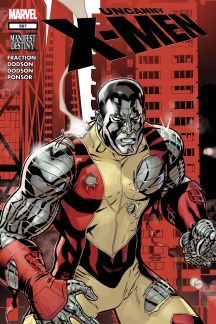 No good mutant hero ever stays lost, though, and so Kitty Pryde returned to Earth, thanks to Magneto, in UNCANNY X-MEN #522 and reclaimed her claim to the big metal guy in UNCANNY X-MEN #522…which of course hit the skids by UNCANNY X-MEN #543. The former Shadowcat struck up a few new relationships in the aftermath, in particular with Iceman in WOLVERINE AND THE X-MEN #14, and with Star-Lord in X-MEN: THE TRIAL OF JEAN GREY #1-6.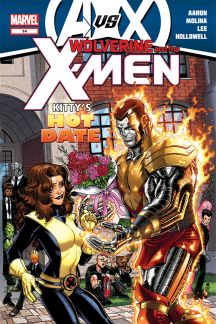 Today, Kitty's done with star-hopping scoundrels and Peter's, well, Peter, and the two of them, as seen in X-MEN: GOLD #1, believe they can fight alongside each other as "just friends." But, anybody who's ever been in their position knows that trick never really works, right?
Stay tuned…we should be finding out whether or not our beloved Kitlossus will ever be a thing again very, very soon.
The Hype Box
Can't-miss news and updates from across the Marvel Universe!