Comics
Published June 18, 2019
'X-Men: Grand Design': The Best Costumes from the Age of X-Tinction
These are the X-Men costumes that ruled the '80s and '90s!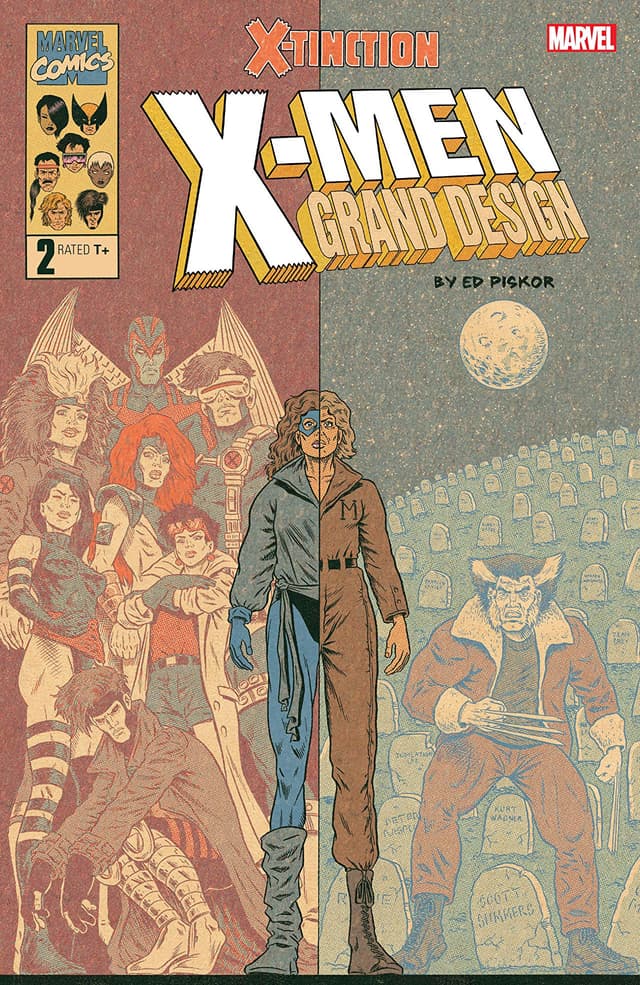 In his two previous series, Piskor remixed and re-imagined the history of the X-Men while transforming their story into an epic that continues to unfold. X-MEN: GRAND DESIGN - SECOND GENESIS #2 ended around the time of UNCANNY X-MEN #186, shortly after Storm lost her powers. Last month's X-TINCTION #1 picked up the timeline from there and touched upon other classic X-Men tales.
During this time, UNCANNY X-MEN was graced by some of the very best artists in the industry including John Romita Jr., Marc Silvestri, Jim Lee, and Whilce Portacio. That's not even counting Walt Simonson's X-FACTOR run or Alan Davis' sublime work on EXCALIBUR. It was an era that gave us some unforgettable costumes which redefined the way we saw some of our favorite mutant heroes. To mark the conclusion of X-MEN: GRAND DESIGN - X-TINCTION, here are 10 of the best costumes from AGE OF X-TINCTION!
10. Longshot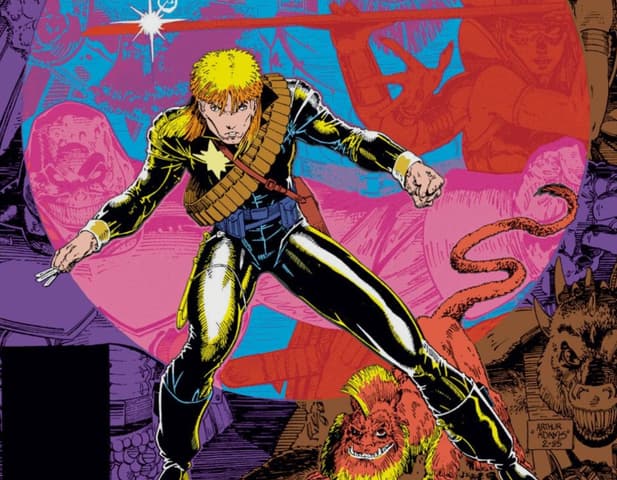 Although Longshot debuted in his own miniseries, UNCANNY X-MEN ANNUAL #10 thrust him into the team's orbit and he stayed there for a few years. Arthur Adams' Longshot design is beautiful in its simplicity – almost all black except for the bandolier strap and the star insignia on the front. That costume just feels right for the luckiest X-Man not named Domino.
9. Storm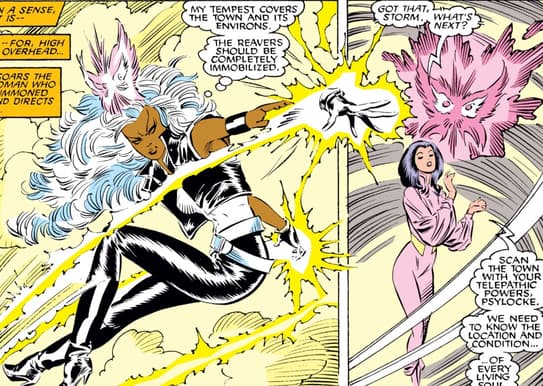 Storm debuted her punk rock look back in UNCANNY X-MEN #173, which falls before AGE OF X-TINCTION. Storm largely retained that look until UNCANNY X-MEN #229, when she adopted a new black costume. While her X-MEN #1 costume is iconic, her black outfit is the perfect look for the team's resident leader.
8. Dazzler (UNCANNY X-MEN #218)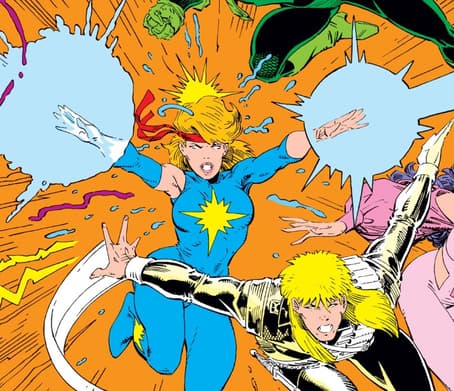 Prior to joining the X-Men, Dazzler didn't really consider herself to be a Super Hero. She was forced to adapt and change with the times – all part of being a mutant. Dazzler adopted a form-fitting blue outfit with a few splashes of color. It's so very '80s, but it's classic.
7. X-Factor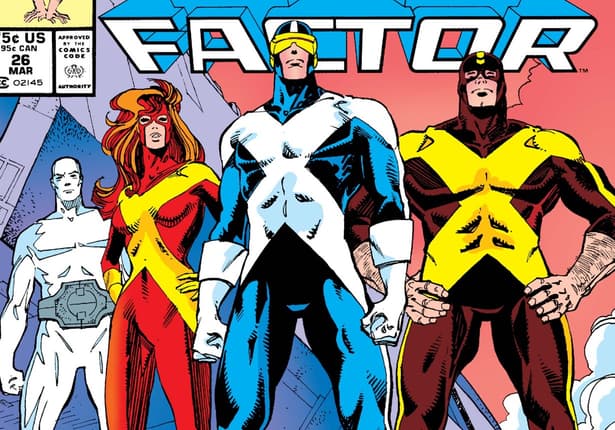 The X-Factor costumes are an example of the power of color to transform an outfit. When Cyclops, Jean Grey, Iceman, Beast, and Angel formed X-Factor, their Super Hero costumes got a makeover that put the large X on their costumes. Walt Simonson took them to the next level in X-FACTOR #26 with new color schemes for Jean, Cyclops, and Beast that really popped off the page.
6. Cyclops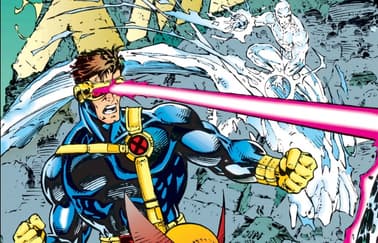 X-MEN #1 came at the tail end of AGE OF X-TINCTION, but Jim Lee's redesigned costumes lasted long after he left the book. Cyclops' new look ditched the hood and left his hair visible while adding additional elements to his costume. For a generation of fans, this was the definitive take on Scott Summers.
5. Shadowcat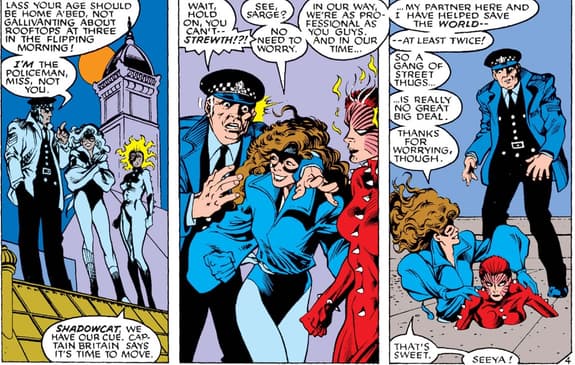 Kitty Pryde's earliest costumes were indicative of a young woman trying to find her style while establishing herself as a Super Hero. It took some time, but when EXCALIBUR #1 rolled around, Kitty finally nailed it with a striking blue design and a flattering mask. In that outfit, she truly was a Shadowcat.
4. Rogue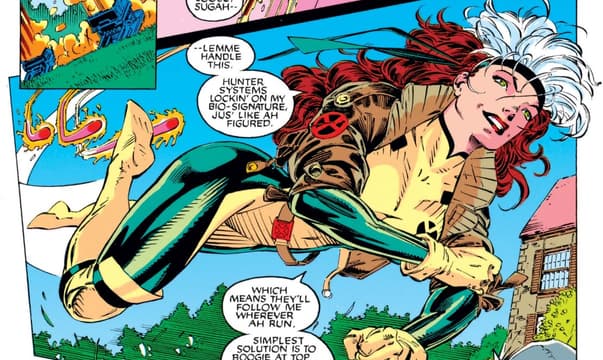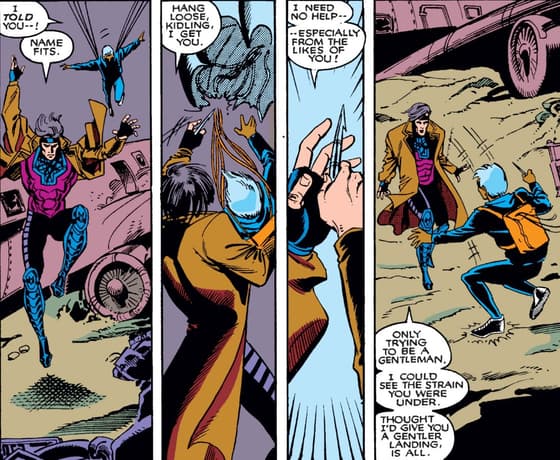 There's something to be said for getting it right the first time. Gambit's costume has been tweaked over the years since his debut in UNCANNY X-MEN #266, but most of his original design remains intact. The flowing trench coat is still around and the bodysuit is very recognizable even after getting modernized. But none of Gambit's subsequent costumes have had the staying power of his first.
2. Psylocke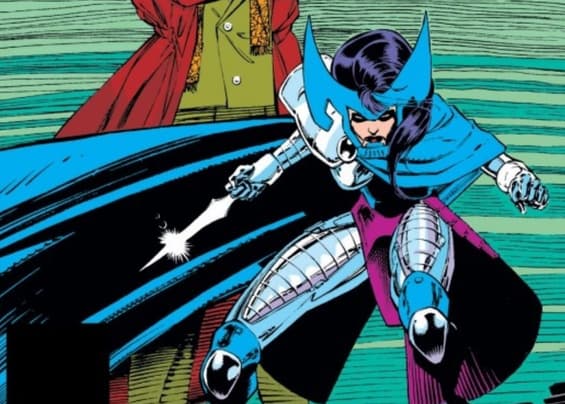 Betsy Braddock's first costume let her embrace her newfound physicality as Psylocke in UNCANNY X-MEN #256, which was released almost 30 years ago. Psylocke's amped-up fighting skills and presence raised her importance in the book to a new level. Lest you doubt how intimidating and fierce she could be, re-read the X-TINCTION AGENDA crossover to see Psylocke at the top of her game.
1. Archangel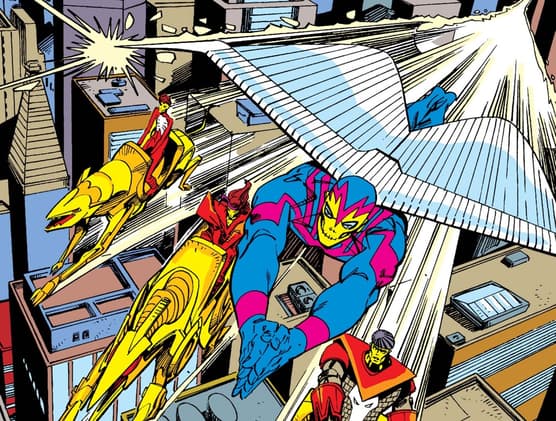 After the Mutant Massacre, Angel received the biggest makeover of them all. Apocalypse transformed Warren Worthington III into the Horseman known as Death. Warren's friends got a good look at his new persona in X-FACTOR #24 and it left both the team and readers stunned. Angel's skin was turned blue and his metallic wings gave him a deadly edge in battle. The new Archangel costume was eye-catching and striking in a way that none of Angel's previous costumes could match. This was among one of the best X-Men costumes ever created, and it's withstood the test of time.
X-MEN: GRAND DESIGN - X-TINCTION #2 by writer and artist Ed Piskor goes on sale Wednesday, June 19. Reserve your copy online or at your local comic shop.
The Hype Box
Can't-miss news and updates from across the Marvel Universe!