Comics
Published May 4, 2021
Hellfire Gala Previews and Predictions: Marauders
Examine the journey Emma Frost, Kate Pryde, Storm, and more are taking to the Gala!
Mark the date on your calendars: Krakoa's social event of the year, the Hellfire Gala, will kick off on Wednesday, June 2. And the first entry arrives in MARAUDERS #21!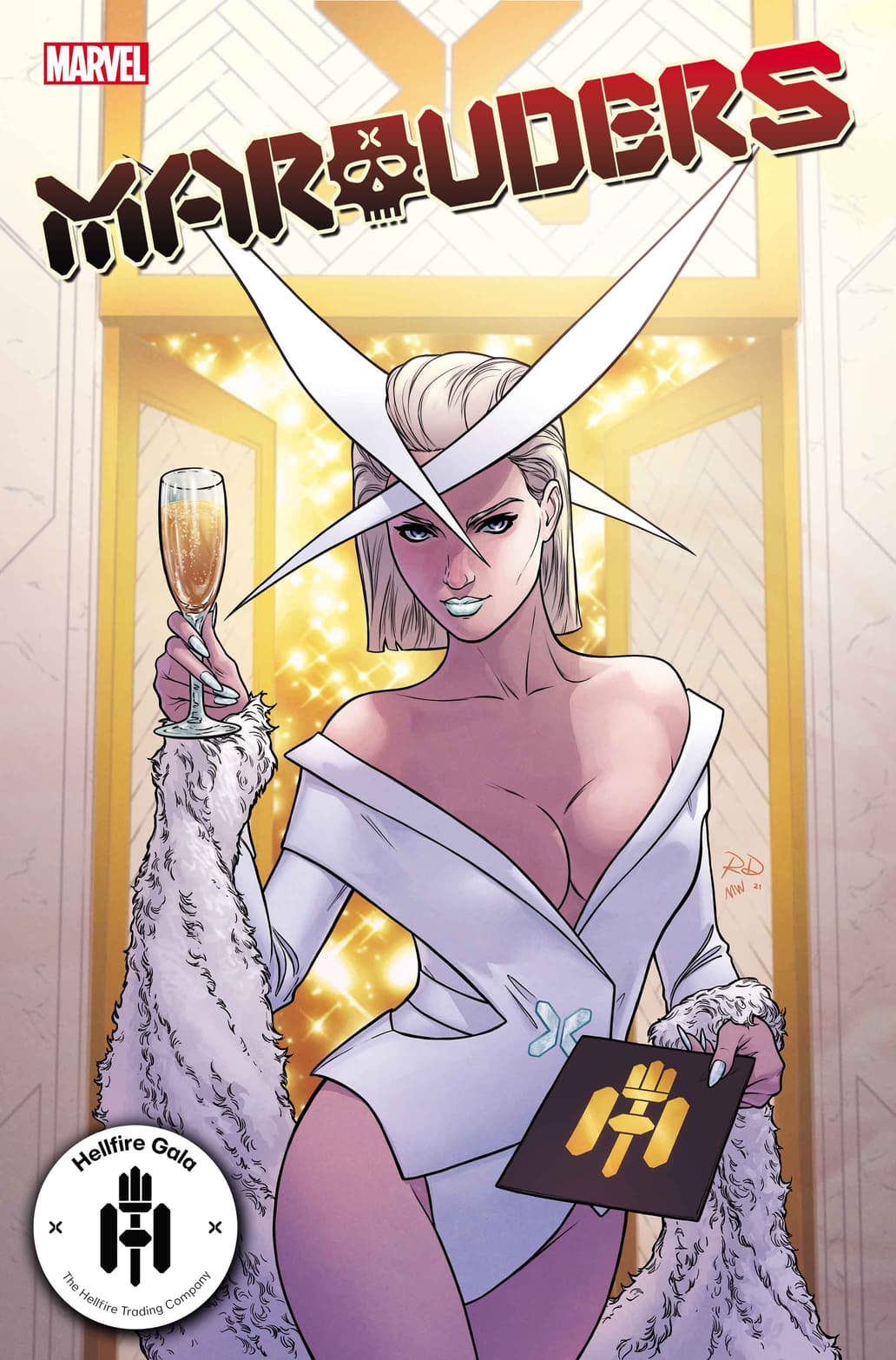 While the mutant nation of Krakoa has largely remained closed off to humans and outsiders, the Hellfire Trading Company is making an exception for its biggest event. By all accounts, this is the very first Hellfire Gala. However, the celebration does have its roots in the smaller Hellfire Galas held by the Hellfire Club in New York City. But the current incarnation appears to be a much more ambitious affair.
This is a remarkable turnaround for Emma Frost, the host of the inaugural Hellfire Gala. Not too long ago, Frost was reportedly on the outs with the X-Men following their conflict with the Inhumans. Now, Frost is a major player on Krakoa and a member of the Quiet Council. She has even flaunted her newfound power by opening up the Hellfire Gala to ordinary humans as well as a selection of Krakoa's political enemies.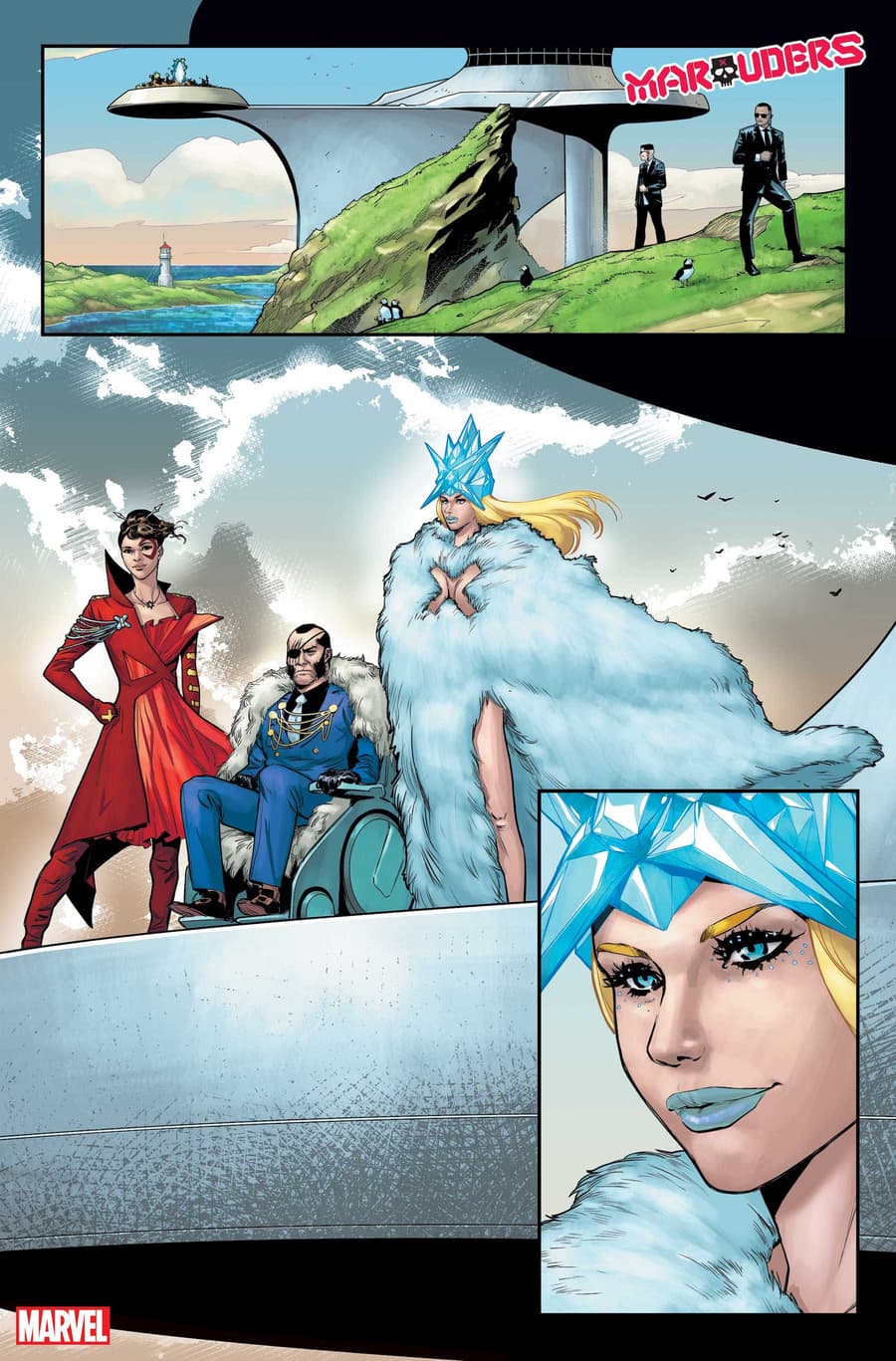 Frost's protege, Katherine Pryde, has also caused a sensation as the captain of the Marauder. Alongside her teammates Storm, Bishop, Iceman, and Pyro, Katherine has defended mutant refugees from unfriendly nations and secured the transport of Krakoa's life-saving drugs. Pryde's profile has also risen under Frost's mentorship, and she's become the Hellfire Trading Company's Red Queen and she also holds a seat on the Quiet Council.
But there are changes on the horizon for these Marauders. Word has it that Storm intends to depart the team after the Hellfire Gala. She may even use the party to announce her plans for the future. It's unclear if Pryde and Frost have selected a replacement, or if anyone truly can replace Storm's contributions to the team.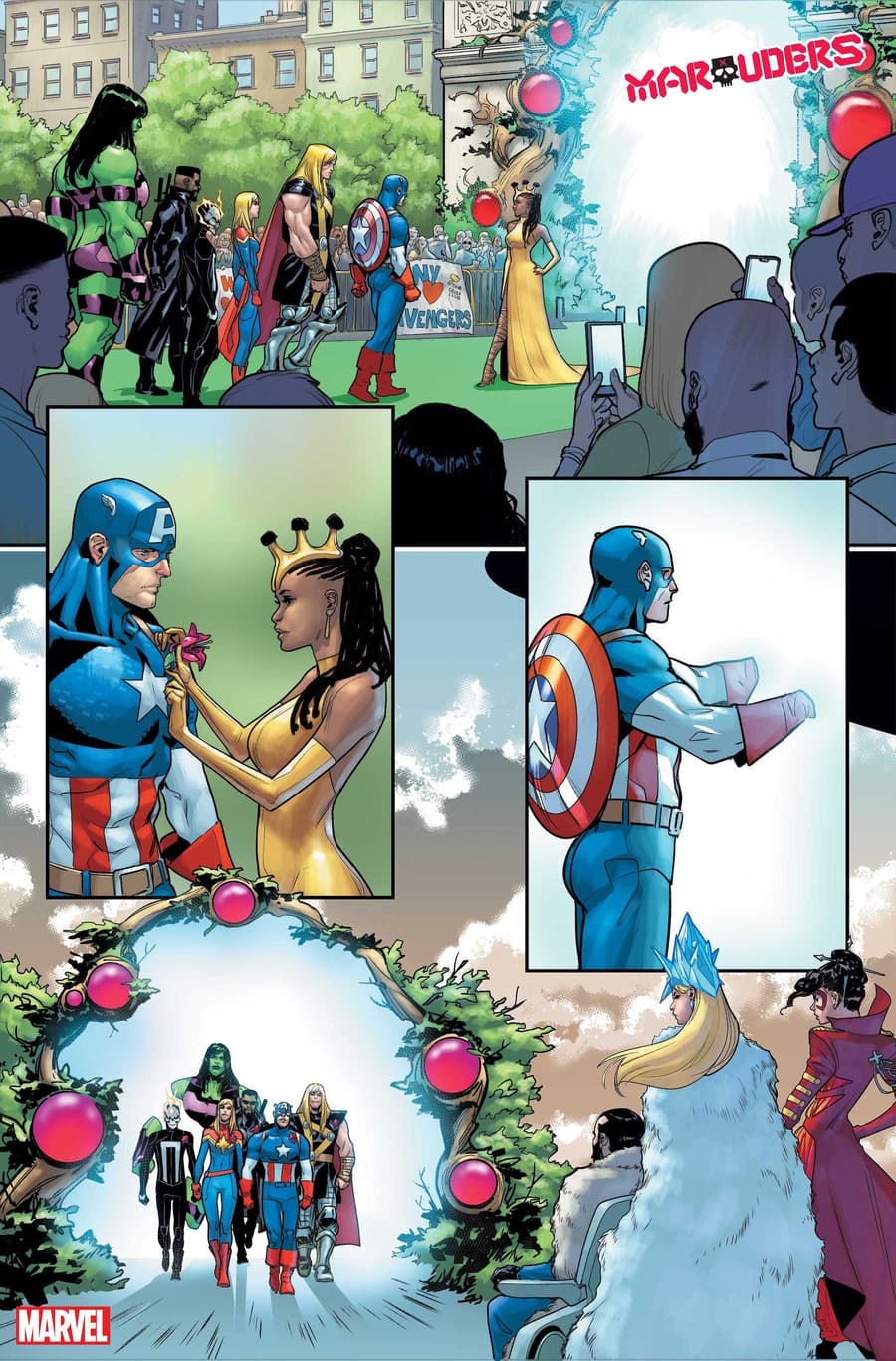 The answers to those questions will have to wait. After all, there's a party to get ready for. Rumor has it that Frost has enlisted mutant designer Jumbo Carnation to create multiple outfits for the gala. Funny thing about Carnation, but there were reports that he died a few years ago from anti-mutant violence. And yet he, and several other mutants who were thought to be dead, have recently resurfaced on Krakoa alive and well.
While Carnation's designs are turning heads, Matteo Lolli has also created some of the Marauder's Hellfire Gala outfits. Note that Bishop and Pyro's costumes have largely bare chests. It's a common trend among the men within this event. Iceman's ensemble is truly daring, including a gown, ice heels, and ice wings. The cape and colors of Banshee's outfit appear to be inspired by his iconic costume. That's another recurring theme we've noticed in this year's designs.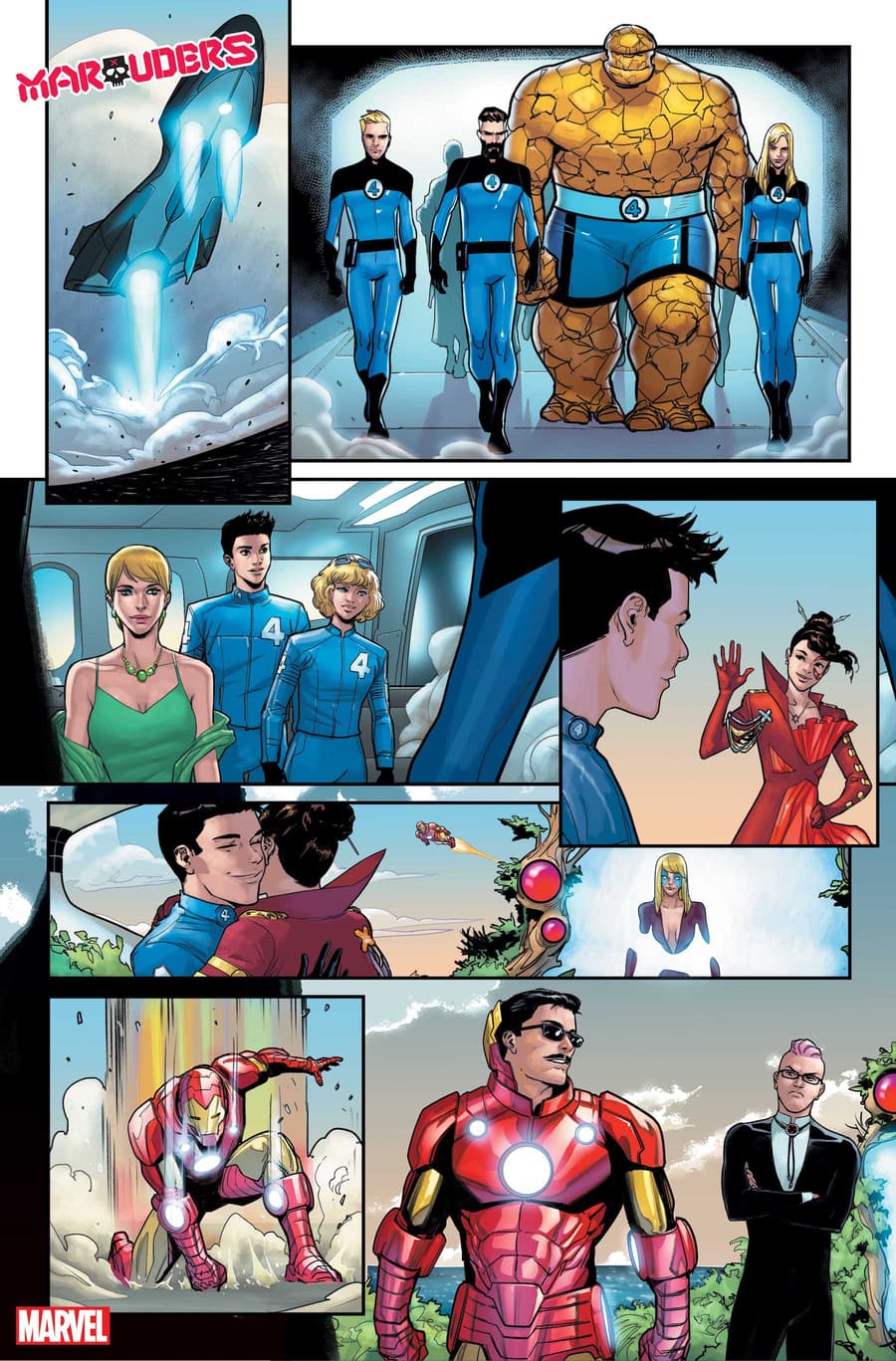 Designer Russell Dauterman has also shared glimpses of Storm and Katherine's Hellfire Gala attire. For Storm, Dauterman has taken elements of her costume and made them even more regal by adding gold trim and ornate jewelry. Katherine's outfit is a bit unorthodox and asymmetrical. We may have to see it in action before we can pass final judgment on it.
For now, we can say that there would be no Hellfire Gala without the actions of the Marauders. The team will finally get their due in MARAUDERS #21 on Wednesday, June 2. And from there, the real fireworks will begin.
Pre-order MARAUDERS #21 with your local comic shop today!
The Hype Box
Can't-miss news and updates from across the Marvel Universe!