Comics
Published May 25, 2021
Hellfire Gala Previews and Predictions: Wolverine
See what happens when a few party crashers come up against The Best There Is!
On Wednesday, June 23, the Hellfire Gala will welcome almost the entire nation of Krakoa, as well as a selection of Earth's most powerful Super Heroes like the Avengers and the Fantastic Four. Additionally, Emma Frost's Hellfire Trading Company has dared many of their enemies to attend the gala as invited guests. That's asking for trouble, but it's far from the only problem at hand.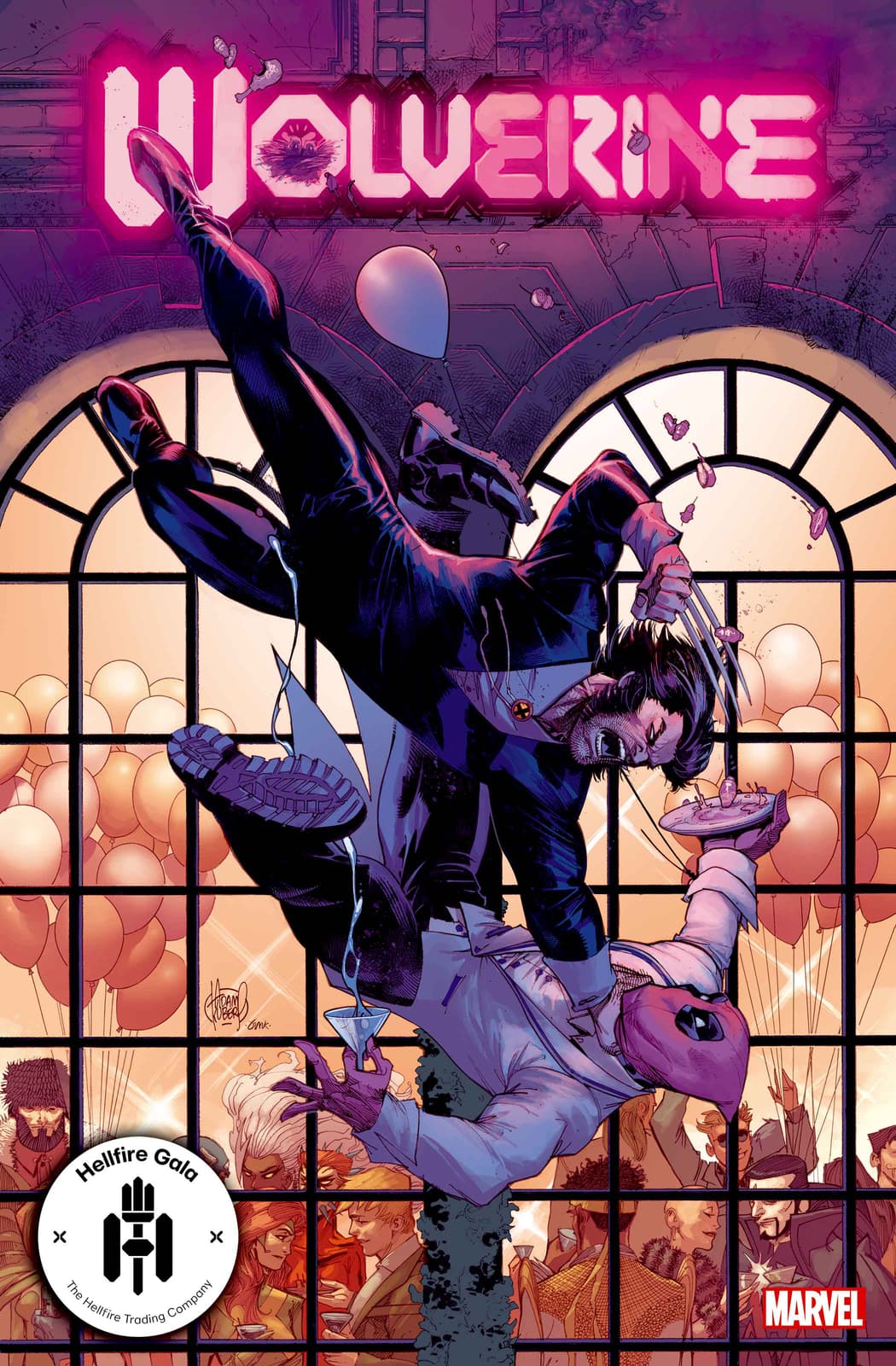 While this event is clearly important to both Frost and Krakoa's mutants, it's also very important to the X-Men's greatest fighter: Wolverine. For the first time in his life, Logan's family is together in one place. The extended X-Men team is close to kin for Logan, but Kate Pryde and Jubilee are his surrogate daughters. His biological daughter, Laura Kinney/Wolverine, and her clone sister, Gabby/Scout, are also with him. Even Logan's formerly estranged son, Daken, is fully on board...and he used to be the black sheep of the family!
Logan loves them all. They mean the world to him. That's one of the reasons why he and the rest of X-Force are working security for the Hellfire Gala. It's widely believed that Logan, Beast, Sage, Domino, and Kid Omega are essentially Krakoa's black ops group. They do the dirty work that allows their nation to thrive. Protecting a party should be a pretty easy assignment compared to the assignments that X-Force usually handles.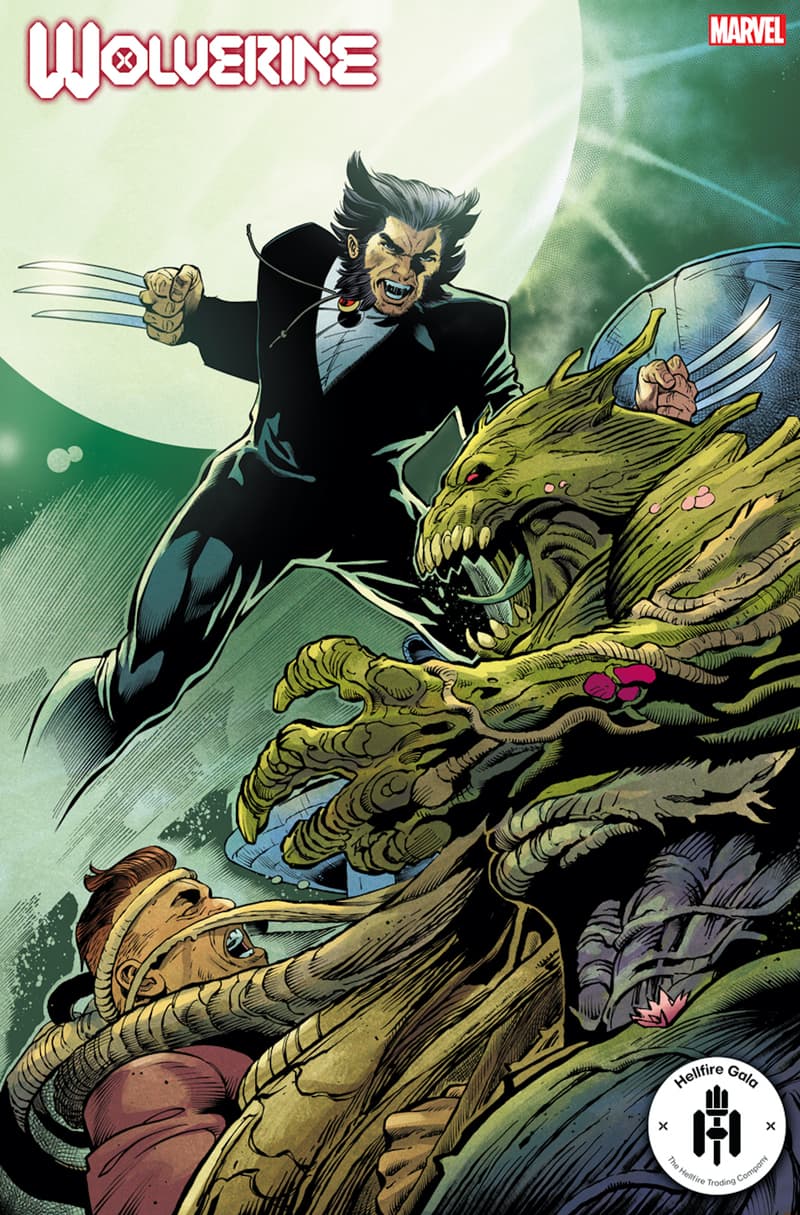 Except there's always an x-factor...and we don't mean the mutant team. The only enemies that Logan and company can prepare for are the ones walking through the front door. It's the party crashers that they have to worry about. Keep in mind, this incarnation of X-Force is rumored to have failed to prevent an assassination attempt on Professor Charles Xavier shortly after Krakoa was founded. Xavier is still at the forefront of Krakoan politics, so he clearly survived. And yet there was a well-documented travel freeze in the wake of Xavier's "death," which demonstrates that the mutants were clearly spooked. That incident robbed Krakoa of its sense of security.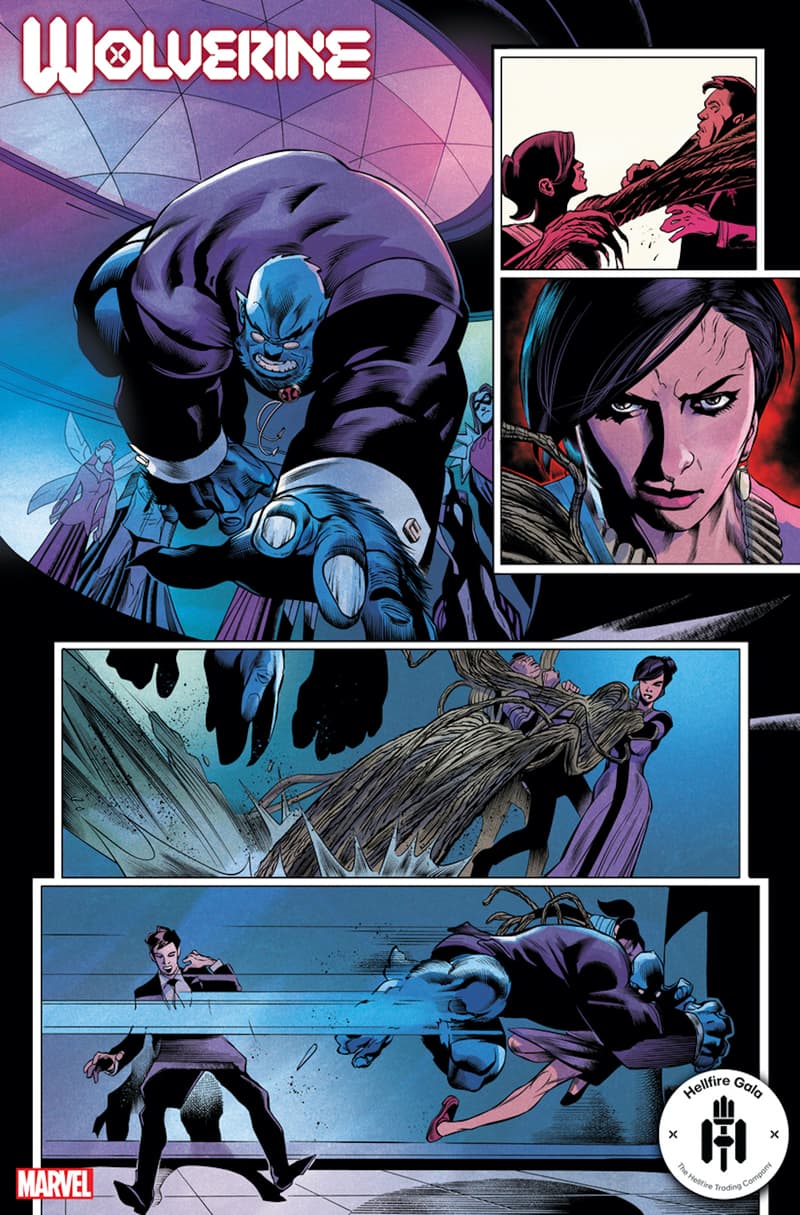 Who's going to sneak into the Hellfire Gala? The early money is on Wade Wilson/Deadpool. Wade may not be an enemy of Krakoa, but he's not exactly welcome. The irony is that Wade and Logan were once on good terms. So much so that Logan invited Wade to be on his previous X-Force team.
The funny thing about Deadpool is that he identifies as both a mutant and a member of the X-Men, even though neither is true. Whenever any of the X-Men are present, they loudly deny Wade's claims. Perhaps it's the story he keeps telling himself because he wants to belong to their community. And at times, Wade has been a true ally. But that doesn't mean that he's always good company. In fact, the last time that Deadpool was on Krakoa, he reportedly brought along a tiny landshark with legs. How crazy is that?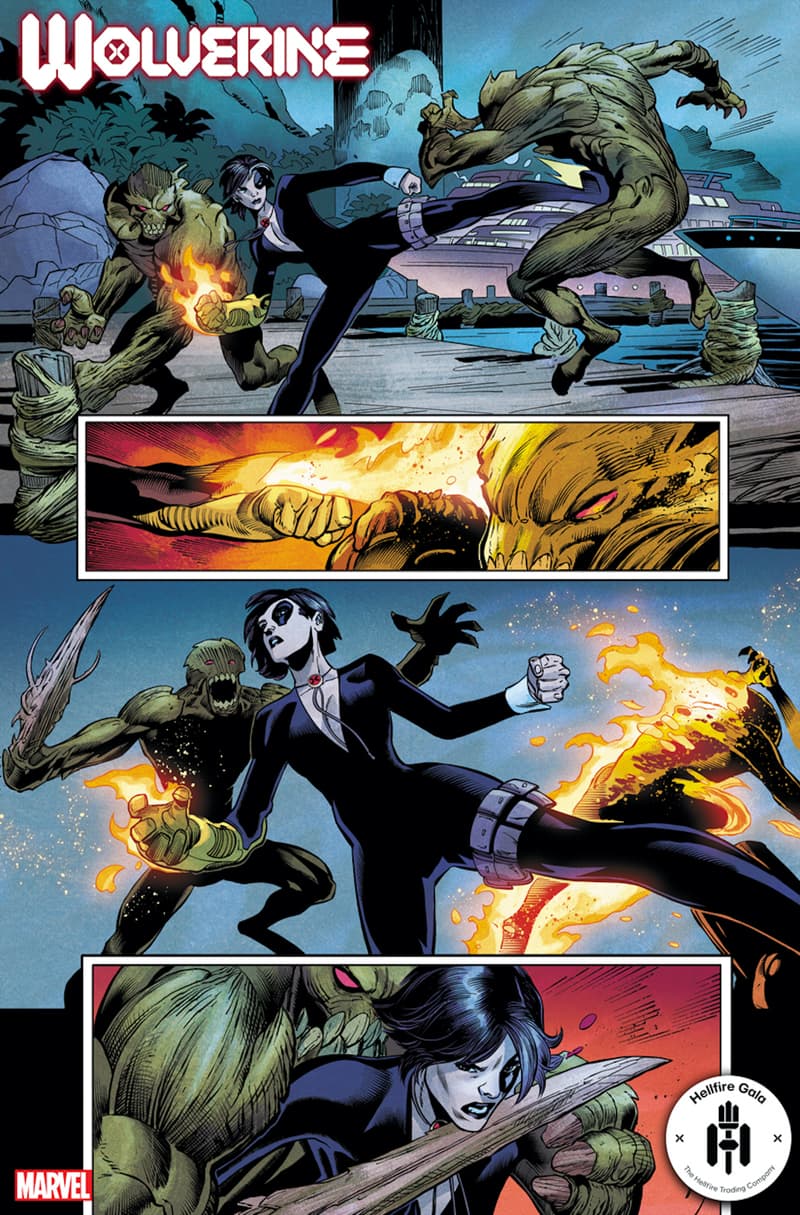 Regardless, Wade's not the real threat lurking in the background of the Hellfire Gala. It remains to be seen if Wade's presence will distract Wolverine and X-Force long enough for tragedy to repeat itself.
What will happen next? Find out in WOLVERINE #13 on Wednesday, June 23!
The Hype Box
Can't-miss news and updates from across the Marvel Universe!