Comics
Published April 21, 2021
Zoraida Córdova on Writing Gamora in 'Women of Marvel' #1
Read the issue at your local comic shop today!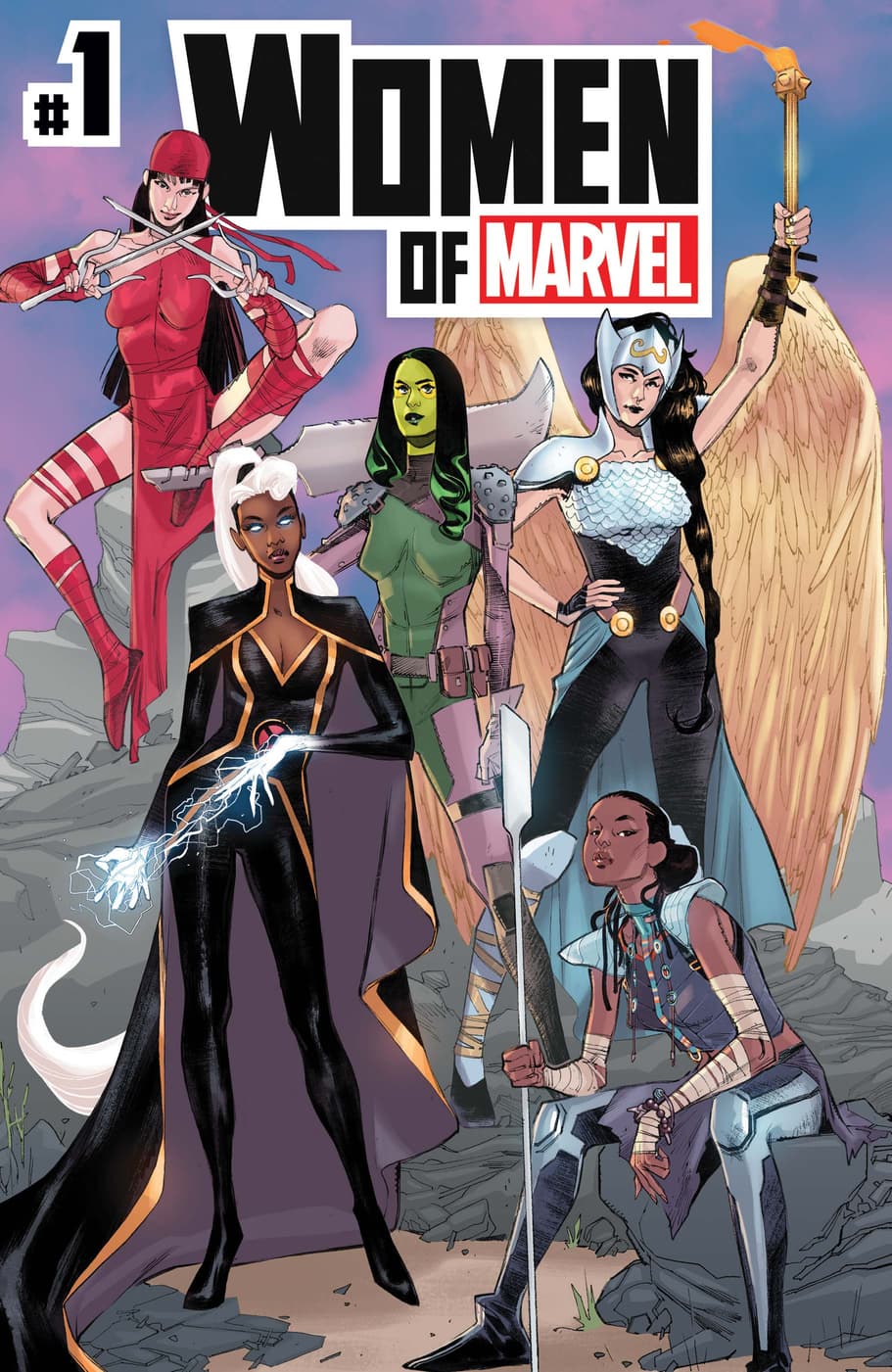 As you read the mighty mag, you'll find Gamora seizing the spotlight in the story "Date Night"—just like writer Zoraida Córdova! Joined by Maria Fröhlich and Rachelle Rosenberg, Córdova weaves a wonder with the Deadliest Woman in the Galaxy. 
Marvel.com sat down with the scribe to hear about her journey to the House of Ideas and WOMEN OF MARVEL #1.
You have a great background in several different genres of fiction, from supernatural to fantasy to sci-fi. Did you approach your Marvel story in WOMEN OF MARVEL #1 with any genre influences in mind? 
I didn't consciously approach it from any genre, actually. When I sit down to write anything, I think about the character first. Where are they? What does the world around them look like? How do they influence that world? Or alternatively, how are they apart from it? When it came to Gamora, I asked myself similar questions. She's a character that has such great arcs. Assassin. Hero. Guardian. But deep down, she's someone whose family was obliterated and had found a purpose, new family, and love…however long it lasted. Because we're in a space opera type of setting, I considered the story I wanted to tell—Gamora kicking ass and thinking about what love means to her. Then, I looked at the existing world of the Guardians of the Galaxy and figured out how I could use that setting to tell her story.
Gamora is my favorite! I just wanted to do right by her.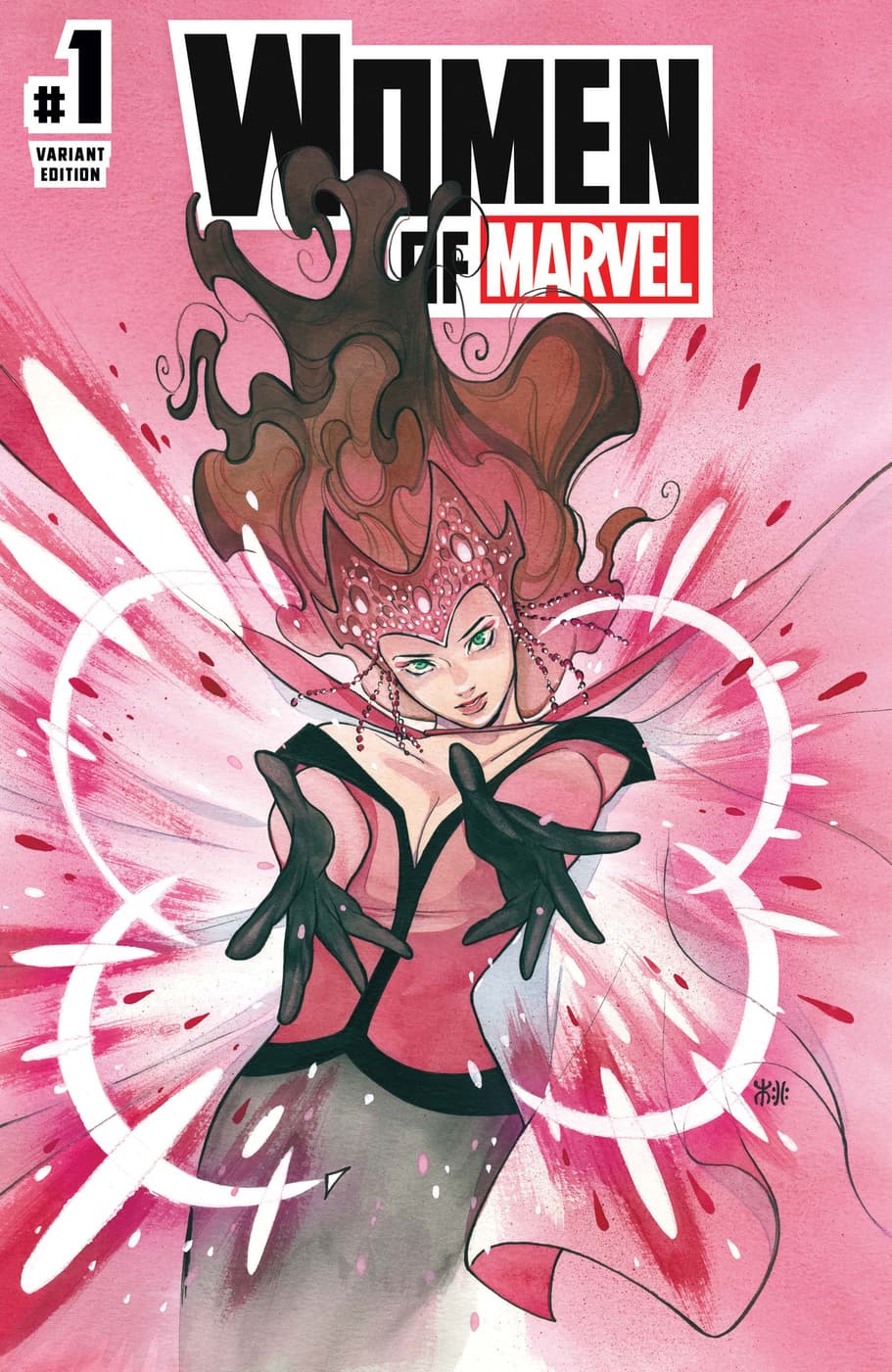 How were you approached to contribute to WOMEN OF MARVEL #1?
My wonderful editor Sarah Brunstad emailed my agent and asked if I'd be interested. She'd ready my YA series, The Brooklyn Brujas, and thought I'd be right for the collection. I immediately thought of Gamora and sent in my pitch!
Your story, "Date Night," has Gamora in a really unexpected situation, though we find out quickly what her motives are. What was it like to put that character in a setting like the one we find her in?
I feel like when we think of Gamora we think of the deadliest woman in the galaxy, right? She is fierce and skilled. But she's also full of heart. I thought it would be fun to see the juxtaposition between her types of strengths.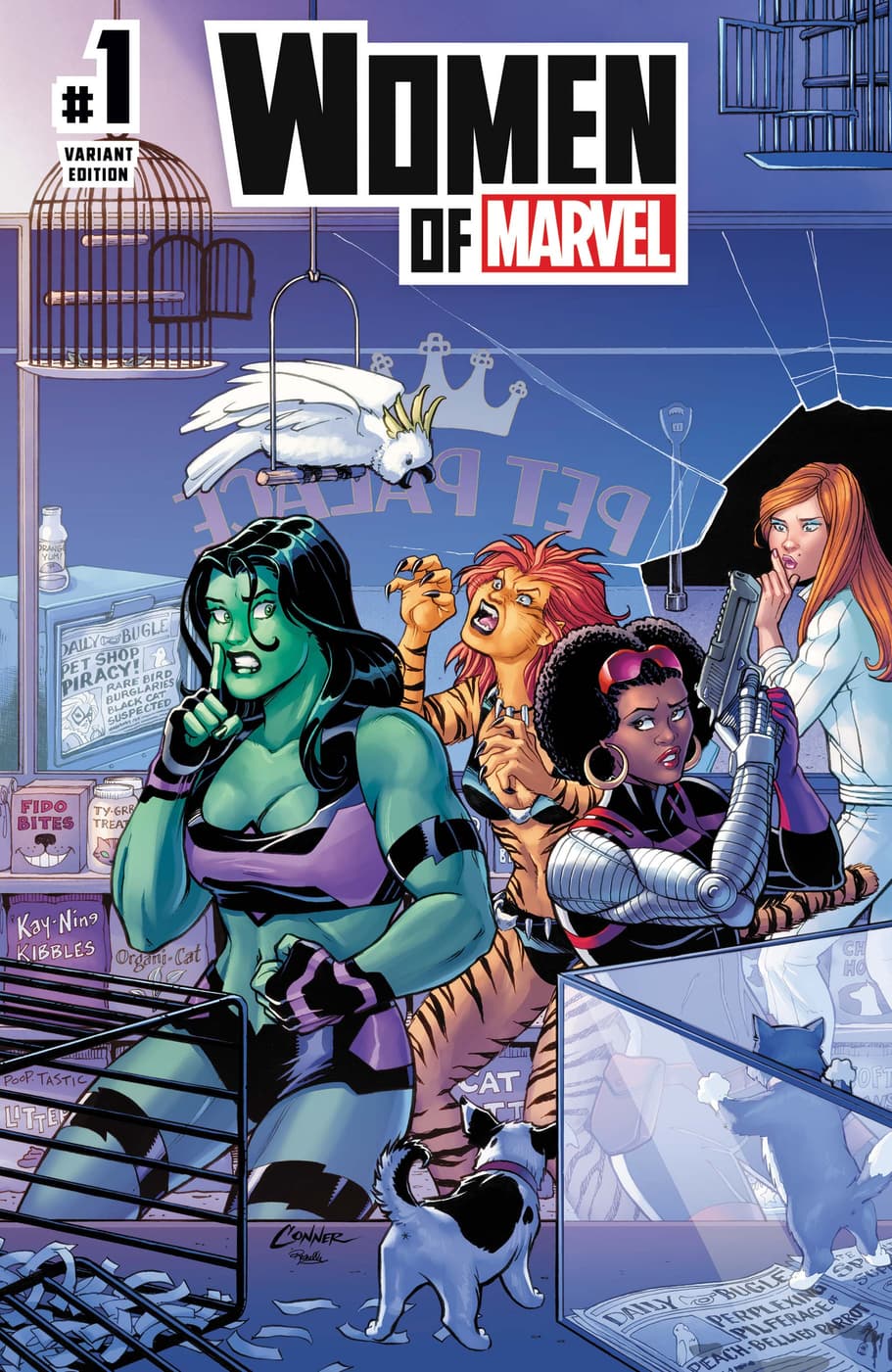 There are some wonderful and unexpected love and romance influences in "Date Night." What makes you gravitate towards a story like that? 
For the first time in several years, I'm writing a book that's not under contract. It's terrifying and freeing. I hope it might be my next fantasy novel, and I'm really thinking hard about that. Spoiler alert—it's hella romantic.
Why do I gravitate toward that? I don't think I have a concrete answer. I mean I do, but it's all very idealistic and gushy. Maybe I've been trying to answer something that is unanswerable—what makes love work? Love stories are vital to our social narrative. Love is political. Love can destroy worlds or create them. When you pair that with genre fiction, especially Super Heroes, it's magnified. Heroes can lose sight of a mission for love, or it makes them stronger. Beneath the tech, swords, and special abilities, the thing that makes anyone relatable—villain or hero—is emotion.
A recent example of that is WandaVision. When that great love is taken away and all that is left is a well of grief, what does a super powered being do? What would you do?
Is there a genre you have yet to try writing, or one that you've always wanted to write but haven't yet?
I would like to write an epic space opera. After I wrote Star Wars: Galaxy's Edge: A Crash of Fate, I felt like I still had stories in that vein to write. As much as I love high fantasy, I also deeply love a good sci-fi movie, whether it's space opera or cyber punk. Growing up some of my favorite movies were Starship Troopers, Blade Runner, and (of course) Star Wars. We'll see what the future holds!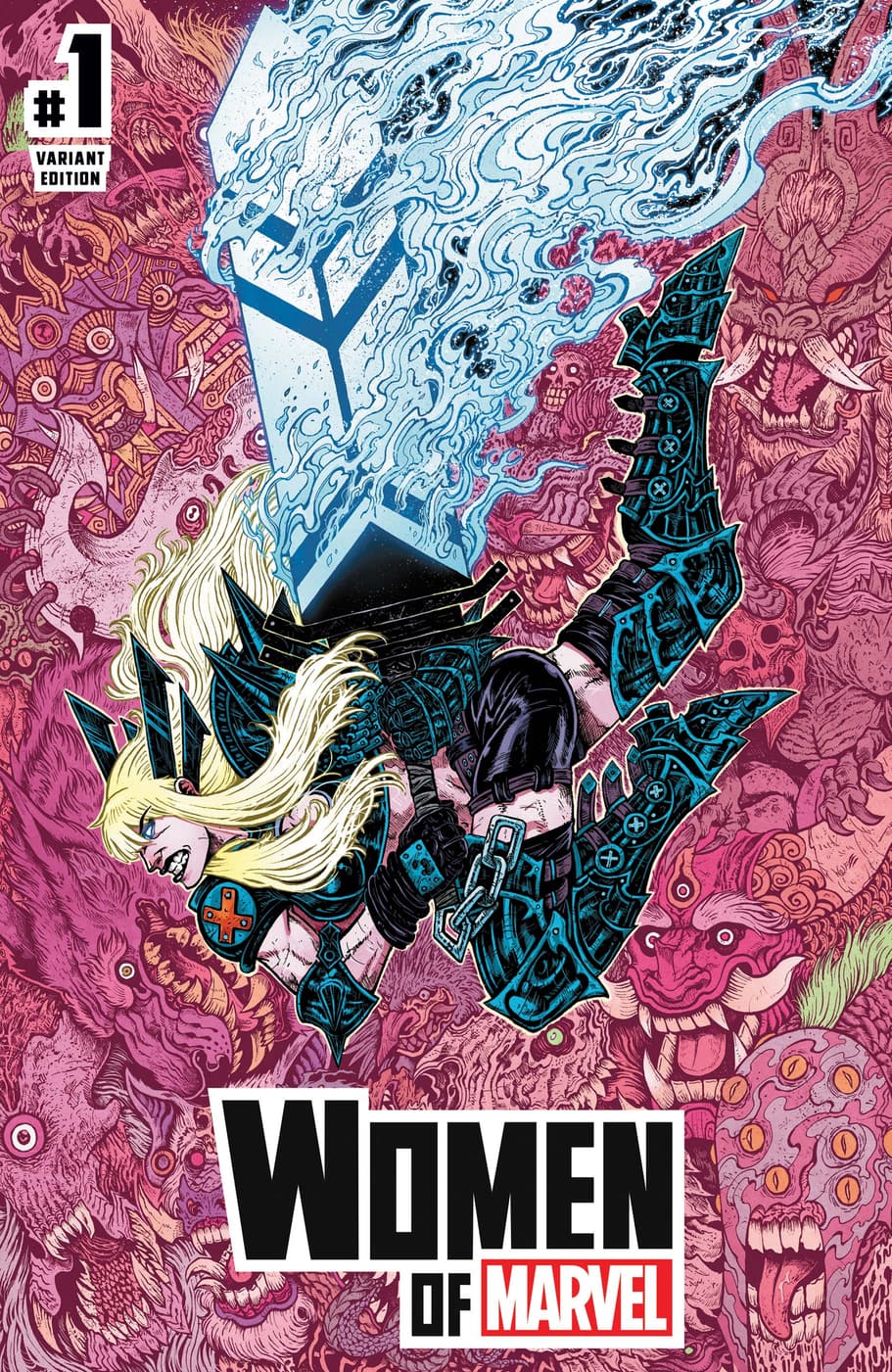 You've written a three-book series, The Brooklyn Brujas, about sisters who practice brujería. Do you view magic as a Super Power? 
Absolutely! When I wrote Labyrinth Lost, the first book in the Brooklyn Brujas trilogy, I knew that I wanted to write about sisters with big magic. The magic they wield can be used to help the world or break it. "With great power comes great responsibility" and all that, you know? Labyrinth Lost in particular felt like this Super Mario game in my head. It's a girl from Brooklyn who ends up in a magical dimension with magical things trying to get her and she has to level up to beat them. Definitely a Super Power.
You can grab WOMEN OF MARVEL #1 and more digitally or at your favorite local comic book shop. Be sure to ask your local shop about their current business policies to observe social distancing or other services they may offer, including holding or creating pull lists, curbside pick-ups, special deliveries, and other options to accommodate. Find and support your local comic book shop at ComicShopLocator.com or by visiting Marvel.com/LoveComicShops.
For digital comics, all purchases in the Marvel Comics app can be read on iPhone®, iPad® and select Android™ devices! Our smart-paneling feature provides an intuitive reader experience, ideal for all types of mobile device and tablet users! Download the app on iOS and Android now! 
The Hype Box
Can't-miss news and updates from across the Marvel Universe!