Culture & Lifestyle
Published January 17, 2023
All-New Marvel Books to Read This Season
Black Widow! Spider-Man! Captain America and more! Grab our roundup of the latest Marvel stories in book stores now.
True Believers of all ages will love these all-new books and specials from the mighty Marvel Universe! Dive into incredible, all-new stories that are soon to drop—or have newly arrived—in book stores near you. Go behind the scenes of Marvel Studios' Black Widow, try an all-new original graphic novel starring Captain America, and see how Black Panther went from the page to the screen. Here's our complete roundup of the Marvel novels, books, and stories hitting shelves this month.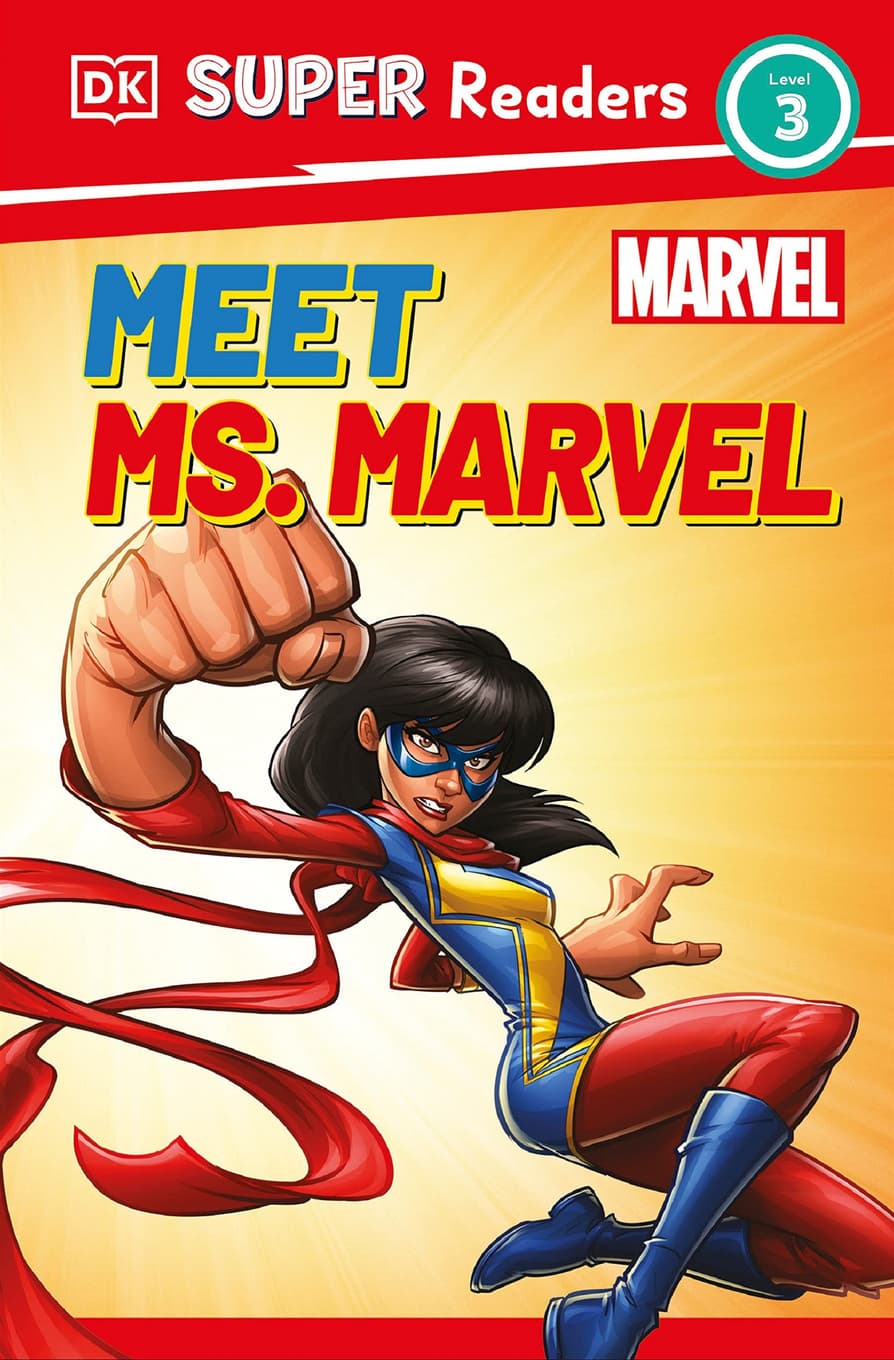 From DK Books!
Combining DK's four-level reading program with the ever-popular Marvel comics, this book will help kids learn how to read—and learn to love reading via Marvel's popular character Ms. Marvel. How did a teenager become an extraordinary Super Hero? Meet Kamala Khan, AKA Ms. Marvel, an amazing hero who can stretch and bend in any shape she likes! Join Kamala and her allies as she battles the enemies who threaten Jersey City, New York.
Step into this amazing world in this thrilling Level 3 DK Reader. Exciting images, simple vocabulary, and a fun quiz will engage young fans and help them build confidence in reading.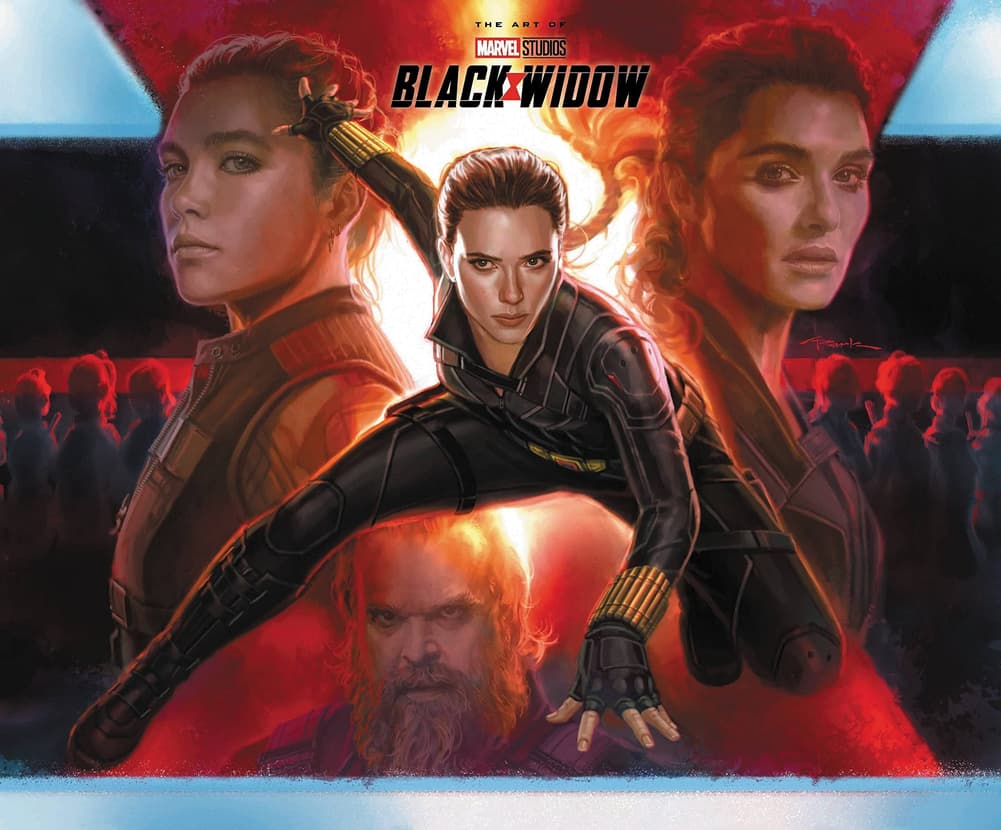 After seven appearances, spanning a decade in the Marvel Cinematic Universe, Natasha Romanoff, AKA the Black Widow, takes the lead in an adventure unlike any other she's known before. Continuing their popular Art Of series of movie tie-in books, Marvel presents another blockbuster achievement! Featuring exclusive concept artwork and in-depth interviews with the creative team, this deluxe volume provides insider details about the making of the highly anticipated film.
The second book in the hit Young Prince series from Ronald L. Smith, recipient of the 2016 Coretta Scott King/John Steptoe New Talent Author Award.
Thirteen-year-old T'Challa can't wait to go back to America to visit his friends Sheila and Zeke, who are staying with Sheila's grandmother in Beaumont, a small Alabama town, over their summer break. He's thrilled to be on vacation away from his duties as the Prince of Wakanda for a few weeks, and he's taking full advantage of his access to the amazing food and the South's rich history. But as T'Challa continues to explore the town, he finds that a man who goes by the ordinary name of Bob happens to be everywhere he is―and T'Challa begins to think it's no coincidence. When residents of the town begin flocking to Bob's strange message, and a prominent citizen disappears, the Young Prince has no choice but to intervene.
Swept up in a fight against an unexpected and evil villain, T'Challa, Sheila, and Zeke must band together to save the people of Beaumont…before it's too late.
Swing into the world of comics with everyone's favorite web-slinger!
My First Comics is an easy-to-read comic book that introduces young fans to graphic novels with simple text, accessible layouts, and clear storylines about Spidey and his Amazing Friends. Kids get to learn the basics of "comics grammar" while exploring themes of teamwork, adventure, and friendship.
My First Comics is the perfect introduction to comics for 4-6 year olds, as well as fans of the hit TV show!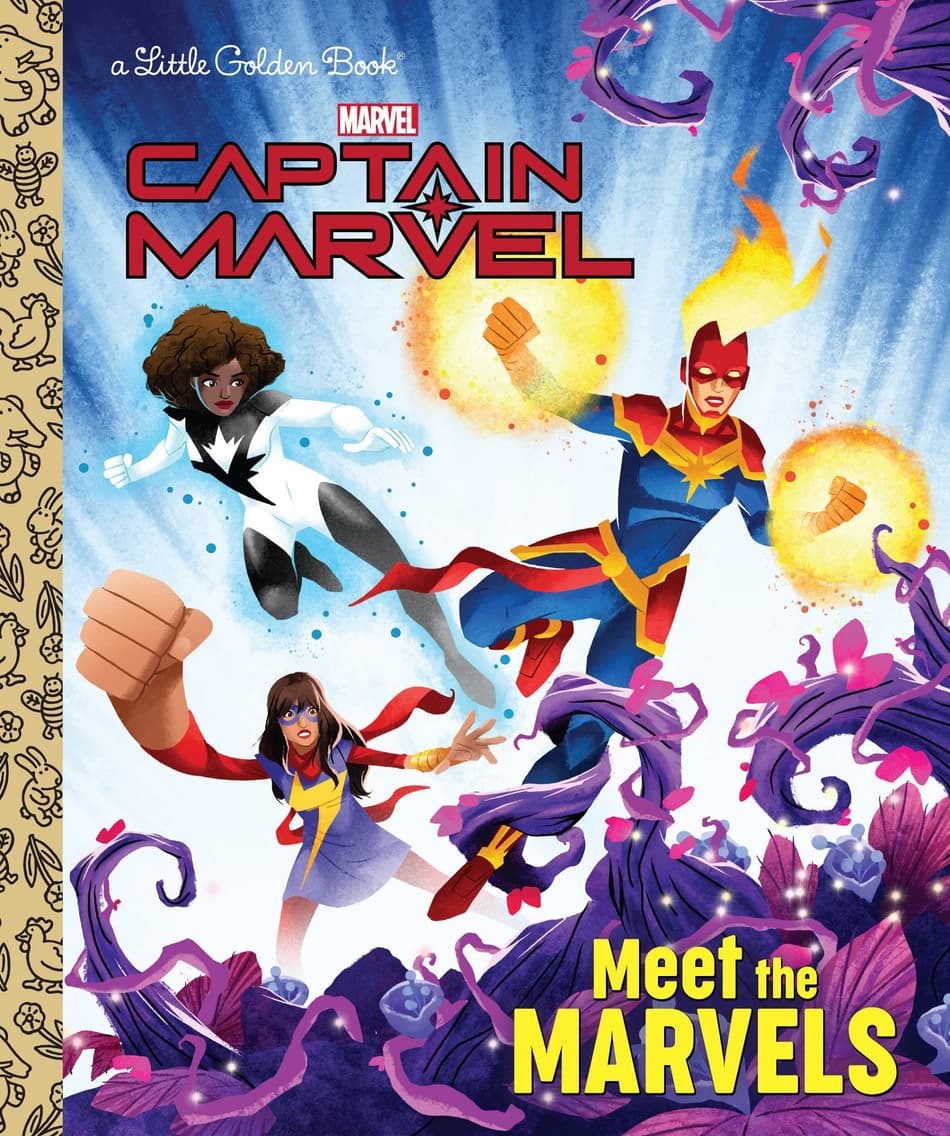 From Penguin Random House!
Super Heroes Captain Marvel, Ms. Marvel, and Spectrum join forces in this all-new Marvel Little Golden Book! Readers will love this exciting new Marvel Little Golden Book about teamwork starring Carol Danvers, Kamala Khan, and Monica Rambeau—also known as the Marvels! The action-packed storybook is a great way to introduce children ages 2 to 5 to three of Marvel's most amazing female Super Heroes. And it's sure to be a hit with older fans and Little Golden Book collectors of all ages too!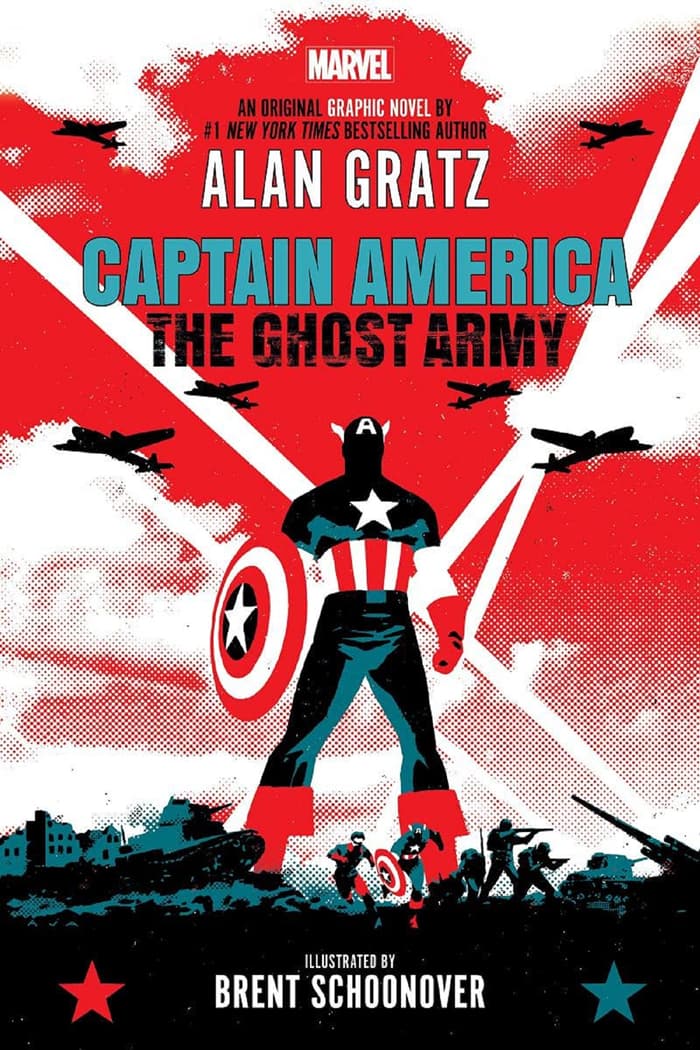 From Scholastic Books!
From #1 New York Times bestselling author Alan Gratz (Refugee, Ground Zero) comes an all-new, original Captain America graphic novel! In this thrilling historical adventure set during World War II, Steve Rogers (AKA Captain America) and his young sidekick, Bucky Barnes, encounter a threat like none they've ever seen—a Ghost Army. The dead of this war and wars past are coming back to life, impervious to bullets, flames, or anything else the Allies can throw at them. The armies rise from the ground in the night and seem to disappear without a trace. How can Cap and Buck fight something that's already dead? And just what does the mysterious Baron Mordo—sitting in his castle atop nearby Wundagore Mountain—have to do with this?
[RELATED: A Look Back on Historical Marvel Tales with Alan Gratz]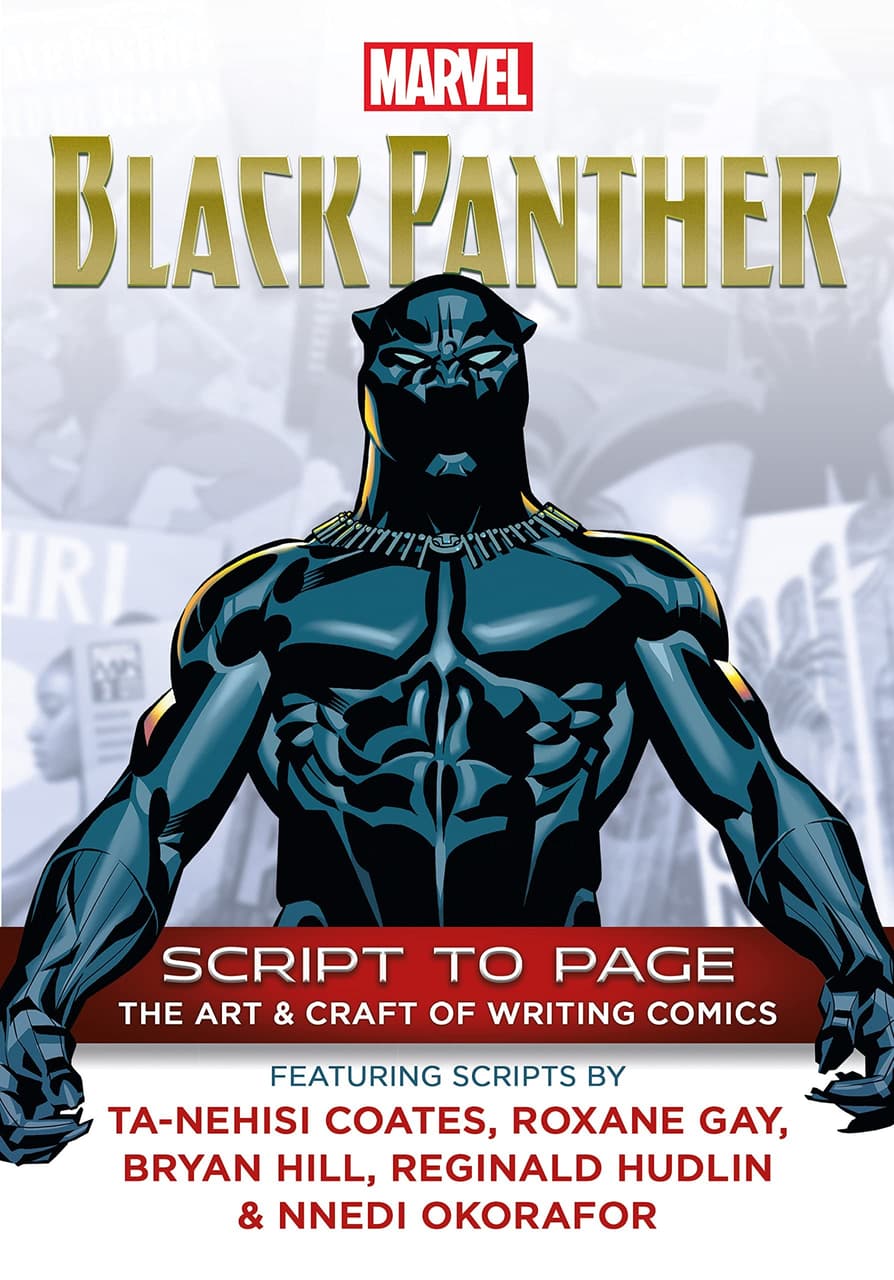 From Titan Books!
Discover the craft of writing comics the Marvel way, with scripts and commentary from top writers and editors.
The Marvel Script to Page series is an official behind-the-scenes look at the craft of writing comic books, featuring exclusive scripts and commentary from top Marvel creators and editors. Explore the world of Wakanda and its mighty champion and protector, the Black Panther. Meet T'challa, Shuri, the Dora Milaje and many, many more iconic characters in selected scripts from a range of contemporary comics creators, with exclusive editorial commentary.
Head to your nearest book store this month to pick up any of these new releases!
The Hype Box
Can't-miss news and updates from across the Marvel Universe!